RECongress 2017


RECongress Dates
February 23 (Youth Day) &
February 24-26, 2017


2017 Congress Theme
"Embrace Trust"
Go to RECongress site »

2017 Theme Reflections
You can find a reflection on the Congress 2017 theme online. And, new this year, we have also posted a reflection on the theme for Youth Day 2017.
Read the Reflections »

What is Congress?
Begun as an Institute in 1956, our first event was held at Mount Carmel High School on Hoover Street in Los Angeles. There were some 500 teachers and catechists in attendance at the two-day conference, listening to speakers and gaining experience from other teachers. Read about the Congress Milestones here.

Find us online:

Register online for RECongress



If you missed the news, you can now register online for the 2017 Los Angeles Religious Education Congress. You can register as an individual or as a group for both Youth Day and the adult Congress days (a group is just 2 or more, all paying with one credit card).

But don't wait too long. Register this month to get the sessions you want before fees increase next month. (Prices go up January 13.)

Did you catch our new

video

welcome to attend Congress 2017 narrated by Ernesto Vega, Adult Formation Consultant for the Office of Religious Education?



Pass along this emailing or our link — archive.recongress.org — to share with friends and encourage them to sign up for the Emailings to receive the latest information about RECongress. If you do not care to receive future updates, you can find removal information at the bottom of this message.

Para información en español, clic aquí! »

Dates

The 2017 Los Angeles Religious Education Congress dates are:
• February 23, 2017 (Youth Day) &
• February 24-26, 2017

Location
Congress is held annually at the Anaheim Convention Center, located at 800 West Katella Ave. in Anaheim, Calif. (just south of Disneyland and Disney California Adventure).

Register online for Youth Day & Congress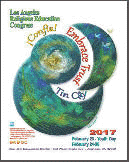 Have your workshop choices ready. Review the workshops and make your choices from the 2017 Registration Guidebook, online in 4 formats:
PDF: Viewable in the free Adobe Portable Document Format (PDF).
iPaper: Viewable in the online web format that requires NO software.
Web Pages: Find each workshop period as individual web pages.
Paper: You can always order a paper version of the Guidebook here.
View the Guidebook online »

Ready to register? Register for Youth Day and Congress today. Find our registration links online.
Youth Day Feature: Ted Miles & Sergio Lopez


Ted Miles
Baltimore native Ted Miles first worked in Belize and Guatemala with the Jesuit Volunteer Corps. For nearly 30 years since, he has served in parish ministry, Catholic high school education and archdiocesan leadership development. For the past 10 years, Miles has worked for Catholic Relief Services as Relationship Manager for Youth and Religious Education and Coordinator of Outreach for the United States. He now speaks nationally and internationally on behalf of CRS.


Sergio Lopez
Musician and speaker, Sergio Lopez is a former youth minister and worship leader from the Los Angeles Archdiocese. He has presented at the Los Angeles Regional Congresses as well as the Fresno Diocesan Youth Day, the Christian Leadership Institute in Santa Barbara, Calif., and the Center for Ministry and Development in Buffalo, N.Y. Since 2014, Lopez has worked for Catholic Relief Services as a Relationship Manager and is based in Simi Valley, Calif.
Thursday, February 23, 2016 – Session P
THE ART OF CARING FOR ALL GOD'S CREATION
When you look at what is happening to Earth – our common home – and to many of our sisters and brothers, it's easy to despair. Jesus, however, offers us a way of hope, and Pope Francis issues a challenge: "Humanity today needs … young people ready to spend their lives freely in service to those of their brothers and sisters who are poorest and most vulnerable, in imitation of Christ." Join Catholic Relief Services (CRS) for an interactive workshop to explore how God might be calling you to live your faith in care for all God's creation, each other and our common home. So, when it comes to the care of our common home and each other, What Are You Waiting For?
See the Youth Day Schedule »

Youth Day – Adult Volunteers
The Youth Day staff invites any adult not chaperoning a parish or school group to be a volunteer for our event. Youth Day volunteers are assigned to a variety of positions throughout the day. This is a great way to experience Youth Day without the duties of being a chaperone – and to enjoy our event for free of charge. To volunteer for Youth Day 2017, all adults must be compliant with their Diocese's Safe Environment policies and procedures (fingerprinting/background checks, etc.) including compliance with required Safe Environment Adult Training. Please contact your Diocesan Youth Ministry Office to find out details about your required programs. For more information about volunteering or to submit your name to be part of our team, please contact Erin Avila at RECYouthDay@gmail.com or at (559) 259-8232. Come join the fun! We need you.
See the Youth Day page »

Congress Speaker Feature: Jansen/East/Massingale/White Panel
Over the three days, Congress 2017 will offer 321 workshops presented by 194 speakers. Topics range from personal growth to music to spiritual topics — in English, Spanish and Vietnamese. Each Emailing we spotlight our speakers:

ValLimar Jansen
Traveling to over 80 events annually, ValLimar Jansen serves the Church as a composer, singer, storyteller, speaker and evangelizer. She received critical acclaim for her solo albums, "You Gotta Move" and "Anointing," winning UNITY Awards recognition in 2008 and 2010. She was the MC for the National Catholic Youth Conference in 2011 held in Indianapolis. ValLimar and her husband, Frank, performed for over 300,000 people at the Loreto/Angora international papal event in Italy, broadcast on EWTN and across the world.


Msgr. Raymond G. East
The grandson of Baptist Missionaries to South Africa, Msgr. Ray East was born in Newark, N.J., raised in San Diego, Calif., and is a priest of the Archdiocese of Washington, D.C., where he is Pastor of St. Teresa of Avila Church. He is former Director of the Office of Black Catholics and Vicar for Evangelization for the Archdiocese of Washington, D.C. Msgr. East is a regular and popular speaker at the Los Angeles Congress and continues to present workshops, facilitations and keynote addresses at major national events.


Fr. Bryan N. Massingale, STD
Fr. Bryan Massingale, a priest of the Milwaukee Archdiocese, is Professor of Theology at Fordham University in New York. A noted authority on Catholic moral theology and social ethics, he has lectured extensively on ethical and racial justice issues throughout the United States and internationally. A previous Religious Education Congress Keynoter, Fr. Massingale is a former President of the Catholic Theological Society of America and has been a leader of the Black Catholic Theological Symposium.


Dr. C. Vanessa Whitee
Dr. Vanessa White is Assistant Professor of Spirituality and Ministry and Director of the Master of Arts in Pastoral Studies and Main Specialized Ministry at Catholic Theological Union in Chicago. She is Coordinator of the Elder's Retreat in the Institute for Black Catholic Studies at Xavier University of Louisiana as well as advisor to the U.S. bishops' Subcommittee on Certification for Ecclesial Ministry and Service. Dr. White has numerous published articles and is an experienced presenter, retreat facilitator and spiritual director.
Session 4-09: Saturday, February 24 -10:00-11:30 am
OUR FAITH MATTERS: A CANDID DISCUSSION ABOUT RACE
Most people do not understand social movements such as "Black Lives Matter." What do our Roman Catholic bishops have to say regarding race relations in the United States? How do the social teachings of the Roman Catholic Church tell us to respond to the current sociopolitical and racial issues of our day? Come and experience a candid conversation with some of the most honored and nationally recognized Roman Catholic, African-American advocates for solidarity and social justice. With music, Scripture, prayer, preaching and reflection, this panel of renowned speakers will skillfully lead us in examining thorny issues. This session will conclude with a Q&A session, open mic sharing and honest discussion.
See our other Congress Speakers »»

Liturgy Spotlight: The Joy of Love Liturgy
Fridday, February 24, 2017 • 5:15 PM
One of our six Friday night liturgies at Congress will focus on The Joy of Love – Celebrating Christian Marriage. The celebrant will be Fr. Luke Dysinger with music by Psallite (the Collegeville Composers Group).

Rev. Luke Dysinger, OSB, presider
Born in Fullerton and raised in Huntington Beach, Calif., Fr. Luke Dysinger is a Board Certified doctor. In 1980 he joined St. Andrew's Abbey in Valyermo, Calif. For the past 16 years, the Benedictine monk and priest has been Professor of Moral Theology and Church History at St. John's Seminary in Camarillo, Calif. Fr. Dysinger continues to lecture in bioethics to medical staff, give annual seminars at the International Conference on Patristics at Oxford University, and present workshops and retreats at St. Andrew's Abbey.
See the Listing of Scheduled Liturgies »»

Congress Entertainment: Friday Evening Concert


Friday, February 24, 8:00 pm – Arena
"With Gratitude: An Evening Celebrating the Liturgical Music of David Haas, Marty Haugen & Michael Joncas"
Come together to conclude the first full day of Congress 2017 with an evening of sung prayer – featuring both classic favorites like "Shepherd Me, O God," "You Are Mine," and "On Eagle's Wings," and newly composed pieces for the singing Church. This event will mark the very last time David, Marty and Michael will appear and sing together as a trio. A time to sing, pray, and celebrate a collaborative and ministerial friendship of over 30 years, that has gifted praying assemblies throughout the world with song that have enriched the faith of believers throughout the world.
See other Congress Spotlights »

Congress Spotlight: Sacred Illuminations 2017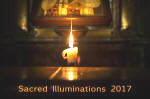 Saturday, February 25, 8:30 pm – Convention 213
A perennial feature at Congress is Sacred Illuminations, a mystical choreography of light and sound. Incorporating her newest liturgical and fine art photography and reflections, Sr. Rose Marie Tulacz, SND, will bring us to see and experience deeper the compassionate face of God. ... Light a candle. Incorporating her newest liturgical and fine art photography and reflections, Sr. Rose Marie Tulacz, SND, will bring us to see and experience deeper the compassionate face of God.Receive God's Word. Reflect and pray. Be still. Deepen hope. Be loved.
See other Congress Spotlights »

A Look Back — RECongress 2007
RECongress 2007 Workshop • March 2-4, 2007


Most Rev. Luis Antonio G. Tagle, STD
MIGRATION AND THE FORMATION OF A MISSIONARY CHURCH
Migration is an experience of leaving home, crossing frontiers and establishing new homes. This workshop will explore the phenomenon of migration as a model for renewing the Church as a communion-in-mission.

Ordained for the Diocese of Imus, Cavite, Philippines, in 1982, Fr. Luis Antonio Tagle was appointed Bishop of the diocese in 2001. Previously Rector at the diocesan Major Seminary of Imus, he had taught theology for over 25 years in various seminaries. Bishop Tagle is a member of the Ordinary Council of the Synod of Bishops at the Vatican, and Bishop Member of The Office of Theological Concerns at the Federation of Asian Bishops' Conferences.
RECongress 2007 Workshop • March 2-4, 2007


David Whyte
FAITH: LIVING OUT THE FULL CYCLE OF CREATION
Too often faith is misunderstood as the ability to hold to a fixed set of beliefs, to keep to a certain line no matter our outward circumstances. But our great contemplative and
artistic traditions speak to something more subtle, something profound and conversational which takes into consideration not only the wisdom and the religious tenets bequeathed us, but the nature and perspectives of each individual who must live out those revelations. Join David Whyte for a poet's perspective on the subject of faith.

Poet David Whyte, a native of Yorkshire, England, is author of five volumes of poetry and two best-
selling books of prose. He brings his perspectives on creativity into the field of organizational development, where he works with American and international companies. He has traveled extensively, including working as a naturalist guide and leading anthropological expeditions. He brings this wealth of experiences to his poetry, lectures and workshops.
See past RECongress Program books »

Special Hotel Rates For Attendees


Some nearby hotels to the Anaheim Convention Center have contracted special rate offerings for RECongress attendees. To get the quoted rates, be sure to inform the hotel that you are attending the 2017 Religious Education Congress and ask for the REC or Religious Education Congress Block Group Rate. Note: Be sure to make your reservations directly with the listed hotel properties.
See the Hotel Listing here »

Discount Disney Resort Tickets


Religious Education Congress attendees can purchase specially priced Disneyland resort eTickets, including Twilight Convention tickets (after 4 pm), 1-day 1-park, multi-day and park hopper tickets. The eTickets are valid from Friday, February 18, 2017 through Tuesday, February 28, 2017. This offer is only available online and is not available at the Park. Order your specially priced Disney tickets online at mydisneygroup.com/recongress2017.
Read about the Disney Ticket offer »

Just for Southern Californians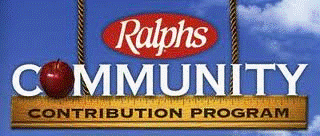 Ralphs Grocery Company, the Southern California supermarket chain, has a program to non-profit organizations with annual contributions. We invite you to register and/or re-register your Ralphs Rewards Card to benefit the RECongress. The current term began September 1 and runs through August 31, 2019. You may do that online or by calling (800) 443-4438. This is an annual program that must be renewed each year. Even if you registered earlier this year, you are required to re-register each new term.
See Instructions for the Ralphs Program »

Our Web Site – RECongress.org
You can find all Congress information and updates online. Our RECongress Emailings feature some Congress Spotlights and we will be adding speaker and hotel information. Check our site for the latest updates and announcements.
RECongress Emailing
Be sure to sign-up for our twice-a-month Emailing about Congress updates and events. You may opt out from our Congress Emailing at any time from the "Manage Your Subscription" link below. Our Emailings for Congress 2017 are scheduled through April 2017.