Congress 2012
Mar. 22 (Youth Day) & Mar. 23-25, 2012

2012 Theme
"Voice Infusing Life" /
"Voz que Infunde Vida"

• Dates

• Hotels

• Emailing


Online at archive.recongress.org


Email us at
congress
@la-archdiocese.org

Office of Religious Education - Archdiocese of Los Angeles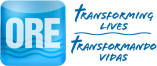 Congress is only 4 months away!
Did you know that Congress not only attracts attendees from across the country, it also welcomes people from around the world! At last year's Los Angeles Religious Education Congress we had 564 from outside the United States — including over 400 from Canada, nearly 60 from Mexico, and 28 from Australia. We also had attendees from Argentina, Burundi, England, France, Ireland, Namibia, New Zealand, Northern Ireland, Pakistan, Singapore, Spain, the Philippines and Uganda. Congress truly is an international event.

Pass along this emailing or our link — archive.recongress.org — to share with friends and encourage them to sign up for our Congress Emailing for updates. If you do not care to receive future updates, you can find removal information at the bottom of this message.

¡Para información en español, clic aquí!



WHAT IS CONGRESS?
The Religious Education Congress, sponsored by the Archdiocese of Los Angeles Office of Religious Education, is the nation's largest annual gathering of Roman Catholics! Our last RECongress, held in March 2011, brought together nearly 40,000 people during the four-day weekend!

DATES
Dates for our next Los Angeles Religious Education Congress dates are:
• March 22, 2012 (Youth Day)
• March 23-25, 2012
Location
Congress is held at the Anaheim Convention Center, located at 800 West Katella Ave. in Anaheim, Calif. (just across from Disneyland and Disney's California Adventure). See a Yahoo Map
Fee
The registration fee for Congress is $60 per person. Youth Day has a separate registration and fee of $20 per person.
Registration
The Registration Guidebook contains all workshop and speaker descriptions, entertainment and liturgy options, and all events during Congress. There are two Registration Forms per book. If you attended RECongress 2011, you will automatically be mailed a Registration Guidebook. Guidebooks will be available late-October.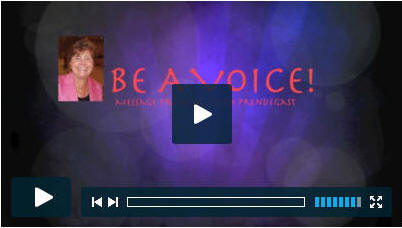 TAKE THE CHALLENGE
Reach Out - Help Us to Evangelize! Be a Voice for Congress
The Religious Education Congress provides opportunities to learn more about the Catholic faith as well as to advance personal growth. We invite you to join in this great work and offer others the opportunity to hear God's voice in their own lives by inviting them to RECongress. Sign up to "Accept the Challenge."

On the site you can find:
Take the Challenge - Sign up for the contest
Voice Infusing Life - Watch the video
Shout Out! - Post on Facebook and Twitter
Viva Voices! - An update blog and RSS Feed

"Accept the Challenge" Contest

CONGRESS ENDOWMENT FUND
A little-publicized project of the Office of Religious Education has been the establishment of a Religious Education Endowment Fund to support the ongoing training and formation of religious education leaders. The Fund provides scholarships for catechetical leaders to pursue graduate studies. The goal is for every Director of Religious Education and Director of Youth Ministry to receive a master's degree in Religious Education/Religious Studies. Currently 19 graduate students are benefiting from this fund.

Join us in supporting these and future students working in ministry by making a donation -- which is tax-deductible -- when you register online by credit card at archive.recongress.org/register.htm.

<!— NEW —>

ORDER YOUR YOUTH DAY T-SHIRTS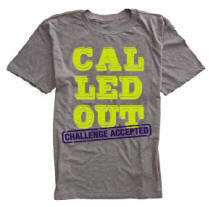 The official Youth Day T-shirts with the theme "Called Out - Challenge Accepted" are available for group pre-orders. Orders with payment must be received by February 26, 2012. Customize your Youth Day shirt with your youth group or parish name on the back
Special Discount Pricing for Pre-Orders:
T-shirts: $12.50, Sweatshirts: $35
Adult sizes: S, M, L, XL, 2XL
Find out more on the Congress Youth Day site.
Booking buses for Youth Day
In making plans for your group's transportation to Youth Day 2012, remember the bus company needs to be properly licensed and insured. You can check the status of a company's license and insurance on the California Public Utilities Commission web site. Find information on our Youth Day page.

FEATURED SPEAKER: CARDINAL ROGER MAHONY
Saturday, March 24, 2012
10:00 - 11:30 am - Session 4-13
"Surprise: We All Employ Undocumented Workers!"
Each wave of immigrants has contributed to the building up of our country. That remains very true today. All of us benefit from the work and labor of immigrants, and yes, we all employ undocumented workers in one way or the other. Come meet some of these men and women; hear their stories.

Cardinal Roger Mahony
Cardinal Roger Mahony, Archbishop Emeritus of Los Angeles, was ordained a priest for the Diocese of Fresno, Calif. In 1975 he was named Auxiliary Bishop of Fresno, and in 1980 he was named Bishop of Stockton, Calif. From 1985-2011, Bishop Mahony served as the fourth archbishop of Los Angeles, and was elevated to Cardinal in 1991. Today, Cardinal Mahony continues to work for comprehensive immigration reform. In 2012, he will celebrate his golden jubilee (50 years) as priest.

ORDER THE REGISTRATION GUIDEBOOK

The Registration Guidebook to the 2012 Religious Education Congress has been mailed. If you haven't received yours, you can download it or review it online. be sure to d be out later this month, but you can review it now ONLINE (and download the pages). This includes the new information and NEW process for registering for Youth Day -- with the new schedule.

If you didn't attend Congress 2011 and would like to receive the Guidebook, you can sign up online to be mailed a copy. Also, to save paper, the Guidebook —
like most of our Congress materials
—
will also be available for download.
Order Your Registration Guidebook

SPECIAL CONGRESS OFFER
Congress attendees can pre-order specially priced Disneyland Resort Tickets. Find specials on tickets to Disneyland and Disney's California Adventure, with special pricing on evening passes and on single- and multi-day passes for both Disneyland Resort parks. Note: These tickets are only available for sale online until March 22. Tickets are valid March 19-April 1, 2012.

Advertise in the Registration Guidebook

HOTELS
RECongress has contracted with local hotels to offer special rates for attendees. We suggest making hotel reservations as soon as possible. Check online for our most current listing of hotels for Congress attendees. When making reservations, be sure to ask for the Religious Education Congress rate. You can find information about contracted hotels on our web site.

JUST FOR SOUTHERN CALIFORNIANS
We encourage all Southern California Ralphs shoppers to sign up for the free Ralphs rewards Card and register their card with the Community Contributions Program. It's easy! Every time you shop for groceries and scan your card at Ralphs, RECongress will automatically earn up to 5% of all eligible purchases per enrolled card. Sign up now! It's never been easier to contribute to the RECongress. Find step-by-step instructions and information on our Congress site.
RECONGRESS.ORG
You can find all the latest Congress information and updates online. We are always adding new speaker and hotel information. Check our site for updates and announcements.
EMAILING
Our Emailings for Congress 2012 run through April 2012. Be sure to Sign-up for our Congress Emailing List for Congress reminders and news. If you missed any, you can find them all online at ]archive.recongress.org/Emailing. You may opt out from this Emailing at any time from the link below.