Important Dates
Feb 4 - Fees increase
Feb 4 - Last day for refunds
Feb 10 - Congress & Youth Day ticket mailing begins
Feb 25 - Youth Day Registration Closes
Mar 4 - Last day to mail in Congress registrations
Mar 7 - Last day we mail out-of-state tickets
Mar 14 - Last day we mail in-state tickets
Mar 15 - Online registration ends

Congress 2012
Mar. 22 (Youth Day) & Mar. 23-25, 2012

2012 Theme
"Voice Infusing Life" /
"Voz que Infunde Vida"

• Dates

• Hotels

• Emailing


Online at archive.recongress.org


Email us at
congress
@la-archdiocese.org

Office of Religious Education - Archdiocese of Los Angeles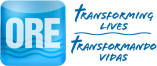 Friend us, find us, watch us...
Registration fees increase in February
If you haven't already registered for the Religious Education Congress, be sure to do that soon, because these are the last weeks to register at the lower rate. Fees increase February 4. Save some money — don't delay!

Also, we have had numerous people call in to say they didn't receive their Registration Guidebook this year. Guidebooks were mailed in November. If you haven't received yours, order one online at archive.recongress.org/order.asp. And check with your Congress friends to see if they received their book, and let them know how to receive one of their own.

Our RECongress Emailings highlight some of the events going on at Congress 2012 — including added events and a spotlight on some of the speakers and musical artists coming to Congress. Also, a reminder that fees increase February 4, and be sure to check the Web site for hotel properties with special attendee rates and updated speaker information. Be sure to register soon to get the reduced fee.

Pass along this emailing or our link — archive.recongress.org — to share with friends and encourage them to sign up for our Congress Emailing for updates. If you do not care to receive future updates, you can find removal information at the bottom of this message.

¡Para información en español, clic aquí



SUNDAY SPANISH ADDRESS ANNOUNCED

Dr. Hosffman Ospino will deliver the Sunday Spanish Address

Domingo - 25 de marzo
"Guiados por el Espíritu Santo en la construcción de la civilización del amor"
Todo creyente cristiano tiene la responsabilidad de construir la civilización del amor viviendo su compromiso bautismal de manera específica en el lugar y el momento en el que se encuentra. Para ello necesitamos estar atentos a la presencia del Espíritu Santo, escuchar su voz y aceptar los dones que nos concede gratuitamente. En esta sesión reflexionaremos sobre cómo identificar mejor la presencia auténtica del Espíritu Santo en nuestras vidas y comunidades y cómo ser instrumentos efectivos de la civilización del amor en la cual Cristo es todo en todo.
See the 2012 Congress Speakerss

DATES
Dates for our next Los Angeles Religious Education Congress dates are:
• March 22, 2012 (Youth Day)
• March 23-25, 2012
Location
Congress is held at the Anaheim Convention Center, located at 800 West Katella Ave. in Anaheim, Calif. (just south from Disneyland and Disney's California Adventure). See a Yahoo Map
Fees
The registration fee for Congress is $60 per person — but fees will increase after February 4. Youth Day has a separate registration and fee of $20 per person. After February 4th fees will be $70 per person for Congress and $25 per person for Youth Day.
Registration
The Registration Guidebook contains all workshop and speaker descriptions, entertainment and liturgy options, and all events during Congress. There are two Registration Forms per book. If you don't have a Guidebook, you may either download it or order a copy to be sent by mail.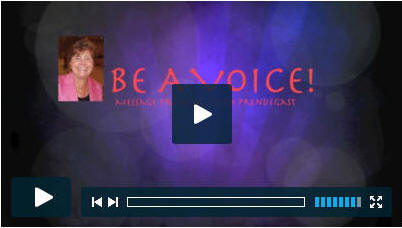 ACCEPT THE CHALLENGE
Be a Voice for Congress
RECongress aims to teach more about the Catholic faith as well as to advance personal growth. We invite you to join in this great work and offer others the opportunity to hear God's voice in their own lives by inviting them to RECongress. Sign up to "Accept the Challenge."

On the 'Accept the Challenge' site you can find:
Take the Challenge - Sign up for the contest
Voice Infusing Life - Watch the video
Shout Out! - Post on Facebook and Twitter
Viva Voices! - An update blog and RSS Feed

"Accept the Challenge" Contestt

<!— NEW —>

YOUTH DAY: TRADING ITEMS
Many groups have been asking about starting a tradition of creating "Trading Items" for Youth Day. This would be based on a similar trend that happens at the National Catholic Youth Conference, where different dioceses bring little items that represent their city or area of the country to trade with other people. We are hoping that parishes and schools will think of small, fun items that represent them to bring to Youth Day and trade with others. It's a fun way to enhance the interaction between groups.

FEATURED SPEAKER: DR. ROBERT WICKS
Psychologist, speaker and author, Dr. Robert Wicks is a Professor at Loyola University Maryland and has taught in universities and professional schools of psychology, medicine, social work, nursing and theology. In his clinical practice, Dr. Wicks focuses on working with psychotherapists, physicians, nurses, educators, relief workers and persons in full-time ministry. He has served as General Editor of three series of books, and has published over 40 books, including his latest book, "Streams of Contentment."
Friday, March 23, 2012
10:00 - 11:30 am — Session 1-28
"Lean Back: The Art of Regaining a Healthy Spiritual and Psychological Perspective"
Our faith teaches us, it is not the amount of darkness in the world or ourselves that matters, it is how we stand in that darkness. Sound psychology supports this in many practical and exciting ways. In this lively presentation, Dr. Robert Wicks will offer insights and approaches he normally shares with professional helpers and healers (priests, Catholic vowed religious, physicians, nurses, therapists, relief workers and others) ways in which all of us can appreciate and enjoy in our intense lives.
Saturday, March 24, 2012
10:00 - 11:30 am — Session 4-28
"Streams of Contentment: Spiritual and Psychological Renewal in a Troubled World"
Dr. Robert Wicks, who normally works with professional healers and helpers (priests, Catholic vowed religious, physicians, nurses, therapists, social workers and others), will offer simple prescriptions for finding contentment and greater resilience in an intense, challenging world. Topics will include the importance of prayerful alone time, taking "the Second Risk," recognizing and answering the "three essential calls" for a rich spiritual life, and becoming aware of the five levels of critical.
See the RECongress 2012 Speakers Page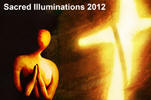 SACRED ILLUMINATIONS 2012

Saturday, March 24, 8:30 pm

Returning to Congress is Sacred Illuminations: A mystical choreography of light and sound. Incorporating her newest liturgical and fine art photography and reflections, Sister Rose Marie Tulacz,SND will bring us deeper in surrender to the voice and echoes of God's unconditional love.

SATURDAY LUNCH ENTERTAINMENT

Arena — 11:45 am - 12:30 pm
Peter Kolar & The Holy Cross Marimba Ensemble

The acclaimed Holy Cross Marimba Ensemble returns to Congress for a special lunchtime appearance with guest director Peter Kolar. This amazing group of young Latino performers from inner-city Chicago has delighted audiences nationwide with its unique sound and inspiring story. From popular favorites to classical masterpieces, these talented youth will captivate your soul and senses as you dance the lunch hour away!

SPECIAL CONGRESS OFFER
Congress attendees can pre-order specially priced Disneyland Resort Tickets. Find specials on tickets to Disneyland and Disney's California Adventure, with special pricing on evening passes and on single- and multi-day passes for both Disneyland Resort parks. Note: These tickets are only available for sale online until March 22. Tickets are valid March 19-April 1, 2012.

HOTELS
Don't forget to make your hotel reservation. RECongress has contracted with local hotels to offer special rates for attendees. We suggest making hotel reservations as soon as possible. Check online for our most current listing of hotels for Congress attendees. When making reservations, be sure to ask for the Religious Education Congress rate. You can find information about contracted hotels on our web site.

JUST FOR SOUTHERN CALIFORNIANS
We encourage all Southern California Ralphs shoppers to sign up for the free Ralphs rewards Card and register their card with the Community Contributions Program. It's easy! Every time you shop for groceries and scan your card at Ralphs, RECongress will automatically earn up to 5% of all eligible purchases per enrolled card. Sign up now! It's never been easier to contribute to the RECongress. Find step-by-step instructions and information on our Congress site.
RECONGRESS.ORG
You can find all the latest Congress information and updates online. We are always adding new speaker and hotel information. Check our site for updates and announcements.
EMAILING
Our Emailings for Congress 2012 run through April 2012. Be sure to Sign-up for our Congress Emailing List for Congress reminders and news. If you missed any, you can find them all online at archive.recongress.org/Emailing. You may opt out from this Emailing at any time from the link below.