Important Dates
Feb 4 - Fees increase
Feb 4 - Last day for refunds
Feb 10 - Congress & Youth Day ticket mailing begins
Mar 4 - Last day to mail in Congress registrations
Mar 7 - Last day we mail out-of-state tickets
Mar 14 - Last day we mail in-state tickets
Mar 15 - Online registration ends

Congress 2012
Mar. 22 (Youth Day) & Mar. 23-25, 2012

2012 Theme
"Voice Infusing Life" /
"Voz que Infunde Vida"

• Dates

• Hotels

• Emailing


Online at archive.recongress.org


Email us at
congress
@la-archdiocese.org

Office of Religious Education - Archdiocese of Los Angeles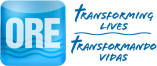 Friend us, find us, watch us...
Tickets begin mailing this week!
Our Los Angeles Religious Education Congress is next month! Tickets are starting to be printed this week. Why the "delay" if you registered long ago? Did you know that we actually collect about 6,000 registrations before projections are made. It is only then that it is determined which will be the most popular speakers and they are assigned to the largest capacity rooms. That way more people get to see their first choices.

Our RECongress Emailings highlight some of the events going on at Congress 2012 — including added events and a spotlight on some of the speakers and musical artists coming to Congress. Pass along this emailing or our link — archive.recongress.org — to share with friends and encourage them to sign up for our Congress Emailing for updates. If you do not care to receive future updates, you can find removal information at the bottom of this message.

¡Para información en español, clic aquí




DATES
Dates for our next Los Angeles Religious Education Congress dates are:
• March 22, 2012 (Youth Day)
• March 23-25, 2012
Location
Congress is held at the Anaheim Convention Center, located at 800 West Katella Ave. in Anaheim, Calif. (just south from Disneyland and Disney's California Adventure). See a Yahoo Map
Fees
The registration fee for Congress is $70 ($60 until Feb 4).
Youth Day registration has closed.
Registration
The Registration Guidebook contains all workshop and speaker descriptions, entertainment and liturgy options, and all events during Congress. You can view the Guidebook online, download it and registration online — all paper free!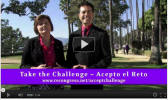 CONGRESS WELCOME
Be sure to see the new RECongress 2012 video, with a welcome by Sr. Edith Prendergast, Director of Religious Education, and Ernesto Vega, Coordinator of Hispanic Ministries. Featuring highlights from Congress, the video also invites you to "Accept the Challenge" and share your own experience of Congress with others.

On the 'Accept the Challenge' site you can find:
Take the Challenge - Sign up for the contest
Voice Infusing Life - Watch the video
Shout Out! - Post on Facebook and Twitter
Viva Voices! - An update blog and RSS Feed

"Accept the Challenge" Contest

<!— NEW —>

"VIVA VOICES" BLOG
The Happiest Place On Earth
"The first time I went to the Los Angeles Religious Education Congress seven years ago, I was amazed.

"Of course I had heard stories about "Congress" from friends who had been attending for many years, friends who encouraged me to come, and friends who couldn't stop talking about it, but I couldn't imagine what all the fuss was about. What was so special about a convention?

"Well, that question was answered as soon as I stepped onto the grounds of the Convention Center in Anaheim and was surrounded by tens of thousands of active, thoughtful and happy Catholics. I don't think I've ever felt so hopeful about the church as I have, and do, at Congress. Why?

"Well, first of all, you meet the most amazing people doing the most amazing things in the church, from across the country--directors of religious education, pastoral associates, priests and religious, music ministers, and on and on. It fills you with hope about the future of the church. When you come to Congress it's hard no to think, even in the midst of difficulties, "The church is in good hands!" You can feel the Spirit alive here. ..."

James Martin, SJ
Read all about Fr. Martin's Congress experiences on the "Viva Voices" Blog, and share your own!

<!— NEW —>

YOUTH DAY REGISTRATION CLOSED
We had only made it to the date of the price change this year (February 4th), when we reached capacity for Youth Day. We are now starting to print and mail packets with name badges. Remember: There are no tickets this year. Your name badge is your entry to the Arena and to your workshop.

YD Trading Items
Many groups have been asking about starting a tradition of creating "Trading Items" for Youth Day. This would be based on a similar trend that happens at the National Catholic Youth Conference, where different dioceses bring little items that represent their city or area of the country to trade with other people. We are hoping that parishes and schools will think of small, fun items that represent them to bring to Youth Day and trade with others. It's a fun way to enhance the interaction between groups.
FEATURED SPEAKER:
REV. DR. RICHARD GAILLARDETZ
Richard Gaillardetz is the Joseph McCarthy Professor of Catholic Systematic Theology at Boston College. He previously served as Professor of Catholic Studies at the University of Toledo, Ohio, and as Associate Professor of Systematic Theology at the Graduate School of Theology at the University of St. Thomas in Houston, Texas. Gaillardetz is a popular public speaker and has published numerous articles and eight books including, "Keys to the Council," co-authored with Catherine Clifford.
Friday, March 23, 2012
10:00 - 11:30 am — Session 1-13
"Behind the Scenes at Vatican II: The Council that Almost Failed"(*)
This year we celebrate the 50th anniversary of the opening of Vatican II. Many are familiar with the Council's key reforms and basic teachings, but not many appreciate how close Vatican II came to being a complete disaster. This workshop will tell the behind-the-scenes story of the key factors and events that forestalled disaster and profoundly reshaped our Church.

Friday, March 23, 2012
3:00 - 4:30 pm — Session 3-09
"Four Paths to Wisdom in the Christian Tradition"(*)
Any authentic spirituality today will have to acknowledge the challenges raised by individualism, technology and pluralism. This workshop will briefly consider those cultural challenges and then map out four "paths to wisdom" drawn from Scripture, literature and contemporary theological insights.
Asterisks (*) indicate a recorded session.
See the RECongress 2012 Speakers Page
CONGRESS REGISTRATION STATS
Did you know that Congress not only attracts attendees from across the country, it also welcomes people from around the world! At last year's Los Angeles Religious Education Congress we had 564 from outside of the United States — including Argentina, Australia, Burundi, Canada, England, France, Ireland, Mexico, Namibia, New Zealand, Northern Ireland, Pakistan, Philippines, Singapore, Spain and Uganda. Congress truly is an international event.
Already this year, we have registrants from these countries outside the United States:

| | | |
| --- | --- | --- |
| CANADA | | 251 |
| AUSTRALIA | | 32 |
| MEXICO | | 24 |
| ENGLAND | | 19 |
| IRELAND | | 7 |
| ARGENTINA | | 2 |
| GERMANY | | 1 |
| GHANA | | 1 |
| SOUTH KOREA | | 1 |
See our Congress 2012 Statistics page

SATURDAY LUNCH ENTERTAINMENT

Hall B — 11:45 am - 12:30 pm
Steve Angrisano & Pedro Rubalcava

Sing, rejoice, pray and celebrate with this gifted duo of veteran composers. Their rich blend of music, prayer, humor and inspiration is sure to lift your spirits!
Steve is a
veteran musician, composer and youth minister who has been featured at six World Youth Days, several National Catholic Youth Conferences and many diocesan youth conventions/conferences, Pedro has been directing liturgical music groups for more than 30 years. For the past 26 years, he has been working in professional pastoral ministry in areas of liturgy and music, evangelization, youth and young adult ministry, catechetical ministry and RCIA.

SCOOTER/WHEELCHAIR RENTALS
OC Medical has scooters and wheelchairs for rent to attendees during the Religious Education Congress. Contact them to reserve equipment. OC Medical Supply is located at 755 N Euclid Street in Anaheim 92801. Their toll-free number is 1-800-593-4942 and fax is 1-714-956-4692. Store hours are Monday through Friday from 9am - 6pm, Saturday from 10am - 2pm. Online at www.ocmedicalsupply.com.


SPECIAL CONGRESS OFFER
Congress attendees can pre-order specially priced Disneyland Resort Tickets. Find specials on tickets to Disneyland and Disney's California Adventure, with special pricing on evening passes and on single- and multi-day passes for both Disneyland Resort parks. Note: These tickets are only available for sale online until March 22. Tickets are valid March 19-April 1, 2012.

HOTELS
Don't forget to make your hotel reservation. RECongress has contracted with local hotels to offer special rates for attendees. We suggest making hotel reservations as soon as possible. Check online for our most current listing of hotels for Congress attendees. When making reservations, be sure to ask for the Religious Education Congress rate. You can find information about contracted hotels on our web site.

JUST FOR SOUTHERN CALIFORNIANS
We encourage all Southern California Ralphs shoppers to sign up for the free Ralphs rewards Card and register their card with the Community Contributions Program. It's easy! Every time you shop for groceries and scan your card at Ralphs, RECongress will automatically earn up to 5% of all eligible purchases per enrolled card. Sign up now! It's never been easier to contribute to the RECongress. Find step-by-step instructions and information on our Congress site.
RECONGRESS.ORG
You can find all the latest Congress information and updates online. We are always adding new speaker and hotel information. Check our site for updates and announcements.
EMAILING
Our Emailings for Congress 2012 run through April 2012. Be sure to Sign-up for our Congress Emailing List for Congress reminders and news. If you missed any, you can find them all online at archive.recongress.org/Emailing. You may opt out from this Emailing at any time from the link below.