Please install Flash® and turn on Javascript.
ACCEPT THE CHALLENGE ... BE A VOICE INFUSING LIFE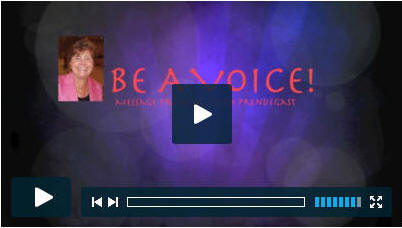 Here is a chance to offer others the opportunity to hear God's voice in their own lives by inviting them to the Religious Education Congress. The "Accept the Challenge" contest involves getting the word out to people that have never been to Congress
RECongress not only teaches the Catholic faith but helps to advance personal growth. Invite others to join in this great work and bring the vision of RECongress alive. This referral contest is an opportunity for you to commit to sharing in this vision. Join countless others in reaching out to God's people. In the places we walk, dine, shop, pray... Begin to share your experience of RECongress and see how God uses your voice to infuse LIFE in another!
Find out more about the "Accept the Challenge" contest at
www.RECongress.net/acceptchallenge
LOS ANGELES RELIGIOUS EDUCATION CONGRESS
The Los Angeles Religious Education Congress is the largest annual gathering of its kind in the world. The four-day event is held at the Anaheim (Calif.) Convention Center and is sponsored by the Office of Religious Education, a department of the Catholic Archdiocese of Los Angeles. Begun in 1968 as an "institute," Congress still keeps the same focus — to teach more about the Catholic faith as well as to advance personal growth. Today the event is open to people of all vocations and different faiths.
Youth Day (March 22, 2012) – Congress opens on Thursday with a day-long event for high school youth. This is an opportunity for students to come together and share in Liturgy, workshops, entertainment and to experience the energy of a Youth Day Rally. See our Youth Day page.
Congress days (March 23-25) – The remaining three-day weekend is open to adults and young adults and offers more than 200 speakers presenting over 300 workshops, in addition to lunchtime entertainment, evening concerts, Liturgy in a variety of characters, an Exhibit Hall and much more.
Free Exhibits (open to Registrants only) – One of the perks of Congress is the Exhibit Hall — held Friday through Sunday — showcasing over 200 companies ranging from religious art to music, and from publishing houses to educational institutions, in addition to our own represented Archdiocesan ministries. See the 2012 Exhibitor Listing.

YOUTH DAY - THURSDAY, MARCH 22, 2012
Youth Day 2012 will have a new schedule and features. This year there will be two tracks - everyone chooses either morning Arena events (Track 1) or afternoon Arena events (Track 2). And everyone gets to see the Arena speaker, so you only need to select one speaker workshop choice.
TRACK 1

TRACK 2

TIME
EVENT
TIME
EVENT
8:00 am
Arena Rally (AM)
8:00 am
Opening Music & Opening Sessions
Arena Workshop (AM)
9:30 am
Convention Center Workshops
Arena Liturgy (AM)
11:00 am
Lunch
11:45 am
Lunch
12:15 pm
Arena Rally (PM)
1:00 pm
Convention Center Workshops
Arena Workshop (PM)
2:30 pm
Convention Center Closing Rallies
Arena Liturgy (PM)
3:45 pm
Dismissal
3:45 pm
Dismissal
Registration
The registration fee for Youth Day 2012 was $20 ($25 after February 4, 2012).
Find more information and watch for photos posted soon on the Youth Day page.
CONGRESS NEWS
Congress Photos
Check out the latest photos from Congress from the links below.
Archbishop Gomez Chat
The transcript has been posted from Los Angeles Archbishop Jose Gomez's online chat with students from St. Dorothy School in Glendora. Read the chat
Congress-wear
For those of you who were not able to get an official RE Congress 2012 shirt, polo, or sweatshirt, they are now available at www.seraph7.com at discounted prices!
The Latest RECongress News
Be sure to find the latest information about Congress 2012 on our Updates Page.

REGISTER FOR CONGRESS
Youth Day
Registration for Youth Day 2012 has closed.. See the Youth Day page for information.
Congress Registration
Though pre-registration has closed, you may register for Congress on site -- any day of Congress, Friday through Sunday. The fee is only $70 -- whether you come for one workshop or stay for the whole weekend of workshops, liturgies, entertainment, the Exhibit Hall and more!

If you need additional information about RECongress, please contact us:
By e-mail:
congress@la-archdiocese.org
By phone:
(213) 637-7348
By mail:
Religious Education Congress
3424 Wilshire Blvd
Los Angeles CA 90010