RECongress Youth Day/Adult Days Wrap-up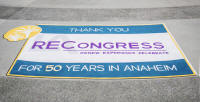 It has only been a week since our 2020 Los Angeles Religious Education Congress. And what an amazing event, with 178 speakers over four days presenting 294 workshops in three languages (English, Spanish and Vietnamese). Our Exhibit Hall boasted had 540 booths with 1,775 representatives from 246 companies and organizations. See what's been said about RECongress and be sure to take our surveys if you attended.



The Anaheim Convention Center celebrated RECongress 2020 with sidewalk art (above) near the Arena fountain. Our event moved to Anaheim in 1970. (RECongress 2020 was actually our 51st event in Anaheim!)
See our RECongress 2020 Statistics page »
---

Pass along this emailing or our link — archive.recongress.org — to share with friends and encourage them to sign up for the Emailings to receive the latest information about RECongress 2020. If you do not care to receive future updates, you can find removal information at the bottom of this message.
RECongress 2021 Theme Announced
ORE Director Sr. Rosalia Meza announced our RECongress 2021 Adult Days theme at the Closing Liturgy on Sunday: "Proclaim the Promise!" | "¡Proclama la Promesa!" So be sure to get this on your calendar: Dates for the 2021 Los Angeles Religious Education Congress are:
• February 18, 2021 (Youth Day)
• February 19-21, 2021 (Adult Days)
Tell Us About Your RECongress Experiences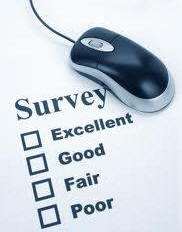 It has only been a week since RECongress 2020 and if you attended — and haven't already done so — please share your comments by taking our survey. We have put a great deal of effort into planning our event and we need to know how effective it has been. We would especially like to hear from you if you would give an "excellent" or a "poor" rating.

There is a survey for Youth Day here as well a survey for each day of our Adult Days. You can take the survey from Friday, Saturday and Sunday.
Our RECongress YouTube Channel Plays On


Each year we livestream our Arena (English) events and Hall B (Spanish) events. If you didn't get a chance to watch the sessions live, you can always watch them online for free. You can find links to our YouTube Channel off our RECongress/live page where you can find Youth Day and Adult Days videos, including evening concerts, workshops, lunchtime entertainment and so much more. Here are some highlights:




Did you watch the Thank You video from Los Angeles Archbishop José Gomez to all those who attended RECongress 2020?
Check out our RECongress Channel here »
Did You Miss Out On A Workshop?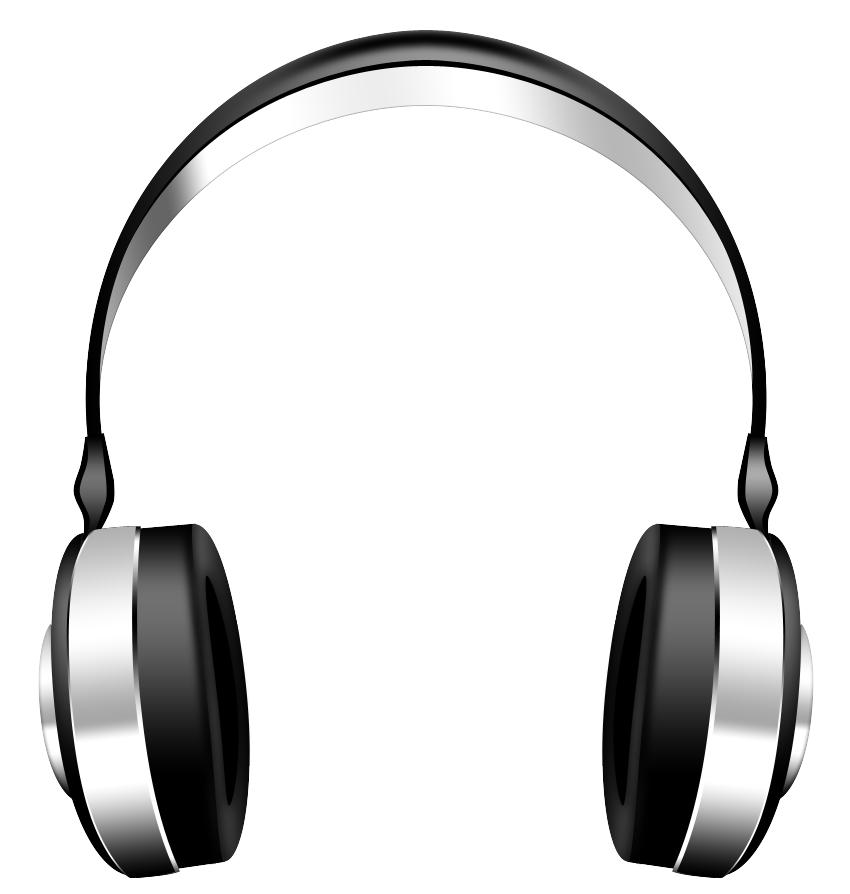 Still thinking about that workshop session you missed? Wish you could have shared the talk you heard with a friend? It's not too late! There were 243 sessions recorded at RECongress by Conference Media that are available as Audio CDs and MP3s. You can use the order form in the Program Book, download the form here or call (406) 682-7278.
Go to the Recordings page »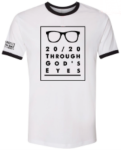 RECongress Youth Day Swag!
If you didn't get your Youth Day logowear, you can email Jenny Guzman at jeguzman@la-archdiocese.org to get yours while supplies last! There are still some types available: Black Long sleeve in XL, 2XL White shirts in XL, XXL, 3XL Hoodie in M, L, XL, 2XL.
Go to the Youth Day 2020 page here »
See What's Been Written About RECongress

Our Reviews page links current and past stories written about the Religious Education Congress. We have links to Angelus, the newsweekly of the Los Angeles Archdiocese, as well as videos and stories that have appeared online on other sources. There are also links to RECongress history, online chats and the listing of RECongress themes.




The February 21 issue of Angelus magazine, featured a special RECongress preview, highlighting speakers Bishop Daniel Flores, Julianne Stanz and Timothy O'Malley. You can download it here.
Photos from RECongress 2020
We are only now beginning to compile photos from this year's event. George Westlund, our official photographer, logged these stats:
Youth Day Rehearsal: 190 photos (3.8 miles walked)br /> Youth Day: 1,197 photos (5.3 miles)
Friday: 1,497 photos (8.4 miles)
Saturday: 1,117 photos (7.4 miles)
Sunday: 1,144 photos (5.6 miles)
Totals: 5,145 photos (30.5 miles)
In the meantime, you can see the photos posted on the new Los Angeles Archdiocesan website (LACatholics.org)
- See photos from Youth Day here.
- Photos from the Adult Days here.
Lost and Found

Have you now realized you must have left something behind in Anaheim? After RECongress we end up with a number of items like eyeglasses, hats, keys, jackets, and even a cellphone or two. If you've left something at RECongress, you can check our Lost & Found page. Let us know what you are missing, and we'll see if it is among our Lost & Found items.
Just for Southern Californians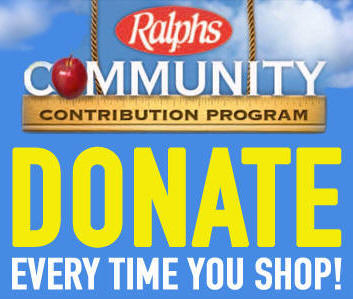 Ralphs Grocery Company, a major supermarket chain in the Southern California area, supports schools, churches and other non-profit organizations with annual contributions. Here is an easy way to help the Los Angeles Religious Education Congress, a member of Ralphs Community Contributions Program. Simply by using your Ralphs Rewards Card, a portion of eligible purchases are contributed to the RECongress.
We encourage all Ralphs shoppers to sign up for the free Ralphs Rewards Card and register their card with the Community Contributions Program. It's the easiest way to contribute to the RECongress.
Name: Archdiocese of Los Angeles - Religious Education
Organization Number: KV939

Find step-by-step instructions and information online and
See more about the Ralphs program »
RECongress Emailing
Be sure to sign-up for our twice-a-month Emailings about the latest updates and information about the Religious Education Congress. You may opt out from our Congress Emailing at any time from the "Manage Your Subscription" link below.

Find past Emailings at archive.recongress.org/emailing.htm
© 2020 Los Angeles Religious Education Congress
RECongress 2021
RECongress Dates
February 18 (Youth Day) &
February 19-21, 2021
RECongress 2020
RECongress Dates
February 20 (Youth Day) &
February 21-23, 2020
Youth Day Theme
"20/20 Through God's Eyes"
Adult Days Theme
"Live Mercy – Be Holy" / "Vive la misericordia y la santidad" / "Sống Nhân Từ - Hãy Nên Thánh"
2020 Theme Reflection
See what the ORE Director wrote about the 2020 RECongress theme.
Read the Reflection »
Location
Anaheim Convention Center
800 West Katella Ave.
Anaheim, Calif. 92802
(just south of Disneyland and Disney California Adventure).
See a Yahoo Map »
Important Deadlines
Jan 3 - Last day to request refunds

Jan 20 - Registration fees increase

Jan 31 - Last day to register by mail (register online or on site)
See REC 2020 Updates»
Congress Milestones
1956 - first two-day CCD Institute (500 teachers in attendance)

1967 - first three-day "Southern California Confraternity Congress" (7,000 in attendance)

1970 - CCD Congress moves from Los Angeles to Anaheim Convention Center

1973 - first "Religious Education Congress" as CCD office renamed to Office of Religious Education
See the REC Milestones »