RECongress 2017


RECongress Dates
February 23 (Youth Day) &
February 24-26, 2017


2017 Congress Theme
"Embrace Trust"
Go to RECongress site »

Find us online:

RECongress is only a month away




The

2017 Los Angeles Religious Education Congress is only a month away. Are you ready? Did you receive your Registration Guidebook? Have you picked your workshops? Have you registered? You can do all that and get info online at archive.recongress.org.

If you haven't yet registered, don't wait. You can register as an individual or as a group (a group is just 2 or more, all paying with one credit card)

and now you can pay online with a credit card or check (use the ACH process).

And remember these upcoming deadlines: January 27 is the last day to order customized Youth Day T-shirts; on February 2 many hotels' special rate offers end; and February 22 is the last day you can purchase specially priced Disney tickets.

Pass along this emailing or our link — archive.recongress.org — to share with friends and encourage them to sign up for the Emailings to receive the latest information about RECongress. If you do not care to receive future updates, you can find removal information at the bottom of this message.

Para información en español, clic aquí! »

Dates

The 2017 Los Angeles Religious Education Congress dates are:
• February 23, 2017 (Youth Day) &
• February 24-26, 2017

Location
Congress is held annually at the Anaheim Convention Center, located at 800 West Katella Ave. in Anaheim, Calif. (just south of Disneyland and Disney California Adventure).

Registration

Register for Congress online by using a credit card or check (ACH processing). If you register by mail, you may do so ONLY until February 3, 2017 enclosing check or money order along with the form found in the Registration Guidebook. (You may order the Guidebook here, or download the form here.) Be sure to provide an email address to receive your registration confirmation by email.

It's in the bag at Congress!



Everyone who registers for RECongress 2017 will receive a souvenir gift bag, available at the Program Book Pick-Up area. This year Catholic Cemeteries & Mortuaries is sponsoring the "swag" bag, featuring the Congress logo on one side and the Cemeteries logo on the other. Items in the bag include a lanyard sponsored by My Saint My Hero, the RECongress Program book, and a special edition of Angelus, the newsweekly of the Los Angeles Archdiocese.
See the Congress Updates page »


Attention Youth Day Group Leaders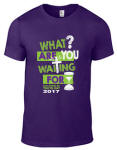 Next week is the last week to custom order your official Youth Day T-shirts from Seraph7 Clothing. Customize your Youth Day shirt with your youth ministry or parish name on the back for only $3 more. All orders must be with payment must be received by January 27, 2017 for direct shipping.
The pre-order discount pricing is only valid through January 27, 2017
T-shirts are $13* ($15 at Youth Day)
Hooded Sweatshirts are $25* ($30, limited quantity at Youth Day)
Adult Sizes S,M,L,XL,2XL,3XL,4XL
*2XL- 4XL sizes are $2 extra for T-shirts and $5 extra for hooded sweatshirts

Orders online at www.seraph7.com or email them directly at seraph7clothing@gmail.com for any questions.
See the Youth Day page »

Youth Day Feature: Roy Petitfils


For 20 years, Roy Petitfils has ministered to youth and young adults in parish, school and dio­cesan settings. Today, he is a counselor in private practice and a speaker. Petitfils has presented at numerous national and regional conferences, workshops and parish missions throughout North America. He writes a syndicated monthly column, "Our Young Church," and has written many articles and has published several books; his most recent is "What Teens Want You to Know (But Won't Tell You)."

Thursday, February 23, 2017 - Session C
NOW IS THE TIME TO FACE FEAR
Fear of uncertainty, messing up, being rejected and feeling awkward can keep us paralyzed in our "comfort zone." But stress, worry and loneliness are the real costs of staying "comfortable." Our God calls us to risk choosing a life of action, adventure and vulnerability. By learning to lean into fear, awkwardness and uncertainty, we can discover the joy, peace and happiness God promises.
See the Youth Day Schedule »

Youth Day – Adult Volunteers
The Youth Day staff invites any adult not chaperoning a parish or school group to be a volunteer for our event. Youth Day volunteers are assigned to a variety of positions throughout the day. This is a great way to experience Youth Day without the duties of being a chaperone – and to enjoy our event for free of charge. To volunteer for Youth Day 2017, all adults must be compliant with their Diocese's Safe Environment policies and procedures (fingerprinting/background checks, etc.) including compliance with required Safe Environment Adult Training. Please contact your Diocesan Youth Ministry Office to find out details about your required programs. For more information about volunteering or to submit your name to be part of our team, please contact Erin Avila at RECYouthDay@gmail.com or at (559) 259-8232. Come join the fun! We need you.
See the Youth Day page »

Congress Speaker Feature: Jim Wallis
Over the three days, Congress 2017 will offer 321 workshops presented by 194 speakers. Topics range from personal growth to music to spiritual topics — in English, Spanish and Vietnamese. In each Emailing we spotlight one of our speakers:

Theologian and frequent Congress speaker Jim Wallis is author of 10 books, including the New York Times best-seller "God's Politics" and his most recent, "On God's Side: What Religion Forgets and Politics Hasn't Learned about Serving the Common Good." Wallis is founder and President of Sojourners and Editor-in-Chief of Sojourners magazine. His columns appear in major newspapers and blogs, and he regularly appears as a television and radio commentator. He has taught at Harvard University in Massachusetts and currently teaches a course on faith and social justice at Georgetown University in Washington, D.C.
Saturday, February 25, 2017 - Session 4-01, 10:00 - 11:30 am
THE BRIDGE TO A NEW AMERICA
America was founded by the near-genocide of one people and the enslavement of another. Since that foundation, the United States has now confronted the realized structures and systems put in place at the outset. Soon, in only a few decades from now, the United States will be – for the first time in history – a majority of minorities. This fact underlies much of the political rhetoric and discourse we now see. This session will look at that reality and how "white Christians" need to become more Christian than white.
Saturday, February 25, 2017 - Session 6-26, 3:00 - 4:30 pm
FAITH AND POLITICS
In this session, Jim Wallis will take a look at the intersection of faith, religion, society and politics in the United States. Biblical as well as secular versions of "social justice" will be explored.
See our other Congress Speakers »

Liturgy Spotlight: Celtic
Saturday, February 25, 2017 • 5:15 PM
Celtic Liturgy, Convention Ballrooms (3rd floor)


Bishop David O'Connell, presider
Music by Liam Lawton
Appointed in 2015, Bishop David O'Connell is Episcopal Vicar of the San Gabriel Pastoral Region, one of the five pastoral regions in the Los Angeles Archdiocese. He served as Associate Pastor at St. Raymond in Downey, St. Maria Goretti in Long Beach, and St. Hillary in Pico Rivera, and also as Pastor of St. Frances X. Cabrini, Ascension Church, St. Eugene and St. Michael parishes, all in Los Angeles.
See the Listing of Scheduled Liturgies »

Congress Entertainment: Sunday Lunchtime Entertainment



Sunday, February 26, 11:45 am – Arena
Jesse Manibusan & Sarah Hart
OCP artists, songwriters and storytellers Sarah Hart and Jesse Manibusan team up to share stories and songs, both new and old, for Sunday lunchtime entertainment. Come experience the joy of these two friends, and sing along!

See the Congress Schedule »

Congress Spotlight: Airport Shuttle Service


The Religious Education Congress has made arrangements for airport transportation with Karmel Shuttle, offering direct service between Los Angeles International (LAX), John Wayne (SNA), and Long Beach (LGB) airports to and from the Anaheim Resort area. Rates for Los Angeles International (LAX) to/from Anaheim Resort with the discount is $22 for a one-way transfer (reflects a $4 discount). Rates for John Wayne Airport (SNA) to/from the Anaheim Resort is $15 for a one-way transfer (reflects a $4 discount). Reservations are required a minimum of 24 hours in advance.
3 WAYS TO REGISTER:
1) Visit www.karmel.com and enter Promo Code: REC17.
2) Call toll free 1-888-995-RIDE (888-995-7433). Mention Promo Code "REC17" at the time of reservation.
3) Click this link -- exclusively for Religious Education Congress attendees.
See other Congress Spotlights »

Special Hotels Rates Good Through Feb. 2


if you haven't already done so, be sure to make your hotel reservations. RECongress has contracted with a number of nearby hotels to the Anaheim Convention Center for special rates for attendees. To get the quoted rates, be sure to inform them that you are attending RECongress and ask for the REC or Religious Education Congress Block Group Rate. Note: Many of the hotels guarantee special rates only through February 2.
See the Hotel Listing here »

Discount Disney Resort Tickets


Religious Education Congress attendees may purchase specially priced Disneyland resort eTickets prior to their arrival. There is special pricing for Twilight Convention tickets (after 4 pm), 1-day 1-park, multi-day and park hopper tickets. This eTicket offer is only available online at mydisneygroup.com/recongress2017 and ends February 22, 2017. The tickets are valid from Thursday, February 17, 2016, through Tuesday, February 26, 2017.
Read about the Disney Ticket offer »

Just for Southern Californians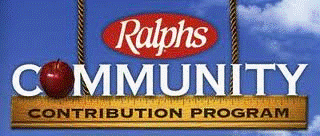 Ralphs Grocery Company, the Southern California supermarket chain, has a program to non-profit organizations with annual contributions. We invite you to register and/or re-register your Ralphs Rewards Card to benefit the RECongress. The current term began September 1 and runs through August 31, 2019. You may do that online or by calling (800) 443-4438. This is an annual program that must be renewed each year. Even if you registered earlier this year, you are required to re-register each new term.
See Instructions for the Ralphs Program »

Our Web Site – RECongress.org
You can find all Congress information and updates online. Our RECongress Emailings feature some Congress Spotlights and we will be adding speaker and hotel information. Check our site for the latest updates and announcements.
RECongress Emailing
Be sure to sign-up for our twice-a-month Emailing about Congress updates and events. You may opt out from our Congress Emailing at any time from the "Manage Your Subscription" link below. Our Emailings for Congress 2017 are scheduled through April 2017.

© 2016 Los Angeles Religious Education Congress // Online at ng