RECongress 2017


RECongress Dates
February 23 (Youth Day) &
February 24-26, 2017


2017 Congress Theme
"Embrace Trust"
Go to RECongress site »

2017 Theme Reflections
You can find a reflection on the Congress 2017 theme online. And, new this year, we have also posted a reflection on the theme for Youth Day 2017.
Read the Reflections »

What is Congress?
Begun as an Institute in 1956, our first event was held at Mount Carmel High School on Hoover Street in Los Angeles. There were some 500 teachers and catechists in attendance at the two-day conference, listening to speakers and gaining experience from other teachers. Read about the Congress Milestones here.

Find us online:

Happy New Year 2017!


Now that 2017 has arrived, our Los Angeles Religious Education Congress is only next month!. Did you receive your Registration Guidebook? Have you picked your workshops? Have you registered? You can do all that and get info online at archive.recongress.org.

Remember, there are only two weeks left to register at the lower rate. Fees go up for Youth Day and Congress after Friday, January 13. You can register as an individual or as a group (a group is just 2 or more, all paying with one credit card)

and now you can pay online with a credit card or check.





Pass along this emailing or our link — archive.recongress.org — to share with friends and encourage them to sign up for the Emailings to receive the latest information about RECongress. If you do not care to receive future updates, you can find removal information at the bottom of this message.

Para información en español, clic aquí! »

Dates

The 2017 Los Angeles Religious Education Congress dates are:
• February 23, 2017 (Youth Day) &
• February 24-26, 2017

Location
Congress is held annually at the Anaheim Convention Center, located at 800 West Katella Ave. in Anaheim, Calif. (just south of Disneyland and Disney California Adventure).

Registration

Register for Congress online by using a credit card or check (ACH processing). If you register by mail, you may do so ONLY until February 3, 2017 enclosing check or money order along with the form found in the Registration Guidebook. (You may order the Guidebook here, or download the form here.) Be sure to provide an email address to receive your registration confirmation by email.

Congratulations Archbishop Joseph Linh Chi Nguyen


We received word that 2017 Congress speaker, Bishop Linh Chi Nguyen, was appointed Archbishop of Huế, Vietnam in October. Congratulations to Archbishop Nguyên.
Archbishop Joseph Nguyen was born in November 1949 at Ba Lang in Tinh Gia, Vietnam. In 1954, he moved, accompanied by his family, to South Vietnam. Due to political uprising in his homeland, he returned to his family to help support his parents until 1992, when he was ordained a priest. In 1995, Bishop Nguyen went abroad to study and graduate with a doctorate in Philosophy from the Institute Catholic in Paris. In 2003, he returned to Vietnam and taught at the Stella Maris Major Seminary in Nha Trang. On May 21, 2004 Pope John Paul II named him Bishop of the north Thanh Hoá Diocese. He was appointed Archbishop of Huế, Vietnam on October 29, 2016.
Youth Day Feature: Mike Patin


"Faith horticulturist" Mike Patin lives in Lafayette, La., and has worked in ministry since 1984 as a high school teacher, coach and diocesan youth minister for the New Orleans Archdiocese. He has spoken to groups ranging from 10 to 23,000 in over 130 dioceses in the United States and Canada on issues of Catholic faith, positive attitude, using our gifts and living life fully. Patin has published two books: "A Standing Invitation" and "This Was Not in the Brochures: Lessons from Work, Life and Ministry."

Thursday, February 23, 2017 - Session T
RELATIONSHIPS 101: DRAMA, FANTASY OR REALITY
The media (television and the internet) put forth a lot of ideas about how to be in relationship(s) with other people. Let's take a look at some myths and some values for our relationships today … from Jesus' point of view.
See the Youth Day Schedule »

Youth Day – Adult Volunteers
The Youth Day staff invites any adult not chaperoning a parish or school group to be a volunteer for our event. Youth Day volunteers are assigned to a variety of positions throughout the day. This is a great way to experience Youth Day without the duties of being a chaperone – and to enjoy our event for free of charge. To volunteer for Youth Day 2017, all adults must be compliant with their Diocese's Safe Environment policies and procedures (fingerprinting/background checks, etc.) including compliance with required Safe Environment Adult Training. Please contact your Diocesan Youth Ministry Office to find out details about your required programs. For more information about volunteering or to submit your name to be part of our team, please contact Erin Avila at RECYouthDay@gmail.com or at (559) 259-8232. Come join the fun! We need you.
See the Youth Day page »

Congress Speaker Feature: Danielle Rose
Over the three days, Congress 2017 will offer 321 workshops presented by 194 speakers. Topics range from personal growth to music to spiritual topics — in English, Spanish and Vietnamese. In each Emailing we spotlight one of our speakers:

At age 17, Danielle Rose traveled to India to volunteer with Mother Teresa's Missionaries of Charity. This experience gave her a desire to serve the poorest of the poor as a "music missionary." She recorded her third album, "I Thirst," as a musical tribute to the life and work of Mother Teresa of Calcutta. Since 2002, Rose has travelled the globe as a music missionary, ministering from World Youth Day in Toronto to her hometown of Duluth, Minn. Now a wife and mother, Rose's CD titles include "Culture of Life," "Pursue Me" and "Mysteries."
Friday, February 24, 2017 - Session 2-20
I THIRST FOR YOUR LOVE: A MUSICAL BIOGRAPHY OF ST. TERESA OF CALCUTTA
The recently canonized St. Teresa of Calcutta once described America as "the poorest country in the world" because so many people do not know God. Come join Danielle Rose as she presents a musical biography inspired by the life and prayers of Blessed Teresa of Calcutta. By pondering the themes most central to Mother Teresa's personal relationship with Jesus, these songs seek to unveil the mystery of her motivation to serve the poorest of the poor: to quench Christ's thirst for souls. If there is one thing that St. Teresa would want you to know, it is that Jesus thirsts for you.
See our other Congress Speakers »

Liturgy Spotlight: Preservation of Peace and Justice
Saturday, February 25, 2017 • 5:15 PM • Convention Arena
Mass for the Preservation of Peace and Preservation of Peace & Justice in the African-American Tradition – With the many struggles communities face, this liturgy will focus on how peace and justice must unite in order to bring about positive change. The texts of the prayers for this Mass are very powerful and beautiful. We are asking the African-American community to bring this liturgy alive, to embrace and pray for all those suffering injustice and uncertainty, and to ask God for a new generation of peacemakers.


Msgr. Ray East
Music by M. Roger Holland II & Darrell Jackson
The grandson of Baptist missionaries to South Africa, Msgr. Ray East was born in Newark, N.J., raised in San Diego, and ordained in Washington, D.C., where he serves as Pastor of St. Teresa of Avila Parish. The nationally known speaker and revivalist is Executive Director of the Office of Black Catholics and Vicar for Evangelization for the Archdiocese of Washington, D.C.
See the Listing of Scheduled Liturgies »

Congress Entertainment: Sunday Morning Rosary


Sunday, February 26, 7:15 am – Convention 303
Come Celebrate "The Rosary with St. James"
For you early risers, come and begin the final day of Congress 2017 by gathering together to pray the rosary with David Haas with a new freshness – this beloved prayer will be weaved together with song, passages from the Letter of James, and wisdom from prophets and heroes like Blessed Oscar Romero, Dorothy Day, Henri Nouwen, Blessed Theresa Gerhardinger, and other prophetic voices. Come and pray with us.
See other Congress Spotlights »

Congress Spotlight: Convention Center Expansion


The Anaheim Convention Center will still be under construction for RECongress 2017. The area of Car Park 1, off of Katella Ave. and adjacent to the Arena, is the site for their latest project. This expansion -- its seventh since opening in 1967 -- will add meeting space and will replace Car Park 1. The construction that began in summer 2015 is expected to open in late-summer 2017 and be in use for RECongress 2019. You can find plans and videos of the project online at www.accexpansion.com as well as a parking map here.
See other Congress Spotlights »

A Look Back — RECongress 2007
RECongress 2007 Workshop • March 2-4, 2007


Terry Hershey
SELF-HELP FOR DUMMIES: LIVING AN ABUNDANT LIFE
We are so self-conscious: Am I living fully? What am I doing right or wrong? All the while, we're missing the point. Join Terry Hershey, who believes that getting your act together is highly overrated! The more important issue: How do we re-train ourselves to appreciate simple pleasures? Is there a spiritual practice that we can incorporate into our lives, that opens our eyes to the simple pleasures that surround us? Laugh and learn with Terry about making the choice to receive life's gifts. Life is to be lived, not managed. We will learn what it means to be open: available, curious, willing to be surprised by joy.
Terry Hershey
RECongress 2007 Workshop • March 2-4, 2007


Sr. Joyce Rupp, OSM
DUSTING OFF OUR PRAYER
Does your prayer life need to be revitalized? Seeking to reconnect with God in the midst of your busy life? Wondering how to pray for self and others? This is a workshop for anyone desiring to refresh one's personal prayer life or seeking innovative prayer forms to bring to one's ministerial experience. In this session, Joyce Rupp will not only offer her current insights about the theory and expression of prayer, she will describe and demonstrate creative ways to pray. Come prepared to pray at this workshop on prayer. Leave with new possibilities for yourself and for those in your ministry.
See past RECongress Program books »

Special Hotel Rates For Attendees


Some nearby hotels to the Anaheim Convention Center have contracted special rate offerings for RECongress attendees. To get the quoted rates, be sure to inform the hotel that you are attending the 2017 Religious Education Congress and ask for the REC or Religious Education Congress Block Group Rate. Note: Be sure to make your reservations directly with the listed hotel properties.
See the Hotel Listing here »

Discount Disney Resort Tickets


Religious Education Congress attendees can purchase specially priced Disneyland resort eTickets, including Twilight Convention tickets (after 4 pm), 1-day 1-park, multi-day and park hopper tickets. The eTickets are valid from Friday, February 18, 2017 through Tuesday, February 28, 2017. This offer is only available online and is not available at the Park. Order your specially priced Disney tickets online at mydisneygroup.com/recongress2017 .
Read about the Disney Ticket offer »

Just for Southern Californians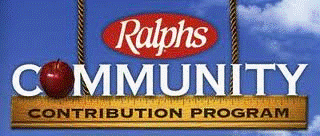 Ralphs Grocery Company, the Southern California supermarket chain, has a program to non-profit organizations with annual contributions. We invite you to register and/or re-register your Ralphs Rewards Card to benefit the RECongress. The current term began September 1 and runs through August 31, 2019. You may do that online or by calling (800) 443-4438. This is an annual program that must be renewed each year. Even if you registered earlier this year, you are required to re-register each new term.
See Instructions for the Ralphs Program »

Our Web Site – RECongress.org
You can find all Congress information and updates online. Our RECongress Emailings feature some Congress Spotlights and we will be adding speaker and hotel information. Check our site for the latest updates and announcements.
RECongress Emailing
Be sure to sign-up for our twice-a-month Emailing about Congress updates and events. You may opt out from our Congress Emailing at any time from the "Manage Your Subscription" link below. Our Emailings for Congress 2017 are scheduled through April 2017.