RECongress 2017


RECongress Dates
February 23 (Youth Day) &
February 24-26, 2017


2017 Congress Theme
"Embrace Trust"
Go to RECongress site »

2017 Theme Reflections
You can find a reflection on the Congress 2017 theme online. And, new this year, we have also posted a reflection on the theme for Youth Day 2017.
Read the Reflections »

What is Congress?
Begun as an Institute in 1956, our first event was held at Mount Carmel High School on Hoover Street in Los Angeles. There were some 500 teachers and catechists in attendance at the two-day conference, listening to speakers and gaining experience from other teachers. Read about the Congress Milestones here.

Find us online:

Dates

The 2017 Los Angeles Religious Education Congress dates are:
• February 23, 2017 (Youth Day) &
• February 24-26, 2017

Location
Congress is held annually at the Anaheim Convention Center, located at 800 West Katella Ave. in Anaheim, Calif. (just south of Disneyland and Disney California Adventure).

Find the Registration Guidebook online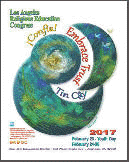 The 2017 Registration Guidebook is online and available in 4 formats:
PDF: Viewable in the free Adobe Portable Document Format (PDF).
iPaper: Viewable in the online web format that requires NO software.
Web Pages: Find each workshop period as individual web pages.
Paper: You can always order a paper version of the Guidebook here.
View the Guidebook online »

Speaker Update: Frank DiLallo will not be attending Congress. His two workshops (Sessions 1-06 and 5-08) have been canceled.
You can find the latest updates about RECongress 2017 on our Updates page.
See the Congress Updates page »


Youth Day Feature: Mark Hart


Based in Phoenix, Mark Hart is Executive Vice President for Life Teen International, a Catholic youth ministry movement found in 30 countries worldwide. The best-selling and award-winning author and co-author of over a dozen books has traveled the globe speaking to millions. Hart is a regular guest on several Catholic radio programs, a co-host on SiriusXM Radio and producer of a weekly podcast for Life Teen. His popular DVD Bible Study series includes "Altaration," "Encounter" and "T3." His latest books are "A Second Look" and "Behold the Mystery."
Thursday, February 23, 2016 - Session D
NO WAY THAT'S IN THE BIBLE!
The Bible is one of the funniest books on the planet … if you know where to look and how to read it. The Bible is also the most important book on the planet, filled with things that literally will save your life. Come laugh and learn with the one and only Mark Hart as he walks you through a few Bible stories that will leave you laughing and thinking about how God really works.
See the Youth Day Schedule »

Youth Day - Adult Volunteers
The Youth Day staff invites any adult not chaperoning a parish or school group to be a volunteer for our event. Youth Day volunteers are assigned to a variety of positions throughout the day. This is a great way to experience Youth Day without the duties of being a chaperone – and to enjoy our event for free of charge. To volunteer for Youth Day 2017, all adults must be compliant with their Diocese's Safe Environment policies and procedures (fingerprinting/background checks, etc.) including compliance with required Safe Environment Adult Training. Please contact your Diocesan Youth Ministry Office to find out details about your required programs. For more information about volunteering or to submit your name to be part of our team, please contact Erin Avila at RECYouthDay@gmail.com or at (559) 259-8232. Come join the fun! We need you.
See the Youth Day page »

Congress Featured Speaker: Prof. Daniel Smith-Christopher
Over the three days, Congress 2017 will offer 321 workshops presented by 194 speakers. Topics range from personal growth to music to spiritual topics — in English, Spanish and Vietnamese. Each Emailing we spotlight one of our speakers:

Dr. Daniel Smith-Christopher has taught for 27 years at Loyola Marymount University in Los Angeles, where he is Professor of Old Testament Studies and Associate Graduate Director of Theology, and Director of Peace Studies. He has been honored with numerous awards for research and has published over 40 scholarly articles and 14 books. In addition to his primary focus on Old Testament, Dr. Christopher also maintains particular interest in theological issues related to African-American and Native-American history and experience.
Session 5-22: Saturday, February 24 -1:00-2:30 pm
THE DUSTBOWL BIBLE: READING THE OLD TESTAMENT EXILE IN CALIFORNIA (*)
What does it mean to read the Old Testament in California? Does this place change things? In this experiment, Dr. Daniel Smith-Christopher suggests that it does! By thinking about the famous Dustbowl Migration to California in the 1930s, and making comparisons to the Exile period of the Old Testament, strange and yet interesting comparisons come up. Sometimes these kinds of comparisons raise interesting questions. A special welcome to attendees from Central California – Bakersfield to Salinas – since we will refer to your histories and locations in this session. Come find out what Merle Haggard and Woody Guthrie have to do with the Psalms, for example!

Session 8-20: Sunday, February 25 -1:00-2:30 pm
FLAMENCO THEOLOGY: READING LAMENTATIONS WITH GYPSY TRADITION (*)
And now for something completely different! Something unusual has been happening among Southern European Gypsies almost entirely unknown in the United States: a massive charismatic Christian revival involving nearly 80 percent of the entire Gypsy population in France and Spain. This presents fascinating possibilities – like a "Gypsy reading" of biblical books. So, in this session, we will explore what a "Flamenco" theology might look like, and how a "Gypsy reading" of Lamentations may look ... and sound! Our special guest will be Briseyda Zárate, a Flamenco dancer in Los Angeles, who will perform and dance the first 15 verses of Lamentations.
See our other Congress Speakers »

Liturgy Spotlight: Contemplative in the Filipino Tradition
Saturday, February 25, 2017 • 5:15 PM
Though this liturgy has been part of Congress for many years, this year we are asking the Filipino community to prepare it. In this liturgy, there is a generous respect for times of silence and a manner of celebration that leads all present into a deeper union with God.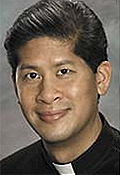 Music by Clarissa Martinez
Rev. Ricky Manalo, CSP, presider
Ricky Manalo, a Paulist priest, teaches at Santa Clara University and the Jesuit School of Theology in Berkeley, Calif. The frequent lecturer, presenter and workshop leader has written numerous articles and books on pastoral ministry, music, liturgical inculturation, and intercultural communication. When not traveling, he resides at Old St. Mary's Cathedral in Chinatown, San Francisco.
See the Listing of Scheduled Liturgies »

Congress Spotlight: Art Exhibit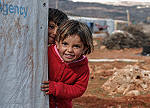 Friday through Sunday, Grand Arena Lobby
The invitation to Embrace Trust calls us to venture outside of ourselves, our wants, our possessions to encounter Christ in the presence of our neighbor. At this very moment in places all around the world, natural and human-made disasters are preventing our sisters and brothers from fulfilling their most basic needs. Catholic Relief Services invites you to take a meditative photo-journey around the world to the ground zeros of the most pressing humanitarian emergencies of our day. Come gaze upon the faces of the families that are served by the Catholic community in the United States and be witness to a world filled with great need and great love.
See other Congress Spotlights »

A Look Back — RECongress 2007
SATURDAY LUNCHTIME ENTERTAINMENT
Arena – 11:45 am - 12:30 pm, March 3, 2007


DONNA PEÑA & MAURICIO CENTENO
Donna Peña joins Mauricio Centeno in bringing you a bit of North-meets-Southwest for your lunchtime entertainment. The music is sure to please your ear, get your foot tapping and your hips swingin' (for those who eat on their feet)! Grab your lunch and come grab a seat!
Hall B – 11:45 am - 12:30 pm, March 3, 2007
VIETNAMESE FOLK DANCE TROUPE/LASALLIAN YOUTH WITH BRO. FORTUNAT PHONG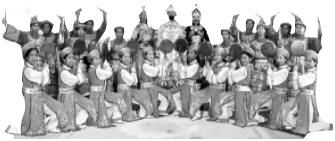 Travel to exotic and festive Vietnam for lunch! Come, enjoy a lunch break and see how teen and young Vietnamese use the art of graceful dance, colorful costumes and drum to catechize and celebrate the Catholic faith in a festive yet spiritual way. You will have the opportunity to drum and dance too! It's an opportunity you won't easily forget!
View some of our past RECongress Registration and Program books online on our Scribd page.
See some of our past RECongress Program books »

Special Hotel Rates For Attendees


Some nearby hotels to the Anaheim Convention Center have contracted special rate offerings for RECongress attendees. To get the quoted rates, be sure to inform the hotel that you are attending the 2017 Religious Education Congress and ask for the REC or Religious Education Congress Block Group Rate. Note: Be sure to make your reservations directly with the listed hotel properties.
See the Hotel Listing here »

Discount Disney Resort Tickets


Religious Education Congress attendees can purchase specially priced Disneyland resort eTickets, including Twilight Convention tickets (after 4 pm), 1-day 1-park, multi-day and park hopper tickets. The eTickets are valid from Friday, February 18, 2017 through Tuesday, February 28, 2017. This offer is only available online and is not available at the Park. Order your specially priced Disney tickets online at mydisneygroup.com/recongress2017.
Read about the Disney Ticket offer »

Just for Southern Californians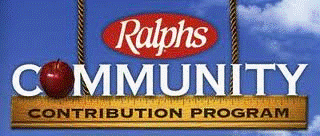 Ralphs Grocery Company, the Southern California supermarket chain, has a program to non-profit organizations with annual contributions. We invite you to register and/or re-register your Ralphs Rewards Card to benefit the RECongress. The current term began September 1 and runs through August 31, 2019. You may do that online or by calling (800) 443-4438. This is an annual program that must be renewed each year. Even if you registered earlier this year, you are required to re-register each new term.
See Instructions for the Ralphs Program »

Our Web Site - RECongress.org
You can find all Congress information and updates online. Our RECongress Emailings feature some Congress Spotlights and we will be adding speaker and hotel information. Check our site for the latest updates and announcements.
RECongress Emailing
Be sure to sign-up for our twice-a-month Emailing about Congress updates and events. You may opt out from our Congress Emailing at any time from the "Manage Your Subscription" link below. Our Emailings for Congress 2017 are scheduled through April 2017.