RECongress 2017


RECongress Dates
February 23 (Youth Day) &
February 24-26, 2017


2017 Congress Theme
"Embrace Trust"
Go to RECongress site »

2017 Theme Reflections
You can find a reflection on the Congress 2017 theme online. And, new this year, we have also posted a reflection on the theme for Youth Day 2017.
Read the Reflections »




What is Congress?
Begun as an Institute in 1956, our first event was held at Mount Carmel High School on Hoover Street in Los Angeles. There were some 500 teachers and catechists in attendance at the two-day conference, listening to speakers and gaining experience from other teachers. Read about the Congress Milestones here.




Find us online:

Registration Guidebook online



Over 22,000 copies of the Registration Guidebook for the 2017 Los Angeles Religious Education Congress will be mailed soon. But you don't have to wait for your copy — get a sneak peek of the book NOW and pre-plan your workshop sessions. The Guidebook contains all workshop and speaker descriptions, entertainment and liturgy options, and all scheduled events during Congress.

We also have added a first listing of our exhibitors. Find the new listing online at archive.recongress.org/2017/exhibitors.htm.

Pass along this emailing or our link — archive.recongress.org — to share with friends and encourage them to sign up for the Emailings to receive the latest information about RECongress. If you do not care to receive future updates, you can find removal information at the bottom of this message.

Para información en español, clic aquí! »

Dates

The 2017 Los Angeles Religious Education Congress dates are:
• February 23, 2017 (Youth Day) &
• February 24-26, 2017

Location
Congress is held annually at the Anaheim Convention Center, located at 800 West Katella Ave. in Anaheim, Calif. (just south of Disneyland and Disney California Adventure).

See a Yahoo Map »

Registration
The key to registration is the Registration Guidebook, which contains all workshop and speaker descriptions, entertainment and liturgy options, and all events during Congress. If you attended RECongress 2016, you will automatically be mailed a Registration Guidebook. If you need a Guidebook, please order one here. (Guidebooks will be available in November.)
Order a Guidebook »

Registration Guidebook is now online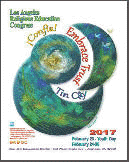 Our 2017 Registration Guidebook is available in 4 formats:

PDF: The Registration Guidebook is available online in the Adobe Portable Document Format (PDF). You will need the free Adobe Reader installed on your computer to view PDF documents.
iPaper: The Guidebook is also available to view as a book in the web format that requires NO software to be downloaded or installed.
Web Pages: View each workshop period (English and Spanish) as individual web pages.
Paper: Still need to get a paper version of the Guidebook in your hands? You can still order one.
Find the Guidebook online »
Youth Day Feature: Miriam Hidalgo


Miriam Hidalgo is Coordinator of Catechesis with Hispanics for the Office of Education, Evangelization & Catechesis for the Archdiocese of Hartford, Conn. For more than 15 years she has served in catechetical ministry and youth ministry at the parish and diocesan levels. A national speaker for Loyola Press, Hidalgo has presented at numerous diocesan and parish catechetical conferences throughout the country as keynote speaker and workshop presenter. She is currently President of the Federation for Catechesis with Hispanics from National Conference of Catechetical Leadership.
Thursday, February 23, 2016 - Session E
#GOALS: PUT MY #FAITH INTO ACTION FOR A #BETTERWORLD
Violence, racism, sickness and even climate change? The world just seems to get crazier and crazier, so we really need to step up! Jesus is calling on us to make some moves and take action. So what is your faith telling you to say and do in this crazy time? Let's put it all out there and discuss one of the biggest concerns affecting all of us today and how our faith is calling us to take action. Each one of us can make a huge difference. Are you up for the challenge? Come find out how you can make it your #goal to make this world a better place. What Are You Waiting For? – 'cause ain't nobody got time for that! The time is now to put your faith into action.
See the Youth Day Schedule »
Congress Featured Speaker: Cardinal Roger Mahony
Over the three days, Congress 2017 will offer 321 workshops presented by 194 speakers. Topics range from personal growth to music to spiritual topics — in English, Spanish and Vietnamese. Each Emailing we spotlight one of our speakers:

Cardinal Roger Mahony led the Los Angeles Archdiocese from 1985 until his retirement in 2011. Born in Hollywood, he was the first native Angeleno to be elevated to the position of Cardinal. Cardinal Mahony oversaw the design and building of the Cathedral of Our Lady of the Angels, which celebrated its 10th anniversary in 2012. Since his retirement, the Archbishop Emeritus has devoted himself exclusively to the cause of comprehensive immigration reform on behalf of our immigrant brothers and sisters.
Session 4-14, Saturday, February 24 -10:00-11:30 am
A NEW PRESIDENT: IN CONFLICT OR HARMONY WITH THE GOSPELS?
A new U.S. President and a new Congress mean changes in vision, mission and priorities for our country. What are the implications for us as disciples of Jesus? As Catholics? As leaders in the ministry and service of our parish communities? For the next four years, who will be the most needy in our communities? This workshop will explore some of those possibilities, and help us fashion a way forward that continues to be prophetic and faithful to our mission to serve others after the example of Jesus.
See our other Congress Speakers »
Liturgy Spotlight: Mass for Immigrants, Refugees & Exiles (English)
Saturday, February 25, 2017 • 5:15 PM
Developed from the Roman Missal's Mass for Refugees and Exiles, this liturgy considers the plight of our Christian brothers and sisters in the Middle East and all those who are fleeing violence and war. Immigrants are included as well, since for many of them, the circumstances motivating the need to migrate can also be the result of traumatic and harsh situations at home. Almost every country and ethnicity have people who have experienced one of these situations. Because this is such a prominent issue, there will be two liturgies on the same day– one in English, one in Spanish – to provide a fuller opportunity to gather and pray.

Bishop Robert McElroy, presider
Bishop McElroy was born in San Francisco and first served at St. Cecilia and then as secretary to San Francisco Archbishop John Quinn and later as vicar general of the Archdiocese. In 1996 he was made a monsignor and was appointed Pastor of St. Gregory Parish in San Mateo, where he served for more than 15 years. In 2010 he was appointed Auxiliary Bishop of San Francisco by Pope Benedict XVI and ordained by Archbishop George Niederauer. In 2015 he was installed as the sixth Bishop of San Diego.
See the Listing of Scheduled Liturgies »
Congress Spotlight: Young Adult Ministry at Congress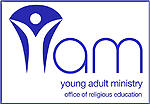 Saturday, February 25, 5:15 pm - midnight
LITURGY: Fr. David Dwyer, Director of Busted Halo Ministries based in New York, will celebrate the liturgy with music led by Craig Colson and Chris Estrella. Come and worship with other young adults from around the world at this celebration that highlights the gifts of young adults.

DANCE: After a full day of workshop, networking and celebrating liturgy, our DJs will mix the beats to keep the party going into the night. All young adults 18 to 39 are welcome. Picture ID is required for admission. Complimentary water stations are provided as well as a no-host bar. NO outside containers are permitted. The cost is $7 per person. per person.
See other Congress Spotlights »
A Look Back — RECongress 2007
FRIDAY LUNCHTIME ENTERTAINMENT
Arena – 11:45 am - 12:30 pm, March 2, 2007

MATT MAHER & NELLIE CRUZ
"Your Grace is Enough"
We will celebrate the joy that comes from knowing that we have a faithful
God of promise and hope. Come and spend your noontime with Matt Maher, one of the most popular and critically acclaimed Catholic artists in the country, along with gifted new artist Nellie Cruz, in singing some of the finest contemporary songs of faith used in worship today.
Hall B – Arena – 11:45 am - 12:30 pm, March 2, 2007


JACOB AND MATTHEW WITH CHRIS DE SILVA
"Jammin' with Jesus" – Psalm 150
Come and enjoy lunch with the awesome sounds of Jacob and Matthew with Chris de Silva. Their high-energy music will make you want to dance for the Lord. Let everything that has breath praise the Lord!
Find some photo highlights from previous Religious Education Congresses on our Flickr page.
Go to our Flickr Congress Albums »
Special Hotel Rates For Attendees


Some nearby hotels to the Anaheim Convention Center have contracted special rate offerings for RECongress attendees. To get the quoted rates, be sure to inform the hotel that you are attending the 2017 Religious Education Congress and ask for the REC or Religious Education Congress Block Group Rate. Note: Be sure to make your reservations directly with the listed hotel properties.
See the Hotel Listing here »
Discount Disney Resort Tickets


Religious Education Congress attendees can purchase specially priced Disneyland resort eTickets, including Twilight Convention tickets (after 4 pm), 1-day 1-park, multi-day and park hopper tickets. The eTickets are valid from Friday, February 18, 2017 to Tuesday, February 28, 2017. This offer is only available online and is not available at the Park. Order online at mydisneygroup.com/recongress2017.
Read about the Disney Ticket offer »
Just for Southern Californians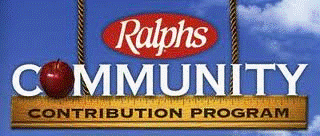 Ralphs Grocery Company, the Southern California supermarket chain, has a program to non-profit organizations with annual contributions. We invite you to register and/or re-register your Ralphs Rewards Card to benefit the RECongress. The current term began September 1 and runs through August 31, 2019. You may do that online or by calling (800) 443-4438. This is an annual program that must be renewed each year. Even if you registered as recently as June, July or August, you will need to register again in this new term.
See Instructions for the Ralphs Program»»
Our Web Site - RECongress.org
You can find all Congress information and updates online. Our RECongress Emailings feature some Congress Spotlights and we will be adding speaker and hotel information. Check our site for the latest updates and announcements.
RECongress Emailing
Be sure to sign-up for our twice-a-month Emailing about Congress updates and events. You may opt out from our Congress Emailing at any time from the "Manage Your Subscription" link below. Our Emailings for Congress 2017 are scheduled through March 2019.
© 2016 Los Angeles Religious Education Congress // Online at archive.recongress.org