RECongress 2017


RECongress Dates
February 23 (Youth Day) &
February 24-26, 2017


2017 Congress Theme
"Embrace Trust"
Go to RECongress site »

2017 Theme Reflections
You can find a reflection on the Congress 2017 theme online. And, new this year, we have also posted a reflection on the theme for Youth Day 2017.
Read the Reflections »




What is Congress?
On January 13-15, 1967, the first Southern California Confraternity Congress was held – a collaborative event of the Los Angeles Archdiocese with the dioceses of Monterey-Fresno and San Diego. The registration fee was $5 and had an attendance of more than 7,000 people, causing major problems with services and programming. See other Congress Milestones here.




Find us online:

Congress is just 5 months away
Plan to attend the 2017 Los Angeles Religious Education Congress. The key to registration is our Registration Guidebook, which is due out next month. The Guidebook contains all workshop and speaker descriptions, entertainment and liturgy options, and all events during Congress. If you attended RECongress 2016, you will automatically receive a book by mail. Online registration will also begin in October.

Do you own a business? Have you considered spotlighting it by placing an ad in the RECongress Registration Guidebook? Our Registration Guidebook is mailed out in October to over 25,000 people who have attended or are interested in Congress and viewed on our website by individuals locally, nationally and internationally. Whether you are a religious community, business, school or a ministry, this is a wonderful opportunity to introduce or enhance your outreach. For further information, contact Paulette Smith, Congress Event Coordinator at pasmith@la-archdiocese.org. But hurry, the deadline to reserve an ad is this week.

Pass along this emailing or our link — archive.recongress.org — to share with friends and encourage them to sign up for the Emailings to receive the latest information about RECongress. If you do not care to receive future updates, you can find removal information at the bottom of this message.


Para información en español, clic aquí! »

Dates

The 2017 Los Angeles Religious Education Congress dates are:
• February 23, 2017 (Youth Day) &
• February 24-26, 2017

Location
Congress is held annually at the Anaheim Convention Center, located at 800 West Katella Ave. in Anaheim, Calif. (just south of Disneyland and Disney California Adventure).

The Key to Congress


The key to registration for RECongress 2017 is the Registration Guidebook, which contains all workshop and speaker descriptions, entertainment and liturgy options, and all events during Congress. If you attended last year's RECongress, you will automatically be mailed a Registration Guidebook when they are available. If you have moved since last year, you may need to submit your new address. (Guidebooks and registration will be available in October.)
Order a Guidebook »

Youth Day 2016 Slideshow

Watch our latest video on highlights from Youth Day 2016, set to the song, "A Rightful Place," by Steve Angrisano performed with Sarah Hart and the Youth Day house band. Youth Day takes place at the Anaheim (Calif.) Convention Center on February 23, 2017. Find more info online archive.recongress.org/YD
And watch all the Arena workshops and liturgies from Youth Day on our RECongress Channel on YouTube.
Watch our Youth Day Channel »
Youth Day Featured Speaker: Bro. Mickey McGrath


Bro. Michael O'Neill McGrath, an Oblate of St. Francis de Sales, is an artist, author, speaker and keynote presenter who currently lives and works in Camden, N.J. He is illustrator and author of 13 books; his latest is entitled "Dear World: Art Reflections on Laudato Sí." In addition, Bro. McGrath paints commissions for churches and schools throughout the United States. He is also a popular retreat leader and presenter in a variety of venues on the national Catholic circuit.
Art: Saints, Cultural Diversity, Healing and Forgiveness
Using his own paintings and stories, Bro. Mickey McGrath will share multicultural images of Jesus, Mary and the saints, followed by a period of creative prayerful silence and coloring. This is a perfect time to simply relax and be yourself, and in the process gain a whole new perspective on the many beautiful faces of God in our multi-cultured world and church. As St. Francis de Sales used to say: "Heaven is peopled with people from earth." Jesus will reveal himself in a way that looks like you!
Go to the Youth Day page »
Congress Featured Speaker: Dr. Richard Gaillardetz
Over the three days for adults, Congress 2017 will offer over 300 workshops presented by more than 200 speakers. Topics range from personal growth to music to spiritual topics – in English, Spanish and Vietnamese. Each Emailing we spotlight one of our speakers:

Dr. Richard Gaillardetz
Dr. Richard Gaillardetz is the Joseph Professor of Catholic Systematic Theology at Boston College and currently Chair of the Theology Department. He has authored or edited over 100 pastoral and academic articles and 13 books; his major books include "An Unfinished Council: Vatican II, Pope Francis, and the Renewal of Catholicism" and "Go Into the Streets! The Welcoming Church of Pope Francis" (co-edited with Thomas Rausch, SJ). Dr. Gaillardetz, a popular speaker, also served as President (2013-14) of the Catholic Theological Society of America.
Wrestling with the Tradition – Why Belonging to a Community of Faith Still Matters
In the midst of scandal and controversy, many people today, especially young adults, are finding it difficult to see the point of belonging to the church. For them, one can still pursue an authentically moral and spiritual existence without belonging to a church suffering a major credibility crisis. In this workshop, Dr. Richard Gaillardetz will argue why belonging to a community of faith matters more than ever in our contemporary world.

Pope Francis and the Emergence of a Truly Pastoral Magisterium
With the pontificate of Pope Francis, we are witnessing an important new stage in the development of a postmodern papacy. Fifty years later, Pope Francis is realizing Pope St. John XXIII's vision of a truly pastoral magisterium.
See some of our Congress Speakers »
Discount Disney Resort Tickets


Religious Education Congress attendees can purchase specially priced Disneyland resort eTickets, including Twilight Convention tickets (after 4 pm), 1-day 1-park, multi-day and park hopper tickets. Tickets are for pre-arrival purchase only. This offer is only available online and is not available at the Park. Order online at mydisneygroup.com/recongress2017

Note: These eTickets are valid from Friday, February 17, 2017 to Tuesday, February 28, 2017.
Read about the Disney Ticket offer »
Congress Spotlight: Hall A Performance Stage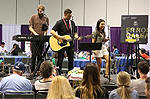 Friday through Sunday – Convention Hall A, southeast area
A newer addition to Congress is the Performance Stage located in the southeast area of Hall A. The stage showcases 20-minute sets of live music by several of the performing artists appearing at Congress who choose to schedule time at this new venue. Be sure to take a break from exhibitors during lunchtime, or throughout the day, in this lounge area filled with tables.
See Other Highlights of Congress »
Just for Southern Californians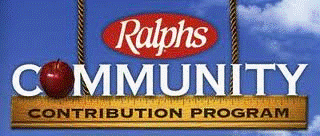 Ralphs Grocery Company, the Southern California supermarket chain, has a program to support schools, churches and other non-profit organizations with annual contributions. The Los Angeles Religious Education Congress is a member of Ralphs Community Contributions Program. Simply by using your Ralphs Rewards Card a portion of eligible purchases are contributed to the RECongress. This is an annual program that must be renewed each year. The current term begins today, September 1, 2016, and runs through August 31, 2017.

We invite you to sign up or re-register beginning today for the new term. You may do that online or or by calling (800) 443-4438. Even if you registered as recently as June, July or August, you will need to register again in this new term.
Find Instructions for the Ralphs Program»
A Look Back — RECongress 2007


YOUTH DAY 2007
Thursday, March 1, 2007
I - LIVING WITH PASSION, LIVING WITH COMMITMENT, BEING WHO YOU ARE CALLED TO BE!
Come see how Tony Melendez and the Toe Jam Band share their music and passion for life. Tony will present how he has been able to transform adversity into hope, passion and strength! Experience the energy of his band and how they are also tied to the kind of Love that sends us soaring and celebrating the gift of life through music. (Afternoon Arena session only.)
TONY MELENDEZ
Tony Melendez was born in Nicaragua with no arms and a clubbed foot due to the doctor-prescribed drug Thalidomide his mother took while pregnant. He had to learn to do almost everything with his feet and taught himself how to play the guitar. In 1987 he played for Pope John Paul II on his Los Angeles visit. Now, 19 years later, Melendez has recorded five albums, has made numerous TV appearances and has traveled to all 50 states and 31 countries sharing his story.



2007 SATURDAY KEYNOTE
Saturday, March 3, 2007
REV. BRYAN N. MASSINGALE, STD
"At Table with Jesus: The Welcome and the Challenge of the Light"
Sitting at table with Jesus is about allowing his Light to pierce our hearts and minds, enlightening the shadows of our lives and transforming our discipleship. To be a disciple of Jesus is to share his Light with a world sometimes unwilling to stand in the Light. Together, let us consider what it might mean for us to respond more deeply to the Christian call of Jesus. We will look at the challenges of becoming beacons of hope in a world where hope is often scarce.
Find some photo highlights from Congress 2007 – and other years – on our Flickr page.
Go to our Flickr Congress Albums »
Our Web Site - RECongress.org
You can find all Congress information and updates online. Our RECongress Emailings feature some Congress Spotlights and we will be adding speaker and hotel information. Check our site for the latest updates and announcements.
RECongress Emailing
Be sure to sign-up for our twice-a-month Emailing about Congress updates and events. You may opt out from our Congress Emailing at any time from the "Manage Your Subscription" link below. Our Emailings for Congress 2017 are scheduled through March 2019.
© 2016 Los Angeles Religious Education Congress // Online at archive.recongress.org