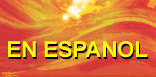 RECongress 2014
March 13 (Youth Day) & March 14-16, 2014
2014 Theme
"Hope: A World Afire" / "Esperanza que Enciende al Mundo"
Youth Day Theme
"Never Alone, Forever Accepted"
• Dates
• Emailing

Online at archive.recongress.org


Email us at
congress
@la-archdiocese.org

Office of Religious Education - Archdiocese of Los Angeles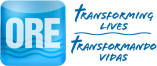 Friend us, find us, watch us, share us...



RECongress Registration is underway
Registration Guidebooks for the 2014 Los Angeles Religious Education Congress have been mailed. If you haven't received yours, you can find all speaker and workshop information on our web site. If you'd still like a paper copy, you may order one online at archive.recongress.org/order.asp Online registration will begin later this month, but you can register for Youth Day and Congress by mail now!

Watch our just-released video about last year's Congress set to the 2013 Theme Song "Enter the Mystery" by Curtis Stephan. See it here.

Are you receiving this Congress Emailng in your inbox? We have 29,652 who have asked to be on the list. Pass along this emailing or our link — archive.recongress.org — to receive the latest information about Congress 2014 and encourage your friends to sign up for our Congress Emailing for updates. If you do not care to receive future updates, you can find removal information at the bottom of this message.

¡Para información en español, clic aquí!




WHAT IS CONGRESS?
The Religious Education Congress, sponsored by the Archdiocese of Los Angeles Office of Religious Education, is the nation's largest annual gathering of Roman Catholics! Our last RECongress, held in March, brought together nearly 40,000 people during the four-day weekend! We had registrants from across the country and as far away as Ireland and Australia.

DATES
The 2014 Los Angeles Religious Education Congress dates are:
• March 13, 2014 (Youth Day)
•
March 14-16, 2014
Location
Congress is held annually at the Anaheim Convention Center, located at 800 West Katella Ave. in Anaheim, Calif. (just south of Disneyland and Disney California Adventure). See a Yahoo Map
Fees
The registration fee for Youth Day 2014, March 13 is $30 per person. The adult days have a separate registration and fee, which is $70 per person. Fees increase after the late registration date (postmarked after January 22, 2014). There is a $30 processing fee for refunds. There are NO REFUNDS AFTER JANUARY 22, 2014.
Registration
The key to registration is the Registration Guidebook, which contains all workshop and speaker descriptions, entertainment and liturgy options, and all events during Congress. You can pre-plan all your sessions online. If you need a Guidebook, please order one here.
Order a Registration Guidebook
PARISH/SCHOOL VIDEOS FOR YOUTH DAY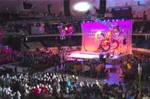 We want your group to make a video that could be used at our Youth Day 2014 Rally event! Any Youth Ministry, Confirmation Program, or Campus Ministry team can submit a 7-10 second video that demonstrates the Youth Day theme, "Never Alone – Forever Accepted." All entries will be considered and possibly used for the Rally at Youth Day. Just submit your short video to LAYouthDay14NAFA@gmail.com. The deadline for video submissions is Sunday, December 15. We would love to have a wide variety of parishes and schools represented by these videos. Share your creativity and help your group be part of our great day!

YOUTH DAY VOLUNTEERS


Youth Volunteers: Emcees
Students attending Youth Day are invited to be MCs for Youth Day 2014. These youth will introduce our speakers and MC other parts of our day. Youth must be registered for Youth Day to attend the training, which will be held on January 11, 2014. For more information, Download the form and return it by Friday, January 3, 2014.
Youth Volunteers: Choir/Instrumentalists
High school youth (grades 9-12) who have musical experience are invited to serve in the music ministry for the Youth Day liturgy by joining the Youth Day Choir or Band. Participants must also register for Youth Day through their parish or school. For information, please Download the form and return it by Wednesday, January 8, 2014.

Adult Volunteers for Youth Day 2014
If you know any adults that are interested in being part of Youth Day who are NOT chaperone young people, please let them know about being a volunteer to help with crowd control, room directing, bus unloading, and so much more. For further information, Download the form and return it by Friday, February 14, 2014.

Group Volunteers
Is your parish or school ministry group interested in leading some interactive activities/entertainment at Youth Day? We are looking for people to entertain those waiting in line for the Arena, for both the morning and afternoon sessions. It would be beneficial if the young people in the group have attended our diocesan leadership programs (Christian Leadership Institute or Signed, Anointed to Witness), but is not a requirement. There would be some meetings required for the coordinator prior to Youth Day. For more more details, please contact Christina Lamas at clamas@la-archdiocese.org.
THE YOUTH DAY APP


Download the Youth Day app for iPhone and iPod Touch now at AppStore.com/YouthDay2014. It will automatically update as new versions are released. With this app you can stay up-to-date with all Youth Day speakers, musicians and performers by following them on Twitter, viewing their websites and even finding them on Facebook.

Youth Day is much more than just a one-day experience and this app will allow you to keep with you what each speaker and musician says long after the day is over, and check out their websites and find out how to put everything they said into action. Find more information on our web site.
YOUTH DAY SPEAKER FEATURE: ANTHONY PRESTON


Anthony Preston is an actor, musician, motivational speaker, and creator and Executive Producer of ELEV8, a teen integrity program based in Southern California. Preston has been a representative for hundreds of schools and institutions since 2001 and has worked with a host of secondary education programs and organizations, including The Right to Life League, Upward Bound and Rachel's Challenge. His presentations call teens to embrace a holistic lifestyle, free of bullying, drugs and promiscuous sex.

YOUTH DAY
Thursday, March 13, 2014
Session S: Get Lifted


Today's role models and TV shows encourage debauchery and other risky behaviors. Most people are looking for someone to look up to and trust, but there are few options. Well, look no further. The ELEV8 team, a group of young artists, writers, actors, dancers, entrepreneurs and speakers, is about to show you that you, yes you, have everything you need to be successful and risk free in a compromising world. Get ready to laugh and learn as the ELEV8 team takes you on a realistic journey of today's challenges of bullying, drugs and promiscuous sex. Learn the tools you need to get out of the sociological and media-driven trench, maintain your individuality, and "Get Lifted"!

SPEAKER FEATURE: MOST REV. GERALD KICANAS


Bishop Gerald F. Kicanas ordained a priest for the Chicago Archdiocese, served in the seminary system there for over 25 years. In 1995, he was ordained as Auxiliary Bishop of Chicago. Six years later, he was appointed Coadjutor Bishop of Tucson, Ariz., and in 2003 was installed as Bishop. Bishop Kicanas is Chair of the Board of Directors for Catholic Relief Services and serves on various committees and other boards of the U.S. Conference of Catholic Bishops. He has presented at conferences across the country.
Friday, March 14, 2014
10:00 - 11:30 am — Session 1-12
"Forming Students with a Global Catholic Perspective"
Catholic Relief Services, an agency of the U.S. Conference of Catholic Bishops, brings Catholic social teaching into action in over 100 countries around the world. This workshop will provide suggestions and examples of how to bring the global mission of the Church into the awareness of catechists, teachers and the people they serve. Participants can share best practices and explore some of the challenges they face in forming others in the principles of Catholic social teaching.
Friday, March 14, 2014
1:00 - 2:30 pm — Session 2-13
"Immigration: A Moral, Ethical Issue"

For many years, the United States has been struggling to fix a broken system by passing comprehensive immigration policy reform. This workshop will explore why this is a moral, ethical issue and how we can move forward in securing our border as well as providing migrants economic opportunities for a decent way of life.

See the Congress 2014 Speakers Page

REGISTRATION: HOW TO FIND SPEAKERS
Want to see who's speaking at RECongress 2014? Trying to find a session in a particular topic? You can the Congress Speakers and their sessions in number of ways:

By Speaker: You can find an alphabetical listing of all the Congress speakers on our Congress Speakers page.
By Topic: You can find a complete listing of workshops by topic that can be sorted by Speaker Name, Topic, Session, Workshop Title or Language on our Topics page.
By Category: Find a workshop based on the way that speakers have categorized -- from Adult Faith Formation to Youth Ministry. Download the Categories page.
Arena/Hall B: Find the sessions which will be held in the Arena or Hall B. This could help you to plan your day and if you need to minimize the distance you would have to walk. See the Arena/Hall B Sessions.
See the 2014 Congress Registration Guidebook
VOLUNTEER AT CONGRESS
Are you a trained Extraordinary Minister of Holy Communion? We invite you to consider helping at the Congress Liturgies. Our Arena Liturgies require a great many Eucharistic Ministers. Sign up to be a floor Minister of the Cup for any one, two, or all three Arena liturgies at the Religious Education Congress. Floor Ministers of Holy Communion are Ministers of the Cup on the "floor" of the Arena. A separate training during the Religious Education Congress will be given that Friday at 12 noon to any Extraordinary Ministers of Holy Communion in the upper Terrace and Loge levels of the Arena. You must attend one of five mandatory trainings to serve as a FLOOR Extraordinary Minister of Holy Communion. For dates and contact information and other volunteer opportunities, please see our Volunteers page.
RECONGRESS ON YOUTUBE

Watch the video compilation of last year's Congress set to the 2013 Theme Song "Enter the Mystery" by Curtis Stephan. You can find other videos on our RECongress channel on Youtube. We have interviews and hours and hours of workshops and liturgies from past Religious Education Congresses. And find a listing of videos and photos from and about Congress on our Reviews page.
Go to the Congress Reviews page
HOTELS


Don't forget to make your travel arrangements now for the 2014 Los Angeles Religious Education Congress. We have secured special rates for Congress attendees at a number of hotels with pricing to meet everyone's needs. Make sure when making your reservations you mention the Religious Education Congress so that you receive our special rate.

See the RECongress Hotels Page

Congress attendees are able to pre-order specially priced Disneyland Resort Tickets. Find specials on tickets to Disneyland and Disney California Adventure, with special pricing on evening passes and on single- and multi-day passes for both Disneyland Resort parks. This offer is only available online, beginning Tuesday, January 7, 2014, at www.disneyconventionear.com/ZMRC14A. Tickets are valid March 7-18, 2014. See information and notes on our Updates page.
See other RECongress 2014 Updates
JUST FOR SOUTHERN CALIFORNIANS


Ralphs Grocery Company, a major supermarket chain in the Southern California area, supports schools, churches and other non-profit organizations with annual contributions. The Los Angeles Religious Education Congress is a member of Ralphs Community Contributions Program. Simply by using your Ralphs rewards Card a portion of eligible purchases are contributed to the RECongress. This is an annual program that must be renewed each year. The current term runs from September 1, 2013 through August 31, 2014!
If you were part of the program last year, we thank you, but everyone needs to re-enroll each year. We encourage all Ralphs shoppers to sign up for the free Ralphs rewards Card and register their card with the Community Contributions Program. It's easy! Every time you shop for groceries and scan your card at Ralphs, RECongress will automatically earn up to 5% of all eligible purchases per enrolled card. Sign up now! It's never been easier to contribute to the RECongress.
Organization Name: Archdiocese of Los Angeles - Religious Education
Organization Number: 90658
Find step-by-step instructions and information online.

See the RECongress Ralphs page
RECONGRESS.ORG
You can find all Congress information and updates online. We have posted all the speakers and workshops and are updating hotel information. Check our site for updates and announcements.
EMAILING
Be sure to sign-up for this twice-a-month Emailing about Congress updates and events. You may opt out from the Congress Emailing at any time from the link below. Our Emailings for Congress 2014 are scheduled only through April 2014.