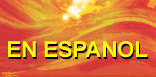 RECongress 2014
March 13 (Youth Day) & March 14-16, 2014
2014 Theme
"Hope: A World Afire" / "Esperanza que Enciende al Mundo"
Youth Day Theme
"Never Alone, Forever Accepted"
• Dates
• Emailing

Online at archive.recongress.org


Email us at
congress
@la-archdiocese.org

Office of Religious Education - Archdiocese of Los Angeles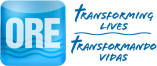 Friend us, find us, watch us, share us...




It's March, and the Los Angeles Religious Education Congress is here — well, only 10 days away! Be sure you are ready to attend, with the Youth Day app and a preview of the Program Book (the one you receive at Congress).

If you or a friend hasn't registered for Congress by now, you still can — but you won't receive tickets by mail. After March 1 all registrations (with a valid email) will receive a barcode by email. Take that barcode to Congress and scan it to receive your tickets on site. And new this year: If you register on site at Congress, you can choose your workshops and pick who you'd like to see. (Formerly you would only receive Arena or Hall B tickets on site).

IMPORTANT DATES
Jan. 22 - Registration Fees increased
Jan. 22 - Last day for refunds
Feb. 5 - Tickets mailed (for registrations processed by Jan 29)
Feb. 21 - Tickets mailed (for registrations processed by Feb 18)
Feb. 27 - Tickets mailed (for registrations processed by Feb 25)
Mar. 1 - After this date, all remaining tickets will be emailed with a barcode to be printed on site in Anaheim.

You are receiving this RECongress Emailing from your interest or your registration for Congress. Pass along this emailing or our link — archive.recongress.orgg — to receive the latest information about Congress 2014 and encourage your friends to sign up for our Congress Emailing for updates. If you do not care to receive future updates, you can find removal information at the bottom of this message.

¡Para información en español, clic aquí!




CONGRESS REGISTRATION STATISTICS
We are now at capacity (15,000) for Youth Day and approaching 20,000 registered for Congress. You can find statistics about registrations — foreign registrations and registrations by city and state — on our stats page ... including the top 10 most popular states by registration: California (18,532), Nevada (364), Arizona (331), Hawaii (237), Washington state (236), Texas (166), Illinois (139), Oregon (132), Utah (118), and Colorado (57).
See our Congress Statistics page

DATES
The 2014 Los Angeles Religious Education Congress dates are:
• March 13, 2014 (Youth Day)
•
March 14-16, 2014
Location
Congress is held annually at the Anaheim Convention Center, located at 800 West Katella Ave. in Anaheim, Calif. (just south of Disneyland and Disney California Adventure). See a Yahoo Map
Fees
The registration fee for Congress is $80 per person ($70 by January 22). Youth Day has now closed. Note: There are NO REFUNDS AFTER JANUARY 22, 2014.
Registration
Not registered yet? You can pre-register for Congress online by credit care or you can register at Congress on site (by cash, check or credit card). And be sure to provide your email address when registering. EVERYONE who has provided a working email will receive confirmation of registration along with your ticket assignments. Want to switch a session? Want to change a workshop to attend with a friend? No problem. Go online and make your changes. Changes can be made up until the time tickets are printed.
CONGRESS "SWAG"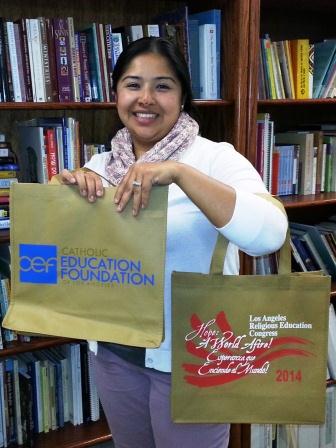 RECongress Administrative Assistant Joanna Aguilar is showing off the gift bags that Congress attendees will receive this year. The bags are sponsored by the Catholic Education Foundation of the Archdiocese of Los Angeles. We also thank Liturgical Press for providing the Congress lanyards, and the U.S. Conference of Catholic Bishops (USCCB) for sponsoring the two portable device charging stations at Congress. We are also grateful to Loyola Press for sponsoring the Stations of the Cross this year in Sacred Space.
See the Congress 2014 Updates page
PROGRAM BOOK SNEAK PEEK (links fixed)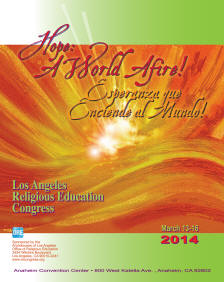 Be ready for Congress: Now you can see the online version of the Program Book that people receive when they arrive at Congress 2014. Get a little extra time to plan out your weekend by downloading the Program Book. Available in PDF and iPaper formats.
WHAT YOU'LL FIND (and some you can find online):
Locations of all workshop
Spotlight on events at Congress
Exhibitor listing and Exhibitor Categories listing
Audio Recording Form
Tech Center schedule
Restaurant guide and contact information
SPEAKER UPDATE
Msgr. Robert Vitillo is unable to attend Congress 2014. His workshops:
Session 1-22: "HIV/AIDS: A Continuing Challenge to the Church and the World" (*) will be presented by Fr. Chris Ponnet.
Session 6-22: "HIV Prevention Based on the Dignity of the Human Person: Effective and Faithful Responses" (*) will be presented by Elizabeth Crabb Breen, PhD.
YOUTH DAY:
Session "K"- Dealing With Stress – Jesse Manibusan will replace Judy McDonald

CONGRESS:
Session 1-02: "The New Evangelization" (*) – Fr. David Loftus will replace Fr. Pat Brennan.
Session 1-54: "La luz de la teología feminista en la historia" (*) – Olivia Cornejo will replace Sr. Teresa Forcades.
Session 3-05: "Cry Out with Joy: Celebrating the Liturgy of the Word in Song" – Lori True will not be co-presenting with David Haas.
Session 3-09: "Do You See What I See? A Catechist's Perspective" (*) – Nancy Bird will replace Saundra Kennedy.
Session 5-06: "Communio (*) – Bill Huebsch will replace Fr. Pat Brennan.
Session 5-53: "¿Actúa Dios en el mundo? El factor providencia" (*) – Lupita Vital Cruz will replace Sr. Teresa Forcades.
Session 7-14: "Motivator, Model, Minister…Catechist, Who Do You Say You Are?" (*) – Joe Paprocki will replace Saundra Kennedy.
YOUTH DAY 2014 APP

Download the Youth Day app for iPhone and iPod Touch at AppStore.com/YouthDay2014! It will automatically update itself every year when new versions are released. With this app you can stay up-to-date with all Youth Day speakers, musicians and performers by following them on Twitter, viewing their websites and even finding them on Facebook.
YOUTH DAY IS SOCIAL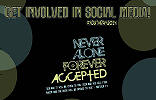 We invite you to connect with us on Social Media. You can post, tweet, share, like and/or create videos. We look forward to connecting with you online! Click here to find out how.
Facebook:: LAYouthDay
Twitter: @LAYouth Day
Vine: #YouthDay2014
Instagram: #YouthDay2014
YOUTH DAY T-SHIRTS


Official Youth Day T-shirts will be on sale at the Seraph7 booth in the main lobby of the Convention Center Arena. T-shirts: $15
Sweatshirts: $30 (in limited quantities)
Adult sizes: S, M, L, XL, 2XL, 3XL
Order at www.seraph7.com or seraph7clothing@gmail.com
YOUTH DAY "TICKETS"
Remember: There are no tickets for Youth Day. Your name badge says it all — It indicates which track you are in (YELLOW for Track 1, and PINK for Track 2), along with which Convention workshop you received and its speaker and location. NOTE: Youth Day closed February 26. There is NO Youth Day registration on site on that day.
CONGRESS HAS GONE MOBILE!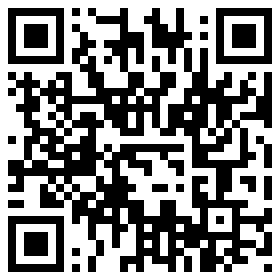 We're excited to offer a mobile event guide to attendees featuring speaker information, session schedules and much more! Best of all, it is accessible from all devices with an Internet browser — smartphones, tablets and desktops. Note: Your personal schedule is stored locally on your personal app and is not connected to the registration system. Access the RECongress app through the QR Code or directly at eventguide.mylibralounge.com/RECongress
See the Congress 2014 Updates page

CONGRESS TICKETS
"Where are my tickets?" is the most asked question we receive. Let us know if you don't receive your tickets in the mail. We will check our returned mail (every year there are returns — wrong address, wrong ZIP Code, etc.). If we don't have them we can email you a barcode to print tickets at Congress. Ticket Pick-Up is available on site at the Convention Center at the Registration Booth located in the Prefunction Lobby. Hours will be on Thursday, March 13 from 5:30 p.m. to 8:30 p.m. and on Friday beginning at 7:00 am, Saturday beginning at 7:30 am, and Sunday beginning at 8:00 am.

See the Congress 2014 Updates page


Friday, March 14, 2014
5:15 pm — Convention Arena
Msgr. Ray East, presider

The Archdiocese of Los Angeles is a mosaic of cultures, ethnicities and nationalities, in essence a true "Universal Church." God has blessed us with this mosaic and has given us the grace to make this an asset, when it could be a liability, to live and worship peacefully with one another in our eclectic urban setting. Friday's Urban Fusion Liturgy celebrates God's grace and gives thanks for this great gift of love for one another and our varied backgrounds and experiences. With this in mind, we invite the assembly to come dressed in cultural attire, whatever that may be. Our diversity is the fabric of our community.
Msgr. Raymond G. East is a priest of the Archdiocese of Washington, D.C., where he is Pastor of St. Teresa of Avila Church. He formerly served as Director of the Office of Black Catholics and Vicar for Evangelization in the Washington Archdiocese.
See the other Congress Liturgies
CONGRESS CHOIR INVITATION

It takes t
he combined talents of nearly 350 musicians and artists to comprise the group that will provide the music for the final liturgies on Sunday, March 16. Last year's choir of 250 included members from eight dioceses. We extend an invitation to those who are interested in singing at the Closing Liturgies (Sunday at 8:00 am and at 3:30 pm). Volunteer musicians are required to attend two scheduled rehearsals offered in different regions of the Los Angeles Archdiocese prior to Congress. Additional rehearsals are planned for the Inland Empire, San Diego, Northern California areas as well as Reno, Nev., and Phoenix, Ariz.
Read the Director's Choir Invitation
FREE SOUVENIR ePOSTCARDS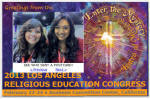 Along with our Congress-logoed souvenir pens, pins and magnets, you can also claim a free souvenir ePostcard. Take a picture at Congress and email it home and/or to your friends. The ePostcards are only available on Sunday and only at the Technology Center, located at the center of Hall A under the "Computer Demonstration" banner and adjacent to the Office of Religious Education's booth.

Wednesday, March 12, 2014
is the last day Religious Education Congress attendees can purchase specially priced Disneyland resort tickets. You can buy Twilight (after 4 pm) Convention tickets, 1-day tickets and multi-day park hoppers. This online offer is only available at www.disneyconventionear.com/ZMRC14A. Tickets are only valid Friday, March 7 through Tuesday, March 18, 2014.
JUST FOR SOUTHERN CALIFORNIANS


Ralphs Grocery Company, a major supermarket chain in the Southern California area, supports schools, churches and other non-profit organizations with annual contributions. The Los Angeles Religious Education Congress is a member of Ralphs Community Contributions Program. Simply by using your Ralphs rewards Card a portion of eligible purchases are contributed to the RECongress. This is an annual program that must be renewed each year. The current term runs from September 1, 2013 through August 31, 2014!
Organization Name: Archdiocese of Los Angeles - Religious Education
Organization Number: 90658
Find step-by-step instructions and information online. if you were part of the program last year, we thank you, but everyone needs to re-enroll each year. we encourage all ralphs shoppers to sign up for the free ralphs rewards card and register their card with the community contributions program. it's easy! every time you shop for groceries and scan your card at ralphs, recongress will automatically earn up to 5% of all eligible purchases per enrolled card. sign up now! it's never been easier to contribute to the recongress.

See the RECongress Ralphs page
RECONGRESS.ORG
You can find all Congress information and updates online. We have posted all the speakers and workshops, along with ways to find workshops by topic. Check our site for updates and announcements.
EMAILING
Be sure to sign-up for this twice-a-month Emailing about Congress updates and events. You may opt out from the Congress Emailing at any time from the link below. Our Emailings for Congress 2014 are scheduled only through April 2014.