Congress 2013
Feb. 21 (Youth Day) & Feb. 22-24, 2013

• Emailing


YD 2012 Theme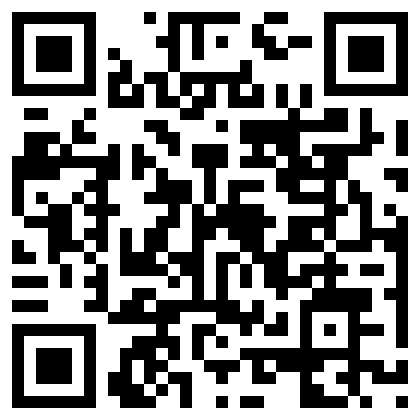 Online at archive.recongress.org


Email us at
congress
@la-archdiocese.org
Office of Religious Education - Archdiocese of Los Angeles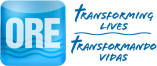 Friend us, find us, watch us...
Our 2012 Religious Education Congress drew nearly 40,000 in attendance,
and Los Angeles Archbishop Jose Gomez said he was very happy to be celebrating Masses during the weekend. You can still relive some of these Arena Congress events online. On our Congress site you'll find videos from Congress/LIVE, photos from the weekend, links to recorded workshops, the transcript from the Archbishop's online chat session along with much more... And be sure to take our online Congress survey!

---

April is our last scheduled month for our Congress Emailings. We'll be back with Congress 2013 information in September. Pass along this emailing or our link — archive.recongress.org — to share with friends and encourage them to sign up for our Congress Emailings in the future. If you do not care to receive future updates, you can find removal information at the bottom of this message.

¡Para información en español, clic aquí
MARK YOUR CALENDAR
Dates for
2013 Los Angeles Religious Education Congress
are:
• February 21, 2013 (Youth Day)
• February 22-24, 2013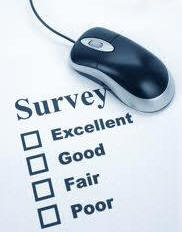 SURVEY REMINDER
It's not too late! If you haven't already taken the online survey, we would like to hear from you. Even if you already submitted the form from your Program Book at Congress, please take a few minutes to complete our online evaluation at archive.recongress.org/survey.

Our online form saves us the hours required to enter all the information manually so we can achieve our totals more quickly. (For those having trouble with the Congress Survey: Our survey platform is built using the latest technology to facilitate a better experience. If you are having trouble seeing the page, please make sure you have your browser's latest version. The survey works with Chrome, Firefox, Safari, and Internet Explorer (version 9).

RECONGRESS THEME SONGS
Bring the enthusiasm and spirit of RECongress back to your home parish with Unidos!, the latest album by Santiago Fernandez and Jesse Manibusan featuring the RECongress 2012 theme song, "Voice Infusing Life/La Voz Que Infunde Vida." This bilingual-contemporary CD is sure to inspire your community in faith. Order today at www.ocp.org/30107210
---

YOUTH DAY 2012 THEME SONG
And be sure to download your own copy of the 2012 Youth Day Theme Song, "Called Out" by Jesse Manibusan and Cooper Ray, published by spiritandsong.com. Use the QR code in this Emailing or the link spiritandsong.com/youth_day_2012 for the download.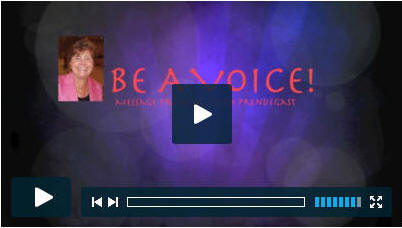 CHALLENGE ACCEPTED
The Los Angeles Religious Education Congress is pleased to announce that Lynn Colquhoun of Saskatchewan, Canada is the winner of our "Accept the Challenge" competition and will receive:
— 2 complimentary 2013 Congress Registrations
— a 3-night complimentary Congress hotel stay (Thursday-Saturday, February 21-23, 2013)
— Congress 2013 complimentary dinner valued at $100
— an official behind-the-scenes tour at Congress 2013
YOUTH DAY 2012


You can still download the "Youth Day 2012" app here! Stay up-to-date with speakers, musicians and performers from Youth Day 2012. And follow @YouthDay2012 on Twitter for more info.
TECH CENTER IN HALL A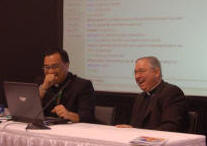 Archbishop Gomez Online Chat
Events at the Tech Center began on Friday morning when Los Angeles Archbishop José Gomez conducted his annual live online chat session with students from St. Dorothy Elementary School in Glendora. You can read the transcript of the chat at archive.recongress.org/chat2012s.htm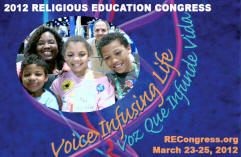 Congress Souvenir ePostcards
The Tech Center treated all on Sunday by offering free souvenir ePostcards. We had close to 200 photos taken this year. You can see those who took a photo at archive.recongress.org/2012/postcard.htm
RECONGRESS.ORG/LIVE
Did you miss any of our live-from-Congress webcast? Over the four-day weekend, we streamed nearly 40 hours to 873 cities in 41 countries. You can still watch most of the Arena events from Congress, beginning Thursday with Youth Day and running all the way through Sunday. Find videos and comment on them on our RECongress channel on YouTube.

Remember: In addition to Friday's Opening Event, Saturday's Keynote, and the Sunday addresses, many of the Congress workshops were recorded by CSC Digital Media. Audio CDs (and soon, downloads will be available!) are available online. If you didn't get a chance to order any recordings during Congress, you can still order them. Also, from that page you can order Audio CDs and cassette tapes from past years as well.
Go to the Congress Recordings page
Though the days of Congress 2012 have passed, Congress lives on! Relive some of the Congress "magic" as we continue to post photos online. And keep checking back to see if "you're in the picture!" as new photos are posted.

Go to the RECongress photo page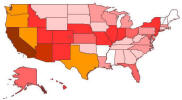 CONGRESS REGISTRATION STATS
This year for Congress 2012, we had registrants representing every state in the nation — except four: Delaware, Maine, New Hampshire and West Virginia. On our Congress statistics page you can find details on the number of registrations by state and country, as well as the top cities in California. Click on the cities link to see how many people came to Congress from YOUR city!

TOP FOUR STATES
California - 18,137 registrants
Arizona - 348
Nevada - 232
Hawaii - 202
TOP FOUR CITIES (all California)
LOS ANGELES - 2,137
SAN DIEGO - 661
LONG BEACH - 376
SAN JOSE - 322
See our Congress 2012 Statistics page


CONGRESS REMINDERS
Lost and Found - link
Feel like you left something at Congress ... literally?! Every year after our Religious Education Congress event there are a great many unclaimed items that end up in our Lost and Found. We have several pairs of eye glasses, note books, keys, travel mugs and much more! Please contact us and let us know what you are missing, and we'll see if it's among our Lost and Found items.

Ralphs Rewards Program - link
Southern California residents: Don't forget to sign up at your Ralphs store for the free Ralphs rewards Card and register the card with the Community Contributions Program. It's easy! Every time you shop for groceries and scan your card at Ralphs, RECongress will automatically earn up to 5% of all eligible purchases per enrolled card. It's never been easier to contribute to the RECongress.

RECONGRESS.ORG
You can find all the latest Congress information and updates online. Check our site for the latest updates and announcements.

EMAILING
Our Emailings about Congress 2012 end this month. Be sure to sign-up for our Congress Emailing List to receive updates about Congress 2013. If you missed any, you can find all of them online at archive.recongress.org/Emailing. You may opt out from this Emailing at any time from the link below.