Pass along this emailing or our link --
archive.recongress.org
-- to share with friends and encourage them to sign up for our Congress Emailing for updates. If you do not care to receive future updates, you can find removal information at the bottom of this message.
DATES
The 2009 Los Angeles Religious Education Congress dates are:
• February 26, 2009 (Youth Day)
• February 27 - March 1, 2009 (Congress days)

LOCATION
Congress is held at the Anaheim Convention Center, located at 800 West Katella Ave. in Anaheim, Calif. (just across from Disneyland and Disney's California Adventure).
FEE
The registration fee for Congress 2009 is $70 ($60 by January 5, 2009 deadline.)
The Youth Day registration fee is $25 per person ($20 per person by January 5, 2009).
TICKETS
A reminder that Youth Day and Congress tickets will be mailed out beginning next week (in order of registration number).
Still need to register for Congress?
This is the LAST week to register for Youth Day. Youth Day has a separate registration and payment from the adult Congress days. Registration for Youth Day is $25 per person.
You can find information, download forms and read about the Youth Day theme at
archive.recongress.org/YD
. NOTE: Youth Day registration closes February 1, 2009.
Notable Dates for Congress 2009:
February 1 - Youth Day closes to new registrations
February 10 - Volunteer meeting
February 16 - Last day to mail out-of-state tickets
February 17 - Last day to mail Youth Day tickets
February 19 - Online registration ends
February 20 - Last day to mail tickets to California addresses
After February 20 - If you haven't mailed your registration form, hold on to it and register on-site any of the three days of Congress.

KEYNOTE
Jim Wallis has been announced as Keynote for Congress 2009.
CORRECTIONS
The correct title for Abbot Christopher Jamison's Friday workshops should be
2-10: Finding Sanctuary: Monastic Steps for Everyday Life
Session 6-13 – "Don't Sell Your Soul: Being Church in a Consumer Culture" by Edward Hahnenberg – will be recorded. The recording symbol was missed on the description page of the Registration Guidebook.
OUTDOOR ENTERTAINMENT (near the Arena Fountain)
Friday 11:45 am - 12:30 pm
Dan Houze and Alex Venegas (twenty-something composers, arrangers, music director & cantor) have gathered fellow music ministers for reflective AND explosive Catholic praise. Catholic Praise Heralds! bring the message of unity through the singing of English and Spanish songs that will move your spirit and soul.
ART SHUTTLE
The Anaheim Resort Transit (ART), the area shuttle service from hotels to the Disney Theme Parks and the Anaheim Convention Center, announced updated rates on October 9, 2008: one-day unlimited use adult passes are $4, two-day $8, three-day $10. Children one-day passes are $1, two-day $2. (These update the rates posted in our Registration Guidebook.)
UPDATES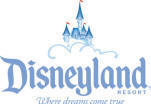 A special offer for Congress attendees.
Only on
archive.recongress.org
can you find a link for specially priced tickets to Disneyland and Disney's California Adventure. There is special ticket pricing on evening passes and on single- and multi-day passes for both Disneyland Resort parks.
Look for the Disney castle logo found toward the bottom of our home page at
archive.recongress.org
. Note: These tickets are only available for sale until February 25, 2009.