In this Emailing
Congress is only two weeks away!
Congress is nearly here! Are you ready?! This is an Emailing update of events and information about the 2009 Los Angeles Religious Education Congress.
The RECongress is the largest regularly scheduled gathering of Catholics in North America. It is held at the Anaheim Convention Center across the street from Disneyland. Thursday is Youth Day, which attracts around 15,000 high schoolers, and Friday through Sunday is the Congress itself which is attended by anywhere from 15,000 to 20,000 teachers, catechists, musicians and other Catholics in ministry from all over the country. There are dozens of conference sessions each day with Masses and other events in the evenings. See our Dozen Handy Tips for surviving the Religious Education Congress.
Pass along this emailing or our link -- archive.recongress.org -- to share with friends and encourage them to sign up for our Congress Emailing for updates. If you do not care to receive future updates, you can find removal information at the bottom of this message.
---

DATES
The 2009 Los Angeles Religious Education Congress dates are:
• February 26, 2009 (Youth Day)
• February 27 - March 1, 2009 (Congress days)

LOCATION
Congress is held at the Anaheim Convention Center, located at 800 West Katella Ave. in Anaheim, Calif. (just across from Disneyland and Disney's California Adventure).
FEE
The registration fee for Congress 2009 is $70 ($60 before January 5, 2009 deadline.) You can still register for Congress, even on-site any of the three days.
Youth Day registration has closed.
Haven't registered for Congress yet? You can mail in registrations until February 13. After that date, we ask that your register on-site -- any of the three days of Congress at the Registration Booth in the Prefunction Area of the Anaheim Convention Center.
I haven't received my tickets yet!
Nearly all tickets for Congress and Youth Day have been mailed. If your tickets were returned back to us, or if you have indicated to hold your tickets, your tickets will be in Will Call. You can find mailing information on our Updates page at
archive.recongress.org/2009/updates.htm
.
Will Call tickets are available at a special window at the Registration area at Congress. Ticket Pick-Up is available on site at the Convention Center at the Registration Booth located in the Prefunction Lobby. Hours will be on Thursday, February 26 from 6:30 p.m. to 8:30 p.m. and any day of Congress beginning at 8 a.m. NOTE: Congress Program Books are also available during the Thursday hours.
Notable Dates for Ticket Mailing:
February 16 - Last day we mail out-of-state tickets
February 17 - Last day we mail Youth Day tickets
February 19 - Online registration ends
February 20 - Last day we mail tickets to California addresses
Sneak a peek at the Program Book
. You won't receive the 2009 RECongress Program Book until you get to Congress. But you can get a sneak peek NOW at
archive.recongress.org/2009/guidebook.htm
. (Available as a PDF download, or on iPaper, which does not require a PDF reader.)
Find information on locations for workshops, entertainment and liturgies. There is an Exhibitor Index and map to help find booth locations and exhibitor categories. You can also find our updated local restaurant guide and map, with hours and contact numbers.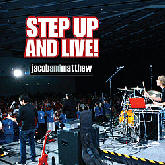 The theme song for Youth Day 2009, "Step Up and Live!" was written by Jacob and Matthew and is available online as a free mp3 download. You can find download links at
archive.recongress.org/YD
Ask Cardinal Mahony YOUR question! On Friday, February 27, 2009, at 11:15 a.m. PST, join Los Angeles Cardinal Roger Mahony in a live online chat from the main Exhibit Hall at the Religious Education Congress in Anaheim, Calif.
The Cardinal annually conducts an online session, first with school children -- this year from St. Elisabeth School in Van Nuys -- and then in a nationwide chat session. This will be the Cardinal's 13th annual online appearance and one of our Congress highlights.
You can be a part of this event!
-- Join us live at the Tech Center on Friday, February 27 at Congress, or
-- Join us online for the Chat on Friday from 11:15 a.m. to noon, or
-- Leave your question NOW at archive.recongress.org/chat2009.htm
Submit your question now on our 2009 Chat page for the Cardinal to answer online on Friday. Remember to join us live on Friday, or return later to see your question asked in the transcript of this event.

Would you like to sing at Congress?
For those with commitments to music ministry, John Flaherty, Congress Music Director, extends an invitation to participate in the 2009 Congress Choir. The combined talents of nearly 400 musicians comprise the group that will provide the music for the final liturgies on Sunday, March 1. Over 19,000 people attend these liturgies.
Prior to 1991, the "band" consisted of piano, one percussionist, one guitar, electric bass and a synthesizer. The choir was 16 voices. Over the years, both the choir and band have grown considerably in depth and membership. Today's Congress Band/ Orchestra consists of approximately 40 instrumentalists. There are 350 choir members hailing from six dioceses. We're working hard to include as many talented people as possible in this experience. Please seriously consider this invitation. It is an experience to remember.
Attend one of the three following rehearsals, and two final rehearsals:
Los Angeles Area
*Tuesday, February 17, 7:00 p.m.
St. Jerome, Los Angeles

Inland Empire Area
*Sunday, February 16, 7:00 p.m.
St. Patrick, Moreno Valley

San Diego Area
*TBD, 7:00 p.m.
*Additional rehearsals are being planned for the Phoenix, Ventura, and Northern California areas.

ATTENDANCE AT THESE TWO REHEARSALS IS MANDATORY:
Monday, February 23, 7:30 p.m.
St Jerome, Los Angeles
Tuesday, February 24, 7:30 p.m.
St. Cyprian, Long Beach
Find full information online at archive.recongress.org/2009/choir.htm
Help us at the Arena Liturgies.
Congress could not function without the hundreds of volunteers who give of their time. If you have attended the Religious Education Congress in the past and would like to find out more about becoming a Congress volunteer this year, please consider this your "personal invitation."
We have a need for volunteers as Eucharistic Ministers for the two Closing Arena Liturgies.
To put on a liturgy in the Arena we need a great many Eucharistic Ministers of the Bread and the Cup. If you would like to help out at the various Mass times scheduled in the Arena, please check our Volunteer page at
http://archive.recongress.org/volunteers.htm

Jim Wallis is our Congress 2009 Keynote.
On Saturday, February 28 at 8:30 a.m. in the Arena, Jim Wallis will present his Congress Keynote, "The Opportunity of Crisis":
"We stand at a unique historical crossroad -- a moment pregnant with expectation for progress, and burdened with the reality of hardship. In the context of our faith we call this "hope." Jim Wallis defines hope as "believing in spite of the evidence and watching the evidence change." It is hope, he says, grounded in faith that can stir our nation into the action needed to produce lasting change.

Wallis sees a "new faith coalition" emerging not bound by the usual denominational, cultural, racial, or even political distinctions, but rather, united in its pursuit of the common good and justice for the "least of these." Together, these believers can open up a new "two-way street" of dialogue in the public square. Here, we can offer prayerful support of our elected officials as they face their responsibilities, especially when their agenda is consistent with our own. At the same time the faith community must exercise it's prophetic responsibility to challenge our leaders when necessary, particularly in defense of the poor and vulnerable. At the present crossroad we can choose this street of hope and travel this road to progress."

Who's coming to Congress?
This year for Congress 2009, we have registrants representing every state in the nation -- except four: Arkansas, Maine, New Hampshire, and Vermont. And – just from online registrations – we have attendees coming from Australia, Canada, England, Ireland, New Zealand, Peru, Puerto Rico, Scotland, Singapore, South Africa, and South Korea.
Here are some of our Congress 2009 early statistics:
| | |
| --- | --- |
| Youth Day Chaperones: | 2,754 |
| Youth Day Youths: | 12,250 |
| Youth Day Total: | 15,004 |
| Mailed Pre-registrations: | 10,950 |
| Online Pre-registrations: | 7,291 |
| Congress Pre-Registrations: | 18,241 |
| Contributors to Endowment Fund | 488 |
| Endowment Fund Contributions | $6,640 |
| Companies Exhibiting | 237 |
| Exhibiting Representatives | 1,676 |
| Congress Speakers | 179 |
| Speaker Languages | 4 |
| Congress Sessions | 281 |
| Youth Day Sessions | 24 |
| Volunteers | 448 |
| Total Congress Pre-Registered | 35,548 |
You can find details on number of registrations by state and country, as well as the top cities in California for registrations on our Congress statistics page, online at archive.recongress.org/2009/stats.htm

ARENA WORKSHOPS
If you register for Congress and do not select workshop choices -- or if you register on-site at Congress -- you will be assigned Arena workshop tickets. Arena sessions are the most popular session chosen for each period. NOTE: All session tickets are good for Arena session and Hall B sessions. Asterisks (*) indicate recorded workshops.
| | | | |
| --- | --- | --- | --- |
| LOCATION | SESSION | SPEAKER | WORKSHOP |
| ARENA | 1-21 | Fr. Richard Rohr | The Emerging Church* |
| ARENA | 2-14 | Rev. Richard Leonard | "The Dark Knight" and the Dark Night* |
| ARENA | 3-10 | Dr. Thomas Groome | What Keeps Us Catholic* |
| ARENA | 4-12 | Rev. Terry Hershey | Sabbath Moments: To See God in All Things* |
| ARENA | 5-01 | John Allen Jr. | Affirmative Orthodoxy and Benedict XVI* |
| ARENA | 6-22 | Fr. Tony Ricard | "Don't Be Stupid!" – Simplified Evangelization* |
| ARENA | 7-23 | Sr. Anne Bryan Smollin | Spirituality of Laughter: Waking Up to the Moment* |
| ARENA | 8-20 | Rev. James Martin | Laughing with God* |
HALL E/B WORKSHOPS
If you register on-site at Congress and prefer Spanish workshops you will be assigned Hall B (Hall E first period) workshop tickets. NOTE: All session tickets are good for Arena session and Hall B sessions. Asterisks (*) indicate recorded workshops.
| | | | |
| --- | --- | --- | --- |
| LUGAR | SESION | CONFERENCISTA | TALLER |
| HALL E | 1-51 | Alejandro Aguilera-Titus | Llamados a ser discípulos en misión permanente* |
| HALL B | 2-51 | Carlos Carrillo Velásquez | Pautas para comunicarse mejor con adolescentes* |
| HALL B | 3-52 | Benjamín Bravo Perez | Sacramentos de la Iglesia: ¿Sacramentos de vida?* |
| HALL B | 4-57 | John Yzaguirre | Cómo educar a los hijos* |
| HALL B | 5-57 | Fr. Domingo Rodríguez Zambrana | Viviendo un amor que no se acaba, pero que cambia muchísimo* |
| HALL B | 6-51 | Dionisio Borobio Garcia | Sacramentos de iniciación cristiana y catecumenado: Un reto para la Iglesia actual* |
| HALL B | 7-51 | Alejandro Aguilera-Titus | Señor, dame ese Espíritu que fortalece matrimonios y familias* |
| HALL B | 8-56 | Victor Valenzuela | Soy Catequista: Dignidad, vocación y misión* |
On our 2009 Congress Home Page at
archive.recongress.org
there are three special links to Orange County information and events, special programs, and information about the new Anaheim GardenWalk.
THE OC WELCOMES CONGRESS
• Things to See and Do in Orange County
• What's Happening in Town
• Attendee Resources
• Airports, Parking & Transportation

"SHOW YOUR BADGE" DISCOUNTS
Promotional offers and discounts exclusively for Congress attendees. Use the "Show Your Badge & Save" program at participating restaurants, retailers and attractions.

GARDENWALK INFORMATION
Growing each week with new store openings, the GardenWalk now has 48 stores -- plus The Movie Experience 14 -- and restaurants.
A Special Offer from The Anaheim White House. Congress attendees are invited to receive a Free Bottle of Champagne for parties of two or more.
And they offer these additional Special Offers…
-- VIP Priority Reservations
-- 12 Private Dinning Rooms
-- Off-Site Catering
-- Free Meeting Rooms w/Lunch Package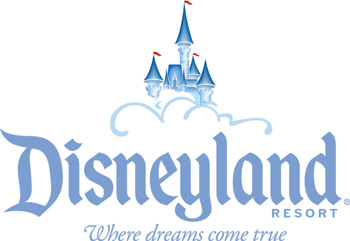 Last day to buy tickets - February 25, 2009.
Only on
archive.recongress.org
can you find an offer for Congress attendees of specially priced tickets to Disneyland and Disney's California Adventure. There is special ticket pricing on evening passes and on single- and multi-day passes for both Disneyland Resort parks.
Look for the Disney castle logo found toward the bottom of our home page at archive.recongress.org. Note: These tickets are not available after February 25, 2009.