RECongress Registration Fees to Increase
The 2019 Los Angeles Religious Education Congress is only a month away. If you haven't registered yet, now is the time. And just announced ... the date for the price increase has been extended. The last day to register at the special discount pricing is February 28. Regular pricing will be in effect Friday, March 1.
Have questions about RECongress? First, try our Help page here.
---
On-site

Registration moves (a little)
Our RECongress Registration Area has been located in the Prefunction Area of Hall B. This year, we are moving ... to the Prefunction area of HALL A. Also, there is a new location and registration times for the Program Book and tote bag distribution. New times and locations are:
Thursday, March 21 - 5:30 pm to 8:00 pm in the North Hall Prefunction Lobby;
Friday, March 22 - 7:00 am to 3:00 pm in the North Hall Prefunction Lobby & 7:00 am to noon at the Arena east entrance;


Saturday, March 23

- 7:30 am to 2:30 pm in the North Hall Prefunction Lobby; and
Sunday, March 24 - 8:00 am to 11:00 am at the Registration area - Hall A Prefunction Lobby.
---
Pass along this emailing or our link — archive.recongress.org — to share with friends and encourage them to sign up for the Emailings to receive the latest information about RECongress 2019. If you do not care to receive future updates, you can find removal information at the bottom of this message.
Sr. Kathleen Bryant Announced as Keynote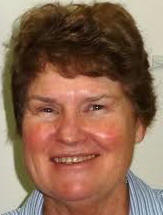 Saturday, March 23, 2019 -- 8:30 am - Arena
Sr. Kathleen Bryant, a Religious Sister of Charity, will offer a reflection on how the intimate conversations we have with Jesus move us into new freedom and joy. Jesus invites us to go deep down into the well so that others will benefit from this sacred relationship. You are invited to listen and be challenged to grow in thirst to be more loving and compassionate.

Sr. Kathleen Bryant, RSC, ministers as a retreat facilitator, spiritual director and workshop presenter. Her special interests are in spirituality, formation, women's spiritual development and abolition of human trafficking. Sr. Bryant has authored numerous articles and books and presented workshops in Australia, Ireland and Africa as well as throughout the United States.
Youth Day Speaker: Katherine Angulo
Youth Day 2019 is Thursday, March 21, and in each of our RECongress Emailings we feature one of our 15 speakers of the day:

Born in Mexico and raised in Bogota, Colombia, Katherine Angulo is fluent in English, Spanish and French, and has over 19 years of experience in youth ministry. Presently, she is Program Director of the Thriving in Ministry Initiative for the McGrath Institute at the University of Notre Dame in Indiana. Angulo has presented at diocesan and national events, including the National Catholic Youth Conference, the National Conference on Catholic Youth Ministry and the Los Angeles Religious Education Congress. She is also Editor of The Mark, a Catholic magazine for teens, and Executive Producer for the volunteer training program, Called to Accompany/Llamados a Acompañar.
Title – CAN YOU REPLY: JESUS, I GOTCHU BACK!
Speaker – Katherine Angulo
Location – ACC North 251-252 (upper Level 200)
Have you found yourself hanging out with people who don't believe in God? Have you found that your family's faith does not match your needs? Do you find that people are making fun of your faith? More and more I hear of teens feeling hopelessly alone in their faith by being "Catholic at church" but simply avoiding the topic of religion everywhere else. In this session, Katherine Angulo will point out the many obstacles that can keep us away from Jesus and will encourage us to be the counterculture that strongly responds: "Jesus, I gotchu back!"
Find Youth Day information here »
RECongress Spotlight: Fr. David Dwyer, CSP
Over the three days, RECongress 2019 will offer 278 workshops presented by 186 speakers. Topics range from personal growth to music to spiritual topics — in English, Spanish and Vietnamese. Each Emailing spotlight one of our speakers:

Paulist priest Fr. Dave Dwyer is Executive Director of Busted Halo Ministries, publisher of BustedHalo.com and YoungAdultMinistrylnaBox.com, presenter of the "Sacraments 101" videos and host of "The Busted Halo Show" on Channel 129 on SiriusXM radio. Fr. Dwyer has appeared on CNN, Fox News, NBC News as well as "Entertainment Tonight" and "The Daily Show." The former campus minister at the Universities of Colorado and Texas has been a major keynote speaker at Catholic events for the past 15 years.
Saturday, March 23, 10:00-11:30 am - Session 4-08
WHAT OUR YOUNG ADULTS ARE THIRSTING FOR
At Pentecost, the first disciples were propelled forth by the Spirit, from the comfort of the Upper Room out into the world to evangelize. Do our parish and catechetical ministries embrace Pope Francis' call to remember that "Jesus is the Lord of risk, of the eternal 'more,' not the Lord of comfort, security and ease" (World Youth Day 2016). How can we leave our comfortable Upper Rooms (even virtually!) to make connections with a generation that has shown that they will not come knock on our door? Fr. Dave Dwyer will speak about how we can be more proactive in reaching young adults.
Find our listing of RECongress Speakers here »
RECongress Spotlight: Congress Chat
Friday, March 22, 10:15-11:00 am
— Tech Center in Hall A

Join us Friday morning at the Technology Center in the center of Hall A as we continue the annual tradition of a live chat with students from the Los Angeles Archdiocese. Last year, Bishop Dave O'Connell (photo) spoke with students from his region. The year, Bishop Joseph Brennan will chat with students from Holy Family Grade School in Glendale, part of the San Fernando Pastoral Region.
Find other RECongress Spotlights here »
Spotlight: Sunday Afternoon Concert
Friday, March 22, 11:45 am-12:30 pm — ACC North Hall (upper level)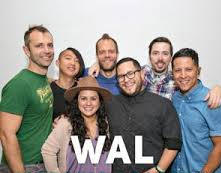 WAL
Lunch always tastes better while listening to great music! Come join WAL (formerly known as the Jacob and Matthew Band) in giving thanks and praise to God through song. WAL carries with them an energetic sound that rejoices in the goodness of our Lord. WAL desires everyone's hearts open to immeasurable lengths emanating awe-inspiring light and love from Christ. For over 15 years, WAL has been serving the Church through God's gift of song throughout the USA and internationally, and looks forward to seeing you there.
Find other RECongress Entertainment here »
Liturgy Spotlight: Mass for Promoting Harmony
Within the Catholic Archdiocese of Los Angeles, liturgy is celebrated every Sunday in no fewer than 40 different languages. We have worked diligently to inculturate the liturgies at Congress to accurately and authentically reflect the church of Los Angeles.

Saturday, March 23, 2019 • 5:15 pm
Mass for Promoting Harmony
Msgr. Ray East, presider (photo)

The Gospel for this day's liturgy presents us with one of Jesus' well-known parables: the Prodigal Son. Although this parable often points us to the mercy of the father in forgiving his younger son, our reflections took us to a new light: seeing the father as the reconciler, the one who brings the family back into harmony. The divisions we see in the world today as well as within our Church often speak to a disunity within the spirit of the human race – disconnected from God, the natural world and others, we ultimately disconnect from the deepest and most meaningful part of ourselves. God enters into this mess and works to bring unity and harmony. This is not uniformity. When two singers sing together and they are connected although they are singing at different pitches, we can say that they are in harmony. How will God bring us into harmony?
Find the listing of RECongress Liturgies here »
Don't miss this Disney ticket offer
Religious Education Congress attendees may click here to purchase specially priced Disneyland resort eTickets. There is special pricing for Twilight Convention tickets (after 4 pm), 1-day 1-park, multi-day and park hopper tickets. This eTicket offer is only available online and ends BEFORE RECongress.
Anaheim Hotel Tips

With you in mind, the Religious Education Congress has contracted with certain hotels in the area of the Convention Center that offer a variety of pricing and room types that should meet everyone's needs. Please pay special attention to the amenities offered — some properties offer free breakfast options and several hotels offer suites that can house up to 6 people — which can add even greater value to your stay. We look forward to your presence with us at the Religious Education Congress 2019.
Just for Southern Californians
Local shoppers can easily support the Religious Education Congress just by shopping at Ralphs and Food4Less grocery stores. When you link your Rewards card in the Community Contributions program, a portion of eligible purchases are contributed to the RECongress. Sign up online (instructions below) or by calling (800) 443-4438. Each September begins a new term. Even if you have been a part of the program before, you must re-register in this new term.

If you already have a registered Rewards card (This means that you have already entered your email address and assigned yourself a password):
1. Log in to www.ralphs.com
2. Click Sign In
3. Enter your email address and password
4. Select My Account under Welcome, Valued Customer
5. Click on Community Rewards on the left
6. In the Search box, type "KV939" or "Archdiocese of Los Angeles
- Religious Education"
7. Remember to click on the circle next to the name
8. Click on Enroll to finish your enrollment process.
Find step-by-step instructions and information online.
Looking Back 50 Years ... at 1969
From the Registration Guidebook at the 1969 Religious Education Congress held February 21-23, 1969.
1969 GENERAL ASSEMBLIES AND COMMUNITY MASSES
FRIDAY EVENING ASSEMBLY. FEBRUARY 21 at 7:30 p.m.:
Opening: SING OUT - SAN FERNANDO VALLEY SINGERS, affiliated with UP WITH PEOPLE, INC.
Presiding: Rt. Rev. Msgr. John K. Clarke
Speaker: Mr. Donald E. Crevoiserat
"FAITH, JOY AND ACTION!"

SATURDAY MORNING MASS. FEBRUARY 22 at 9:00 a.m.:
Presiding: Cardinal James Francis Mcintyre
Speaker: Reverend Ignatius Hunt, O.S.B.
"DISCOVERING THE MEANING OF SACRED SCRIPTURE"

SATURDAY EVENING MASS, FEBRUARY 22 at 8:30 p.m.:
Presiding: Most Reverend John J. Ward
Speaker: Reverend Francis Filas, S.J.
"WHO'S THE BOSS, YOU OR YOUR CHILDREN?"
A Snap from ... 1999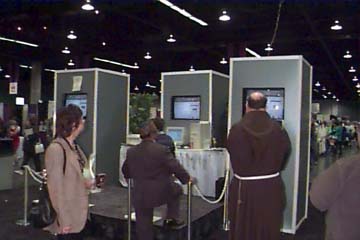 The Technology Center at the 1999 Religious Education Congress.
The "Tech Center" grew out of a solitary IBM PC sitting on a shelf at the Office of Religious Education booth in the center of Hall A in 1997. Two years later it had developed into its own presentation space with a PC computer surrounded by three towers each with a heavy TV (they weren't computer monitors!) placed on a shelf.
See the early days of the Religious Education Congress »
Our Web Site — RECongress.org
You can find all RECongress information and updates online. Our upcoming Emailings will feature some Congress Spotlights, and we will be adding our speaker and hotel information online. Check our site for updates and announcements.
RECongress Emailing
Be sure to sign-up for our twice-a-month Emailings about the latest updates and information about the Religious Education Congress. You may opt out from our Congress Emailing at any time from the "Manage Your Subscription" link below.

Find past Emailings at archive.recongress.org/emailing.htm
© 2019 Los Angeles Religious Education Congress
RECongress 2019

RECongress Dates
March 21 (Youth Day) &
March 22-24 (Adult Days)
Youth Day Theme
"Trust! God's Gotchu"
Youth Day page »
Adult Days Theme
"Thirsting for Justice" / "Sed de Justicia" /
"Khát Khao Công Lý"
2019 Theme Reflection
See a reflection by the Director on the 2019 RECongress theme.
Read the Reflection »
Location
Anaheim Convention Center
800 West Katella Ave.
Anaheim, Calif. 92802
(just south of Disneyland and Disney California Adventure).
See a Yahoo Map »
Have Questions?
View our RECongress help page to see the most frequently asked questions and their answers. See our FAQ page »
See our FAQ page »
Important Dates

Feb 15: Last day to request refunds

Feb 29: Registration fees increase after today
Mar 1: Last day to register by mail (only online or on-site registration available)
Registration
The key to registration is the Registration Guidebook. If you attended RECongress 2019, you will automatically be mailed a Guidebook.
Order a Guidebook »
RECongress Milestones
1956 - first two-day CCD Institute (500 teachers in attendance)

1967 - first three-day "Southern California Confraternity Congress" (7,000 in attendance)

1970 - CCD Congress moves from Los Angeles to Anaheim Convention Center

1973 - first "Religious Education Congress" as CCD office is renamed to Office of Religious Education
See the REC Milestones »