Registration is underway for RECongress
Have you registered yet for the 2019 Los Angeles Religious Education Congress? If not, registration is now underway. If you did register, we now have a schedule for the mailing of Youth Day badges and tickets for the Adult Days. In addition, this year when you register for the adult days, you now have the option to either have your tickets mailed or you can opt to be emailed a barcode that allows you to print out your set of tickets onsite at RECongress.
The barcode can help you to avoid forgetting your tickets at home or any lost ticekts!
Have questions about RECongress? First, try our Help page here.
---
Pass along this emailing or our link — archive.recongress.org — to share with friends and encourage them to sign up for the Emailings to receive the latest information about RECongress 2019. If you do not care to receive future updates, you can find removal information at the bottom of this message.
Schedule for mailing of tickets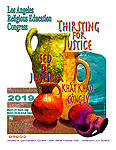 Youth Day packets will be mailed in groups: The first group will be mailed on February 1; the second group on February 22; and the final group on March 15. After that, all packets can be picked up on site in Anaheim.
For those registered for the adult days, tickets will be mailed on February 11 (for those who have registered by February 4). There will be a second mailing on March 1 (for those registered by Febrarry 22). The deadline for mailing in reigrations is March 1. After that you may register online or on site during RECongress.
Find RECongress mailing information here »
Supporting Others on Youth Day 2019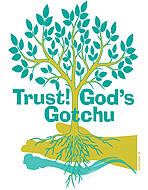 Did you know that each year a collection is taken at Youth Day liturgies? A portion of the collection goes to support the Youth Ministry Division's efforts to form youth leaders and encourage youth participation in our various programs and leadership camps. These funds make scholarships available for those local, regional and national opportunities. The other part of the collection is donated to key organizations in an effort to support their work.
Our primary collection beneficiary is chosen by young people who serve as part of the Youth Day Coordinating Team. This year, Catholic Charities of Los Angeles was selected. The young people have asked that the funds be split to support Disaster Relief and also Immigration and Refugee Services. To find out more about Catholic Charities, visit their website at catholiccharitiesla.org. You are also encouraged to stop by their booth in our Youth Day exhibit area on the 100 level of ACC North.
Youth Day Speaker: Bishop Frank Caggiano
Youth Day 2019 is Thursday, March 21, and in each of our RECongress Emailings we feature one of our 15 speakers of the day:

Bishop Frank Caggiano is currently head of the Diocese of Bridgeport, Ct. The noted catechist was a speaker at World Youth Days in Sydney (2008), Madrid (2011) and a catechist in Rio de Janeiro (2013) and Krakow (2016). He was a featured speaker at World Youth Day REUNITE in Washington, D.C (2017) and preached at the Youth 2000 Summer Festival in Tipperary, Ireland. Bishop Caggiano has also served as episcopal advisor of The National Federation of Catholic Youth Ministry.
Title: TO BE THE HANDS AND FEET OF GOD
Speaker: Bishop Frank Caggiano
Location: ACC North Hall (upper Level 200)
Times: 8:15 am & 12:45 pm
St. Theresa of Avila once taught her sisters, "Christ has no body now but yours. No hands, no feet on earth but yours. Yours are the eyes through which he looks compassionately on this world. Yours are the feet with which he walks to do good. … Christ has no body now on earth but yours." What she reminds us is the obligation to live our Christian faith effectively in the world. Pope Francis speaks of our obligation to make mercy real in the world, living Christian charity one person at a time. During our time together, we will explore the meaning of serving as God's instruments of justice and mercy in the world and how such service can deepen our own life of faith in Christ.
Find Youth Day information here »
Speaker Spotlight: Dr. Phyllis Zagano
Over the three days, RECongress 2019 will offer 278 workshops presented by 186 speakers. Topics range from personal growth to music to spiritual topics — in English, Spanish and Vietnamese. Each Emailing spotlight one of our speakers:

Dr. Phyllis Zagano is Senior Research Associate-in-Residence and Adjunct Professor of Religion at Hofstra University in Hempstead, N.Y. A leading expert on women in ministry, she has authored or edited hundreds of articles and 22 books, including "Holy Saturday: An Argument for the Restoration of the Female Diaconate in the Catholic Church" and "Women Deacons: Past, Present, Future." In 2016, she was appointed to the Papal Commission for the Study of the Diaconate of Women.
Friday, March 22, 1:00-2:30 pm - Session 2-01
Women Deacons: Who Were They? What Did They Do? (*)
In this session, an exploration of the history of deacons in the church will be presented. What do we know about women deacons in the early Church? Were they ordained? What did they do? How did the diaconate – of men and women – die out, and why?

Saturday, March 23, 10:00-11:30 am - Session 4-25
Women Deacons: Yes or No? (*)
Women perform and have performed diaconal ministry throughout the history of the Church. What's the problem with women deacons? Can they be ordained to the diaconate today? Why? Why not? There are two strands of thought to think about.
Find our listing of RECongress Speakers here »
Spotlight: Live Streaming in North Hall

Opening Event only, Friday, March 22
8:30-9:30 am – ACC North Hall

Our Opening Ceremony & Welcome will be simultaneously broadcast live to the ACC North Hall. With the growing popularity of our RECongress.org/LIVE streaming, this is another venue to view the morning Arena experience.
Note the NEW location. All of our traditional Hall B ("Spanish Arena") events are moved this year to the 200 level – the upper level – of ACC North, an area we call the "North Hall."
Find other RECongress Spotlights here »
Spotlight: Sunday Afternoon Concert
Sunday, March 24, 11:45 am - 12:30 pm -- Arena
M. Roger Holland II
"Honey from the Rock"
Featuring music from his "Honey from the Rock" collection, composer M. Roger Holland has taken antiphons from the Roman Missal and paired them with psalm verses, creating compositions that have wide use in the liturgy. He explores the wide breadth that is African American music. Come hear the variety works, from ballades to spirituals, from gospel-style to up-tempo feel.
Find other RECongress Entertainment here »
Liturgy Spotlight: Persecuted Christians
Within the Catholic Archdiocese of Los Angeles, liturgy is celebrated every Sunday in no fewer than 40 different languages. We have worked diligently to inculturate the liturgies at Congress to accurately and authentically reflect the church of Los Angeles.


Saturday, March 23 2019 • 5:15 pm
Mass for Persecuted Christians (Vietnamese)
Location: Marriott Grand
Presider: Bishop Louis Nguyen Anh Tuan (photo)
Music: Bro. Rufino Zaragoza & Paul Nguyen

More Christians were killed for their faith in the 20th century than in all the 19 centuries before it. The Mass for Persecuted Christians seeks to bring us into solidarity with those who suffer for Christ now as well as help us be mindful of those who have gone before us and were united with Jesus by sharing in a passion and death like his. The Vietnamese community is celebrating the 30th anniversary of the canonization of the Vietnamese Martyrs and so this liturgy has a special significance for them.
Find the listing of RECongress Liturgies here »
Don't miss this Disney ticket offer
Religious Education Congress attendees may click here to purchase specially priced Disneyland resort eTickets. There is special pricing for Twilight Convention tickets (after 4 pm), 1-day 1-park, multi-day and park hopper tickets. This eTicket offer is only available online and ends BEFORE RECongress.
Anaheim Hotel Tips

With you in mind, the Religious Education Congress has contracted with certain hotels in the area of the Convention Center that offer a variety of pricing and room types that should meet everyone's needs. Please pay special attention to the amenities offered — some properties offer free breakfast options and several hotels offer suites that can house up to 6 people — which can add even greater value to your stay. We look forward to your presence with us at the Religious Education Congress 2019.
Just for Southern Californians
Local shoppers can easily support the Religious Education Congress just by shopping at Ralphs and Food4Less grocery stores. When you link your Rewards card in the Community Contributions program, a portion of eligible purchases are contributed to the RECongress. Sign up online (instructions below) or by calling (800) 443-4438. Each September begins a new term. Even if you have been a part of the program before, you must re-register in this new term.

If you already have a registered Rewards card (This means that you have already entered your email address and assigned yourself a password):
1. Log in to www.ralphs.com
2. Click Sign In
3. Enter your email address and password
4. Select My Account under Welcome, Valued Customer
5. Click on Community Rewards on the left
6. In the Search box, type "KV939" or "Archdiocese of Los Angeles
- Religious Education"
7. Remember to click on the circle next to the name
8. Click on Enroll to finish your enrollment process.
Find step-by-step instructions and information online.
Looking Back 30 Years ... at 1989
From the Registration Guidebook at the 1989 Religious Education Congress held April 20-23, 1989.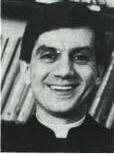 Friday, April 21, 1989 - 8:30 p.m.
KEYNOTE ADDRESS
Rev. Richard N. Fragomeni
Fr. Fragomeni is a Ph.D. Candidate in Liturgical Studies, Catholic University of America. He has been a presenter at many national events and has contributed articles to various journals including Pastoral Music and Catechumenate.
IT WOULD HAVE BEEN ENOUGH: PROCLAIMING GOD'S GLORY IN PASSOVER TIMES
The proclamation of God's glory is the proclamation of a journey into a world yet-to-be .... the proclamation of hope in passover times. This major address will be a celebration of hope in the ministry of the catechist and the religious educator. It would have been enough if God had simply created us in the divine image, but God has given us mouths to herald-forth the energies of new life. To proclaim God's praise in hope is how we gather for this keynote.
A Snap from ... 1962

EARLY WORKSHOPS — The early religious institutes drawing hundreds were held at Immaculate Heart College in Los Angeles. The small workshops met in classrooms on the campus. Today, workshops are held in conference rooms and in ballrooms at surrounding hotels for thousands. (Immaculate Heart College, located at the western end of Los Feliz Blvd. closed in 1981. The Jo Anne Cotsen Building, which served as the Student Union Building, was purchased by the American Film Institute in 1983.)
See the early days of the Religious Education Congress »
Our Web Site — RECongress.org
You can find all RECongress information and updates online. Our upcoming Emailings will feature some Congress Spotlights, and we will be adding our speaker and hotel information online. Check our site for updates and announcements.
RECongress Emailing
Be sure to sign-up for our twice-a-month Emailings about the latest updates and information about the Religious Education Congress. You may opt out from our Congress Emailing at any time from the "Manage Your Subscription" link below.

Find past Emailings at archive.recongress.org/emailing.htm
© 2019 Los Angeles Religious Education Congress
RECongress 2019

RECongress Dates
March 21 (Youth Day) &
March 22-24 (Adult Days)
Youth Day Theme
"Trust! God's Gotchu"
Youth Day page »
Adult Days Theme
"Thirsting for Justice" / "Sed de Justicia" /
"Khát Khao Công Lý"
2019 Theme Reflection
See a reflection by the Director on the 2019 RECongress theme.
Read the Reflection »
Location
Anaheim Convention Center
800 West Katella Ave.
Anaheim, Calif. 92802
(just south of Disneyland and Disney California Adventure).
See a Yahoo Map »
Have Questions?
View our RECongress help page to see the most frequently asked questions and their answers. See our FAQ page »
See our FAQ page »
Important Dates

Feb 15: Last day to request refunds

Feb 22: Registration fees increase after today
Mar 1: Last day to register by mail (only online or on-site registration available)
Registration
The key to registration is the Registration Guidebook. If you attended RECongress 2019, you will automatically be mailed a Guidebook.
Order a Guidebook »
RECongress Milestones
1956 - first two-day CCD Institute (500 teachers in attendance)

1967 - first three-day "Southern California Confraternity Congress" (7,000 in attendance)

1970 - CCD Congress moves from Los Angeles to Anaheim Convention Center

1973 - first "Religious Education Congress" as CCD office is renamed to Office of Religious Education
See the REC Milestones »