Register now for the Los Angeles RECongress!
We delayed this New Year's RECongress Emailing to announce that you can now register online for the 2019 Los Angeles Religious Education Congress. The Registration Guidebook (either online or in print) is your key to registering for RECongress 2019, with all workshop and speaker descriptions, entertainment and liturgy options, and all events during the weekend. Registration Guidebooks will go into the mail this week.

How to Register:
1) Have your workshops selected
Please have your RECongress workshop choices ready before you begin your online registration process. You can find online session descriptions here. (Online registration is live; if you mail in your registration please select a first and a second choice of workshop for each period you plan to attend.)

2) Have your credit card ready
The registration fee for Youth Day 2019 is $40 per person (with discount pricing of $35 extended through February 28); pricing for the Adult Days is $85 per person (with discount pricing of $75 extended through February 28).

3) Click to register
When you're ready to register, go to archive.recongress.org and click Register. There are options for individual and group registrations for Youth Day and the Adult Days. (Remember: A "group" is just 2 or more people all covered by one payment.) There is even a discounted link for priests registering for RECongress (so be sure to invite your pastor).
Have questions about RECongress? First, try our Help page here.
---

LIMITED OFFER: Here's the last chance to advertise in the Program Book, which is distributed to all attendees of the RECongress adult days. Have your ad appear in this "must have" companion that contains times and locations of all workshops and events, exhibitor booth locations and category listings. It also includes maps of the Convention Center and surrounding hotels used for workshops and events, as well as a restaurant guide and Anaheim area map. Download the Program Book advertising order form here.


---
Pass along this emailing or our link — archive.recongress.org — to share with friends and encourage them to sign up for the Emailings to receive the latest information about RECongress 2019. If you do not care to receive future updates, you can find removal information at the bottom of this message.
Registration Guidebooks will mail this week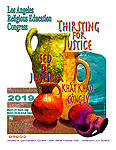 Some good news/bad news about this year's Registration Guidebook. The good news is that it is going into the mail this week. The bad news is that some of the return envelopes were accidently stapled into the book. If your return envelope doesn't slide out of the book easily, we recommend just using your own envelope. Just be sure to mail to:
Office of Religious Education, PO Box 761157,
Los Angeles, CA 90076-1157.
But, remember, you don't have to wait for the mail — download a copy now and plan out your visit to RECongress 2019.
The Guidebook is available in four different formats:
PDF: The 2019 Registration Guidebook is available online in the Adobe Portable Document Format (PDF). Using their free Reader, you can view the complete Guidebook or specific sections here.
iPaper: The Guidebook is also available in the iPaper format, which requires NO software download. See it here.
Web Pages: View each workshop period (English and Spanish) as a Web page. Go to our Navigation page here.
Paper: Still prefer a paper copy of the Guidebook? If you didn't attend Congress 2019, you can order one here.
Youth Day 2019 Volunteers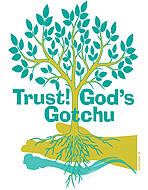 We invite those adults who not chaperoning young people on Youth Day to volunteer for the day. (All volunteers assisting with Youth Day must be over the age of 21 and in compliance with their diocese's Safe Environment Policies.)
Youth Day adult volunteer positions include:
Area Captain: Those who are responsible for overseeing a specific area of space, such as the Arena or ACC North.
Chairperson: Those who are responsible for overseeing a specific room. People Moving: Those who will assist with the traffic flow and crowd control during the day.
Hospitality: Those who serve as a welcoming face to young people. These individuals may also be used to assist in giving information and directing participants.
Prayer Team: Those who are committed to praying for the young people throughout the day.
Those interested in volunteering are asked to contact Anitra and Robert Gil at youthday@la-archdiocese.org.
Youth Day Speaker: Robert Feduccia
Youth Day 2019 is Thursday, March 21, and in each of our RECongress Emailings we feature one of our 15 speakers of the day:

Robert Feduccia Jr. was founding director of the national Youth Liturgical Leadership Program at Saint Meinrad School of Theology in Indiana. In addition to his work as a parish youth minister, keynote speaker and retreat leader, he has been an instructor in deaconate formation programs and a speaker at various diocesan and major national youth conferences. Feduccia has led diocesan in-services in over 20 dioceses. He has several publications and is a regular contributor to "Youth Ministry Access" by the Center for Ministry Development and to "Today's Liturgy," a magazine from OCP. Now based in Tennessee, he now serves as Vice President of Christian Faith Events for Declan Weir Productions.
Title: UNDERSTANDING THE MASS
Speaker: Robert Feduccia Jr.
Location: ACC North 256 (upper Level 200)
Times: 8:15 am & 12:45 pm
You probably know the "what" about Mass. It is when we worship God and the bread and wine become the Body and Blood of Christ. But, so what? Why does this matter and what does it mean for a high school student trying the best with her or his life? Come to this workshop and you will never look at the Mass in the same way again.
See registration info about Youth Day here »
Speaker Spotlight: Dr. Michael Carotta
Over the three days, RECongress 2019 will offer 278 workshops presented by 186 speakers. Topics range from personal growth to music to spiritual topics — in English, Spanish and Vietnamese. Each Emailing we will spotlight one of our speakers:

Dr. Mike Carotta is a nationally recognized religious educator and consultant who recently directed a national confirmation preparation project. He has taught cateche­tics in six Catholic universities and has spoken at diocesan, national and international events. His recent books include "Teaching for Discipleship" and "Unexpected Occasions of Grace." Dr. Carotta lives in Omaha and currently serves as the Consultant for Catholic Initiatives at the American Bible Society.
Friday, March 22, 10:00-11:30 am - Session 1-05
Unchaining Confirmation (*)
What might we do to put an end to confirmation as the end of formal religious education? This session will share the key findings of a national confirmation preparation project conducted in 18 dioceses, offer potential enhancements you can make, and invite you to select one or two that might best enhance your program. Please note that instead of being practical, this session will focus on what might be possible. Consider bringing a confirmation team member with you.
Sunday, March 24, 10:00-11:30 am - Session 7-06
Unexpected Occasions of Grace (*)
We experience certain and unmistakable grace within our sacramental and liturgical celebrations. However, St. Elizabeth Ann Seton urged us to "be prepared to meet your grace in the daily circumstances of life." This retreat-like session will describe four or five personal encounters of unexpected grace and allow you time to privately recall your own, so you can recognize what you have found to be true about the nature and experience of unexpected grace.
Find our listing of RECongress Speakers here »
Spotlight: Sacred Space at RECongress 2019
Thursday through Sunday
In its NEW location
ACC North Hall 151-152 (lower level)

Sacred Space 2019 is an invitation to walk in prayerful meditation joining the hopeful struggles, highlighted in the RECongress liturgical themes that seek the vision of Jesus — that all may be one. Spend some time in a quiet place, in prayer before the Blessed Sacrament, participating in the Sacrament of Reconciliation or experience the ancient practice of walking the labyrinth, mindfully reflecting on your life as you journey toward a fuller life in Christ.
Please note the new location of Sacred Space this year is in ACC North 151-152 (on the lower level) and confessions will be held in ACC North 153-156.
Find other RECongress Spotlights here »
Spotlight: Saturday Evening Concert

Saturday, March 23, 11:45 am - 12:30 pm
-- ACC North Hall (upper level)
ValLimar Jansen: "I Will Live Until I Die"
Join ValLimar Jansen and some of your favorite RECongress musicians and dancers as they perform "I Will Live Until I Die," a dynamic musical on the life of African-American nun Sr. Thea Bowman, FSPA. In the late 1980s and prior to her death in 1990, Sr. Bowman was a renown national and international speaker, including presentations at our Religious Education Congress. The U.S. bishops endorsed the sainthood cause for Sr. Bowman on November 14, 2019, during their fall assembly in Baltimore. Her prophetic life and her work toward an end to racism left a lasting mark on U.S. Catholic life in the late 20th century.
Find other RECongress Entertainment here »
Liturgy Spotlight: Friday Evening Prayer
Within the Catholic Archdiocese of Los Angeles, liturgy is celebrated every Sunday in no fewer than 40 different languages. We have worked diligently to inculturate the liturgies at Congress to accurately and authentically reflect the church of Los Angeles.


Friday, March 22, 2019 • 5:15 pm
Evening Prayer
Sergio Lopez, presider (photo)
Music by Sarah Hart

The Prayer of the Church in the Liturgy of the Hours has a long and wonderful history. It has been an important part of what we offer to participants of the Religious Education Congress who want to experience something different. After a long day of workshops, sessions, conversations (and even shopping!), the opportunity to praise God for the blessings of the day and to offer all of its joys and struggles back to him through the praying of the psalms is balm for the soul.
Find the listing of RECongress Liturgies here »
RECongress listed on Catholic Guide to 2019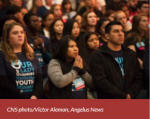 The Jesuit Post just announced RECongress as one of the "top Catholic events to look forward to in 2019." Their online guide states:

Get out your calendars and add the following:
#6. Los Angeles Religious Education Congress (March 21-24)
Sponsored by the Archdiocese of Los Angeles, the Religious Education Congress (RECongress) is the largest annual gathering of Catholics in the U.S. Last year, over 36,000 people participated in the four-day event held at the Anaheim Convention Center. The RECongress is split into two parts: with Youth Day on March 21, and then three days for adults from March 22-24.
Don't miss this Disney ticket offer
Religious Education Congress attendees may click here to purchase specially priced Disneyland resort eTickets. There is special pricing for Twilight Convention tickets (after 4 pm), 1-day 1-park, multi-day and park hopper tickets. Note: This eTicket offer is only available online abd ends BEFORE RECongress.
Anaheim Hotel Tips

With you in mind, the Religious Education Congress has contracted with certain hotels in the area of the Convention Center that offer a variety of pricing and room types that should meet everyone's needs. Please pay special attention to the amenities offered — some properties offer free breakfast options and several hotels offer suites that can house up to 6 people — which can add even greater value to your stay. We look forward to your presence with us at the Religious Education Congress 2019.
Just for Southern Californians
Local shoppers can easily support the Religious Education Congress just by shopping at Ralphs and Food4Less grocery stores. When you link your Rewards card in the Community Contributions program, a portion of eligible purchases are contributed to the RECongress. Sign up online (instructions below) or by calling (800) 443-4438. Each September begins a new term. Even if you have been a part of the program before, you must re-register in this new term.

If you already have a registered Rewards card (This means that you have already entered your email address and assigned yourself a password):
1. Log in to www.ralphs.com
2. Click Sign In
3. Enter your email address and password
4. Select My Account under Welcome, Valued Customer
5. Click on Community Rewards on the left
6. In the Search box, type "KV939" or "Archdiocese of Los Angeles
- Religious Education"
7. Remember to click on the circle next to the name
8. Click on Enroll to finish your enrollment process.
Find step-by-step instructions and information online.
Looking Back 30 Years ... at 1989
From the Registration Guidebook at the 1989 Religious Education Congress held April 20-23, 1989.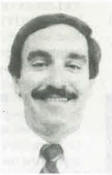 Mike Carotta
Currently Director of Religious Education, Fr. Flanagan's Boys' Home. Mr. Carotta is a developer of youth -to-youth radio show, and is an author of several publications.
FOSTERING THE FAITH OF JUNIOR HIGH YOUTH (1F)
This workshop will review what we know about today's early adolescents, highlight their eight developmental needs, and practical ways of addressing these needs in junior high catechesis.
ADDRESSING THE CHALLENGE (4D)
This workshop will review the Aim and Principles of the Church's national paper, The Challenge of Adolescent Catechesis, and share concrete programming ideas so as to incorporate these aims and principles.
A Snap from ... 1974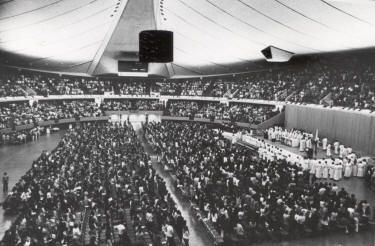 The Youth Day Mass at the February 7, 1974 Religious Education Congress. Attendance at the Mass in the Anaheim Convention Center numbered 9,000. Los Angeles Cardinal Timothy Manning concelebrated Mass with 80 priests who especially serve young people.
See the early days of the Religious Education Congress »
Our Web Site — RECongress.org
You can find all RECongress information and updates online. Our upcoming Emailings will feature some Congress Spotlights, and we will be adding exhibitor and hotel information online. Check our site for updates and announcements.
RECongress Emailing
Be sure to sign-up for our twice-a-month Emailings about the latest updates and information about the Religious Education Congress. You may opt out from our Congress Emailing at any time from the "Manage Your Subscription" link below.

Find past Emailings at archive.recongress.org/emailing.htm
© 2019 Los Angeles Religious Education Congress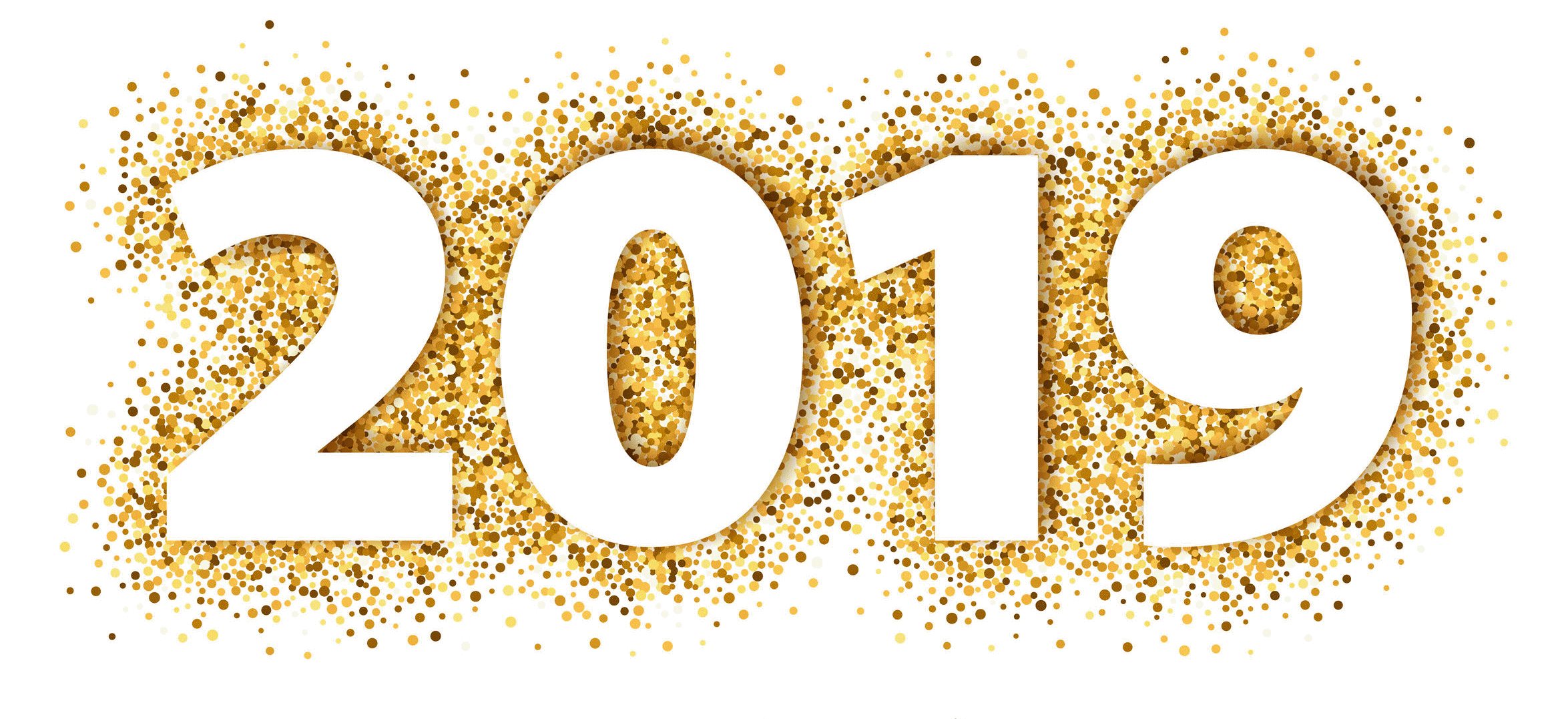 RECongress 2019

RECongress Dates
March 21 (Youth Day) &
March 22-24 (Adult Days)
Youth Day Theme
"Trust! God's Gotchu"
Youth Day page »
Adult Days Theme
"Thirsting for Justice" / "Sed de Justicia" /
"Khát Khao Công Lý"
2019 Theme Reflection
See the ORE Director's reflection on the 2019 RECongress theme.
Read the Reflection »
Location
Anaheim Convention Center
800 West Katella Ave.
Anaheim, Calif. 92802
(just south of Disneyland and Disney California Adventure).
See a Yahoo Map »
Have Questions?
View our RECongress help page to see the most frequently asked questions and their answers. See our FAQ page »
See our FAQ page »
Important Dates

Feb 15: Last day to request refunds

Feb 22: Registration fees increase after today
Mar 1: Last day to register by mail (only online or on-site registration available)
Registration
The key to registration is the Registration Guidebook. If you attended RECongress 2019, you will automatically be mailed a Guidebook.
Order a Guidebook »