New announcements for RECongress 2018
Planning to attend the 2018 Religious Education Congress? Everyone who attends will receive a free tote bag — and announcements of the "swag" bag and Art Exhibit have just been made. This year Congress offers 304 workshops, some of which are now beginning to "sell out." But don't worry if the session you want is sold out, many of the workshop sessions are recorded with speaker permission. (Attendee recording in any medium of any workshop or general assembly is NOT permitted.) You can find which workshops are sold out at archive.recongress.org/2018/closed.htm.
And don't forget to share Congress with someone new. This year, first-time attendees who register online are entered into a drawing. Congress is offering one lifetime free registration to a first-time attendee of Congress who registers online. Help us get the word out to your family, friends, fellow parishioners, priests, sisters … anyone who would benefit by attending Congress. The contest submissions end February 20, 2018 at midnight PST.

Have Congress questions? First, try our Help page here.

---
Pass along this emailing or our link — archive.recongress.org — to share with friends, and encourage them to sign up for the Emailings to receive the latest information about RECongress 2018. If you do not care to receive future updates, you can find removal information at the bottom of this message.
It's in the bag at Congress!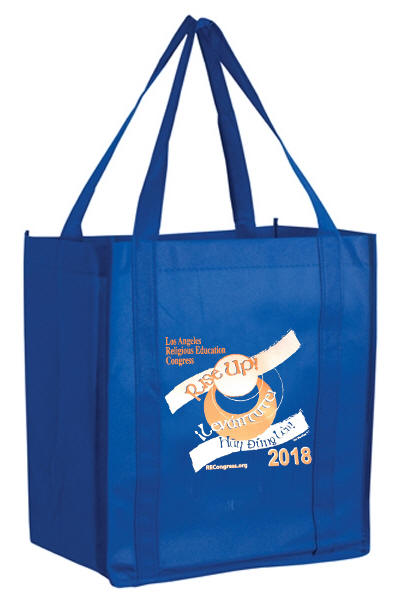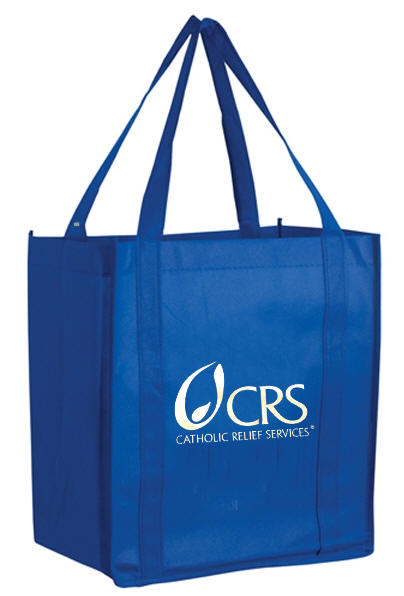 Everyone who registers for RECongress 2018 will receive a souvenir gift bag, available at the Program Book Pick-Up area. This year, Catholic Relief Services (CRS) is sponsoring our "swag" bag, featuring the Congress logo on one side and the CRS logo on the other. In the bag will be the Congress lanyard — sponsored by Franciscan Media and Bookmasters International — and a copy of the 2018 RECongress Program book.
Art Exhibit announced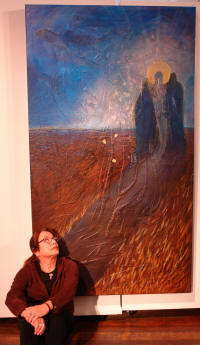 This year our Art Exhibit features artist Angelica Sotiriou Rausch (pictured here with her work, "Road to Emmaus"), whose paintings derive much of their imagery from biblical narratives, Scripture and her prayer life. Her recent works of the past two decades have been a personal journey of uncovering and revealing pathways, windows and portals of light and the Holy Spirit. Inspired by the prayerful, contemplative Byzantine process of iconography, her paintings have adopted the multilayered application of paint working from the darkest value and finishing with the lightest value. Her working process is a tenacious pilgrimage/ministry on a quest to reveal God's Light to the world. In addition, her ministry includes a dedication to teaching visual arts for the last 45 years to communities that often do not have the privilege to have art programs. She maintains her studio/gallery in San Pedro and offers showings to late career artists and to those who have not had the opportunity to share their works in a gallery venue.
Youth Day Feature: Doug Tooke
Youth Day 2018 features an Arena Keynote, Session and Liturgy along with a choice of two workshops from among 13 speakers. Each Emailing we will spotlight one of those speakers:

Based in Helena, Mont., Doug Tooke is Director of Partnerships for ODB Films and owner of Monarch Catholic Ministries. He has over 20 years of professional ministry experience and has traveled to over 75 dioceses teaching, keynoting conventions and training youth ministers. Tooke has presented at World Youth Day, the National Catholic Youth Conference and the National Conference on Catholic Youth Ministry, and continues to serve as a leader in the field.
Session J: Eternal Fire: Confirmation Revitalized! 
March 15, 2018 - AM and PM sessions - ACC North 161
There is no rite of passage. It is not graduation. Confirmation is an anointing of the Spirit and demands a life of active discipleship. Come recognize the need to set the world ablaze!
Youth Day apparel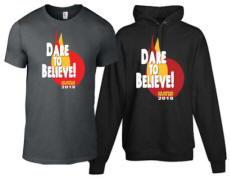 Be sure to order your official Youth Day apparel today! Pre-orders, including group customizations, are now available online at www.seraph7.com. Youth Day T-shirt pricing starts at just $15 per shirt. Sweatshirts are available beginning at $25. Take advantage of pre-order pricing and have the shirts shipped to your doorstep. Options to pick up shirts at Youth Day are also available. Group customization is available for pre-orders for an additional $2 per shirt (minimum quantity of 8). Custom pre-orders must be placed by Friday, February 23, 2018 and all standard pre-orders must be placed by Friday, March 2, 2018.
See the Youth Day page here »
Youth Day: Did you know?

Each year, a collection is taken at the Youth Day liturgies. A portion of this collection goes to support the Youth Ministry Division's efforts to form youth leaders and encourage youth participation in our various programs and leadership camps, with scholarships made available for local, regional and national opportunities. The remainder of our collection is donated to key organizations in an effort to support their work. This year, the primary collection beneficiary is Covenant House, which is committed to helping homeless children and youth by providing immediate support to those in crisis, and advocating for sustainable long-term changes. To learn more about their efforts, please visit www.covenanthouse.org or visit their booth during Youth Day.
Find our Youth Day page here »
Congress Speaker Feature: Fr. Satish Joseph
Over the three days, Congress 2018 will offer 334 workshops presented by 185 speakers. Topics range from personal growth to music to spiritual topics — in English, Spanish and Vietnamese. Each Emailing we spotlight one of our speakers:

Ordained in India, Fr. Satish Joseph has served the Cincinnati Archdiocese for over 16 years. He presently serves as Pastor at both Our Lady of the Immaculate Conception and at St. Helen in Dayton, Ohio. In addition to serving at the two parishes, he organizes parish retreats and parish missions, facilitates retreats for archdiocesan staff, and leads professional development days for Catholics school staff. Fr. Joseph is also founder of Ite Missa Est Ministries, which offers adult faith-formation programs.

Saturday, March 17, 3:00-4:30 pm - Session 6-13
Relationships Ruptured and Restored: New Insights into the Sacrament of Reconciliation (*)
The sacrament of reconciliation is often approached by penitents and confessors alike from the perspective of sinful acts – "breaking the commandments," "doing what is wrong," "missing the mark." While these definitions are not inaccurate, the account of the first sin in Genesis defines sin more broadly. Using the story of the original sin, Fr. Satish Joseph reflects on sin and reconciliation from the perspective of relationships. Soon to be published in a book, this reflection is sure to help inject new meaning and will transform the way in which we approach this sacrament of mercy. The session is designed for catechists, educators, confessors and penitents alike.

Sunday, March 18, 1:00-2:30 pm - Session 8-13
Transforming Parishes into Communities of Disciples (*)
Midway through his seminary training, Fr. Satish Joseph came to new realizations about discipleship. As he often says, "My primary calling is not to the priesthood, but to be a disciple. My priesthood is an expression of my discipleship." Using his pastoral experience at Our Lady of the Immaculate Conception Parish in Ohio, Fr. Joseph will share insights for taking the individual call to discipleship and forming communities of disciples. Over the year, under his pastorship, the parish has developed a new consciousness of being a community of disciples. In this session, Fr. Joseph will share step-by-step strategies for transforming parishes into communities of disciples.
See our other speakers here »
Liturgy Spotlight: Restorative Justice Mass
FRIDAY, MARCH 16, 5:15 pm - Marriott Marquis

Restorative Justice: An Act of Mercy
Bishop Richard Garcia (photo)
Music by Marty Haugen and Daniel Delgado

Lent is a season of forgiveness and reconciliation. How do we redress wrongs without being overly punitive? The answer is a justice that is restorative: the hard work of helping rebuild broken and wounded relationships while providing a path to bridging distances between divided communities. The Paschal Mystery – the life, death and resurrection of Jesus – breaks the chains of sin and death forever. In the Eucharist, that redemptive action continues to unfold for us. Let's show everyone that in the celebration of the Mass, the Eucharist is indeed as St. Augustine described, medicine for the soul.
See the listing of Congress Liturgies here »
Special Hotel rates for attendees

We have contracted special rates for RECongress attendees at some of the nearby hotels to the Anaheim Convention Center. You can find our updated listing online. To get the quoted rates, contact the hotel directly and be sure to mention that you are attending the 2018 Religious Education Congress and ask for the REC or Religious Education Congress Block Group Rate.
Find the Hotel listing here »
Discounted Disney tickets

Religious Education Congress attendees may purchase specially priced Disneyland resort eTickets. There is special pricing for Twilight Convention tickets (after 4 pm), 1-day 1-park, multi-day and park hopper tickets. This eTicket offer is only available online at http://mydisneygroup.com/ZMRC18A.
See other Congress Updates here »
Just for Southern Californians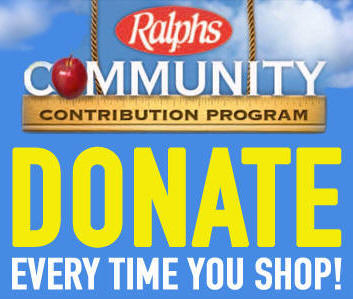 Ralphs Grocery Company, the Southern California supermarket chain, has a program to help non-profit organizations with annual contributions. We invite you to re-register your Ralphs Rewards Card again this year to benefit the RECongress. The current term began September 1 and runs through August 31, 2018. This is an annual program that must be renewed each year. You may register online or by calling (800) 443-4438.

Sign up for the free Ralphs rewards Card and register your card with the Community Contributions Program. It's never been easier to contribute to the RECongress.
Name: Archdiocese of Los Angeles - Religious Education
Organization Number: 90658

Find step-by-step instructions and information online and
Go to the RECongress Ralphs page »
A Look Back: RECongress 2008

SACRED SPACE - CONGRESS 2008
The next phase of the St. John Bible
Project will be featured at Sacred
Space. This is the fifth completed volume (of seven volumes total) for The Saint John's Bible.
The Saint John's Bible project is the first handwritten and illuminated Bible since the early 1500s. This project of 1,150 or so calfskin pages (16 by 24 inches) was commissioned in 1998 by St. John's University in Collegeville, Minn. A team of 14 calligraphers and artists is creating this Bible highlighted by illustrations and illuminations and under the artistic direction of Donald Jackson. Jackson is former longtime scribe to Queen Elizabeth's Crown Office at the House of Lords in London.
See the Guidebook from RECongress 2008 »
Visit Anaheim: Anaheim White House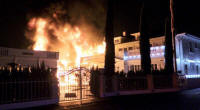 The Anaheim Visitor & Convention Bureau's site, visitanaheim.org, just highlighted the return of the Anaheim White House restaurant. After a devastating fire on February 4, 2017, the Anaheim White House is once again taking reservations for an expected reopening this month. Salvaged pieces of the historic building, built in 1909, are making their way into the new construction. The restaurant is annually listed in our Restaurant section in the Program Book and can be found online at anaheimwhitehouse.com.
Our Web Site — RECongress.org
You can find all Congress information and updates online. Our upcoming RECongress Emailings will feature some Congress Spotlights, and you can find the latest listing of speakers, entertainers, Liturgies and more online. Check our site for updates and announcements.
RECongress Emailing
Be sure to sign-up for our twice-a-month Emailings (around the 1st and 15th) about the latest updates and information about Congress 2018. You may opt out from our Congress Emailing at any time from the "Manage Your Subscription" link below.

Find past Emailings at archive.recongress.org/emailing.htm
© 2018 Los Angeles Religious Education Congress
RECongress 2018

RECongress Dates
March 15 (Youth Day) &
March 16-18, 2018

2018 Congress Theme
"Rise Up!" / "¡Levántate!" / "Hãy Đứng Lên!"
Location
Anaheim Convention Center
800 West Katella Ave.
Anaheim, Calif. 92802
(just south of Disneyland and Disney California Adventure).
See a Yahoo Map »
Have Questions?
View our RECongress help page to see the most frequently asked questions and their answers.
See our FAQ page »
Important Dates
Jan 19 - Last day to request refunds

Jan 26 - Registration fees increased

Feb 23 - Last day to register by mail

Feb 23 - Last day to pre-order custom Youth Day
T-shirts

Mar 2 - Last day to order Youth Day T-shirts to still receive by mail

Mar 12 - Last day of special Disney ticket offer
See our Updates page »
Registration
The key to registration is the Registration Guidebook. It is available online to view and download, but if you need a copy in print, you may order one here.
Order a Guidebook »
Congress Milestones
1956 - first two-day CCD Institute (500 teachers in attendance)

1967 - first three-day "Southern California Confraternity Congress " (7,000 in attendance)

1970 - CCD Congress moves from Los Angeles to Anaheim Convention Center

1973 - first "Religious Education Congress" as CCD office renamed to Office of Religious Education
See the REC Milestones »