RECongress 2018 is just two months away!
Did you know that 2018 Los Angeles Religious Education Congress is offering a lifetime complimentary registration to one individual who is a first-time attendee of Congress and registers online? Help us get the word out to family, friends, fellow parishioners, priests, sisters … anyone who would benefit by attending Congress.
If you haven't yet registered for RECongress 2018, now is the time! Prices increase next week. After next Friday, registration fees for Youth Day will increase to $35 per person, Congress registration increases to $80 per person. Note: This Friday is the last day to request refunds. And consider staying in Anaheim at one our contracted hotels, but act quickly, some hotels have already sold out.
Have Congress questions? First, try our Help page here.

---
Pass along this emailing or our link — archive.recongress.org — to share with friends, and encourage them to sign up for the Emailings to receive the latest information about RECongress 2018. If you do not care to receive future updates, you can find removal information at the bottom of this message.
Exhibitors at Congress 2018 announced
With a capacity of 524 booths in Exhibit Hall A, Congress once again will showcase over 200 companies as exhibitors — ranging from religious art to music, and from publishing houses to educational institutions, in addition to our own represented Archdiocesan ministries.
See the current list of Exhibitors »
Youth Day Feature: Rabbi Michael Lotker
Youth Day 2018 features an Arena Keynote, Session and Liturgy along with a choice of two workshops from among 13 speakers. Each Emailing we will spotlight one of those speakers:

Rabbi Michael Lotker spent the bulk of his first career in the alternative energy business, working in wind power, solar and geothermal energy. In 2003, he was ordained a rabbi at Hebrew Union College in Los Angeles. He is presently the Community Rabbi for the Jewish Federation of Ventura County, Calif., and was recently invited to be a Guest Chaplain at the U.S. House of Representatives. In addition to his studies, Rabbi Lotker has published a book entitled, "A Christian's Guide to Judaism."
Session G: How a Rabbi/Scientist Views Religion, God & Belief
March 15, 2017 - AM and PM sessions - ACC North 151
Rabbi Mike Lotker discusses how his religious faith is informed and strengthened by his scientific training and 30-year career as a physicist. He will discuss the evidence for God's existence, the truth of the Bible, tackle the question of how a loving God can allow evil and tragedy in the world, and help answer the question of why be religious.
Find our Youth Day page here »
Congress Speaker Feature: Fr. Tim Gallagher
Over the three days, Congress 2018 will offer 334 workshops presented by 185 speakers. Topics range from personal growth to music to spiritual topics — in English, Spanish and Vietnamese. Each Emailing we spotlight one of our speakers:

Fr. Timothy Gallagher, an Oblate of the Virgin Mary, is a spiritual director and former provincial who currently holds the St. Ignatius Chair for Spiritual Formation at St. John Vianney Theological Seminary in Denver. For 35 years he has taught Ignatian spirituality at parishes, seminaries, retreat centers and conference centers both nationally and internationally. Fr. Gallagher is author of digital resources and eight books on Ignatian spirituality. He often appears on the Eternal Word Television Network.

Saturday, March 17, 10:00-11:30 am - Session 4-09
Living the Discerning Life: The Teaching of St. Ignatius of Loyola (*)
In this workshop, we will explore St. Ignatius of Loyola's teaching on discernment as applied to daily living. We will focus specifically on Ignatius' classic rules (practical guidelines) for discerning what is of God and what is not in our daily spiritual experiences. We will examine Ignatius' own experience, clarify the basic steps in discernment of spirits, and then indicate the practical tools Ignatius supplies for responding to spiritual consolation (joy in the Lord) and spiritual desolation (discouragement in the spiritual life). Ignatius' primary focus in these 14 rules is to "set captives free" from the discouragement of spiritual desolation.
Sunday, March 18, 10:00-11:30 am - Session 7-10
Discerning the Will of God: An Ignatian Guide to Christian Decision-making (*)
Faithful Christians desire to do God's will in their lives but often do not know how to find it. In our Christian tradition, St. Ignatius of Loyola is the primary exponent of a practical teaching on how to discern God's will. In this workshop, we will explore that teaching: discerning God's will in the different kinds of choices we face; the foundation of discernment; the necessary disposition; the spiritual means; and the three modes in which God's will may be discerning – clarity beyond doubting, an attraction of the heart, and a preponderance of reasons. We will examine all these ways through real-life experiences.
See our other speakers here »
Liturgy Spotlight: Black Culture Votive Mass
FRIDAY, MARCH 16, 5:15 pm - Convention Ballrooms

Votive Mass of the Holy Spirit in the Perspective of Black Culture
Rev. Anthony Bozeman (photo)
Music by Kenneth Louis, Richard Cheri, ValLimar Jansen, and Clifford Petty

These weeks and months of natural disasters, social conflicts and fear of war and destruction provide the appropriate setting for us as Catholic Christians to avail ourselves of the Votive Mass of the Holy Spirit, a liturgical reminder of the Power of God among us. This liturgy can bring us to a renewed understanding that "when things get broken, which can happen so easily, this divine creative power assumes the shape of a rejuvenating energy that renews the face of the earth" (Ps. 104:30). The Spirit of the Living God comes, in the singing of the Pentecost Sequence, to bring relief and consolation to our beings; wash what is unclean; to pour water upon what is dry and hardened; to heal what is hurt; to loosen up what is rigid; to warm what is freezing; to straighten out what is crooked and bent. Like Lazarus, we are called to rise up from the shadows of "the deepest hole, the darkest night." One of the gifts of the black cultural liturgical tradition to the Church is the seamless blending of human action and the work of the Spirit in worship. It is with that perspective in mind that the Congress Liturgy Committee is asking representatives of the Catholic Black Culture communities to bring this Votive Mass of the Holy Spirit alive; to help Congress attendees experience that Pentecost is Now!
See the listing of Congress Liturgies here »
RECongress Spotlight: Live Streaming in Hall B
Opening Event only, Friday, March 16, 8:30-9:30 am – Hall B
Watch Friday's Opening Event broadcast live in Hall B. With the growing popularity of our RECongress.org/LIVE streaming, this is another venue to view the morning Arena experience.
Find our Congress Spotlights here »
Special Hotel rates for attendees

We have contracted special rates for RECongress attendees at some of the nearby hotels to the Anaheim Convention Center. You can find our updated listing online. To get the quoted rates, contact the hotel directly and be sure to mention that you are attending the 2018 Religious Education Congress and ask for the REC or Religious Education Congress Block Group Rate.
Find the Hotel listing here »
Discounted Disney tickets

Religious Education Congress attendees may purchase specially priced Disneyland resort eTickets. There is special pricing for Twilight Convention tickets (after 4 pm), 1-day 1-park, multi-day and park hopper tickets. This eTicket offer is only available online at http://mydisneygroup.com/ZMRC18A.
See other Congress Updates here »
Just for Southern Californians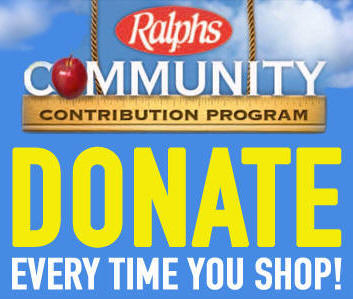 Ralphs Grocery Company, the Southern California supermarket chain, has a program to help non-profit organizations with annual contributions. We invite you to re-register your Ralphs Rewards Card again this year to benefit the RECongress. The current term began September 1 and runs through August 31, 2018. This is an annual program that must be renewed each year. You may register online or by calling (800) 443-4438.

Sign up for the free Ralphs rewards Card and register your card with the Community Contributions Program. It's never been easier to contribute to the RECongress.
Name: Archdiocese of Los Angeles - Religious Education
Organization Number: 90658

Find step-by-step instructions and information online and
Go to the RECongress Ralphs page »
A Look Back: RECongress 2008
SUNDAY, MARCH 2, 2008 - LUNCHTIME ENTERTAINMENT


Hall B – 11:45 am - 12:30 pm

PAUL MELLEY & ODDWALK
"Lift Your Gaze… And Lift Your Voices!"
Three new first-rate composers and performers – Paul Melley and Oddwalk Ministries (Orin Johnson and Shannon Cerneka) – converge on Congress at lunchtime with sounds of Praise and Worship that will help you "see anew"!
See the Guidebook from RECongress 2008 »
Our Web Site — RECongress.org
You can find all Congress information and updates online. Our upcoming RECongress Emailings will feature some Congress Spotlights, and you can find the latest listing of speakers, entertainers, Liturgies and more online. Check our site for updates and announcements.
RECongress Emailing
Be sure to sign-up for our twice-a-month Emailings (around the 1st and 15th) about the latest updates and information about Congress 2018. You may opt out from our Congress Emailing at any time from the "Manage Your Subscription" link below.

Find past Emailings at archive.recongress.org/emailing.htm
© 2018 Los Angeles Religious Education Congress
RECongress 2018

RECongress Dates
March 15 (Youth Day) &
March 16-18, 2018

2018 Congress Theme
"Rise Up!" / "¡Levántate!" / "Hãy Đứng Lên!"
Location
Anaheim Convention Center
800 West Katella Ave.
Anaheim, Calif. 92802
(just south of Disneyland and Disney California Adventure).
See a Yahoo Map »
Have Questions?
View our RECongress help page to see the most frequently asked questions and their answers.
See our FAQ page »
Important Dates
Jan 19 - Last day to request refunds

Jan 26 - Registration fees increase after this date

Feb 23 - Last day to register by mail

Feb 23 - Last day to pre-order custom Youth Day T-shirts

Mar 2 - Last day to order Youth Day T-shirts to still receive by mail

Mar 12 - Last day of special Disney ticket offer
See our Updates page »
First-time Attendees:
Congress is offering lifetime complimentary registration to one individual who is a first-time attendee of Congress and registers online. Help us get the word out to family, friends, fellow parishioners, priests, sisters … anyone who would benefit by attending Congress.
Register now »
Registration
The key to registration is the Registration Guidebook. If you attended RECongress 2017, you will automatically be mailed a Guidebook (available in October). If you need one, you may order one here.
Order a Guidebook »
Congress Milestones
1956 - first two-day CCD Institute (500 teachers in attendance)

1967 - first three-day "Southern California Confraternity Congress " (7,000 in attendance)

1970 - CCD Congress moves from Los Angeles to Anaheim Convention Center

1973 - first "Religious Education Congress" as CCD office renamed to Office of Religious Education
See the REC Milestones »