Some "firsts" at RECongress 2018
We have several "firsts" planned for the 2018 Los Angeles Religious Education Congress. Among them, this year Youth Day is the first to use the new Anaheim Convention Center facility (ACC North) for workshops. In addition, this is the first time we are wrapping the Morning Praise around the Keynote Address. And ... all three of this year's Keynotes are women (Dr. Carolyn Woo our English Keynote in the Arena; María Clara Bingemer, our Spanish Keynote in Hall B; and Katie Prejean, our Youth Day Keynote in the Arena). And another first — Congress 2018 boasts three "red hats" as presenters: Cardinal Gregorio Rosa Chavez (from San Salvador, El Salvador), Cardinal Luis Antonio Tagle (from Manila, Philippines) and Los Angeles Cardinal Roger Mahony. And don't miss our new video about the Liturgies at Congress. With 14 Eucharistic Liturgies and several prayer services during RECongress, there is much to choose from.
Have questions about Congress? First, try our Help page here.

---
Pass along this emailing or our link — archive.recongress.org — to share with friends, and encourage them to sign up for the Emailings to receive the latest information about RECongress 2018. If you do not care to receive future updates, you can find removal information at the bottom of this message.
Youth Day Feature: Bob Perron
Youth Day 2018 features an Arena Keynote, Session and Liturgy along with a choice of two workshops from among 13 speakers. Each Emailing we will spotlight one of those speakers:

Bob Perron is Director of Youth and Young Adult Ministry for the Diocese of Wheeling-Charleston, W.Va. For over a decade he has presented his stand-up and storytelling at over 100 parishes and dioceses across the United States and Canada. Perron has been a frequent presenter at the National Catholic Youth Conference, the National Conference on Catholic Youth Ministry, and at Youth Day. His most recent book is entitled "Lessons Learned From a God-Sized Family: In a Me-Sized World."
Session B - How Do You Know?
Thursday, March 15, 2017 - AM and PM sessions - ACC North 162
If it hasn't already started, it won't be long until adults begin asking THE question, "What do you want to be when you grow up?" How do you decide? Where does God fit in? This workshop will offer practical tips for discerning where God is calling you.
Find our Youth Day page here »
Congress Speaker Feature: Bill Huebsch
Over the three days, Congress 2018 will offer 334 workshops presented by 185 speakers. Topics range from personal growth to music to spiritual topics — in English, Spanish and Vietnamese. Each Emailing we spotlight one of our speakers: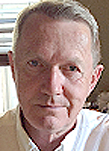 Bill Huebsch has been a farmer, a writer, a diocesan administrator, a master catechist, a college professor and a spiritual director. He is on the adjunct faculty at the Institute for Pastoral Studies at Loyola University Chicago. Huebsch has published more than 30 booklets and books on spirituality and ministry, including "The Art of Accompaniment," "How God Speaks to Us in Prayer," and several others. For many years, he has maintained a busy international lecture schedule.

Friday, March 16, 10:00-11:30 am - Session 1-11
How to Learn the Art of Accompaniment (*)
Pope Francis has had a lot to say to the church and the world over the past few years, but there is no pastoral strategy he has emphasized more than pastoral accompaniment. In this lively workshop, Bill Huebsch will help us consider the principles and practices of accompaniment as they are presented by Pope Francis and the Church. We will find that, as we learn to accompany others, we open the door for many who felt they were edged out of church life.

Saturday, March 17, 10:00-11:30 am - Session 4-14
How to Recognize Grace When You See It (*)
In this exciting workshop, we will consider grace, which is how God dwells with us in the nitty gritty of our daily lives. God's graceful indwelling continually shapes and calls us. We experience this grace in many ways, but we often don't recognize it, or having seen it, don't embrace it. Bill Huebsch offers us a practical and exciting guide to help us recognize grace when we see it: in our own lives and the lives of those around us. Recognizing grace helps us "get up and do what needs to be done"!
See our other speakers here »
Liturgy Spotlight: Mary Our Mother Mass
Saturday, March 17, 2018
Mary, Mother of Reconciliation
Convention Ballrooms – 5:15 pm
Msgr. Ray East, presider (pictured)
Music by Tony Alonso and Jeanne Cotter

From the Foreword of the Collection of Masses of the Blessed Virgin Mary: "As the Church has reflected on the person and life of Mary, it has come to a deeper realization of what it is to follow Christ." From the 12th century, we have honored Mary as the Refuge of Sinners (the patroness of our region). Seeing the Blessed Mother as the model of Christian life and participating "with God in the very work of reconciliation through her divine maternity" (Pope St. John Paul II, Reconciliatio et paenitentiae, no. 35) this Mass extols the mercies of God to every creature and honors the Blessed Virgin for her "heart of compassion for sinners" (Preface). This is the first time a Mass dedicated to the Blessed Virgin Mary will be celebrated at the RECongress.
Be sure to watch our new video about Liturgies at Congress here.
See the listing of Congress Liturgies here »
Spotlight on: Morning Praise & Keynote
SATURDAY MORNING PRAISE & KEYNOTE - Arena – 7:50-9:30 am
We open the day with prayer and thanks to God in a new format this year! For Saturday morning, the Keynote Address will be situated within the context of Morning Praise. With Scripture, movement and song (lead by Meredith Augustin and Trevor Thompson), we enter a prayerful space to ask God to open our hearts and minds as our Keynote speaker is presented. After her address, we close with prayer and song as we ask the Spirit to make what we heard a call to Rise Up! and proclaim God's goodness. Please make sure that you arrive at the beginning so that you enjoy the full experience.

Keynote Address reflecting on the theme "Rise Up!"
Dr. Carolyn Woo joins us to share her experiences of people around the world being called to rise up in the midst of suffering and tragedy to find a surer footing in God's love. The source of this strength is hope. Come and see how God is stirring up hope in those around you and how you may be called to rise up and be a bearer of God's love in solidarity.
Youth Day apparel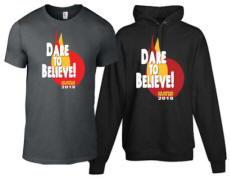 Be sure to order your official Youth Day apparel today! Pre-orders, including group customizations, are now available online at www.seraph7.com. Youth Day T-shirt pricing starts at just $15 per shirt. Sweatshirts are available beginning at $25. Take advantage of pre-order pricing and have the shirts shipped to your doorstep. Options to pick up shirts at Youth Day are also available! Group customization is available for pre-orders only for an additional $2 per shirt (minimum quantity of 8). Custom pre-orders must be placed by Friday, February 23, 2018 and all standard pre-orders must be placed by Friday, March 2, 2018.
See the Youth Day page here »
Don't miss this Disney ticket offer

Religious Education Congress attendees may purchase specially priced Disneyland resort eTickets. There is special pricing for Twilight Convention tickets (after 4 pm), 1-day 1-park, multi-day and park hopper tickets. This eTicket offer is only available online at http://mydisneygroup.com/ZMRC18A.
See other Congress Updates here »
Special Hotel rates for attendees

We have contracted special rates for RECongress attendees at some of the nearby hotels to the Anaheim Convention Center. You can find our updated listing online. To get the quoted rates, contact the hotel directly and be sure to mention that you are attending the 2018 Religious Education Congress and ask for the REC or Religious Education Congress Block Group Rate.
Find the Hotel listing here »
Just for Southern Californians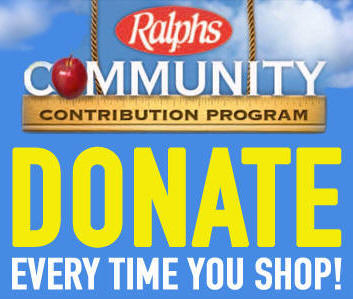 Ralphs Grocery Company, the Southern California supermarket chain, has a program to help non-profit organizations with annual contributions. We invite you to re-register your Ralphs Rewards Card again this year to benefit the RECongress. The current term began September 1 and runs through August 31, 2018. This is an annual program that must be renewed each year. You may register online or by calling (800) 443-4438.

Sign up for the free Ralphs rewards Card and register your card with the Community Contributions Program. It's never been easier to contribute to the RECongress.
Name: Archdiocese of Los Angeles - Religious Education
Organization Number: 90658

Find step-by-step instructions and information online and
Go to the RECongress Ralphs page »
A Look Back: RECongress 2008
FRIDAY, FEBRUARY 29, 2008
Period 3-05: Good Ground Will Yield a Fruitful Harvest
A worshiping community starves for ways to grow spiritually. The experience of this workshop is an attempt to plant a seed on the hearts of participants, the Good Ground, to yield the musical fruit worthy of giving honor and glory to God.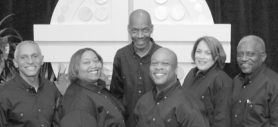 Appearing left to right: Richard Cheri, Jalonda Robertson, Kenneth Louis, W. Clifford Petty, Jennifer Broyard Bonam and Timothy Jones Jr.

Richard Cheri is Director of Liturgy and Music at Our Lady of the Sea Catholic Church in New Orleans. He formerly served on the faculties at the Institute for Black Catholic Studies at Xavier University of Louisiana and at Loyola University of New Orleans. Cheri has published several musical compositions and has made numerous presentations at liturgical and catechetical conferences throughout the country with his team of liturgical musicians.
The Team
Richard Cheri has been the principal director of the New Orleans Archdiocese Mass Gospel Choir, which sang in 1992 for the National Black Catholic Congress in New Orleans. In the ensuing years, Cheri has worked alongside Jalonda Robertson, Timothy Jones Jr. and Jennifer Broyard Bonam. With the musical contributions of Kenneth Louis, W. Clifford Petty, and Cheri's young son, Richie, this team of liturgical music ministers has given workshops and provided music at conferences throughout the United States.
See the Guidebook from RECongress 2008 »
Our Web Site — RECongress.org
You can find all Congress information and updates online. Our upcoming RECongress Emailings will feature some Congress Spotlights, and you can find the latest listing of speakers, entertainers, Liturgies and more online. Check our site for updates and announcements.
RECongress Emailing
Be sure to sign-up for our twice-a-month Emailings (around the 1st and 15th) about the latest updates and information about Congress 2018. You may opt out from our Congress Emailing at any time from the "Manage Your Subscription" link below.

Find past Emailings at archive.recongress.org/emailing.htm
© 2017 Los Angeles Religious Education Congress
RECongress 2018

RECongress Dates
March 15 (Youth Day) &
March 16-18, 2018

2018 Congress Theme
"Rise Up!" / "¡Levántate!" / "Hãy Đứng Lên!"
Location
Anaheim Convention Center
800 West Katella Ave.
Anaheim, Calif. 92802
(just south of Disneyland and Disney California Adventure).
See a Yahoo Map »
Have Questions?
View our RECongress help page to see the most frequently asked questions and their answers.
See our FAQ page »
Important Dates
• Jan 19 - Last day to request refunds

• Jan 26 - Registration fees increase after this date

• Feb 23 - Last day to register by mail
See our Updates page »
Registration
The key to registration is the Registration Guidebook. If you attended RECongress 2017 and didn't receive one in the mail, you may order one here.
Order a Guidebook »
Congress Milestones
• 1956 - the first two-day CCD Institute (500 teachers in attendance)

• 1967 - first three-day "Southern California Confraternity Congress " (7,000 in attendance)

• 1970 - CCD Congress moves from Los Angeles to Anaheim Convention Center

• 1973 - first "Religious Education Congress" as CCD office renamed to Office of Religious Education
See the REC Milestones »