The RECongress Guidebook to be mailed
Our Registration Guidebook is going into the mail next week. The Guidebook is your key to register for the 2018 Los Angeles Religious Education Congress. (Online registration is also expected next week!) The Guidebook contains all workshop and speaker descriptions, entertainment and liturgy options, and all events during Congress. If you attended RECongress 2017, you will automatically be mailed a Registration Guidebook. BUT ... you don't have to wait for the mail; download a copy now and plan out your visit to RECongress 2018.


---
Pass along this emailing or our link — archive.recongress.org — to share with friends, and encourage them to sign up for the Emailings to receive the latest information about RECongress 2018. If you do not care to receive future updates, you can find removal information at the bottom of this message.
Download the Guidebook now
Again this year, you can view our Registration Guidebook in four different formats:

PDF: The 2018 Registration Guidebook is available online in the popular Adobe Portable Document Format (PDF). Using their free Reader, you can view the complete Guidebook or specific sections. View it here.

iPaper: The Guidebook is also available in iPaper format, which requires NO software download and is a Web-based format. See it here.

Web Pages: View each workshop period (English and Spanish) as a Web page. Go to our Navigation page here.

Paper: Still prefer a paper copy of the Guidebook? If you didn't attend Congress 2017, you can order one here.
Youth Day Feature: Bob Perron
Youth Day 2018 features the Arena Keynote, Session and Liturgy along with a choice of two workshops from among 13 speakers. Each Emailing we will spotlight one of those speakers:

Bob Perron is Director of Youth and Young Adult Ministry for the Diocese of Wheeling-Charleston, W.Va. For over a decade he has presented his stand-up and storytelling at over 100 parishes and dioceses across the United States and Canada. Perron has been a frequent presenter at the National Catholic Youth Conference, the National Conference on Catholic Youth Ministry, and at Youth Day. His most recent book is entitled "Lessons Learned From a God-Sized Family: In a Me-Sized World."
Thursday, March 15 - Session B - ACC North 162
How Do You Know?
If it hasn't already started, it won't be long until adults begin asking THE question, "What do you want to be when you grow up?" How do you decide? Where does God fit in? This workshop will offer practical tips for discerning where God is calling you.
Congress Speaker Feature: Blessie La Scola
Over the three days, Congress 2018 will offer over 300 workshops presented by more than 200 speakers. Topics range from personal growth to music to spiritual topics — in English, Spanish and Vietnamese. (Workshop titles marked with an asterisk are recorded sessions.) Each Emailing we spotlight one of our speakers:

Blessie La Scola has been active in the areas of catechesis, sacramental preparation and faith formation. She served as Master Cate­chist for the Diocese of San Jose for over 25 years and has been on staff for 23 years at Holy Family Parish in San Jose, Calif. She offers training and in-services and has mentored lay leaders in implementing or developing the RCIA process in their parish. She is author of several titles, including "RCIA and You" and "Children of the Light: Pre-catechumenate Sessions for Children and Families."
Saturday, March 17, 1:00-2:30 pm - Session 5-15
What's the Hurry with Conversion? (*)
The Rite of Christian Initiation of Adults is not about offering "in and out food." The process does not encourage us to rush through any preparation with the participants so they can celebrate a rite. The intention of the Rite of Initiation is to facilitate others – adults, youth and children – seeking to belong to the Church toward a strong formation of faith. Are we giving them enough time to do so? Can we do better?
Sunday, March 18, 1:00-2:30 pm - Session 8-14
Children of the Light: Pre-catechumenate Period with Children (*)
Working with children in search of a relationship with Christ and the Church is challenging. When given the time for trust to develop, to form bonds within a community, to have a sense of God's presence in their lives and be supported by family and members of the parish, the children begin to have an awareness of faith. The period of the pre-catechumenate offers children a foundation to be built upon as they move into the next periods of the process. It is important that we offer the Rite of Christian Initiation process within God's time and not our own.
See our other speakers here »
Liturgy Spotlight: Care of the Earth
FRIDAY, MARCH 17, 5:15 pm - Convention Arena
Care of the Earth in the Perspective of the Filipino Culture

Cardinal Luis Tagle, presider
Music by Ricky Manalo & Clarissa Martinez
Continuing our prayer and reflection from Pope Francis' encyclical, Laudato Sí, we are offering a Mass with a focus on caring for our common home. This year, members of the Filipino community will be sharing their pastoral response in liturgy. Since this is Lent, part of the response will focus on calling to mind the sins we have committed against nature and against our neighbors as well as a commitment to deepen our awareness of God's action in all of creation. How do we help the earth "Rise Up"? How do we inspire our brothers and sisters in light of the Gospel to rise up and care for our common home?
RECongress Spotlight: Friday Night Concert
FRIDAY, MARCH 16 - 8:00 - 9:30 pm - Arena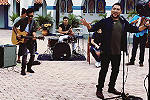 Ivan Diaz & Friends
"Rise Up! ... to the rhythm of Latin music!"
Come and lift up your voice with Ivan Diaz and friends in a night of praise, faith and joy. A celebration of music in Spanish from contemporary to beloved titles that will inspire you.

"¡Levántate – al ritmo de la música latina!"
Ven y eleva tu voz junto a Iván Díaz y sus amigos en una noche de alabanza, fe y alegría. Una celebración musical en español con cantos contemporáneos y éxitos de siempre que te inspirarán.
Find our Congress Spotlights here »
Special Hotel rates for attendees

We have contracted special rates for RECongress attendees at some of the nearby hotels to the Anaheim Convention Center. You can find our updated listing online. To get the quoted rates, contact the hotel directly and be sure to mention that you are attending the 2018 Religious Education Congress and ask for the REC or Religious Education Congress Block Group Rate.
Find the Hotel listing here »
Discount ticket store opens next week!

Religious Education Congress attendees may purchase specially priced Disneyland resort eTickets. There is special pricing for Twilight Convention tickets (after 4 pm), 1-day 1-park, multi-day and park hopper tickets. This eTicket store opens online November 9 and is only available at http://mydisneygroup.com/ZMRC18A.
See other Congress Updates here »
Just for Southern Californians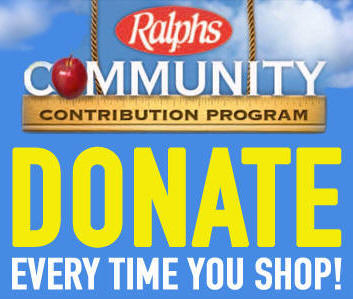 Ralphs Grocery Company, the Southern California supermarket chain, has a program to help non-profit organizations with annual contributions. We invite you to re-register your Ralphs Rewards Card again this year to benefit the RECongress. The current term began September 1 and runs through August 31, 2018. This is an annual program that must be renewed each year. You may register online or by calling (800) 443-4438.

Sign up for the free Ralphs rewards Card and register your card with the Community Contributions Program. It's never been easier to contribute to the RECongress.
Name: Archdiocese of Los Angeles - Religious Education
Organization Number: 90658

Find step-by-step instructions and information online and
Go to the RECongress Ralphs page »
A Look Back: RECongress 2008

SATURDAY KEYNOTE 2008
REV. ROBERT BARRON
"The Religious Educator as Evangelizer:
A True Mission in Changing Times"
The church's primary mission is to proclaim Jesus as Lord. This call is rooted in a tradition going back to St. Paul for whom proclaiming Jesus as "Lord" was an absolute stand against the powers and authorities of the world – political, cultural, economic and military. When we look at Jesus we see him as gatherer of the lost, embodiment of the Kingdom, friend of sinners, victor over death. Those involved in the ministry of catechesis are challenged to see -– and help others see – the world through the lens of Jesus, and to model their lives on the pattern of Christ's own life. Their evangelizing mission is a bold proclamation that "Jesus is Lord!"
See the Guidebook from RECongress 2008 »
Our Web Site — RECongress.org
You can find all Congress information and updates online. Our upcoming RECongress Emailings will feature some Congress Spotlights, and you can find the latest listing of speakers, entertainers, Liturgies and more online. Check our site for updates and announcements.
RECongress Emailing
Be sure to sign-up for our twice-a-month Emailings (around the 1st and 15th) about the latest updates and information about Congress 2018. You may opt out from our Congress Emailing at any time from the "Manage Your Subscription" link below.

Find past Emailings at archive.recongress.org/emailing.htm
© 2017 Los Angeles Religious Education Congress
On this All Saints Day, we as the Church honor all the saints, famous and obscure, canonized or not. As St. Mother Teresa challenged, "All of us must be saints in this world. Holiness is a duty for you and me. So let's be saints and so give glory to the Father."

RECongress 2018

RECongress Dates
March 15 (Youth Day) &
March 16-18, 2018

2018 Congress Theme
"Rise Up!" / "¡Levántate!" / "Hãy Đứng Lên!"
Location
Anaheim Convention Center
800 West Katella Ave.
Anaheim, Calif. 92802
(just south of Disneyland and Disney California Adventure).
See a Yahoo Map »
Registration
The key to registration is the Registration Guidebook. If you attended RECongress 2017, you will automatically be mailed a Guidebook (available in October). If you need one, you may order one now.
Order a Guidebook »
Have Questions?
View our RECongress help page to see the most frequently asked questions and their answers.
See our FAQ page »
Congress Milestones
1956 - first two-day CCD Institute (500 teachers in attendance)
1967 - first three-day "Southern California Confraternity Congress " (7,000 in attendance)
1970 - CCD Congress moves from Los Angeles to Anaheim Convention Center
1973 - first "Religious Education Congress" as CCD office renamed to Office of Religious Education
See the REC Milestones »