RECongress 2018 Speakers & Workshops
Plan to attend the 2018 Los Angeles Religious Education Congress. You can now find on our web site a listing of all the 184 speakers and their Youth Day and Congress workshops. You can also find workshops listed by categories. Also online you can find Congress spotlights, the schedules, entertainment options, liturgies & prayer services, as well as the latest updates. Consider staying at Congress this year and look for the listing of hotels with special rates for Congress attendees.


---
Pass along this emailing or our link — archive.recongress.org — to share with friends, and encourage them to sign up for the Emailings to receive the latest information about RECongress 2018. If you do not care to receive future updates, you can find removal information at the bottom of this message.
Youth Day Feature: Ansel Augustine
Youth Day 2018 features an Arena Keynote, Session and Liturgy along with a choice of two workshops from among 13 speakers. Each Emailing we will spotlight one of those speakers:

Dr. Ansel Augustine has worked for over 18 years in his hometown of New Orleans as well as around the country. He is currently Residence Minister for Student Leadership and Faith Formation at St. John's University and on the faculty for the Institute for Black Catholic Studies at Xavier University of Louisiana. Dr. Augustine presently serves on the board for the National Federation for Catholic Youth Ministry. He has presented at various national conferences and has written several publications related to ministry.
What's Goin' On: Culture and Politics
In this workshop, we will take a look at the state of our world. How are we called to respond as people of faith in a world that appears to reject faith? We will also examine some ways to strengthen our faith.
Congress Speaker Feature: Sr. Barbara Reid
Over the three days, Congress 2018 will offer over 300 workshops presented by more than 200 speakers. Topics range from personal growth to music to spiritual topics — in English, Spanish and Vietnamese. Each Emailing we spotlight one of our speakers:

Sr. Barbara Reid, a Dominican Sister of Grand Rapids, Mich., is Vice President and Academic Dean as well as Professor of New Testament Studies at Catholic Theological Union in Chicago, where she has served since 1988. She is author of biblical works and presents approximately 25 speaking engagements a year throughout the United States, Canada, Ireland, New Zealand, Bolivia, Peru, Thailand and Guatemala. Sr. Reid's most recent book is entitled, "Wisdom's Feast: An Invitation to Feminist Interpretation of the Scriptures."

Women Arising In the Gospel of Luke
The Gospel of Luke has more episodes featuring women than any other Gospel, which led early feminists to say that Luke is the Gospel for the advancement of women. Later feminists have examined the roles that women play in the third Gospel and have concluded that it relegates women to silent, passive roles, and when women speak, they are corrected or not believed. This session will reveal the women at the tomb as faithful, persistent hearers and proclaimers of the Word, even as women fall silent in Luke's second volume, leaving us with an ambiguous message.
See our other speakers here »
Liturgy Spotlight: Eritrean Mass
SATURDAY, MARCH 17, 5:15 pm
Eritrean (Eastern Rite)


Rev. Tesfaldet Asghedom, presider
Music by the Eritrean Community

Father Tes Asghedom serves as Pastor at Sacred Heart Church in the Lincoln Heights neighborhood of Los Angeles and is one of the oldest parishes founded in the Los Angeles Archdiocese. The country of Eritrea, on the northeast coast of Africa, is equally divided between Christian (Orthodox Church, Roman Catholic and Lutheran protestants) and Muslim religions.
See the listing of Congress Liturgies here »
RECongress Spotlight: Film Showcase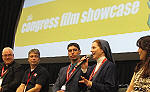 Friday, March 16, 7:45-9:45 pm
This year's Film Showcase, in partnership with Loyola Marymount University's Center for Religion and Spirituality, presents excerpts from a number of narrative feature films, shorts, documentaries, experimental and animated films, whose thematic elements are grounded in Catholic social teaching, justice, ministry, spirituality and theology. Filmmakers will be present to meet with audience members.
Find other Congress Spotlights here »
Special hotel rates for attendees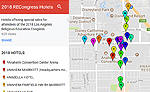 Be sure to find our interactive map with information about contracted hotels with special rates for RECongress attendees. You can find all hotel information online. To get the quoted rates, contact the hotel directly and be sure to mention that you are attending the 2018 Religious Education Congress and ask for the REC or Religious Education Congress Block Group Rate.
Find the Hotel listings here »
Discount ticket store opens next month

Religious Education Congress attendees may purchase specially priced Disneyland resort eTickets. There is special pricing for Twilight Convention tickets (after 4 pm), 1-day 1-park, multi-day and park hopper tickets. Our online eTicket store is scheduled to open November 9.
See other Congress Updates here »
Just for Southern Californians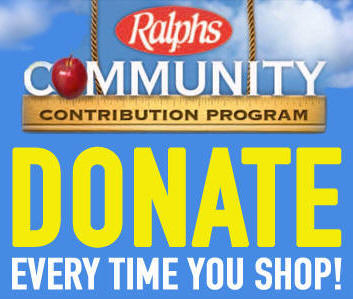 Ralphs Grocery Company, the Southern California supermarket chain, has a program to help non-profit organizations with annual contributions. We invite you to re-register your Ralphs Rewards Card again this year to benefit the RECongress. The current term began September 1 and runs through August 31, 2018. This is an annual program that must be renewed each year. You may register online or by calling (800) 443-4438.

Sign up for the free Ralphs rewards Card and register your card with the Community Contributions Program. It's never been easier to contribute to the RECongress.
Name: Archdiocese of Los Angeles - Religious Education
Organization Number: 90658

Find step-by-step instructions and information online and
Go to the RECongress Ralphs page »
A Look Back: RECongress 2008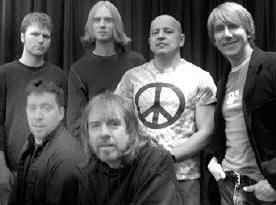 FRIDAY EVENING CONCERT: Arena – 8:00 pm
BOB HALLIGAN, JR. & CEILI RAIN
Ceili (say: KAY-lee) is a Gaelic (Irish) word that means "party." Thus, Ceili Rain is a Celtic-pop rock downpour of heavenly partiness! This six-headed joy-monster for Jesus will delight kids from 3 to 93. Billboard Magazine raves: "This group deserves to be heard by the entire world!" Join the Celtic conga line in the Arena on Friday night! live in solidarity and loving care.
See the Guidebook from RECongress 2008 »
Our Web Site — RECongress.org
You can find all Congress information and updates online. Our upcoming RECongress Emailings will feature some Congress Spotlights, and you can find the latest listing of speakers, entertainers, Liturgies and more online. Check our site for updates and announcements.
RECongress Emailing
Be sure to sign-up for our twice-a-month Emailings (around the 1st and 15th) about the latest updates and information about Congress 2018. You may opt out from our Congress Emailing at any time from the "Manage Your Subscription" link below.

Find past Emailings at archive.recongress.org/emailing.htm
© 2017 Los Angeles Religious Education Congress
RECongress 2018

RECongress Dates
March 15 (Youth Day) &
March 16-18, 2018

2018 Congress Theme
"Rise Up!" / "¡Levántate!" / "Hãy Đứng Lên!"
Location
Anaheim Convention Center
800 West Katella Ave.
Anaheim, Calif. 92802
(just south of Disneyland and Disney California Adventure).
See a Yahoo Map »
Registration
The key to registration is the Registration Guidebook. If you attended RECongress 2017, you will automatically be mailed a Guidebook (available in late October). If you need one, you may order one here.
Order a Guidebook »
Congress Milestones
1956 - first two-day CCD Institute (500 teachers in attendance)
1967 - first three-day "Southern California Confraternity Congress " (7,000 in attendance)
1970 - CCD Congress moves from Los Angeles to Anaheim Convention Center
1973 - first "Religious Education Congress" as CCD office renamed to Office of Religious Education
See the REC Milestones »