Liturgies & Hotels announced
Plan to attend the 2016 Los Angeles Religious Education Congress ... and stay! We have contracted with a number of hotels surrounding the Anaheim Convention Center for special rates for Congress attendees. You can find the listing -- and interactive map -- online. And check as we update our Congress Liturgies online, on our Updates page. The Registration Guidebook and online registration will be available later this month.
---
Pass along this emailing or our link — archive.recongress.org — to share with friends, and encourage them to sign up for the Emailings to receive the latest information about RECongress 2016. If you do not care to receive future updates, you can find removal information at the bottom of this message.
Youth Day Speaker Feature: Katie Prejean
Both Youth Day tracks get to see the Youth Day Arena keynote and two chosen workshops, including this one and others whose sessions are held in the Convention Center meeting rooms.
Keep Calm and Love Jesus: Dealing with Stress and Chaos Every Day
Life can be really chaotic. With going to school, maintaining a social life, being nice to your family, dating your boyfriend/girlfriend and trying to look and act your best, the chaos can sometimes overtake what should be the most important thing in your life: your relationship with Jesus Christ. Katie Prejean is a teacher, youth minister, graduate school student, fiancée, friend, and dog-mom who keeps a busier schedule than anyone she knows, and she's learned (the hard way) how to balance the daily stresses of life and her relationship with Jesus. We'll spend time learning how to find balance and find peace as you try to maintain your sanity. Come learn how to "Keep Calm and Love Jesus."

Youth minister and speaker Katie Prejean teaches at St. Louis Catholic High School and is Youth Director at Our Lady Queen of Heaven Church, both in Lake Charles, La. She has spoken at events throughout the country, ranging from small sessions to the National Catholic Youth Conference. Prejean reads voraciously, blogs occasionally, is a die-hard New Orleans Saints fan, binge watches Net­flix, loves Jesus, works out every day, and doesn't like to be hugged.
See the Youth Day page »
Special Hotel Rates

Don't forget to make your travel arrangements now. We have secured special rates for Congress attendees at a number of hotels with pricing to meet everyone's needs. Make sure when making your reservations you mention the Religious Education Congress so that you receive our special contracted rates.
See the Hotels listing »
Speaker Feature: Robin Davis
Over the three days, Congress 2016 will offer over 300 workshops presented by more than 200 speakers. Topics range from personal growth to music to spiritual topics — in English, Spanish and Vietnamese. Each Emailing we spotlight one of our speakers:

Robin Davis is Editorial Director at Kenyon College in Gambier, Ohio, where she works as Editor of their award-winning alumni magazine. Before joining the staff at Kenyon, she was Food Editor for the Columbus Dispatch. Born and raised in Ohio, Davis spent 13 years on the West Coast as a restaurant critic and food writer for the San Francisco Chronicle and as Assistant Editor at Bon Appétit magazine in Los Angeles. Her latest book, "Recipe For Joy," was published in spring 2013.

Spirituality for Blended Families: A Stepmom's Story of Finding Faith, Following Love and Feeding a Family
With over 23 million blended families in the United States today, one in three people is a member of a step-family. After marrying a widower with three young children, Robin Davis learned firsthand the unique challenges for communication, parenting and sharing faith in a blended family. She will share her experiences of how she used food to connect with her new family and how her new family restored her faith.

Food as a Language for Family
Sharing a meal with someone is one of the most personal and universal experiences of life. When Robin Davis, author of "Recipe For Joy," married a widower with three young children, she felt wholly unequipped to take on full-time motherhood. But she did know how to cook (she had made a career out of it). Robin will share her story of how she used the dinner table as a way to bond with her new family with food as a language they could all understand.
Go to the Speakers Page »
Discount Disney Tickets

Religious Education Congress attendees can purchase specially priced Disneyland resort eTickets, including Twilight Convention tickets (after 4 pm), 1-day 1-park, multi-day and park hopper tickets. The offer is only available online and is not available at the Park. Order online at disneytickets.disney.go.com/store/ZMRB16A

Note: eTickets are valid from Thursday, February 18, 2016 to Monday, February 29, 2016.
Read about the Disney Ticket offer »
Just for Southern Californians
Ralphs Grocery Company, a major supermarket chain in the Southern California area, supports schools, churches and other non-profit organizations with annual contributions. Here is an easy way to help the Los Angeles Religious Education Congress, who is a member of Ralphs Community Contributions Program. Simply by using your Ralphs rewards Card a portion of eligible purchases are contributed to the RECongress. This is an annual program that must be renewed each year. If you were part of the program last year, we thank you, but everyone needs to re-enroll again for this year's term.

We encourage all Ralphs shoppers to sign up for the free Ralphs rewards Card and register their card with the Community Contributions Program. It's easy! Every time you shop for groceries and scan your card at Ralphs, RECongress will automatically earn up to 5% of all eligible purchases per enrolled card. Sign up now! It's never been easier to contribute to the RECongress.

Name: Archdiocese of Los Angeles - Religious Education
Organization Number: 90658

Find step-by-step instructions and information online and
Our Web Site — RECongress.org
You can find all Congress information and updates online. Our upcoming RECongress Emailings will feature some Congress Spotlights, and we will be adding speaker and hotel information online. Check our site for updates and announcements.
RECongress Emailing
Be sure to sign-up for our twice-a-month Emailings about the latest updates and information about Congress 2016. You may opt out from our Congress Emailing at any time from the "Manage Your Subscription" link below.

Find past Emailings at archive.recongress.org/emailing.htm
© 2015 Los Angeles Religious Education Congress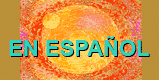 RECongress 2016

RECongress Dates
February 25 (Youth Day) &
February 26-28, 2016

2016 Congress Theme
"Boundless Mercy" / "Misericordia Inagotable"
2016 Theme Reflection
See a reflection on the 2016 Congress logo by ORE Director Fr. Chris Bazyouros.
Read the Reflection »
Location
Anaheim Convention Center
800 West Katella Ave.
Anaheim, Calif. 92802
(just south of Disneyland and Disney California Adventure).
See a Yahoo Map »
Registration
The key to registration is the Registration Guidebook. If you attended RECongress 2015, you will automatically be mailed a Guidebook (available in October). If you need one, you may order one here.
Order a Guidebook »
Congress Milestones
1956 - first two-day CCD Institute (500 teachers in attendance)
1967 - first three-day "Southern California Confraternity Congress " (7,000 in attendance)
1973 - first "Religious Education Congress" as CCD office renamed to Office of Religious Education
See the REC Milestones »