Congress Liturgies Announced
Eucharistic liturgies and prayer services to take place at the 2016 Los Angeles Religious Education Congress have been announced. Be sure to check our web site for the latest information about Congress 2016, as we continually update our speaker information. And keep watch for Hotel announcements coming soon. Online registration will begin next month.
---
Pass along this emailing or our link — archive.recongress.org — to share with friends, and encourage them to sign up for the Emailings to receive the latest information about RECongress 2016. If you do not care to receive future updates, you can find removal information at the bottom of this message.
Youth Day Speaker Feature: Mark Hart
Both Youth Day tracks get to see the Youth Day Arena keynote and two chosen workshops, including this one and others whose sessions are held in the Convention Center meeting rooms.
Beyond Boring: Reading the Bible for a Change
Reading the Bible can seem boring, intimidating or pointless to many. So WHY would God give us the Scriptures? What does God want you to take from His Book, does it really matter to your life, and why should you care? Come laugh and learn with Mark Hart, as he dispels the myths, gives practical advice and, basically, kicks the devil in the face.

Mark Hart is Executive Vice President for Life Teen International. The best-selling and award-winning author and co-author of over a dozen books has traveled the globe speaking to millions. Hart is a regular guest on several Catholic radio programs, a co-host on SiriusXM Radio, and produces a weekly podcast for Life Teen. He has a popular DVD Bible Study series "T3" and "Altaration." His latest books include "Behold the Mystery" and "Zealous: Following Jesus with Guidance from St. Paul."
See the Youth Day page »
Liturgies at Congress 2016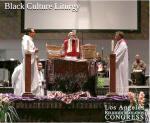 This Extraordinary Jubilee Year of Mercy, as called for by Pope Francis, has already inspired many people and given the Church great energy moving into the next year. It also had great impact on our work in preparing for Congress 2016. The Jubilee Year, along with Pope Francis' encyclical on the environment, sparked some wonderful creativity in our liturgy preparations. Our hope is that the liturgies of Congress may be a Spirit-filled encounter with Christ Jesus and a celebration of the life of the Church. We invite you to experience a liturgy from among the many cultures represented.

On Friday, in addition to a General liturgy, we will have choices of the Church on the Margins, Contemplative, Indonesian, Nigerian and Spanish liturgies, as well as evening prayer (5:15 pm) and a Taizé service at 9 pm.

On Saturday, we will celebrate Black Culture, Care of the Earth and Protección de la Tierra, Mass of Compassion, Syriac and Vietnamese in addition to our annual Young Adult Mass.
See the Congress Liturgies »
Speaker Feature: Thomas Reese, SJ
Over the three days, Congress 2016 will offer over 300 workshops presented by more than 200 speakers. Topics range from personal growth to music to spiritual topics — in English, Spanish and Vietnamese. Each Emailing we spotlight one of our speakers:

Jesuit priest Fr. Thomas Reese is a senior analyst at the National Catholic Reporter. From 2006-13 he was Senior Fellow at the Woodstock Theological Center at Georgetown University, where he focused on religion and public policy. From 1998 to 2005, he was editor of America magazine. Fr. Reese is author of several books, including "Archbishop: Inside the Power Structure of the American Catholic Church." He frequently appears on television and radio discussing Catholic issues and is often quoted in the press.

Synod on the Family: What Happened, Why It Matters
What happened at October's Synod on the Family, and why does it matter? Topics will include the process, divorce and Communion, annulments, church treatment of gays, and how the church can support families in crisis.

Pope Francis and the Environment: Caring for Mother Earth and Her Children
In his encyclical, Laudato Si', Pope Francis tells us what he learned from scientists about threats to the environment and why he thinks this is a moral issue. He explains the causes of the environmental crisis in our political and economic systems and how we should respond to what is the most important challenge of the 21st century.
Go to the Speakers Page »
Discount Disney Tickets

Religious Education Congress attendees can purchase specially priced Disneyland resort eTickets, including Twilight Convention tickets (after 4 pm), 1-day 1-park, multi-day and park hopper tickets. The offer is only available online and is not available at the Park. Order online at disneytickets.disney.go.com/store/ZMRB16A

Note: eTickets are valid from Thursday, February 18, 2016 to Monday, February 29, 2016.
Read about the Disney Ticket offer »
Just for Southern Californians
Ralphs Grocery Company, a major supermarket chain in the Southern California area, supports schools, churches and other non-profit organizations with annual contributions. Here is an easy way to help the Los Angeles Religious Education Congress, who is a member of Ralphs Community Contributions Program. Simply by using your Ralphs rewards Card a portion of eligible purchases are contributed to the RECongress. This is an annual program that must be renewed each year. If you were part of the program last year, we thank you, but everyone needs to re-enroll again for this year's term.

We encourage all Ralphs shoppers to sign up for the free Ralphs rewards Card and register their card with the Community Contributions Program. It's easy! Every time you shop for groceries and scan your card at Ralphs, RECongress will automatically earn up to 5% of all eligible purchases per enrolled card. Sign up now! It's never been easier to contribute to the RECongress.

Name: Archdiocese of Los Angeles - Religious Education
Organization Number: 90658

Find step-by-step instructions and information online and
Our Web Site — RECongress.org
You can find all Congress information and updates online. Our upcoming RECongress Emailings will feature some Congress Spotlights, and we will be adding speaker and hotel information online. Check our site for updates and announcements.
RECongress Emailing
Be sure to sign-up for our twice-a-month Emailings about the latest updates and information about Congress 2016. You may opt out from our Congress Emailing at any time from the "Manage Your Subscription" link below.

Find past Emailings at archive.recongress.org/emailing.htm
© 2015 Los Angeles Religious Education Congress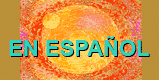 RECongress 2016

RECongress Dates
February 25 (Youth Day) &
February 26-28, 2016

2016 Congress Theme
"Boundless Mercy" / "Misericordia Inagotable"
2016 Theme Reflection
See a reflection on the 2016 Congress logo by ORE Director Fr. Chris Bazyouros.
Read the Reflection »
Location
Anaheim Convention Center
800 West Katella Ave.
Anaheim, Calif. 92802
(just south of Disneyland and Disney California Adventure).
See a Yahoo Map »
Registration
The key to registration is the Registration Guidebook. If you attended RECongress 2015, you will automatically be mailed a Guidebook (available in October). If you need one, you may order one here.
Order a Guidebook »
Congress Milestones
1956 - first two-day CCD Institute (500 teachers in attendance)
1967 - first three-day "Southern California Confraternity Congress " (7,000 in attendance)
1973 - first "Religious Education Congress" as CCD office renamed to Office of Religious Education
See the REC Milestones »