RECongress 2016

MARK THE DATE!RECongress 2016
February 25 (Youth Day) & February 26-28, 2016



Congress/Youth Day Wrap-up
Our 2015 Los Angeles Religious Education Congress was an amazing success. It boasted 39,838 in attendance, with 202 speakers presenting 309 workshops in three languages (English, Spanish and Vietnamese), and with 21,446 registered for Congress. Youth Day attendance was 15,341. Our Exhibit Hall had 543 booths with 1,576 representatives from 260 different companies and organizations. See the statistics from Congress 2015.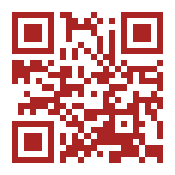 Don't forget to take the Congress survey. If you attended Congress – and haven't already done so– please take a few minutes and complete our online evaluation. Even if you filled out the paper form, we ask, if possible, that you also please complete the online survey. Use the QR code or go to the survey at archive.recongress.org/survey. Our online Congress survey will close this Saturday, April 4.
Pass along this emailing or our link – archive.recongress.org – to share with friends and encourage them to sign up for our Congress Emailing for the latest information and updates. If you do not care to receive future updates, you can find removal information at the bottom of this message.
Youth Day Lives On!
A big THANK YOU to all those who attended and supported Youth Day 2015! The hard work and dedication of over 500 youth and adult volunteers made it possible for 15,000 participants to "Talk Jesus" with each other ... a message carried around the globe through social media, where #LAYouthDay and #TalkJesusWithMe TRENDED on Twitter and Instagram!

For those who attended Youth Day, today (Monday, March 30, 2015) is the last day to complete the Youth Day evaluation. Be sure to give us your feedback; it helps us to know what we are doing well, and how we can continue to improve Youth Day so that young people have the best experience possible.
This year, the collection at Youth Day liturgies was over $15,000 – $8,000 of that will be donated to Homeboy Industries and $2,000 to the Catholic Youth Foundation USA. The remainder will go to support leadership programs and conferences for young people in the Los Angeles Archdiocese.

And remember to Save the Date: Youth Day 2016 will be held on Thursday, February 25, 2016!
Did You...
See the video by Alanzo Moreno of The Making
with the Youth Day 2015 theme song "Talk Jesus,"
written and performed by Jeremy and Ryan.
Listen to some Jeremy and Ryan's songs -
including the Youth Day 2015 Theme Song
Watch the Youth Day Arena events:
Youth Day 2015 | Opening Rally (a.m.)
See the YouTube/RECongress Channel »
RECongress.org/Live!
Since Congress 2010 we have live-streamed events in the Anaheim Arena. And each year since, the schedule has expanded. This year we also live-streamed Youth Day Arena events and the Spanish sessions held in Hall B. So there are two playlists this year – one in English (Arena events) and one in Spanish (Hall B events) – all at RECongress.org/LIVE. If you didn't get a chance to see the sessions live, you can still watch them online. You can find the links to these as well online:
| | |
| --- | --- |
| | REC2015 | Opening Rite & Welcome | Ceremonia de Oración y Bienvenida |
| | REC 2015 | Eucharistic Liturgy | Australian Culture |
| | REC2015 | Entire Arena sings "Here I Am Lord" to Sr. Edith Prendergast (Saturday Concert) |
| | REC2015 | Closing Eucharistic Liturgy | Liturgia Eucarística de Clausura |
See Our YouTube/RECongress Channel »
Congress Registration Statistics
This year for Congress 2016, we had registrants representing every state in the nation! On our Congress statistics page you can find details on the number of registrations by state and country, as well as the top cities in California. We had attendees from Canada (492 registered), Australia (76), Mexico (32), Ireland (19), United Kingdom (15), New Zealand (11), Korea (5), Spain (5), Philippines (4), Argentina (3), Dominican Republic (3), Guam (3), Pakistan (3), and one each from American Samoa, Belize, El Salvador, Malaysia, Nigeria, Poland, Singapore, Venezuela and Vietnam. And see our interactive map to see how many came from your state.

TOP FIVE STATES
California

-

21,947

registrants


Nevada

-

412
Arizona

-

267
Washington

-

238
Texas

-

214
TOP FIVE CITIES (all Calif.)
Los Angeles - 1,685
San Diego - 579
Long Beach - 322
Santa Ana - 294
San Jose - 278
See Congress 2015 Statistics »
We're Posting Photos Online
Though the days of Congress 2015 have passed, Congress still lives on ... online! Relive some of the Congress magic as we continue to post photos on our web site. And keep checking back to see if "you're in the picture!" as new photos are posted at archive.recongress.org/2015/photos.htm
And Did You See These?
The Tongan community gifted two beautiful quilts (one pictured) to Sr. Edith Prendergast in honor of her years with the RECongress.

Daniel Mulhall from RCLBenziger presents Sr. Edith Prendergast and Archbishop José Gomez with a check for $2,000 for the Religious Education Endowment Fund.

Sr. Edith receives a framed photo of the RECongress 2015 logo from the Anaheim Orange County Visitor & Convention Bureau in gratitude for her 28 years of service.

The Saturday evening concert in the Arena honored Sr. Edith (flanked by Archbishop Gomez, center, and Msgr. Lloyd Torgerson, at right) for her years of service at the Office of Religious Education.

Young men incarcerated at the Ventura Youth Correctional Facility in Camarillo, Calif., helped prepare nearly 16,000 hosts for Youth Day 2015..

You can find us on social media on
Facebook - www.facebook.com/RECongress


Twitter

- www.twitter.com/LACongress


Pinterest

- www.pinterest.com/LACongress


Instagram

- www.instagram.com/LACongress
See Photos from Congress »
See Reviews of Congress
Find out what's been said about Congress – especially the featured stories appearing in The Tidings, official newspaper of the Los Angeles Archdiocese. You can find these links – and links to other stories, notices and pieces appearing online – on our Reviews page.
See Reviews about Congress »
Lost and Found
Feel like you left something behind at Congress? Every year after our Religious Education Congress event there are a great many unclaimed items that end up in our Lost and Found. We have several pairs of eyeglasses, jackets, travel mugs and more! Let us know what you are missing and we'll see if it is among our Lost and Found items.
See the Lost & Found Info »
Audio Recordings
Still thinking about that Congress session you missed? Wish you could have shared a talk with a friend? It's not too late! There were 247 Congress workshops recorded at Congress by CSC Digital Media that are available on Audio CDs — and soon, as downloadable MP3s. The order form in is the Program Book (page 25) or online at archive.recongress.org/recordings.htm. Also, from that page you can order recordings from past years as well.
Go to the Congress Recordings page »
Emailing
We are nearing our last Emailing for Congress 2015. Be sure you are on our list to receive info about Congress 2016. You may opt out from the Congress Emailing at any time from the link below. Our Emailings for Congress 2016 will begin in late summer 2015.
See Past Emailings »