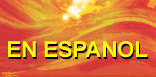 RECongress 2014
March 13 (Youth Day) & March 14-16, 2014
2014 Theme
"Hope: A World Afire" / "Esperanza que Enciende al Mundo"
Youth Day Theme
"Never Alone, Forever Accepted"
• Dates
• Emailing

Online at archive.recongress.org


Email us at
congress
@la-archdiocese.org

Office of Religious Education - Archdiocese of Los Angeles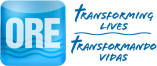 Friend us, find us, watch us, share us...



Registration Guidebook now available
On this All Saints Day, we as the Church honor all the saints, famous and obscure, canonized or not. As Mother Teresa challenged, "All of us must be saints in this world. Holiness is a duty for you and me. So let's be saints and so give glory to the Father."

The Registration Guidebook for the 2014 Los Angeles Religious Education Congress is now available! Over 20,000 copies of the book are in the mail — but you don't have to wait for your copy. Get a sneak peek of the book NOW and pre-plan your workshop sessions.

Online Registration will begin mid-November. Watch for information in our November 15 Emailing.

Are you receiving this Congress Emailng in your inbox? We have 29,652 who have asked to be on the list. Pass along this emailing or our link — archive.recongress.org — to receive the latest information about Congress 2014 and encourage your friends to sign up for our Congress Emailing for updates. If you do not care to receive future updates, you can find removal information at the bottom of this message.

¡Para información en español, clic aquí!




WHAT IS CONGRESS?
The Religious Education Congress, sponsored by the Archdiocese of Los Angeles Office of Religious Education, is the nation's largest annual gathering of Roman Catholics! Our last RECongress, held in March, brought together nearly 40,000 people during the four-day weekend! We had registrants from across the country and as far away as Ireland and Australia.

DATES
The 2014 Los Angeles Religious Education Congress dates are:
• March 13, 2014 (Youth Day)
•
March 14-16, 2014
Location
Congress is held annually at the Anaheim Convention Center, located at 800 West Katella Ave. in Anaheim, Calif. (just south of Disneyland and Disney California Adventure). See a Yahoo Map
Fees
The registration fee for Youth Day 2014, March 13 is $30 per person. The adult days have a separate registration and fee, which is $70 per person. Fees increase after the late registration date (postmarked after January 22, 2014). The late fee for Youth Day is $35; the late fee for RECongress is $80. There is a $30 processing fee for refunds. There are NO REFUNDS AFTER JANUARY 22, 2014. The replacement ticket cost for Youth Day is $50 per group; for RECongress it is $30 per person.
Registration
The key to registration is the Registration Guidebook, which contains all workshop and speaker descriptions, entertainment and liturgy options, and all events during Congress. If you attended RECongress 2013, you will automatically be mailed a Registration Guidebook. Guidebooks are now in the mail! If you need a Guidebook, please order one here.
REGISTRATION GUIDEBOOK NOW AVAILABLE


The Registration Guidebook is your key to registering for Congress 2014. If you attended Congress 2013, you will automatically receive your book in the mail. BUT you don't have to wait for the mail! You can view the Guidebook now — in three different formats:

PDF: The Registration Guidebook is available online in the Adobe Portable Document Format (PDF). It is available as a complete download, or for convenience, you may download individual sections. Note: You need the free Adobe Reader installed on your computer to view PDF documents.

iPaper: The Guidebook is also available in iPaper format, which requires NO software download.

Web Page: All the Congress workshop periods (English and Spanish) are viewable as their own Web pages. Go to our 2014 Navigation page.

By Mail: Have you moved since last year, or need an extra copy for a friend? You can still order a paper version of the Guidebook online.

Go to the Congress Registration Guidebook

YOUTH DAY VOLUNTEERS


Youth Day MC Training Day
Youth Day is looking for young people to introduce speakers and help with rallies!
• Are you in high school? (grade 9 - 12)
• Are you registered for Youth Day 2014 with a school or parish?
• Do you like performing in front of large crowds?
• Can you arrive at Youth Day in Anaheim by 8:30 a.m.?
• Can you attend a REQUIRED training day or other rehearsals if needed?
• Would you like a Youth Day 2014 T-Shirt for free?
• Do you like to help others have a good time?
If you answered YES to all of these, then come be an MC at Youth Day! To be an MC for the day, all interested youth must attend the required MC TRAINING DAY on Saturday, January 11, 2014 at 9 am-noon at Holy Family Parish in South Pasadena (Parish Hall, 1520 Fremont Ave.). Download the form and return it by Friday, January 3, 2014.
Adult Volunteers
Any adults who are interested in being volunteers for Youth Day, AND ARE NOT chaperoning a group, can do so by filling out the volunteer form. We can definitely use youth-friendly adults who want to help our day run smoothly. Please pass on this information to adults in your parish that might want to be part of an exciting day for over 15,000 high school students! Download the form and return it by Friday, February 14, 2014.
YOUTH DAY T-SHIRTS


Official Youth Day T-shirts are available for custom and group pre-orders. Customize your Youth Day shirt with your youth group or parish name on the back for only $2.50 additional. Custom orders with payment must be received by February 17, 2014 for direct shipping.

The special pre-order discount pricing (valid thru February 24, 2014) is :
T-shirts: $12.50 ($15 at Youth Day)
Sweatshirts: $25 ($30, limited quantity at Youth Day)
Adult sizes: S, M, L, XL, 2XL, 3XL

On Youth Day, merchandise will be available at the Seraph7 booth in the main lobby of the Convention Center Arena. Pre-order to ensure you get yours at www.seraph7.com or email store@seraph7.com
YOUTH DAY SPEAKER FEATURE: MIKE PATIN


Mike Patin has worked in youth ministry since 1984, spending six years as a high school teacher and coach before working for the Catholic Youth Organization/Youth Ministry Office for the New Orleans Archdiocese. He was also on the adjunct faculty at Notre Dame School of Theology Seminary in New Orleans. Since 2003, the "faith horticulturist" has been speaking full time on the issues of Catholic faith, positive attitude and living life fully. Among his many book titles is "A Standing Invitation."

YOUTH DAY
Thursday, March 13, 2014
Session P: I Scream, You Scream, We All Scream


Ice cream! So many different flavors. School, family, church – all are filled with so many different flavors of people and sometimes it is hard to understand, get along or even appreciate others. How do we deal with people who are different than ourselves and aren't a "flavor" we like? What does Jesus ask of us?

SPEAKER FEATURE: FR. MIKE WHITE & TOM CORCORAN


Fr. Michael White is a priest of the Baltimore Archdiocese, where he served as an archdiocesan Vice-Chancellor; as Priest-Secretary to (then-Archbishop) Cardinal William Keeler and, during that time, as director of Pope John Paul II's visit to Baltimore. Fr. White is presently Pastor at the Church of the Nativity in Timonium, Md., which has seen the congregation nearly triple in weekend attendance and a significant increase of giving and service in ministry. Fr. White is also co-author of "Rebuilt," which narrates the story of Nativity Church's rebirth.


Tom Corcoran has served the Church of the Nativity in Timonium, Md., in a variety of roles that give him a unique perspective on parish ministry and leadership. Beginning as a youth minister, he later held positions as coordinator of children's ministry and director of small groups. Corcoran currently serves as Associate to the Pastor and is responsible for weekend message development, strategic planning and staff development. Corcoran is also co-author with Fr. Michael White of "Rebuilt."
Friday, March 14, 2014
10:00 - 11:30 am — Session 1-25
"
Growing a Healthy Parish"

Many parishes today are struggling to retain members. Others see congregations aging in place with little success in attracting newcomers. God is the agent of growth in our communities. But, we are responsible for removing growth-restricting barriers. In this session, we will look at specific strategies to make it happen — anywhere!
Saturday, March 15, 2014
10:00 - 11:30 am — Session 4-27
"Ecclesia: The Church as a Movement "

God created the Church to be a movement of his people and not simply the preservation of a building. In this session, we will share why it is vital we see the Church as a movement. We will also share strategies for getting your church moving – especially if it has been static.

See the Congress 2014 Speakers Page
SACRED ILLUMINATIONS 2014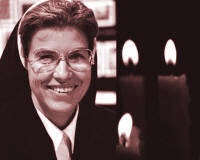 Saturday, March 15, 8:00 pm – Convention 213
Returning again to Congress on Saturday is Sacred Illuminations, a mystical choreography of light and sound. This evening event incorporates the newest liturgical and fine art photography by Sister Rose Marie Tulacz, SND, along with her reflections. Light a candle. Receive God's Word. Reflect and pray. Be still. Deepen hope. Be loved.
RECONGRESS ON YOUTUBE

Did you know that RECongress has a channel on Youtube? What began with a single video about Youth Day 2009 has turned into promos, interviews and hours and hours of workshops and liturgies from the Anaheim Convention Center Arena during Congress. And attendees have created their own videos, too. Check out "A video submitted by Eric and Jonathan Donkers" (who gave us permission to share).
Go to the RECongress Channel on Youtube
SPECIAL DISNEY OFFER


It's back! Congress attendees are able to get specially priced Disneyland Resort Tickets. Find specials on tickets to Disneyland and Disney California Adventure, with special pricing on evening passes and on single- and multi-day passes for both Disneyland Resort parks. Tickets are good from March 7-18, 2014 and only available online — beginning early January. Watch for updates.

See updates from RECongress 2014

HOTELS


Don't forget to make your travel arrangements now for the 2014 Los Angeles Religious Education Congress. We have secured special rates for Congress attendees at a number of hotels with pricing to meet everyone's needs. Make sure when making your reservations you mention the Religious Education Congress so that you receive our special rate.

See the RECongress Hotels Page

RECONGRESS & SOCIAL MEDIA


Did you know the 2014 Los Angeles Religious Education Congress is very social?! Look for us online and friend us, add us, follow us on these social networks ... and see what's new!

Our web site at
RECongress: www RECongress.org
Photos on Flickr:
www.flickr.com/recongress
And find us online...
Facebook: facebook.com/RECongress
Twitter: twitter.com/LACongress
Pinterest: www.pinterest.com/LACongress
Instagram: www.instagram.com/LACongress
PHotos on Flickr:
www.flickr.com/recongress
Go to our RECongress Channel on Youtube
JUST FOR SOUTHERN CALIFORNIANS


Ralphs Grocery Company, a major supermarket chain in the Southern California area, supports schools, churches and other non-profit organizations with annual contributions. The Los Angeles Religious Education Congress is a member of Ralphs Community Contributions Program. Simply by using your Ralphs rewards Card a portion of eligible purchases are contributed to the RECongress. This is an annual program that must be renewed each year. The current term runs from September 1, 2013 through August 31, 2014!
If you were part of the program last year, we thank you, but everyone needs to re-enroll each year. We encourage all Ralphs shoppers to sign up for the free Ralphs rewards Card and register their card with the Community Contributions Program. It's easy! Every time you shop for groceries and scan your card at Ralphs, RECongress will automatically earn up to 5% of all eligible purchases per enrolled card. Sign up now! It's never been easier to contribute to the RECongress.
Organization Name: Archdiocese of Los Angeles - Religious Education
Organization Number: 90658
Find step-by-step instructions and information online.

See the RECongress Ralphs page
RECONGRESS.ORG
You can find all Congress information and updates online. We have posted all the speakers and workshops and are updating hotel information. Check our site for updates and announcements.
EMAILING
Be sure to sign-up for this twice-a-month Emailing about Congress updates and events. You may opt out from the Congress Emailing at any time from the link below. Our Emailings for Congress 2014 are scheduled only through April 2014.