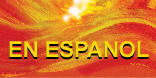 RECongress 2014
March 13 (Youth Day) & March 14-16, 2014
2014 Theme
"Hope: A World Afire" / "Esperanza que Enciende al Mundo"
Youth Day Theme
"Never Alone, Forever Accepted"
• Dates
• Emailing

Online at archive.recongress.org


Email us at
congress
@la-archdiocese.org

Office of Religious Education - Archdiocese of Los Angeles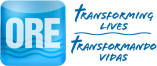 Friend us, find us, watch us, share us...



Announcing Sunday's English Address
The Sunday English Address at the 2014 Los Angeles Religious Education Congress has been announced. Dr. Carolyn Woo, President and CEO of Catholic Relief Services, will speak on "Leadership for Transformation" And find updates of all our Congress speakers, schedule, entertainment and liturgies on our web site.

Pass along this emailing or our link — archive.recongress.org — to receive the latest information about Congress 2014 and encourage your friends to sign up for our Congress Emailing for updates. If you do not care to receive future updates, you can find removal information at the bottom of this message.

¡Para información en español, clic aquí!




WHAT IS CONGRESS?
The Religious Education Congress, sponsored by the Archdiocese of Los Angeles Office of Religious Education, is the nation's largest annual gathering of Roman Catholics! Our last RECongress, held in March, brought together nearly 40,000 people during the four-day weekend! We had registrants from across the country and as far away as Ireland and Australia.

DATES
The 2014 Los Angeles Religious Education Congress dates are:
• March 13, 2014 (Youth Day)
•
March 14-16, 2014
Location
Congress is held annually at the Anaheim Convention Center, located at 800 West Katella Ave. in Anaheim, Calif. (just south of Disneyland and Disney California Adventure). See a Yahoo Map
Fees
The registration fee for Youth Day 2014, March 13 is $30 per person. The adult days have a separate registration and fee, which is $70 per person. Fees increase after the late registration date (postmarked after January 22, 2014). The late fee for Youth Day is $35; the late fee for RECongress is $80. There is a $30 processing fee for refunds. There are NO REFUNDS AFTER JANUARY 22, 2014. The replacement ticket cost for Youth Day is $50 per group; for RECongress it is $30 per person.
Registration
The key to registration is the Registration Guidebook, which contains all workshop and speaker descriptions, entertainment and liturgy options, and all events during Congress. If you attended RECongress 2013, you will automatically be mailed a Registration Guidebook. If you need a Guidebook, please order one here. (Guidebooks will be available late-October.)
ENDOWMENT FUND: GOOD NEWS!
The Office of Religious Education has established an Endowment Fund to support the ongoing training and formation of religious education leaders, particularly by making scholarships available for catechetical leaders to pursue graduate studies. It is our hope that every Director of Religious Education and Director of Youth Ministry will be given the opportunity to receive a master's degree in Religious Education/Religious Studies. Fund contributions come through gift offerings at the Congress Saturday night liturgies along with registration contributions.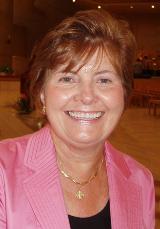 "I want to express my sincere gratitude to all of you who have generously contributed to our Religious Education Endowment Fund. You will be pleased to know that because of your commitment and thoughtful contributions year after year, we have passed the $1 million mark. This is Good News as we are currently enabled to offer financial assistance to 22 lay ministers involved in Parish Catechetical Ministry and related areas in Youth, Young Adult and Adult Formation. Again, I appreciate your support as we continue to ensure quality catechetical leadership to all involved in evangelization and faith formation."
— Sister Edith Prendergast, RSC
YOUTH DAY SPEAKER FEATURE: FR. ROB GALEA


Fr. Rob Galea, an ordained Catholic priest, is currently serving as an assistant parish priest and also as a Chaplain at Notre Dame College, both in Shepparton, Victoria, Australia. He is a singer and songwriter with an international fan base. Apart from his series of recordings and CD releases, Fr. Galea has also written a number of songs for various campaigns and international conferences. He is the co-founder of Stronger, a youth program that is quickly becoming one of Victoria state's largest Catholic youth movements.
"LOL" – Loving Our Liturgy
Liturgy can be boring, yet it is one of the most powerful ways we can connect with our awesome God. The boredom often comes from a lack of understanding and recognizing where God is in all of the words, rituals and incense. Fr. Rob Galea will share about his coming-to-appreciation and love of the liturgy and how it played a vital role in his freedom from anger, bitterness and addiction.
SUNDAY ENGLISH ADDRESS: DR. CAROLYN WOO
Sunday, March 16, 8:30 am


Born and raised in Hong Kong, Carolyn Woo came to the United States to study at Purdue University and after her undergraduate and advanced studies became a member of its faculty. From 1997-2011 Dr. Woo served as Dean of the University of Notre Dame's Mendoza College of Business. Concurrently, she also served on the Board of Directors at Catholic Relief Services, and in 2012 she became President and CEO of CRS. Dr. Woo travels extensively throughout the world, speaking at local events, university seminars and various Catholic conferences.
"Leadership for Transformation: Ministry Afire for the Common Good with Uncommon Excellence!"
Join Dr. Carolyn Woo, President and Chief Executive Officer of Catholic Relief Services, as she inspires leadership for transformation of our world. Enjoy music by OCP artists touched by their journey to Ghana, Africa. Enter into the story of Dr. Woo's journey from her birth place in Hong Kong, her immigration to the United States to attend Purdue University, as Dean of the Mendoza College of Business at the University of Notre Dame, to her current position at CRS, our U.S. Catholic community's mission to serve millions of our brothers and sisters around the world with compassion and excellence. Leave inspired with the tools to be the body of Christ in the world and lead lives and ministry "afire" for the common good.

See the Congress 2014 Speakers Page

CONGRESS VIDEOS ONLINE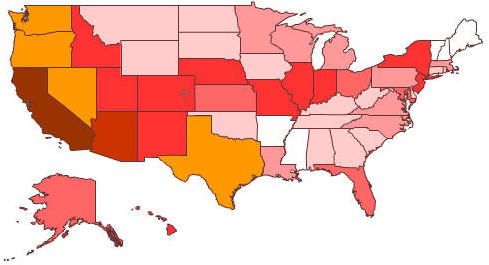 On our RECongress Channel on YouTube you can find nearly 100 videos from Congress — and nearly 40 hours of programming just from Congress 2013. Watch the Arena events, beginning with Youth Day on Thursday and running through Sunday. Find all of this at our YouTube.com/RECongress Channel. And don't miss out on our other social media sites: follow us on Twitter @LACongress and find us on Facebook at www.facebook.com/RECongress.

See other Highlights from Congress 2014


HOTELS


Don't forget to make your travel arrangements now for the 2014 Los Angeles Religious Education Congress. We have secured special rates for Congress attendees at a number of hotels with pricing to meet everyone's needs. Make sure when making your reservations you mention the Religious Education Congress so that you receive our special rate.

See the RECongress Hotels Page

JUST FOR SOUTHERN CALIFORNIANS


Ralphs Grocery Company, a major supermarket chain in the Southern California area, supports schools, churches and other non-profit organizations with annual contributions. The Los Angeles Religious Education Congress is a member of Ralphs Community Contributions Program. Simply by using your Ralphs rewards Card a portion of eligible purchases are contributed to the RECongress. This is an annual program that must be renewed each year. The current term runs from September 1, 2013 through August 31, 2014!
If you were part of the program last year, we thank you, but everyone needs to re-enroll each year. We encourage all Ralphs shoppers to sign up for the free Ralphs rewards Card and register their card with the Community Contributions Program. It's easy! Every time you shop for groceries and scan your card at Ralphs, RECongress will automatically earn up to 5% of all eligible purchases per enrolled card. Sign up now! It's never been easier to contribute to the RECongress.
Organization Name: Archdiocese of Los Angeles - Religious Education
Organization Number: 90658
Find step-by-step instructions and information online.

See the RECongress Ralphs page
RECONGRESS.ORG
You can find all Congress information and updates online. We will soon be adding Congress Spotlights and are constantly updating speaker and hotel information. Check our site for updates and announcements.
EMAILING
Be sure to sign-up for this twice-a-month Emailing about Congress updates and events. You may opt out from the Congress Emailing at any time from the link below. Our Emailings for Congress 2014 are scheduled only through April 2014.