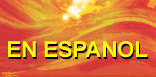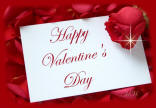 RECongress 2014
March 13 (Youth Day) & March 14-16, 2014
2014 Theme
"Hope: A World Afire" / "Esperanza que Enciende al Mundo"
Youth Day Theme
"Never Alone, Forever Accepted"
• Dates
• Emailing

Online at archive.recongress.org


Email us at
congress
@la-archdiocese.org

Office of Religious Education - Archdiocese of Los Angeles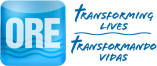 Friend us, find us, watch us, share us...



RECongress is next month!
It's February 14th ... and you know what that means — the 2014 Los Angeles Religious Education Congress is just a month away. In our Emailings you will find some of the latest information about our event, including important dates and deadlines about Congress, and some of the highlights of Congress 2014.

IMPORTANT DATES
Feb. 5 - Tickets mailing (for registrations processed by Jan 29)
Feb. 21 - Tickets mailing (for registrations processed by Feb 18)
Feb. 27 - Tickets mailing (for registrations processed by Feb 25)
Mar. 1 - After this date, all remaining tickets will be emailed with a barcode to be printed on site in Anaheim.

You are receiving this RECongress Emailing from your interest or your registration for Congress. Pass along this emailing or our link — archive.recongress.orgg — to receive the latest information about Congress 2014 and encourage your friends to sign up for our Congress Emailing for updates. If you do not care to receive future updates, you can find removal information at the bottom of this message.

¡Para información en español, clic aquí!




WHAT IS CONGRESS?
The Religious Education Congress, sponsored by the Archdiocese of Los Angeles Office of Religious Education, is the nation's largest annual gathering of Roman Catholics! Already this year we have 472 attendees registered from around the world, including Canada (374), Australia (58), the United Kingdom (13), Mexico (7), the Dominican Republic (5), Ireland (5), Pakistan (4), Brazil (2), New Zealand (3), and the Philippines (1). You can find other statistics from this year's Congress on our web site.

DATES
The 2014 Los Angeles Religious Education Congress dates are:
• March 13, 2014 (Youth Day)
•
March 14-16, 2014
Location
Congress is held annually at the Anaheim Convention Center, located at 800 West Katella Ave. in Anaheim, Calif. (just south of Disneyland and Disney California Adventure). See a Yahoo Map
Fees
The registration fee for Youth Day 2014, March 13 is $35 per person ($30 before January 22). The adult days have a separate registration and fee, which is $80 per person ($70 by January 22). There are NO REFUNDS AFTER JANUARY 22, 2014.
Registration
You can register for Congress by check (mailing in your registration) or online by credit card. And with your registration — both online and mailed — be sure to provide your email address. EVERYONE who has provided a working email will receive confirmation of registration along with your ticket assignments. Want to switch a session? Want to change a workshop to attend with a friend? No problem. Go online and make your changes. Changes can be made up until the time tickets are printed.
PROGRAM BOOK SNEAK PEEK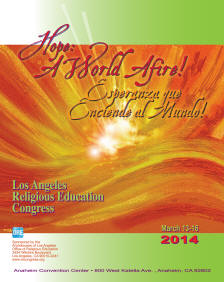 Be ready for Congress: Now you can see the online version of the Program Book that people receive when they arrive at Congress 2014. Get a little extra time to plan out your weekend by downloading the Program Book. Available in PDF and iPaper formats.
WHAT YOU'LL FIND (and some you can find online):
Locations of all workshop
Spotlight on events at Congress
Exhibitor listing and Exhibitor Categories listing
Audio Recording Form
Tech Center schedule
Restaurant guide and contact information
SPEAKER UPDATE
YOUTH DAY:
Session "K"- Dealing With Stress – Jesse Manibusan will replace Judy McDonald

CONGRESS:
Session 1-02: "The New Evangelization" (*) – Fr. David Loftus will replace Fr. Pat Brennan.
Session 1-54: "La luz de la teología feminista en la historia" (*) – Olivia Cornejo will replace Sr. Teresa Forcades.
Session 3-05: "Cry Out with Joy: Celebrating the Liturgy of the Word in Song" – Lori True will not be co-presenting with David Haas.
Session 3-09: "Do You See What I See? A Catechist's Perspective" (*) – Nancy Bird will replace Saundra Kennedy.
Session 5-06: "Communio (*) – Bill Huebsch will replace Fr. Pat Brennan.
Session 5-53: "¿Actúa Dios en el mundo? El factor providencia" (*) – Lupita Vital Cruz will replace Sr. Teresa Forcades.
Session 7-14: "Motivator, Model, Minister…Catechist, Who Do You Say You Are?" (*) – Joe Paprocki will replace Saundra Kennedy.
YOUTH DAY 2014 APP

Download the Youth Day app for iPhone and iPod Touch at AppStore.com/YouthDay2014! It will automatically update itself every year when new versions are released. With this app you can stay up-to-date with all Youth Day speakers, musicians and performers by following them on Twitter, viewing their websites and even finding them on Facebook.
YOUTH DAY GETS SOCIAL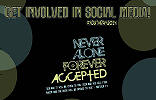 The first batch of Youth Day packets were mailed this week. In the meantime, we invite you to connect with us on Social Media. You can post, tweet, share, like and/or create videos. We look forward to connecting with you online! Click here to find out how.
Facebook: LAYouthDay
Twitter: @LAYouth Day
Vine: #YouthDay2014
Instagram: #YouthDay2014
YOUTH DAY T-SHIRTS


Official Youth Day T-shirts are available for custom and group pre-orders. Customize your Youth Day shirt with your youth group or parish name on the back for only $2.50 additional. Custom orders with payment must be received by February 17, 2014 for direct shipping.

The special pre-order discount pricing (valid thru February 24, 2014) is :
T-shirts: $12.50 ($15 at Youth Day)
Sweatshirts: $25 ($30, limited quantity at Youth Day)
Adult sizes: S, M, L, XL, 2XL, 3XL

On Youth Day, merchandise will be available at the Seraph7 booth in the main lobby of the Convention Center Arena. Pre-order to ensure you get yours at www.seraph7.com or email store@seraph7.com
YOUTH DAY SPEAKER FEATURE: KEN YASINSKI


Based in Saskatoon, Saskatchewan, Canada, Ken Yasinski is one of Canada's most sought-after Catholic speakers, speaking full time since 1999. He appears regularly at countless events, including spiritual development days for Catholic school districts, retreats, parish missions, conferences, workshops, seminars, and high school and youth retreats. In addition, Yasinski is founder and President of Face to Face Ministries, songwriter/producer of Catholic worship music, and author of "The Fullness of Purpose."

YOUTH DAY
Thursday, March 13, 2014
Session Z: "The Best Life You Can Live"


Every person can experience God's best, but most decide for living less. Don't be one of those people! Gain a deeper understanding of the incredible plan God has for your life, offered through his Church. Discover practical life-changing decisions that will empower you to live out the full purpose of your life. Don't settle for living "good," when God is calling you to be great.

SPEAKER FEATURE: CARDINAL OSCAR RODRIGUEZ


Cardinal Oscar Rodriguez, a Salesian priest, is Archbishop of Tegucigalpa, Honduras, and President of Caritas Internationalis. He was President of the Latin American Episcopal Conference (CELAM) from 1995-99. Cardinal Rodríguez was elevated to the cardinalate in 2001. He was the Vatican's spokesman with the International Monetary Fund and the World Bank on issues of Third World debt.
Sunday, March 16, 2014
10:00 - 11:30 am — Session 7-21
"Living the Mission of Jesus in Our World Today " (*)
As people of faith, we are sent to participate in the evangelizing mission of the Church, to proclaim the Good News, to act justly and love tenderly, and to witness to our relationship with Jesus Christ. This session will examine the hopes and challenges involved in living out this vision and mission in our world today.

Friday, March 14, 2014
3:00 - 4:30 pm — Session 3-57
"Viviendo la misión de Jesús en nuestro mundo de hoy " (*)
Como gente de fe, hemos sido enviados para participar en la misión evangelizadora de la iglesia, para proclamar la Buena Nueva, actuar con justicia, amar con ternura y dar testimonio de nuestra relación con Jesucristo. Esta sesión examinará las esperanzas y los retos implicados en la realización de esta visión y misión en el mundo de hoy.
See the Congress 2014 Speakers Page
Saturday, March 15, 2014
5:15 pm —
Hilton California Ballroom

T

he Contemplative Liturgy on Saturday at Congress will be celebrated by Fr. Jack Stoeger of the Los Angeles Archdiocese, with music led by

Tony Alonso and Trevor Thomson. This Liturgy is seen as a still point in the sometimes overwhelming stimulation of Congress. The centering prayer — as a doorway to contemplation — is all about silence and stillness and being present to the Divine — no asking for stuff, no fretting and worrying, just calmly sitting still and breathing in the rhythm of God.

Fr. Jack Stoeger, a former spiritual director at St. John's Seminary in Camarillo, Calif., is the Director of the Cardinal Timothy Manning House of Prayer for Priests. Fr. Stoeger has extensive experience as a parish priest and seminary formator, and regularly gives workshops and retreats to priests and seminarians throughout the United States.

See the other Congress Liturgies


HOTELS


Consider staying in town for Congress. You can check our list of RECongress-contracted hotels for special room rates for Congress attendees. Note: Some hotels' deadlines are this month. Be sure to ask for the Religious Education Congress rate to receive the special room rates. You can find the listing of hotels, and our interactive map of these hotels, on our Web site.

See the RECongress Hotels Page

SPECIAL CONGRESS TICKET OFFER


Religious Education Congress attendees can purchase specially priced Disneyland resort tickets prior to their arrival, including Twilight Convention tickets (after 4 pm), 1-day 1-park, multi-day and park hoppers tickets. This online offer is only available at www.disneyconventionear.com/ZMRC14A and only through 9:00 PM PST on Wednesday, March 12, 2014. Tickets are valid Friday, March 7 through Tuesday, March 18, 2014.
JUST FOR SOUTHERN CALIFORNIANS


Ralphs Grocery Company, a major supermarket chain in the Southern California area, supports schools, churches and other non-profit organizations with annual contributions. The Los Angeles Religious Education Congress is a member of Ralphs Community Contributions Program. Simply by using your Ralphs rewards Card a portion of eligible purchases are contributed to the RECongress. This is an annual program that must be renewed each year. The current term runs from September 1, 2013 through August 31, 2014!
If you were part of the program last year, we thank you, but everyone needs to re-enroll each year. We encourage all Ralphs shoppers to sign up for the free Ralphs rewards Card and register their card with the Community Contributions Program. It's easy! Every time you shop for groceries and scan your card at Ralphs, RECongress will automatically earn up to 5% of all eligible purchases per enrolled card. Sign up now! It's never been easier to contribute to the RECongress.
Organization Name: Archdiocese of Los Angeles - Religious Education
Organization Number: 90658
Find step-by-step instructions and information online.

See the RECongress Ralphs page
RECONGRESS.ORG
You can find all Congress information and updates online. We have posted all the speakers and workshops, along with ways to find workshops by topic. Check our site for updates and announcements.
EMAILING
Be sure to sign-up for this twice-a-month Emailing about Congress updates and events. You may opt out from the Congress Emailing at any time from the link below. Our Emailings for Congress 2014 are scheduled only through April 2014.