An Invitation to RECongress 2019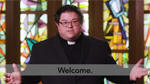 Watch our just-released video invitation to the 2019 Los Angeles Religious Education Congress. The video features Fr. Chris Bazyouros (Director of the Office of Religious Education) and Victoria Radleigh Smith (Coordinator of Youth Day and Youth Ministry) and announces that registration opens in January.

Our coming RECongress Emailings on announcements of our Youth Day and the adult days. There is separate registration and pricing for each. The regular registration pricing for Youth is $40 (with special discount pricing of $35 extended through February 28, 2019). The registration pricing for the adult days of RECongress is $85 (with special discount pricing of $75 extended through February 28, 2019).
And keep an eye on our site — archive.recongress.org — for coming information about RECongress 2019.
---

LIMITED OFFER: Here's an opportunity to advertise in the Program Book, which is distributed to all attendees of the RECongress adult days. Have your ad appear in this "must have" companion that contains times and locations of all workshops and events, exhibitor booth locations and category listings. It also includes maps of the Convention Center and surrounding hotels used for workshops and events, as well as a restaurant guide and Anaheim area map. Download the Program Book advertising order form here.


---
Pass along this emailing or our link — archive.recongress.org — to share with friends, and encourage them to sign up for the Emailings to receive the latest information about RECongress 2019. If you do not care to receive future updates, you can find removal information at the bottom of this message.
Youth Day 2019 Attendance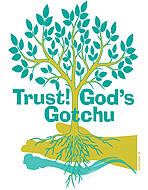 All young people of high school age are welcome to come to Youth Day. Those not yet in high school or who have graduated are asked not to register for the day. One Adult Chaperone is required for each group of 10 young people. Chaperones must be 21 years of age and in compliance with all Safe Environment Policies. Please contact your diocese's Youth Ministry Office for more information on what is required for Adult Chaperones.
Find Youth Day information here »
Youth Day Keynote: Fr. Michael Schmitz
Youth Day 2019 is Thursday, March 21, and in each of our RECongress Emailings we feature one of our 15 speakers of the day:

Fr. Michael Schmitz is Director of Youth and Young Adult Ministry for the Diocese of Duluth, Minn., and Chaplain for the Newman Center at the University of Minnesota-Duluth. He has presented and preached to youth and young adults across the country, including the Steubenville Youth and Young Adult Conferences. Fr. Schmitz offers weekly homilies on iTunes and has appeared in programs for youth and young adults through Ascension Press, as well as through regular short video messages on Ascension Presents.
UNSTOPPABLE CONFIDENCE: TRUST IN A WORLD WHERE EVERYONE DIES IN THE END
Have you ever had someone ruin a movie for you by saying, "It was good, but I didn't like how everyone died in the end"? Spoiler much? And yet, that's the truth when it comes to every one of our stories: no one gets out alive. This world is dangerous. In fact, if you live long enough, something in this world will kill you. How is a person supposed to be able to walk through life with trust in God? Is real joy possible in a world of danger, pain and suffering? We face so many trials, is it possible to hold on to hope when things do not go our way?
See registration info about Youth Day here »
Speaker Spotlight: Fr. Robert Spitzer, SJ
Over the three days, RECongress 2019 will offer 278 workshops presented by 186 speakers. Topics range from personal growth to music to spiritual topics — in English, Spanish and Vietnamese. Each Emailing we will spotlight one of our speakers:

Jesuit priest Fr. Robert J. Spitzer, SJ, PhD, is currently President of the Magis Center at Christ Cathedral in Orange County, Calif., and President of the Spitzer Center for Ethical Leadership, based in Michigan. He formerly served as President of Gonzaga University and has published 11 books and many scholarly articles. Fr. Spitzer gives over 90 public presentations per year and appears on radio and television, including "Larry King Live" (debating Stephen Hawking), the "Today Show," the History Channel, PBS and EWTN.
SCIENCE AND THE SHROUD OF TURIN: NEW EVIDENCE OF JESUS' RESURRECTION
The last 25 years of scientific research on the Shroud of Turin has revealed that the 1998 carbon dating of the Shroud was very probably incorrect, and six new dating tests accurately place the Shroud in first-century Jerusalem. In addition to new confirmatory evidence from blood stains, several recent scientific replications of the Shroud's unique image show the likelihood that it was created by a burst of light energy of several billion watts. Fr. Robert Spitzer will explain this evidence and show its credible apologetical value.

HOW TO MAKE A CONVINCING CASE FOR THE PRO-LIFE MOVEMENT — ESPECIALLY FOR YOUNG PEOPLE
Many young people and adults are unsure of why the Church takes such a strong stand on the life issues. Fr. Robert Spitzer will describe a successful method he and others have used in middle school, high school and university classrooms grounded in justice theory, human rights and the dignity of all persons. He will compare this issue to other justice issues, including the enslavement of native peoples in the new world and slavery in the United States.
RECongress Spotlight: Young Adult Dance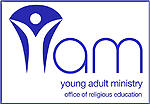 DANCE - Saturday, March 23, 9-12 midnight – Marriott Hotel

This annual RECongress tradition is a chance to meet new friends and reconnect with old. All young adults (18 to 39) are welcome. ID required for dance admission. Cost: $7 per person.
See other RECongress Spotlights here »
Spotlight: Saturday Lunchtime Entertainment


Saturday, March 23, 11:45 am - 12:30 pm -- Arena

Sarah Hart & ValLimar Jansen
"Women Make Music"
Yes, they do! Come sing along and join the party as Sarah Hart and ValLimar Jansen host a lunchtime concert in the Arena celebrating the gifts of women.
Find other RECongress Entertainment here »
Liturgy Spotlight: Progress of the People Mass
Within the Catholic Archdiocese of Los Angeles, liturgy is celebrated every Sunday in no fewer than 40 different languages. We have worked diligently to inculturate the liturgies at Congress to accurately and authentically reflect the church of Los Angeles.

Saturday, March 23 2019 • 5:15 pm
Mass for the Progress of Peoples — Church on the Way to Unity
Fr. James V. Marchionda, OP, presider (photo)
Music by Tony Alonso

Much like Saturday's Mass for Promoting Harmony, this liturgy developed from discussions of the Gospel passage and the parable of the Prodigal Son. When the younger son had lost all he had, he remembers the generosity of his father who gives abundantly to all. The prayers of this liturgy are deeply woven with the desire to see all peoples flourish. This begins by uniting our lives with that of the One who never exhausts the riches of his blessing. "God never tires of forgiving us," Pope Francis wrote in the Joy of the Gospel. In the Eucharistic prayer, we hear of God who "gives us everything that is good." If all this is true, then our Church can only move forward to unity when it freely shares the grace and blessing that come from God and hold nothing back.
Find the listing of RECongress Liturgies here »
Anaheim Hotel Tips

With you in mind, the Religious Education Congress has contracted with certain hotels in the area of the Convention Center that offer a variety of pricing and room types that should meet everyone's needs. Please pay special attention to the amenities offered — some properties offer free breakfast options and several hotels offer suites that can house up to 6 people — which can add even greater value to your stay. We look forward to your presence with us at the Religious Education Congress 2019.
Just for Southern Californians
Local shoppers can easily support the Religious Education Congress just by shopping at Ralphs and Food4Less grocery stores. When you link your Rewards card in the Community Contributions program, a portion of eligible purchases are contributed to the RECongress. Sign up online (instructions below) or by calling (800) 443-4438. Each September begins a new term. Even if you have been a part of the program before, you must re-register in this new term.

If you already have a registered Rewards card (This means that you have already entered your email address and assigned yourself a password):
1. Log in to www.ralphs.com
2. Click Sign In
3. Enter your email address and password
4. Select My Account under Welcome, Valued Customer
5. Click on Community Rewards on the left
6. In the Search box, type "KV939" or "Archdiocese of Los Angeles
- Religious Education"
7. Remember to click on the circle next to the name
8. Click on Enroll to finish your enrollment process.
Find step-by-step instructions and information online.
Looking Back 50 Years ... at 1969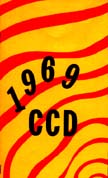 From the Program book at the 1969 "Confraternity of Christian Doctrine" Congress held February 21-23, 1969

THIS BROCHURE CONTAINS INFORMATION ABOUT THE 1969 CONFRATERNITY CONGRESS
It also contains a list of the entire three days' program, details of each workshop and speaker, plus REGISTRATION FORM and HOTEL RESERVATION FORM. Please read carefully!

WHEN AND WHERE? The 1969 Los Angeles Confraternity Congress will be held at the International Hotel, Century Boulevard at Sepulveda (International Airport). The date: Friday, Saturday and Sunday, February 21, 22, and 23, 1969.

WHO MAY ATTEND? All who are active in CCD work — or would like to be!

WHAT'S THE COST? A total of $5.00 registration fee per person will be charged for the entire three days of the Congress. There is an additional cost if you plan to stay at the hotel. You will also need to plan on meals and incidentals. Many parishes hold fund-raising benefits to pay the cost of sending their CCD people to the Congress. In some parishes, where possible, pastors pay Congress expenses for key CCD personnel.

HOW ABOUT PARKING? Valet parking is $1.00 per day at the hotel. Self-parking, with proper validation stamp, 50c.

TIME SCHEDULES Our 1969 CCD Congress program has been computerized by IBM — sessions are staggered to allow for free time, lunch, etc. Over 70 workshops are available during the three days, plus General Assemblies, Mass, special exhibits and other items of interest, including a new feature: after-workshop Koffee Klatches! The entire agenda has been planned for the convenience of all CCD members and friends, BASED ON EVALUATIONS HANDED IN FROM PREVIOUS CCD CONGRESSES!
View the 1969 Program book »
A Snap from ... 1969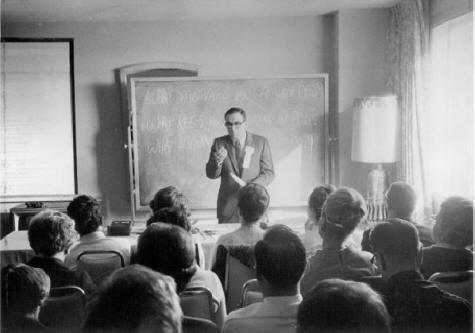 At the February 21-23, 1969 "CCD Congress," beds and TV sets were removed from some of the hotel rooms at the LAX International Airport Hotel (the Hyatt Regency today) to make space for speakers and catechists. Note the mirror still on the wall behind the projection screen and the portable chalkboard.
Our Web Site — RECongress.org
You can find all RECongress information and updates online. Our upcoming Emailings will feature some Congress Spotlights, and we will be adding our speaker and hotel information online. Check our site for updates and announcements.
RECongress Emailing
Be sure to sign-up for our twice-a-month Emailings about the latest updates and information about the Religious Education Congress. You may opt out from our Congress Emailing at any time from the "Manage Your Subscription" link below.

Find past Emailings at archive.recongress.org/emailing.htm
© 2019 Los Angeles Religious Education Congress
RECongress 2019

RECongress Dates
March 21 (Youth Day) &
March 22-24 (Adult Days)
Location
Anaheim Convention Center
800 West Katella Ave.
Anaheim, Calif. 92802
(just south of Disneyland and Disney California Adventure).
See a Yahoo Map »
Updated Dates
Anaheim Convention Center
800 West Katella Ave.
Anaheim, Calif. 92802
(just south of Disneyland and Disney California Adventure).
See a Yahoo Map »
Registration
Some of our deadlines have been extended.
Feb 15: Last day to request refunds

Feb 22: Registration fees increase after today

Mar 1: Last day to register by mail (only online or on-site registration available)



Order a Guidebook »
RECongress Milestones
1956 - first two-day CCD Institute (500 teachers in attendance)

1967 - first three-day "Southern California Confraternity Congress" (7,000 in attendance)

1970 - CCD Congress moves from Los Angeles to Anaheim Convention Center

1973 - first "Religious Education Congress" as CCD office is renamed to Office of Religious Education
See the REC Milestones »