Youth Day Recruitment Day Deadline
Would you like to play a part in Youth Day at the 2019 Los Angeles Religious Education Congress? We are looking for youth and adult volunteers for the day. Young people interested in participating are invited to attend the Youth Day Recruitment Day on Saturday, November 10, 2019 from 9 am-2 pm at St. Monica Church, located at 701 California Avenue in Santa Monica, Calif. Hurry though, the deadline is Monday, November 5th.
Pricing this year for the RECongress the adult days of RECongress is $85 (special discount pricing of $75 extended through February 28, 2019).
And keep an eye on our site — archive.recongress.org — for coming information about RECongress 2019.
---
Pass along this emailing or our link — archive.recongress.org — to share with friends, and encourage them to sign up for the Emailings to receive the latest information about RECongress 2019. If you do not care to receive future updates, you can find removal information at the bottom of this message.
Volunteering at Youth Day 2019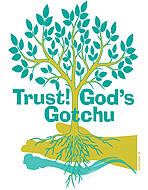 Looking to get involved at Youth Day? We invite all young people to consider sharing their gifts in one of the following ways:
Liturgical Ministries: Serve within the Eucharistic Mass as a cross bearer, candle bearer, gift bearer, altar server or lector. These roles support our ritual worship.
Ministers of Movement: Youth who express themselves best through movement are invited to lead the assembly in gesture and prayer. This may include dance, liturgical movement and ritual gesture.
Music: Those singers and instrumentalists who have a passion for performing are invited to join the Youth Day Choir. Please note that soloists and instrumentalists must go through an audition process.
General Session Host: Youth who are confident speakers in front of a large audience are invited to audition. Roles include skits, storytellers, poets and those who provide narration.
Workshop Emcee: Youth comfortable speaking in a smaller setting are invited to assist in introducing our speakers and presenters. These individuals will also be responsible for opening and closing our day in prayer.
Social Media: Serve as part of the social media team to assist in capturing content and usable quotes.
Spirit Squad: Serve as a member of the Spirit Squad whose job it is to pump up the crowd at Youth Day!

All youth interested into a leadership role must be registered for Youth Day as part of a group. Most of the above roles require additional days of preparation and rehearsal to be scheduled in advance.

Youth Day Recruitment Day: All young people interested in one of the above roles are invited to attend our Youth Day Recruitment Day on Saturday, November 10, 2019 from 9 am-2 pm at St. Monica Church, located at 701 California Avenue in Santa Monica, Calif. DEADLINE FOR REGISTRATION is Monday, November 5, 2019
Find info about Youth Day 2019 here »
Youth Day: Changes to Workshops
We have some new changes coming for Youth Day 2019, held Thursday, March 21, and we are highlighting these changes in our coming RECongress Emailings.
Youth Day will now feature a staggered start and end time. Whether your group prefers to arrive early or beat the crowd and avoid traffic, we have an option for you. Track 1 begins in the Arena at 8 am; Track 2 begins in ACC North at 8:15 (doors open at 7:30 am). The day ends for Track 1 at 3:15 pm and ends for Track 2 at 3:30 pm (earlier than the prior 3:45 pm dismissal).
As with our established Youth Day schedule, each participant will experience the Arena General Session (with Keynote speaker and a Liturgy with Los Angeles Archbishop José Gomez) as well as two workshop sessions.

NOTE: Workshops no longer need to be selected at the time of registration. Instead, groups will be able to select workshops on site at Youth Day. This will allow young people the freedom to select workshops and speakers that best suit their needs and interests. Providing that young people are chaperoned at all times, larger groups are welcome to split their group into smaller groups that attend different workshops.
See registration info about Youth Day here »
Speaker Spotlight: Jihad Turk
We have scheduled 186 speakers presenting 278 workshops at the 2019 Los Angeles Religious Education Congress. Over the four-day weekend, there will be 186 workshops in English, 70 sessions in Spanish, 28 on Youth Day and 8 in Vietnamese. Each Emailing we will spotlight one of our speakers:

ISLAM, CONFLICT, PEACEMAKING AND THE MODERN WORLD
In this session, we will explore both the Islamic faith and the Muslim peoples of the world and their relationship to violence and peacemaking in global conflicts. Some attention will also be given to Islam in America. The approach will be theological and sociological as well as historical.


Jihad Mohammed Turk is founding President of Bayan Claremont, the first Islamic graduate seminary in the United States, located in Claremont, Calif. He is a Palestinian-American Muslim who has studied Arabic at the Islamic University of Madinah and Farsi at the University of Tehran. Turk has been featured on the History Channel, CNN and the Los Angeles Times and in Washington Post and Huffington Post op-eds. He also appears in the online documentary, "Traveling with Jihad."
Find our list of RECongress Speakers here »
RECongress Spotlight: Film Showcase 2019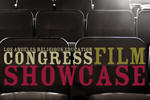 Friday, March 22, 7:45-9:45 pm
The Film Showcase, in partnership with Loyola Marymount University's Center for Religion and Spirituality, presents excerpts from a number of narrative feature films, shorts and documentaries, whose thematic elements are grounded in Catholic social teaching, justice, ministry, spirituality and theology.
See other RECongress Spotlights here »
Liturgy Spotlight: Sanctification of Human Labor Mass (in Spanish)
Within the Catholic Archdiocese of Los Angeles, liturgy is celebrated every Sunday in no fewer than 40 different languages. We have worked diligently to inculturate the liturgies at RECongress to accurately and authentically reflect the church of Los Angeles.

Friday, March 22, 2019 • 5:15 pm
Sanctification of Human Labor (Spanish)
Msgr. Arturo Bañuelas, presider
Music by Meredith Augustin

Msgr. Arturo J. Bañuelas, STD is a national speaker, missionary trainer, author and immigrant rights activist. He is a native of the Diocese of El Paso, Texas, where he serves as Pastor of St. Mark Parish. In 1988, Msgr. Bañuelas founded the Tepeyac Institute (a diocesan ministry formation center) and, in 1989, he co-founded the Academy of Catholic Hispanic Theologians of the United States. In 2015, Msgr. Bañuelas continues to be active in missionary work and interfaith dialogue.
Find the listing of Congress Liturgies here »
Anaheim Hotel Tips

With you in mind, the Religious Education Congress has contracted with certain hotels in the area of the Convention Center that offer a variety of pricing and room types that should meet everyone's needs. Please pay special attention to the amenities offered — some properties offer free breakfast options and several hotels offer suites that can house up to 6 people — which can add even greater value to your stay. We look forward to your presence with us at the Religious Education Congress 2019.
Just for Southern Californians
Local shoppers can easily support the Religious Education Congress just by shopping at Ralphs and Food4Less grocery stores. When you link your Rewards card in the Community Contributions program, a portion of eligible purchases are contributed to the RECongress. Sign up online (instructions below) or by calling (800) 443-4438. Each September begins a new term. Even if you have been a part of the program before, you must re-register in this new term.

If you already have a registered Rewards card (This means that you have already entered your email address and assigned yourself a password):
1. Log in to www.ralphs.com
2. Click Sign In
3. Enter your email address and password
4. Select My Account under Welcome, Valued Customer
5. Click on Community Rewards on the left
6. In the Search box, type "KV939" or "Archdiocese of Los Angeles - Religious Education"
7. Remember to click on the circle next to the name
8. Click on Enroll to finish your enrollment process.
Find step-by-step instructions and information online.
Looking Back 30 Years ... at 1989
Do you recall the parish banners that used to be displayed during the Religious Education Congress? The photo shows them hung around the perimeter of the Arena. Here is information about them from 1989 Program book:

The theme of Congress '89 — PROCLAIM GOD'S GLORY — should be an inspiration for many groups, youth, family, parish, cultural, and others, to design and enter a banner in this year's competition. Cash prizes of $50, $25, and $15 will be awarded.
The requirements for the banner are as follows:
1. SIZE: Approximately 4 feet wide by 6 feet long.
2. MATERIAL: Felt, burlap, sailcloth, or any sturdy material.
3. POLE: A pole or rod across the top strong enough to support the banner.
4. FIREPROOFING: The Convention Center requires that all banners be fireproofed. Check the Yellow Pages under "fireproofing," or you may fireproof your banner. There are several products available, and the name of the product used must be attached to the back of the banner.
5. THEME: Banner design should follow the Congress theme: "PROCLAIM GOD'S GLORY."
6. DELIVERY: Deadline for delivery is April 10 to the Office of Religious Education. Banner should be rolled for easy handling.
7. DISPLAY: All banners will be hung in the Convention Center Grand Lobby on Thursday morning for Youth Day, and will remain for the three days of the Congress.
8. BANNER PICKUP: Arrange for someone to pick up your banner immediately after the closing liturgy on Sunday, April 23. All banners left will be disposed of.
View the 1989 Program book »
Our Web Site — RECongress.org
You can find all RECongress information and updates online. Our upcoming Emailings will feature some Congress Spotlights, and we will be adding our speaker and hotel information online. Check our site for updates and announcements.
RECongress Emailing
Be sure to sign-up for our twice-a-month Emailings about the latest updates and information about the Religious Education Congress. You may opt out from our Congress Emailing at any time from the "Manage Your Subscription" link below.

Find past Emailings at archive.recongress.org/emailing.htm
© 2019 Los Angeles Religious Education Congress
On this All Saints Day, we as the Church honor all the saints, famous and obscure, canonized or not. As St. Mother Teresa challenged, "All of us must be saints in this world. Holiness is a duty for you and me. So let's be saints and so give glory to the Father."
RECongress 2019

RECongress Dates
March 21 (Youth Day) &
March 22-24 (adult days)
Location
Anaheim Convention Center
800 West Katella Ave.
Anaheim, Calif. 92802
(just south of Disneyland and Disney California Adventure).
See a Yahoo Map »
Registration
The key to registration is the Registration Guidebook. If you attended RECongress 2019, you will automatically be mailed a Guidebook (around October).
Order a Guidebook »
RECongress Milestones
1956 - first two-day CCD Institute (500 teachers in attendance)

1967 - first three-day "Southern California Confraternity Congress" (7,000 in attendance)

1970 - CCD Congress moves from Los Angeles to Anaheim Convention Center

1973 - first "Religious Education Congress" as CCD office is renamed to Office of Religious Education
See the REC Milestones »