Registration is now online for RECongress 2018
You can now register online for the 2018 Los Angeles Religious Education Congress. The Guidebook (either online or in print) is your key to registering for Congress, with all workshop and speaker descriptions, entertainment and liturgy options, and all events during Congress. Guidebook are still being mailed.

How to Register:
1) Have your workshops selected
Please have your Congress workshop choices ready before you begin your online registration process. You can find online session descriptions here. (Online registration is live; if you mail in your registration please select a first and a second choice of workshop for each period you plan to attend.)

2) Have your credit card ready
The registration fee for Youth Day 2018 is $30; Congress registration is $70 (rates go up after January 26, 2018)

3) Click to register
Youth Day individual registration – use this link
Youth Day group registration – use this link
RECongress individual registration – use this link
RECongress group registration – use this link
---
Pass along this emailing or our link — archive.recongress.org — to share with friends, and encourage them to sign up for the Emailings to receive the latest information about RECongress 2018. If you do not care to receive future updates, you can find removal information at the bottom of this message.
Registration Guidebook is in the mail!

Our 2018 Registration Guidebook has been mailed. BUT ... you don't need to wait for your copy to arrive in the mail. Our Guidebook is available in four formats:
PDF: The Registration Guidebook is available online as one PDF file and also divided up into smaller sections here. (You will need the free Adobe Reader installed on your computer to view PDF documents.)
iPaper: The Guidebook is available here in iPaper format, a web-based version requires no software download.
Web: View every workshop period (English and Spanish) as a separate web page here.
Paper: Still prefer the paper version of the Guidebook? If you attended Congress last year, you will automatically be mailed a Registration Guidebook. (Or order one here.)
View the Guidebook online »
Youth Day Feature: Mike Patin
Youth Day 2018 features an Arena Keynote, Session and Liturgy along with a choice of two workshops from among 13 speakers. Each Emailing we will spotlight one of those speakers:

The "engaging" Cajun, Mike Patin lives in Lafayette, La., and has served the church as a high school teacher, coach and diocesan staff person. Since 2003, he has been a full-time "faith horticulturist," addressing multi-generational groups across the United States and Canada as parish mission presenter, trainer, retreat facilitator and more. Patin has published two books, "A Standing Invitation" and "This Was Not in the Brochures: Lessons from Work, Life and Ministry."
Thursday, March 15 - Session K - ACC North 155-157
Liked, Re-tweeted and Shared
When something catches our eye, our attention or imagination – an awesome video, a great song, a funny tweet – we want to pass it on. How do we do the same thing with our faith?
Find our Youth Day page here »
Congress Speaker Feature: Fr. Tom Reese, SJ
Over the three days, Congress 2018 will offer 334 workshops presented by 184 speakers. Topics range from personal growth to music to spiritual topics — in English, Spanish and Vietnamese. Each Emailing we spotlight one of our speakers:

Jesuit priest Fr. Thomas Reese is a columnist at the National Catholic Reporter. He formerly was Senior Fellow at the Woodstock Theological Center at Georgetown University and was Editor of the national Catholic weekly magazine, America (1998-2005). He is author of "Inside the Vatican: The Politics and Organization of the Catholic Church" and "Archbishop: Inside the Power Structure of the American Catholic Church."
Friday, March 16, 1:00-2:30 pm - Session 2-19
Pope Francis After Five Years
In this session, Fr. Thomas Reese, a journalist and expert on the Catholic Church, will describe the first four years of Pope Francis' papacy and its impact on the Church and the world.
Saturday, March 17, 1:00-2:30 pm - Session 5-23
Freedom of Religion Under Attack Around the World
Fr. Thomas Reese, the recent Chair of the U.S Commission on International Religious Freedom — an independent, bipartisan U.S. federal government commission dedicated to defending the universal right to freedom of religion or belief abroad — will describe the precarious plight of believers around the world.
See our other speakers here »
Liturgy Spotlight: Hope for the World
SATURDAY, MARCH 17, 5:15 pm - Marriott Marquis

Hope for the World in the Young Adult Perspective Fr. Dan Horan, presider
Music by Steve Angrisano
About the Mass: St. John Paul II said, "The cross means there is no shipwreck without hope; there is no dark without dawn; no storm without haven." Lent is also a season of hope. This year, we have asked our young people to share with us through this Mass what it is about the person of Jesus Christ that gives them hope and encourages them to continue on the path of discipleship. Still further, how then do we become ambassadors of that hope to the world? "You too, dear young people, can be joyful witnesses of his Gospel, carrying to this world a ray of his light" (Pope Francis, World Youth Day 2013).
See the listing of Congress Liturgies here »
RECongress Spotlight: "Busted Halo" Live

Friday & Saturday, noon-3 pm – Hall A
Come watch SiriusXM Radio's "The Busted Halo Show" as it broadcasts live from Congress. Join in the fun with host Fr. David Dwyer and his team as they interview speakers and entertainers appearing at Congress 2018. "The Busted Halo Show" airs Monday through Friday, from 7-10 pm Eastern time on SiriusXM Satellite Radio channel 129.
(Note: Fr. Dwyer also has a workshop at Congress 2018. Saturday, 10:00-11:30 am, Session 4-06, "How to Answer Questions of Faith from Young Adults")
Special Hotel rates for attendees

We have contracted special rates for RECongress attendees at some of the nearby hotels to the Anaheim Convention Center. You can find our updated listing online. To get the quoted rates, contact the hotel directly and be sure to mention that you are attending the 2018 Religious Education Congress and ask for the REC or Religious Education Congress Block Group Rate.
Find the Hotel listing here »
Disney ticket store is now open

Religious Education Congress attendees may purchase specially priced Disneyland resort eTickets. There is special pricing for Twilight Convention tickets (after 4 pm), 1-day 1-park, multi-day and park hopper tickets. This eTicket store opened last week and is only available online at http://mydisneygroup.com/ZMRC18A.
See other Congress Updates here »
Just for Southern Californians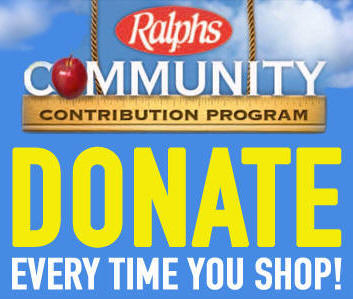 Ralphs Grocery Company, the Southern California supermarket chain, has a program to help non-profit organizations with annual contributions. We invite you to re-register your Ralphs Rewards Card again this year to benefit the RECongress. The current term began September 1 and runs through August 31, 2018. This is an annual program that must be renewed each year. You may register online or by calling (800) 443-4438.

Sign up for the free Ralphs rewards Card and register your card with the Community Contributions Program. It's never been easier to contribute to the RECongress.
Name: Archdiocese of Los Angeles - Religious Education
Organization Number: 90658

Find step-by-step instructions and information online and
Go to the RECongress Ralphs page »
A Look Back: RECongress 2002

SATURDAY, 2002 KEYNOTE - Arena: - 8:30 a.m.
Margaret O'Brien Steinfels &
Bishop Luis Antonio G. Tagle

"Reconciling Measures: Transforming Power of Knowing & Repenting"
In our world, where terror, torture and mass murder have become weapons of nation against nation, how do Catholics and Americans enter into the efforts to end the cycles of overlapping and escalating violence? A look at the means proposed by our traditions and our teachers. Sharing wisdom from the Asian church, Bishop Luis Tagle will discuss the Gospel call for "transformation." Implications for ministry will be explored.
See the Guidebook from RECongress 2008 »
Our Web Site — RECongress.org
You can find all Congress information and updates online. Our upcoming RECongress Emailings will feature some Congress Spotlights, and you can find the latest listing of speakers, entertainers, Liturgies and more online. Check our site for updates and announcements.
RECongress Emailing
Be sure to sign-up for our twice-a-month Emailings (around the 1st and 15th) about the latest updates and information about Congress 2018. You may opt out from our Congress Emailing at any time from the "Manage Your Subscription" link below.

Find past Emailings at archive.recongress.org/emailing.htm
© 2017 Los Angeles Religious Education Congress
RECongress 2018

RECongress Dates
March 15 (Youth Day) &
March 16-18, 2018

2018 Congress Theme
"Rise Up!" / "¡Levántate!" / "Hãy Đứng Lên!"
Location
Anaheim Convention Center
800 West Katella Ave.
Anaheim, Calif. 92802
(just south of Disneyland and Disney California Adventure).
See a Yahoo Map »
Have Questions?
View our RECongress help page to see the most frequently asked questions and their answers.
See our FAQ page »
Registration
The key to registration is the Registration Guidebook. If you attended RECongress 2017, you will automatically be mailed a Guidebook (available in October). If you need one, you may order one here.
Order a Guidebook »
Congress Milestones
1956 - first two-day CCD Institute (500 teachers in attendance)
1967 - first three-day "Southern California Confraternity Congress " (7,000 in attendance)
1970 - CCD Congress moves from Los Angeles to Anaheim Convention Center
1973 - first "Religious Education Congress" as CCD office renamed to Office of Religious Education
See the REC Milestones »