Get ready for RECongress 2018
We invite you to attend the 2018 Los Angeles Religious Education Congress. The theme for our event — "Rise Up!" — is drawn from the readings of the Fifth Sunday of Lent (First Reading: Ezekiel 37:12-14; Psalm: Ps 130:1-2, 3-4, 5-6, 7-8; Second Reading: Romans 8:8-11; Gospel: John 11:1-45).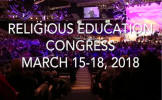 Have you seen our 2018 themes video? Don't miss our video highlighting the themes for Congress 2018. You can find all our videos and archives of Congress videos on our RECongress Channel on YouTube.
See the video now »

---
Pass along this emailing or our link — archive.recongress.org — to share with friends, and encourage them to sign up for the Emailings to receive the latest information about RECongress 2018. If you do not care to receive future updates, you can find removal information at the bottom of this message.
New ACC North opens!
The Anaheim Convention Center's new "ACC North" building opened with a ribbon-cutting ceremony on September 26, 2017. Begun in 2015, this $190 million expansion makes this the largest convention center on the West Coast and one of 10 facilities in the nation that offer more than 1 million square feet of space.
ACC North has the capacity to host 22,000 people, with 100,000 square feet on the 100 level and an additional 100,000 square feet of carpeted, column-free space on the 200 level. It also houses 1,350 parking spots in the multi-level structure.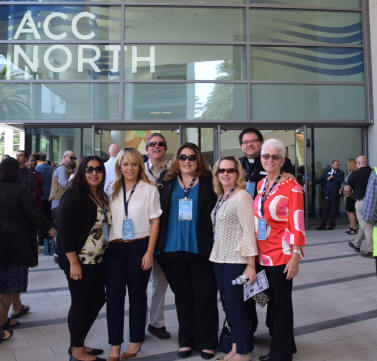 In attendance at the event are, left to right, Joanna Aguilar, Natalie Aviles, Chris Krause, Victoria Radleigh Smith, Jan Pedroza, Fr. Chris Bazyouros and Paulette Smith.
Youth Day Feature: Jesse Manibusan
Youth Day 2018 features an Arena Keynote, Session and Liturgy along with a choice of two workshops from among 13 speakers. Each Emailing we will spotlight one of those speakers:

Evangelizer, energizer and encourager, Jesse Manibusan has over 30 years in ministry as a liturgical minister, youth worker, parish associate, catechist, parish mission and retreat director. Based in California and founder of Over the Fence Ministries, he has presented at conferences worldwide, including national youth and pastoral musician conferences and international World Youth Days in Denver, Toronto, Rome, Cologne, Sydney, Madrid and Rio de Janeiro. Manibusan has several CDs published with Oregon Catholic Press.
Living a Life of Meaning -- Believing Deeply
"I'm bored." "I don't care." "Nothing matters." "I don't matter." "Faith, God and Church; I don't know what or if I believe in anything." These are not uncommon thoughts and feelings. In fact, they're pretty normal and are a sign of a great hunger and thirst for meaning and purpose. You might even say that these thoughts are like "angels" trying to get our attention that life is calling us to a deeper relationship with ourselves, with others and with God. In a way, this is the call to not just "go to church," but "be the Church"! This is a life-long process of a deepening awareness of God's belief in us, and our response to cultivate our trust and belief in God's love.
Congress Speaker Feature: Fr. Leo Patalinghug
Over the three days, Congress 2018 will offer over 300 workshops presented by more than 200 speakers. Topics range from personal growth to music to spiritual topics — in English, Spanish and Vietnamese. Each Emailing we spotlight one of our speakers:

Fr. Leo Patalinghug is a priest member of a secular institute of consecrated life called Voluntas Dei (The Will of God). He is founder and host of the Grace Before Meals movement as well as founder and Chairman of The Table Foundation. Born in the Philippines and raised in the Baltimore area, Fr. Patalinghug developed his love for cooking while attending the seminary at the North American College in Rome. He is a best-selling author, popular speaker and host of "Savoring Our Faith" on EWTN and a SiriusXM Radio contributor.

Bored at Mass? Never Again!
Join Fr. Leo Patalinghug to help you better understand the Mass, its theology, and the pastoral and practical life applications. This session will help parents and teachers explain the Mass to students and children, and provide practical tips on how to get your family more excited about Mass and faith in general. Experience a greater conversion, devotion and appreciation for the Sacred Liturgy, and most importantly learn how never to be bored at Mass.

How to Get Your Family to Heaven!
Join Fr. Leo Patalinghug to learn how to effectively impart your faith to your family and students. This session will help you to strengthen the role of God, faith and the Roman Catholic religion in your life and in those entrusted to your care. Learn all of the practical ways to approach broken family situations, difficult pastoral issues, especially if your children are far from the church or living non-Christian values or lifestyles. Learn how to be at peace despite your family struggles.
See our other speakers here »
Liturgy Spotlight: Mother of Reconciliation
Saturday, March 17, 5:15 pm
Mary, Mother of Reconciliation

Msgr. Ray East, presider
The grandson of Baptist missionaries to South Africa, Msgr. Ray East was born in Newark, N.J., raised in San Diego, Calif., and is a priest of the Archdiocese of Washington, D.C., where he served in six local parishes before being named Pastor of St. Teresa of Avila Church. He is former Director of the Office of Black Catholics and Vicar for Evangelization for the Archdiocese of Washington, D.C. Msgr. East is a regular speaker at the Los Angeles Congress and continues to present workshops, facilitations and keynote addresses at major national events.
See the listing of Congress Liturgies here »
RECongress Spotlight: Sacred Space
Last year at Congress, in response to Pope Francis' encyclical, Laudato Sí (On Care for Our Common Home), Sacred Space 2017 offered an experience of prayer through a multimedia art exhibition in which people were invited to connect their faith with Mother Earth and, at the same time, among others. Watch the video from the 2017 Sacred Space.
Find our Congress Spotlights here »
Discount ticket offer coming

Again this year, Religious Education Congress attendees may purchase specially priced Disneyland resort eTickets. There is special pricing for Twilight Convention tickets (after 4 pm), 1-day 1-park, multi-day and park hopper tickets. This eTicket store open online in November and is only available at http://mydisneygroup.com/ZMRC18A.
See other Congress Updates here »
Special Hotel rates for attendees

We have contracted special rates for RECongress attendees at some of the nearby hotels to the Anaheim Convention Center. You can find our updated listing online. To get the quoted rates, contact the hotel directly and be sure to mention that you are attending the 2018 Religious Education Congress and ask for the REC or Religious Education Congress Block Group Rate.
Find the Hotel listing here »
Just for Southern Californians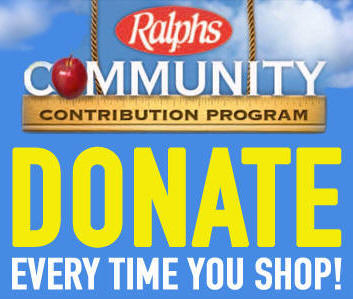 Ralphs Grocery Company, the Southern California supermarket chain, has a program to help non-profit organizations with annual contributions. We invite you to re-register your Ralphs Rewards Card again this year to benefit the RECongress. The current term began September 1 and runs through August 31, 2018. This is an annual program that must be renewed each year. You may register online or by calling (800) 443-4438.

Sign up for the free Ralphs rewards Card and register your card with the Community Contributions Program. It's never been easier to contribute to the RECongress.
Name: Archdiocese of Los Angeles - Religious Education
Organization Number: 90658

Find step-by-step instructions and information online and
Go to the RECongress Ralphs page »
A Look Back: RECongress 2008

ART EXHIBIT: LALO GARCIA
Friday through Sunday
Born in La Cieneguita, Michoacan, Mexico, celebrated artist Lalo Garcia has spent 25 years immersed in the world of art as design artist, production designer, stage director and choreographer. See art works on display from the designer whose work appears in numerous churches around the Southwest, including the Los Angeles Cathedral.
View the Guidebook from RECongress 2008 »
Our Web Site — RECongress.org
You can find all Congress information and updates online. Our upcoming RECongress Emailings will feature some Congress Spotlights, and you can find the latest listing of speakers, entertainers, Liturgies and more online. Check our site for updates and announcements.
RECongress Emailing
Be sure to sign-up for our twice-a-month Emailings (around the 1st and 15th) about the latest updates and information about Congress 2018. You may opt out from our Congress Emailing at any time from the "Manage Your Subscription" link below.

Find past Emailings at archive.recongress.org/emailing.htm
© 2017 Los Angeles Religious Education Congress
RECongress 2018

RECongress Dates
March 15 (Youth Day) &
March 16-18, 2018

2018 Congress Theme
"Rise Up!" / "¡Levántate!" / "Hãy Đứng Lên!"
Location
Anaheim Convention Center
800 West Katella Ave.
Anaheim, Calif. 92802
(just south of Disneyland and Disney California Adventure).
See a Yahoo Map »
Registration
The key to registration is the Registration Guidebook. If you attended RECongress 2017, you will automatically be mailed a Guidebook (available in October). If you need one, you may order one here.
Order a Guidebook »
Congress Milestones
1956 - first two-day CCD Institute (500 teachers in attendance)
1967 - first three-day "Southern California Confraternity Congress " (7,000 in attendance)
1970 - CCD Congress moves from Los Angeles to Anaheim Convention Center
1973 - first "Religious Education Congress" as CCD office renamed to Office of Religious Education
See the REC Milestones »