Join us for RECongress 2018
We invite you to attend the 2018 Los Angeles Religious Education Congress. The theme for our event — "Rise Up!" — is drawn from the readings of the Fifth Sunday of Lent (First Reading: Ezekiel 37:12-14; Psalm: Ps 130:1-2, 3-4, 5-6, 7-8; Second Reading: Romans 8:8-11; Gospel: John 11:1-45). In this Emailing, you can find information about Youth Day, speakers, hotels, liturgies and Spotlights of Congress and find the latest info on our web site.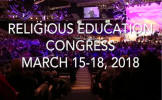 Have you seen our 2018 themes video? Don't miss our video highlighting the themes for Congress 2018. You can find all our videos and archives of Congress videos on our RECongress Channel on YouTube.
Watch the video nowhe video nowhe video nowhe video nowhe video now »

---
Pass along this emailing or our link — archive.recongress.org — to share with friends, and encourage them to sign up for the Emailings to receive the latest information about RECongress 2018. If you do not care to receive future updates, you can find removal information at the bottom of this message.
Youth Day Feature: Katherine Angulo
Youth Day 2018 features an Arena Keynote, Session and Liturgy along with a choice of two workshops from among 13 speakers. Each Emailing we will spotlight one of those speakers:

Born in Mexico and raised in Colombia, Katherine Angulo is fluent in English, Spanish and French. She has over 18 years' experience in youth ministry. Presently, she is Associate Director of Youth Ministry at the Office of Formation and Disciple-ship for the Atlanta Archdiocese. Angulo is also Editor of THE MARK Catholic teen magazine and Executive Producer for the volunteer training program, Called to Accompany/Llamados a Acompañar. She has presented at numerous diocesan and national events.

Are You Ready to Leave a Mark in the Catholic Church?
Do you have a place where you can share your faith, not only with your peers but with the Church? Are you willing to share your stories of faith so we can learn from you? Many times I hear teens complain, "I don't know if I want to be Catholic because I will not be able to do the things that I like to do." But Mike Patin says, "God is not asking you to stop being you, he is just asking you to include him in your every-day life." During this session, we will explore different ways to help you invite your Catholic faith to be part of your everyday life.
Find our Youth Day page here »
Congress Speaker Feature: Fr. Bill Burton
Over the three days, Congress 2018 will offer over 300 workshops presented by more than 200 speakers. Topics range from personal growth to music to spiritual topics — in English, Spanish and Vietnamese. Each Emailing we spotlight one of our speakers:

Fr. Bill Burton, a Franciscan friar of the Sacred Heart Province, has taught for 20 years. He is currently Professor of Scripture and Spiritual Director at St. Vincent de Paul Regional Seminary in Boynton Beach, Fla. Fr. Burton is also a Visiting Professor at DePaul University in Chicago. Outside the classroom, he has guided hundreds of pilgrims and students on study tours and pilgrimage travels throughout the Holy Land, Greece and Turkey. He has several published articles in The Bible Today as well as a DVD series.

The Formation of the Synoptic Gospels
The Gospels of Matthew, Mark and Luke are known as "the synoptic Gospels." But just what makes them "synoptic" is not well understood. Clearly they are similar to each other and yet the three are very different from the Gospel of John. How do we explain that these three Gospels are not exactly alike? Understanding how these Gospels emerged from the primitive Christian communities and their formation into written texts helps to provide some answers. This session will trace the development of the three Gospels and show how they are similar to each other and how they came to be so different than the Gospel of John.

The Gospel of John: Why Is It So Different?
The Gospels of Matthew, Mark and Luke are so similar to each other and so unlike the Gospel of John that they are called "the synoptic Gospels." How is it that this fourth Gospel is so unlike the other three? What happened to make John so different? In this session, we will look at the formation of this Gospel and particularly at the community from which it emerged. The great biblical scholar Fr. Raymond Brown and others have shown that understanding the unique nature of the community behind this Gospel helps us to see how it formed in such a unique way and how it became so different than the Synoptics.
See our other speakers here »
Liturgy Spotlight: Care of the Earth
Friday, March 16, 5:15 pm
Care of the Earth in the Perspective of the Filipino Culture

Cardinal Luis Antonio Tagle, presider
In 2012, Cardinal Luis Tagle was installed as the 32nd Archbishop of Manila, Philippines, by Pope Benedict XVI. He formerly served as Rector at Our Lady of the Pillar Seminary in Imus, Cavite, Philippines, and as an instructor of theology and a spiritual director. Cardinal Tagle has made numerous presentations at conferences worldwide. He has served as a member on several commissions, appointed by various Popes and more recently was named as one of the Synod Fathers for the Synod of Bishops on the New Evangelization.
See the listing of Congress Liturgies here »
RECongress Spotlight: Sacred Illuminations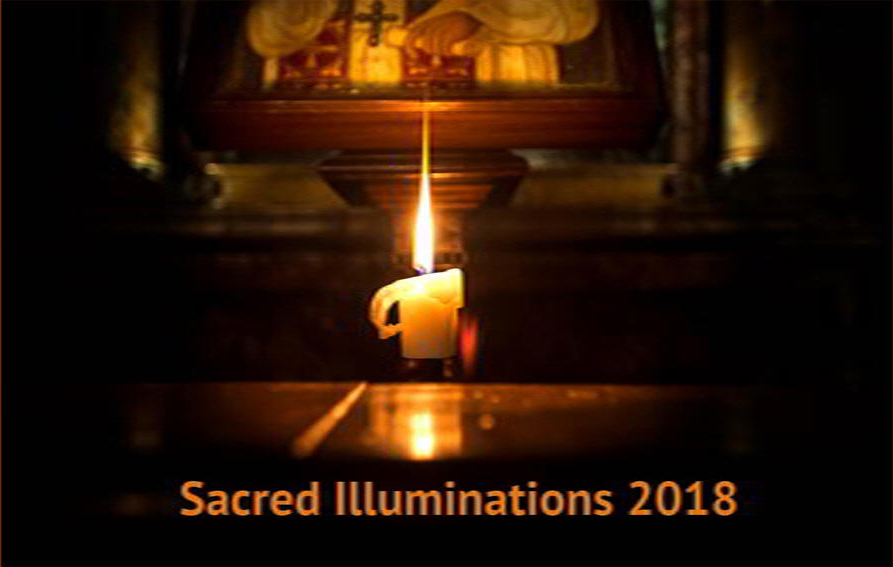 Saturday, March 17, 8:30 pm
An annual feature at Congress is Sacred Illuminations, a mystical choreography of light and sound. Incorporating her newest liturgical and fine art photography and reflections, Sr. Rose Marie Tulacz, SND
will bring us to encounter in a deeper way, the love and power of the Father's love, transforming us through the reality of our daily lives.
Find our Congress Spotlights here »
Special Hotel rates for attendees

We have contracted special rates for RECongress attendees at some of the nearby hotels to the Anaheim Convention Center. You can find our updated listing online. To get the quoted rates, contact the hotel directly and be sure to mention that you are attending the 2018 Religious Education Congress and ask for the REC or Religious Education Congress Block Group Rate.
Find the Hotel listing here »
Just for Southern Californians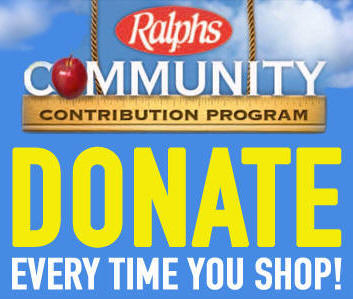 Ralphs Grocery Company, the Southern California supermarket chain, has a program to help non-profit organizations with annual contributions. Participants are required to register for the new term online at www.ralphs.com or by calling us (800) 443-4438 after September 1, 2017. Even if you registered as recently as July or August 2017, you are required to re-register after September 1.

If you already have a registered Rewards card (This means that you have already entered your email address and assigned yourself a password):
1. Log in to www.ralphs.com
2. Click Sign In
3. Enter your email address and password
4. Select My Account under Welcome, Valued Customer
5. Scroll down to Community Rewards and click the Edit button
6. In the Search box, type "90658" or "Archdiocese of Los Angeles -
Religious Education"
7. Remember to click on the circle next to the name
8. Click on Enroll to finish your enrollment process

Find step-by-step instructions and information online and
Go to the RECongress Ralphs page »
A Look Back: RECongress 2008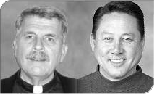 CATHOLIC FILMMAKERS' SHOWCASE
Friday, February 29, 2008 & Saturday, & March 1, 2008, 8-10:30 pm
Congress 2008 presents shorts and clips from a number of Catholic production companies in Hollywood, from short educational films to documentaries and feature films. Producers and directors will be on hand to meet with audience members after the screenings, shown on Friday and Saturday. Coordinated by Ron Schmidt, SJ, (left) and John Flaherty (right). Fr. Ron Schmidt will be the Master of Ceremonies for the two nights of screenings.
See the Guidebook from RECongress 2008 RECongress »
Our Web Site — RECongress.org
You can find all Congress information and updates online. Our upcoming RECongress Emailings will feature some Congress Spotlights, and you can find the latest listing of speakers, entertainers, Liturgies and more online. Check our site for updates and announcements.
RECongress Emailing
Be sure to sign-up for our twice-a-month Emailings (around the 1st and 15th) about the latest updates and information about Congress 2018. You may opt out from our Congress Emailing at any time from the "Manage Your Subscription" link below.

Find past Emailings at archive.recongress.org/emailing.htm
© 2017 Los Angeles Religious Education Congress
RECongress 2018

RECongress Dates
March 15 (Youth Day) &
March 16-18, 2018

2018 Congress Theme
"Rise Up!" / "¡Levántate!" / "Hãy Đứng Lên!"
Location
Anaheim Convention Center
800 West Katella Ave.
Anaheim, Calif. 92802
(just south of Disneyland and Disney California Adventure).
See a Yahoo Map »
Registration
The key to registration is the Registration Guidebook. If you attended RECongress 2017, you will automatically be mailed a Guidebook (available in October). If you need one, you may order one here.
Order a Guidebook »
Congress Milestones
1956 - first two-day CCD Institute (500 teachers in attendance)
1967 - first three-day "Southern California Confraternity Congress " (7,000 in attendance)
1970 - CCD Congress moves from Los Angeles to Anaheim Convention Center
1973 - first "Religious Education Congress" as CCD office renamed to Office of Religious Education
See the REC Milestones »