RECongress 2017


RECongress Dates
February 23 (Youth Day) &
February 24-26, 2017


2017 Congress Theme
"Embrace Trust"
Go to RECongress site »

2017 Theme Reflections
You can find a reflection on the Congress 2017 theme online. And, new this year, we have also posted a reflection on the theme for Youth Day 2017.
Read the Reflections »




What is Congress?
Begun as an Institute in 1956, our first event was held at Mount Carmel High School on Hoover Street in Los Angeles. There were some 500 teachers and catechists in attendance at the two-day conference, listening to speakers and gaining experience from other teachers. Read about the Congress Milestones here.




Find us online:

Online registration coming soon

On this All Saints Day, we as the Church honor all the saints, famous and obscure, canonized or not. As St. Mother Teresa challenged, "All of us must be saints in this world. Holiness is a duty for you and me. So let's be saints and so give glory to the Father."

Our registration materials for the 2017 Religious Education Congress will be available soon. The online version of the Registration Guidebook will appear in about a week and mid-month the print version should be mailed out. Online registration will follow later in the month. Be sure you get your Guidebook. Order one here -- especially if you have moved in the last year.

Pass along this emailing or our link — archive.recongress.org — to share with friends and encourage them to sign up for the Emailings to receive the latest information about RECongress. If you do not care to receive future updates, you can find removal information at the bottom of this message.

Para información en español, clic aquí! »

Dates

The 2017 Los Angeles Religious Education Congress dates are:
• February 23, 2017 (Youth Day) &
• February 24-26, 2017

Location
Congress is held annually at the Anaheim Convention Center, located at 800 West Katella Ave. in Anaheim, Calif. (just south of Disneyland and Disney California Adventure).

See a Yahoo Map »

Registration
The key to registration is the Registration Guidebook, which contains all workshop and speaker descriptions, entertainment and liturgy options, and all events during Congress. If you attended RECongress 2016, you will automatically be mailed a Registration Guidebook. If you need a Guidebook, please order one here. (Guidebooks will be available in November.)
Order a Guidebook »

Youth Day Featured Speaker: Noelle Garcia


Noelle Garcia is a Catholic singer, performer and recording artist with World Library Publications. She travels the country speaking at parishes and conferences, leading music ministry and sharing faith at events including CNN's "Latino in America" documentary, EWTN's weekly show "Life on the Rock," in addition to World Youth Day 2008, the National Catholic Youth Conference, and the L.A. Congress. She is the wife of fellow musician and youth minister, David Garcia, and resides in Dodge City, Kan.
Thursday, February 23, 20166
WONDERFULLY MADE
Most of us have been faced with the question, "Am I good enough?" In this workshop, Noelle Garcia will share her own efforts at answering that question as a young teen through struggles with self-image, cutting and suicidal thoughts. Through an encounter with God that changed her life, Noelle overcame these difficulties and came to believe she was wonderfully made in the image and likeness of God. God has a plan for you, and you are fearfully and wonderfully made!

See our Congress Speakers »
Congress Featured Speaker: Josephine Lombardi, PhD
Over the three days, Congress 2017 will offer over 300 workshops presented by more than 200 speakers. Topics range from personal growth to music to spiritual topics — in English, Spanish and Vietnamese. Each Emailing we spotlight one of our speakers:

Dr. Josephine Lombardi is an author, retreat leader and workshop presenter who has worked in a variety of ministries. She is currently Associate Professor of Pastoral and Systematic Theology, Professor of Field Education, and Director of Lay Formation at St. Augustine's Seminary in Scarborough, Ontario, Canada. Dr. Lombardi has worked in television and radio and has hosted a weekly radio show on the New Evangelization. Her book, "Experts in Humanity," has been well received and featured on Salt and Light Television.
THE STORM BEFORE THE CALM: LEARNING TO EMBRACE TRUST USING LECTIO & VISIO DIVINA
This workshop is designed to give an introduction to beginners on how to use lectio divina (sacred reading) and visio divina (sacred seeing) in both communal and individual prayer. We will follow the process of listening, meditating, seeing, praying and contemplating God's call to trust using Sacred Scripture and images. Lectio and visio divina provide a wonderful faith-sharing experience for small groups in parishes and schools. Once the process is explained, Dr. Josephine Lombardi will facilitate/demonstrate a lectio and visio divina reflection based on the theme of trust.

ENCOUNTERING CHRIST IN LAY PREACHING
The Church allows for lay preaching in certain contexts. However, formation for these lay ministers in the area of preaching is a must. Even our U.S. Conference of Catholic Bishops offers an instruction on lay preaching. This workshop is designed to give an introduction to the when, where and how of lay preaching. It will provide a brief overview of the legalities associated with lay preaching and a model for planning and facilitating a preached reflection for retreats, prayer services, parish missions and other opportunities for lay preachers. Dr. Josephine Lombardi will conclude with a demonstration using a model she has designed for lay preachers.

See our other Congress Speakers »
Liturgy Spotlight: Contemplative in the Filipino Tradition
Friday, February 24, 2017 • 5:15 PM
Though this liturgy has been part of Congress for many years, this year we are asking the Pilipino community to prepare it. In this liturgy, there is a generous respect for times of silence and a manner of celebration that leads all present into a deeper union with God.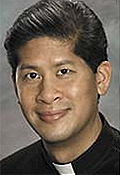 Rev. Ricky Manalo. CSP, presider
Ricky Manalo, a Paulist priest, teaches at Santa Clara University and at the Jesuit School of Theology in Berkeley, Calif. The frequent lecturer, presenter and workshop leader has written numerous articles and books on pastoral ministry, music, liturgical inculturation, and intercultural communication. When not traveling, he resides at Old St. Mary's Cathedral in Chinatown, San Francisco.

See the Listing of Scheduled Liturgies »
Congress Spotlight: Sacred Illuminations 2017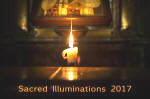 Saturday, February 25, 8:30 pm – Convention 213
A perennial feature at Congress is the evening event Sacred Illuminations: A mystical choreography of light and sound. Incorporating her newest liturgical and fine art photography and reflections. Sr. Rose Marie Tulacz, a Sister of Notre Dame, will bring us to see and experience deeper the compassionate face of God. Join in this evening of photos and prose..

See other Congress Spotlights »
A Look Back — RECongress 2007
A NOON EXCHANGE - 11:45 am
MARCH 3, 2007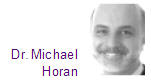 "Theological Study that Serves the Church: Lay Women and Men Tell Their Story"
Come, share lunch and hear why people study theology in order to serve parishes, schools and communities more effectively. This gathering includes information about theological study at three institutions in the Los Angeles Archdiocese: Loyola Marymount University, Mount St. Mary's College and St. John's Seminary. If you have ever wondered "Why do so many lay people study theology these days?" or if you want more information about theological study, this lunchtime session will be especially helpful to you. The moderator will be Dr. Michael Horan, Professor of Theological Studies at Loyola Marymount University
Find some photo highlights from previous Religious Education Congresses on our Flickr page.
Go to our Flickr Congress Albums »
Special Hotel Rates For Attendees


Some nearby hotels to the Anaheim Convention Center have contracted special rate offerings for RECongress attendees. To get the quoted rates, be sure to inform the hotel that you are attending the 2017 Religious Education Congress and ask for the REC or Religious Education Congress Block Group Rate. Note: Be sure to make your reservations directly with the listed hotel properties.
See the Hotel Listing here »
Discount Disney Resort Tickets


Religious Education Congress attendees can purchase specially priced Disneyland resort eTickets, including Twilight Convention tickets (after 4 pm), 1-day 1-park, multi-day and park hopper tickets. The eTickets are valid from Friday, February 18, 2017 to Tuesday, February 28, 2017. This offer is only available online and is not available at the Park. Order online at mydisneygroup.com/recongress2017.
Read about the Disney Ticket offer »
Just for Southern Californians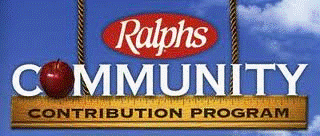 Ralphs Grocery Company, the Southern California supermarket chain, has a program to non-profit organizations with annual contributions. We invite you to register and/or re-register your Ralphs Rewards Card to benefit the RECongress. The current term began September 1 and runs through August 31, 2019. You may do that online or by calling (800) 443-4438. This is an annual program that must be renewed each year. Even if you registered as recently as June, July or August, you will need to register again in this new term.
See Instructions for the Ralphs Program»»
Our Web Site - RECongress.org
You can find all Congress information and updates online. Our RECongress Emailings feature some Congress Spotlights and we will be adding speaker and hotel information. Check our site for the latest updates and announcements.
RECongress Emailing
Be sure to sign-up for our twice-a-month Emailing about Congress updates and events. You may opt out from our Congress Emailing at any time from the "Manage Your Subscription" link below. Our Emailings for Congress 2017 are scheduled through March 2019.
© 2016 Los Angeles Religious Education Congress // Online at archive.recongress.org