RECongress 2017


RECongress Dates
February 23 (Youth Day) &
February 24-26, 2017


2017 Congress Theme
"Embrace Trust"
Go to RECongress site »

2017 Theme Reflections
You can find a reflection on the Congress 2017 theme online. And, new this year, we have also posted a reflection on the theme for Youth Day 2017.
Read the Reflections »




What is Congress?
Begun as an Institute in 1956, our first event was held at Mount Carmel High School on Hoover Street in Los Angeles. There were some 500 teachers and catechists in attendance at the two-day conference, listening to speakers and gaining experience from other teachers. Read about the Congress Milestones here.




Find us online:

Additional

speakers announced


Our planning is fully underway

for the 2017 Los Angeles Religious Education Congress. We are in the process of updating our website with information about our speakers and their workshops, our liturgies and celebrants, and our concerts and artists. Also, consider staying in Anaheim this year with the special rates being offered for attendees by some of the surrounding hotels.

Pass along this emailing or our link — archive.recongress.org — to share with friends and encourage them to sign up for the Emailings to receive the latest information about RECongress. If you do not care to receive future updates, you can find removal information at the bottom of this message.

Para información en español, clic aquí! »

Dates

The 2017 Los Angeles Religious Education Congress dates are:
• February 23, 2017 (Youth Day) &
• February 24-26, 2017

Location
Congress is held annually at the Anaheim Convention Center, located at 800 West Katella Ave. in Anaheim, Calif. (just south of Disneyland and Disney California Adventure).

See a Yahoo Map »

Registration
The key to registration is the Registration Guidebook, which contains all workshop and speaker descriptions, entertainment and liturgy options, and all events during Congress. If you attended RECongress 2016, you will automatically be mailed a Registration Guidebook. If you need a Guidebook, please order one here. (Guidebooks will be available in October.)
Order a Guidebook »

Hotel Amenities Grid Posted


Consider staying in Anaheim this year for the RECongress. And new this year, you can download a grid of hotel amenities, featuring hotels that have an ATM, or offer dry cleaning, or have a restaurant, or offer valet parking, and more. Find out all the amenities plus the rates online on our Hotels page. To get the quoted rates, inform the hotel that you are attending the 2017 Religious Education Congress and ask for the REC or Religious Education Congress Block Group Rate.
See the Hotel Listing here »
Youth Day Arena Speaker: Bob Perron


Bob Perron is Director of Youth and Young Adult Ministry for the Diocese of Wheeling-Charleston, W.Va. For over a decade he has presented his stand-up and storytelling in over 60 dioceses across the United States and Canada. Perron has been keynote presenter at the National Catholic Youth Conference and moderated workshops at the National Conference on Catholic Youth Ministry. His most recent book is entitled "Lessons Learned From a God-Sized Family: In a Me-Sized World."
WHAT ARE YOU WAITING FOR?
God is calling you to something better. He is calling you to be the saint you were created to be. In this Youth Day Keynote, Bob Perron will look at three practical ways we can grow in our relationship with Christ. How do we trust God with our everyday decisions? Do we surround ourselves with a community to support us on the journey? Will we have the courage to change the things in our life that stops us from letting God transform our lives? What Are You Waiting For? Today is the day!
See our Youth Day page »
Congress Featured Speaker: Rev. John Cusick
Over the three days, Congress 2017 will offer over 300 workshops presented by more than 200 speakers. Topics range from personal growth to music to spiritual topics — in English, Spanish and Vietnamese. Each Emailing we spotlight one of our speakers:

Rev. John C. Cusick
Fr. John Cusick, a priest of the Chicago Archdiocese, was creator, coordinator and Director of their Young Adult Ministry from 1970-2013 and was an adjunct faculty member in the Department of Theology at the University of Notre Dame in Indiana. In 2012, Fr. Cusick received the Blessed John XXIII Award from the Association of Chicago Priests for "excellence in priestly ministry." In 2014, he received The Spirit of the Conference Award for Service on behalf of Lay Ministry from the National Association of Lay Ministers.
Taking a Peek Inside the Door of a Catholic Home, Apartment or Condo
Our Catholic faith is grounded in signs, symbols, images and rituals. Yes, in our very secular society, the places where we live can be void of religious/spiritual images and symbols. This workshop will offer a variety of suggestions to heighten the presence of some of the Catholic symbols, images and rituals that can be reminders of the sacred. Specific prayers will accompany each image and symbol. (Many of these suggestions can be great gifts for newlyweds, new parents and first-time renters and condo dwellers!)

Let's Answer Those Tough Catholic Questions
Too often today the critical questions asked by people about the practices of our Church are either answered with a law or a rule, or simply go unanswered. Not only do they demand answers, but they also need pastoral understandings. This workshop will answer many of those "tough questions" such as: Why should I go to Church? Why go to confession? Why do Catholics have to be married inside a church? Why do I have to be registered in a parish? Why are many churches being so tough on eulogies at funerals? Why are there so many rules and regulations in my parish?
See some of our Congress Speakers »
Liturgy Spotlight: Care of the Earth in the Hawaiian Tradition
Friday, February 24, 2017 • 5:15 PM
In the Spirit of Pope Francis' Encyclical, Laudato Sí, we are called to be active agents in our care for the Earth. Caring for our Common Home is an ongoing challenge and part of our mission as stewards of God's many gifts, including the world in which we live. This year, we are asking the Hawaiian community to take on this particular need and share their gifts of appreciation of creation and song in preparing this

liturgy.
Presider Fr. Alapaki Kim Jr. is Pastor of St. Rita Church in Nanakuli, Oahu, Hawaii. Known for his outreach to the poor, sick and suffering and his fluency in Hawaiian history, language and culture, Fr. Kim is the national adviser on Asian and Pacific Islanders to the U.S. Conference of Catholic Bishops.
See the Listings of Scheduled Liturgies »
Congress Spotlight: Show Your Badge & Save Program


Did you know Congress attendees can receive promotional offers and discounts during Congress with the "Show Your Badge & Save" program? Discounts are exclusively available to attendees during the conference for participating attractions and restaurants. Show your event badge and save at participating restaurants, attractions, and much more!


See other Spotlights on Congress »
A Look Back — RECongress 2007
2007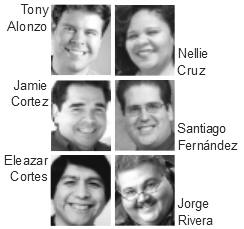 FRIDAY EVENING CONCERT
"Fiesta: Sing and Dance in the Light"
Come bask in the light of God's glory! Celebrate, praise and give thanks in song accompanied by the festive sounds and rhythms of some of the leading Latino composers and artists, including Tony Alonso, Jamie Cortez, Eleazar Cortes, Nellie Cruz, Santiago Fernández, Jorge Rivera, and Friends! Hosted by Pedro Rubalcava, all under the musical direction of Peter Kolar.
"Fiesta: Canten y Bailen en la Luz"
¡Vengan y gocen de la luz y gloria del Dios vivo! Celebren, den gracias y alaben con cantos, acompañados de las melodías y ritmos de algunos de los más conocidos compositores y artistas latinos de los Estados Unidos. Con su anfitrión Pedro Rubalcava y la dirección musical de Peter Kolar.

2007 SATURDAY KEYNOTE
Rev. Bryan Massingale, STD
"At Table with Jesus: The Welcome and the Challenge of the Light"
Sitting at table with Jesus is about allowing his Light to pierce our hearts and minds, enlightening the shadows of our lives and transforming our discipleship. To be a disciple of Jesus is to share his Light with a world sometimes unwilling to stand in the Light. Together, let us consider what it might mean for us to respond more deeply to the Christian call of Jesus. We will look at the challenges of becoming beacons of hope in a world where hope is often scarce.
Find some photo highlights from Congress 2007 – and other years – on our Flickr page.
Go to our Flickr Congress Albums »
Discount Disney Resort Tickets


Religious Education Congress attendees can purchase specially priced Disneyland resort eTickets, including Twilight Convention tickets (after 4 pm), 1-day 1-park, multi-day and park hopper tickets. The eTickets are valid from Friday, February 18, 2017 to Tuesday, February 28, 2017. This offer is only available online and is not available at the Park. Order online at mydisneygroup.com/recongress2017.
Read about the Disney Ticket offer »
Just for Southern Californians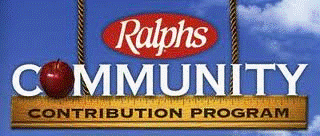 Ralphs Grocery Company, the Southern California supermarket chain, has a program to non-profit organizations with annual contributions. We invite you to register and/or re-register your Ralphs Rewards Card to benefit the RECongress. The current term began September 1 and runs through August 31, 2019. You may do that online or or by calling (800) 443-4438. This is an annual program that must be renewed each year. Even if you registered as recently as June, July or August, you will need to register again in this new term.
See Instructions for the Ralphs Program»»
Our Web Site - RECongress.org
You can find all Congress information and updates online. Our RECongress Emailings feature some Congress Spotlights and we will be adding speaker and hotel information. Check our site for the latest updates and announcements.
RECongress Emailing
Be sure to sign-up for our twice-a-month Emailing about Congress updates and events. You may opt out from our Congress Emailing at any time from the "Manage Your Subscription" link below. Our Emailings for Congress 2017 are scheduled through March 2019.
© 2016 Los Angeles Religious Education Congress // Online at archive.recongress.org