RECongress is just 10 weeks away!
The 2016 Los Angeles Religious Education Congress will be here in no time. Be sure you are aware of some important dates:
Dec 27 - Last day to request a refund
Jan 6 - First mailing of Congress tickets
(for registrations processed by Dec. 28)
Jan 8 - Last day to register at the lower registration fees
Jan 15 - First mailing of Youth Day name badges
(for registrations processed by Jan. 6)
Jan 29 - All registrations processed after this date will receive a bar code confirmation by email to scan at Congress to pick up your tickets.
Remember, registration fees go up after January 8. Be sure you're registered. You can register as an individual or as a group for both Youth Day and the adult Congress days (a group is just 2 or more, all paying with one check or by credit card).
---

Are you receiving this Congress Emailng in your inbox? We have over 40,000 who have asked to be on the list. Pass along this emailing or our link — archive.recongress.org — to receive the latest information about Congress 2016 and encourage your friends to sign up for our Congress Emailing at archive.recongress.org/optin.htm. If you do not care to receive future updates, you can find removal information at the bottom of this message.


Registration Guidebook is online


The Guidebook is your key to registration and contains all workshop and speaker descriptions, entertainment and liturgy options, and all events during Congress. Review the Guidebook to plan your registration.

The Guidebook is available in four formats:
PDF: The Registration Guidebook is viewable as a PDF document that requires the free Adobe Reader installed on your computer.
iPaper: The Guidebook is available in iPaper format, which requires no software download and is a Web-based version of the book.
Web: View every workshop period (English and Spanish) as a separate web page.
Paper: Still prefer the paper version of the Guidebook? You can still have one mailed out to you (order one at right).
See the Guidebook online »
Youth Day Feature: Miles, Kroger, Walther
Both Youth Day tracks get to see the Youth Day Arena keynote and two chosen workshops, including this one and others whose sessions are held in the Convention Center meeting rooms.
Session N - "Hopebound in Prayer"
February 25, 2016 - CONVENTION 203
In saying, "Come follow me!" (Matt. 4:19), Jesus is offering an invitation rooted in hope. This is also an invitation intimately bound up with the practice of prayer, for prayer connects us with God and others. It leads us into the heart of love in which we discover what we need – not what we want – to grow in our desire to follow Christ. Bind your Youth Day in an experience of prayer, hopeful reflection and deepening commitment to the practice of love. This interactive workshop explores practices of prayer and contemplation through Scripture, music, conversation, silence and a brief overview of a tradition that spans thousands of years.



Baltimore native Ted Miles first worked in Belize and Guatemala in a two-year Jesuit Volunteer position. For nearly 30 years since then, he has served in parish ministry, Catholic high school education and archdiocesan leadership development. For 10 years now, Miles has worked for Catholic Relief Services as Relationship Manager for Youth and Religious Education and Coordinator of the Youth & Religious Education Outreach for the United States. He has spoken nationally and internationally on behalf of CRS.



Singer/songwriter Sarah Kroger first performed publicly at Life Teen camps and Steubenville Youth conferences. In the short time she has been composing and performing, she has participated in a range of national and international events, including the JubilMusic International Christian Music Festival in San Remo, Italy, World Youth Day in Rio de Janeiro, Brazil, and countless other parish and youth events across the United States. Kroger is published with Oregon Catholic Press/Spirit and Song.



Ben Walther began writing songs while serving as a worship leader in college. He taught religion for over five years and spent 13 years in parish and school ministry. He has served as a diocesan event worship leader, retreat host and conference speaker. Walther now teaches religion at St. Paul Catholic School in North Canton, Ohio. A recent addition to the OCP/ SpiritandSong.com family, his CD is titled "Make Your Home in Me."
#LAYouthDay Photo Challenge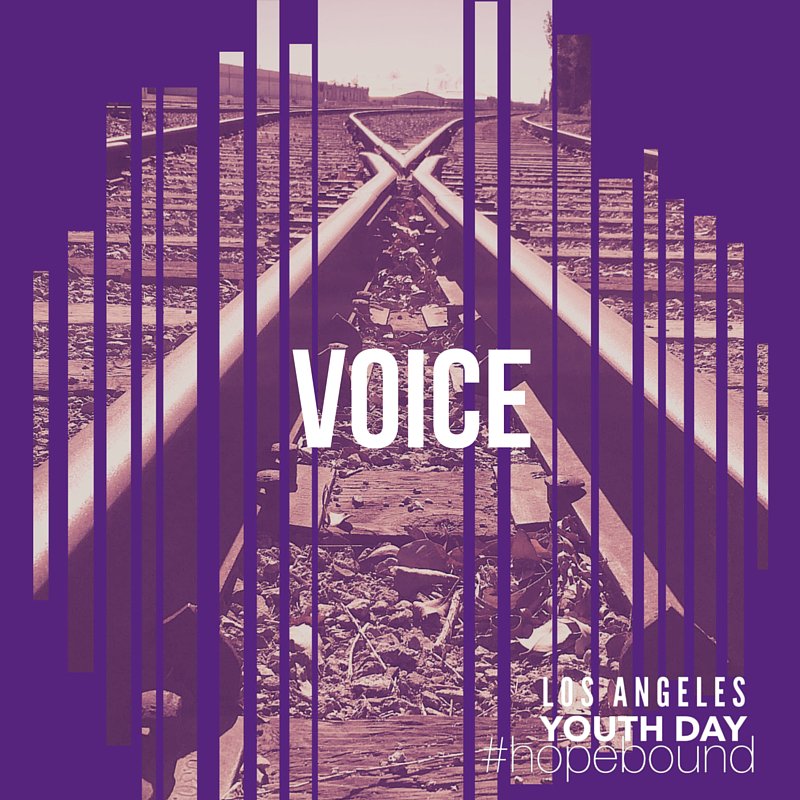 Each week throughout Advent, we post a word on our LosAngeles Youth Day Twitter page (@LAYouthDay) that helps gather our Advent focus. We're asking you to be involved and capture an image demonstrating this word in action and post it using the hashtag #ADVENTLA. This week's word is "Teaching."
RECongress Spotlight: Sacred Space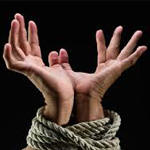 Thursday-Sunday – Convention 304
Be sure to visit Sacred Space, located on the third floor of the Convention Center, where you will be invited to stand in prayerful solidarity with the victims of human trafficking as you pray the Stations of the Cross during this Lenten season. Human trafficking is a painful reality -- a modern-day slavery happening all around us, often undetected. May our prayer awaken awareness in us and move our hearts to be God's liberating compassion in our midst. In this Holy Year, in which the doors of mercy are open to all, let us join in the struggle to cross the thresholds from slavery into freedom.

Drawing from the Beatitudes, the Holy Father noted that those who suffer from forms of modern slavery, such as forced labor, prostitution and organ trafficking are the "least among us" and that all men and women of good will are called to renew their commitment in improving the human condition.
See all the Congress Spotlights »
Liturgy Feature: Syriac Liturgy

SATURDAY, FEBRUARY 27, 2016 - 5:15 pm
Rev. Aphram Mushe, presider
Music by the Syriac Community
Rev. Father Aphram Mushe is Parochial Vicar of Jesus Sacred Heart Church in North Hollywood, Calif. He speaks Aramaic, Arabic and English. In 2011, he was appointed Secretary to Archbishop Yohanna Butrous Mouche in the Syriac Catholic Diocese of Mosul in Nineveh, Iraq. In 2013, he served at Our Lady of Deliverance Parish in Bayonne, New Jersey, and in 2015 he came to the Jesus Sacred Heart Church.
See the Congress Liturgies »
Speaker Feature: Fr. Bill Burton, OFM
Over the three days, Congress 2016 will offer 300 workshops presented by 200 speakers. Topics range from personal growth to music to spiritual topics — in English, Spanish and Vietnamese. Each Emailing we spotlight one of our presenters:

Fr. William L. Burton, OFM, a Franciscan friar of the Sacred Heart Province, began his 20-year teaching career as a professor of undergraduate and graduate courses in Biblical Studies at Quincy University in Illinois and at DePaul University in Chicago. Currently an Assistant Professor of Scripture and a spiritual director, Fr. Burton has published several articles in The Bible Today and a DVD series. He leads parish Bible study, retreats and workshops, study tours and pilgrimage travels throughout the Holy Land, Greece and Turkey.

Demystifying the Book of Revelation (*)
Period 3-04, Friday, February 26 - 1:00 - 2:30 pm
In America today, the loudest voice in the discussion of the Book of Revelation has been the "Rapturist's" – a voice characterized by the "left behind" books and movies. This popular interpretation is at odds with mainstream biblical studies and does not attend to the apocalyptic genre of which the book is part. Yet, without understanding this peculiar style of writing, we risk misunderstanding the book itself and miss its pointed message. In our session, we will recapture the challenge this enigmatic book continues to pose to us and to our society.
At Table with Jesus: "Do This in Memory of Me" (*)
Period 6-06, Saturday, February 26 - 3:00 - 4:30 pm
Jesus' early followers – Paul and the author of Luke/Acts in particular – understand and advance Jesus' ministry in terms of his "table fellowship." What does he eat? With whom does he eat? Where does he eat? And what is Jesus teaching us by these scenes dealing with food and dining? What do these New Testament scenes tell us about the Eucharist? Ultimately, the question to be answered is this: Why did Jesus ask that we remember him by means of the Eucharistic meal? When seen in the context of first-century Judaism and Hellenism, this question is not as difficult to answer as we might think!
Go to the Speakers Page »
Special Hotel Rates

Don't forget to make your travel arrangements now. We have secured special rates for Congress attendees at a number of hotels with pricing to meet everyone's needs. Make sure when making your reservations you mention the Religious Education Congress so that you receive our special contracted rates.
See the Hotels listing »
Discount Disney Tickets

Religious Education Congress attendees can purchase specially priced Disneyland resort eTickets, including Twilight Convention tickets (after 4 pm), 1-day 1-park, multi-day and park hopper tickets. The offer is only available online and is not available at the Park. Order online at disneytickets.disney.go.com/store/ZMRB16A

Note: eTickets are valid from Thursday, February 18, 2016 to Monday, February 29, 2016.
Read about the Disney Ticket offer »
Just for Southern Californians
Ralphs Grocery Company, a major supermarket chain in the Southern California area, supports schools, churches and other non-profit organizations with annual contributions. Here is an easy way to help the Los Angeles Religious Education Congress, who is a member of Ralphs Community Contributions Program. Simply by using your Ralphs rewards Card a portion of eligible purchases are contributed to the RECongress. This is an annual program that must be renewed each year. If you were part of the program last year, we thank you, but everyone needs to re-enroll again for this year's term.

We encourage all Ralphs shoppers to sign up for the free Ralphs rewards Card and register their card with the Community Contributions Program. It's easy! Every time you shop for groceries and scan your card at Ralphs, RECongress will automatically earn up to 5% of all eligible purchases per enrolled card. Sign up now! It's never been easier to contribute to the RECongress.

Name: Archdiocese of Los Angeles - Religious Education
Organization Number: 90658

Find step-by-step instructions and information online and
Our Web Site — RECongress.org
You can find all Congress information and updates online. Our upcoming RECongress Emailings will feature some Congress Spotlights, and we will be adding speaker and hotel information online. Check our site for updates and announcements.
RECongress Emailing
Be sure to sign-up for our twice-a-month Emailings about the latest updates and information about Congress 2016. You may opt out from our Congress Emailing at any time from the "Manage Your Subscription" link below.

Find past Emailings at archive.recongress.org/emailing.htm
© 2015 Los Angeles Religious Education Congress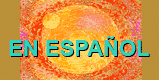 RECongress 2016

RECongress Dates
February 25 (Youth Day) &
February 26-28, 2016

2016 Congress Theme
"Boundless Mercy" / "Misericordia Inagotable"
2016 Theme Reflection
See a reflection on the 2016 Congress logo by ORE Director Fr. Chris Bazyouros.
Read the Reflection »
Location
Anaheim Convention Center
800 West Katella Ave.
Anaheim, Calif. 92802
(just south of Disneyland and Disney California Adventure).
See a Yahoo Map »
Hotel Information
See our listing of contracted hotels with special rates for Congress attendees.
See the Hotel page »
View the Guidebook
The Guidebook is your key to registration and contains all workshop and speaker descriptions, entertainment and liturgy options, and all events during Congress.
View the Guidebook »
Registration
The key to registration is the Registration Guidebook. If you attended RECongress 2015, you will automatically be mailed a Guidebook (available in late-October). If you need one, you may order one here.
Order a Guidebook »
Congress Milestones
1956 - first two-day CCD Institute (500 teachers in attendance)
1967 - first three-day "Southern California Confraternity Congress " (7,000 in attendance)
1973 - first "Religious Education Congress" as CCD office renamed to Office of Religious Education
See the REC Milestones »