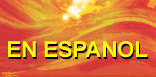 RECongress 2014
March 13 (Youth Day) & March 14-16, 2014
2014 Theme
"Hope: A World Afire" / "Esperanza que Enciende al Mundo"
Youth Day Theme
"Never Alone, Forever Accepted"
• Dates
• Emailing

Online at archive.recongress.org


Email us at
congress
@la-archdiocese.org

Office of Religious Education - Archdiocese of Los Angeles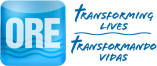 Friend us, find us, watch us, share us...



RECongress Registration Is Underway
You can now register online for the 2014 Los Angeles Religious Education Congress. Make your choices now from our 206 speakers presenting 309 workshops (284 in English, 61 in Spanish, 7 in Vietnamese and 26 presented on Youth Day). And the benefit of online registration is you can see if the workshop is available "real time" — you'll know right away if you will get that ticket!

Are you receiving this Congress Emailng in your inbox? Pass along this emailing or our link — archive.recongress.orgg — to receive the latest information about Congress 2014 and encourage your friends to sign up for our Congress Emailing for updates. If you do not care to receive future updates, you can find removal information at the bottom of this message.

¡Para información en español, clic aquí!




WHAT IS CONGRESS?
The Religious Education Congress, sponsored by the Archdiocese of Los Angeles Office of Religious Education, is the nation's largest annual gathering of Roman Catholics! Our last RECongress, held in March, brought together nearly 40,000 people during the four-day weekend! We had registrants from across the country and as far away as Ireland and Australia.

DATES
The 2014 Los Angeles Religious Education Congress dates are:
• March 13, 2014 (Youth Day)
•
March 14-16, 2014
Location
Congress is held annually at the Anaheim Convention Center, located at 800 West Katella Ave. in Anaheim, Calif. (just south of Disneyland and Disney California Adventure). See a Yahoo Map
Fees
The registration fee for Youth Day 2014, March 13 is $30 per person. The adult days have a separate registration and fee, which is $70 per person. Fees increase after the late registration date (postmarked after January 22, 2014). There is a $30 processing fee for refunds. There are NO REFUNDS AFTER JANUARY 22, 2014.
Registration
We are now accepting online registration and registrations by mail. And be sure to provide your email address when you register (online or by mail). You will receive confirmation of your registration along with your ticket assignments. Don't like one of your sessions? Want to change a workshop to attend with a friend? No problem. Go online and make your changes. Changes can be made up until the time tickets are printed.
PARISH/SCHOOL VIDEOS FOR YOUTH DAY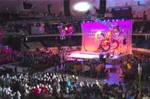 We want your group to make a video that could be used at our Youth Day 2014 Rally event! Any Youth Ministry, Confirmation Program, or Campus Ministry team can submit a 7-10 second video that demonstrates the Youth Day theme, "Never Alone – Forever Accepted." All entries will be considered and possibly used for the Rally at Youth Day. Just submit your short video to LAYouthDay14NAFA@gmail.com. The deadline for video submissions is Sunday, December 15. We would love to have a wide variety of parishes and schools represented by these videos. Share your creativity and help your group be part of our great day!

YOUTH DAY VOLUNTEERS


Youth Volunteers: Emcees
Be an MC at Youth Day to introduce the speakers and MC other parts of the day. Youth must be registered for Youth Day to attend the training, which will be held on January 11, 2014. For more information, Download the form and return it by Friday, January 3, 2014.
Youth Volunteers: Choir/Instrumentalists
High school youth (grades 9-12) who have musical experience are invited to serve in the music ministry for the Youth Day liturgy by joining the Youth Day Choir or Band. Participants must also register for Youth Day through their parish or school. For information, please Download the form and return it by Wednesday, January 8, 2014.

Adult Volunteers for Youth Day 2014
If you know any adults that are interested in being part of Youth Day who are NOT chaperone young people, please let them know about being a volunteer to help with crowd control, room directing, bus unloading, and so much more. For further information, Download the form and return it by Friday, February 14, 2014.

Group Volunteers
Is your parish or school ministry group interested in leading some interactive activities/entertainment at Youth Day? We are looking for people to entertain those waiting in line for the Arena, for both the morning and afternoon sessions. It would be beneficial if the young people in the group have attended our diocesan leadership programs (Christian Leadership Institute or Signed, Anointed to Witness), but is not a requirement. There would be some meetings required for the coordinator prior to Youth Day. For more more details, please contact Christina Lamas at clamas@la-archdiocese.org.
YOUTH DAY T-SHIRTS


Official Youth Day T-shirts are available for custom and group pre-orders. Customize your Youth Day shirt with your youth group or parish name on the back for only $2.50 additional. Custom orders with payment must be received by February 17, 2014 for direct shipping.

The special pre-order discount pricing (valid thru February 24, 2014) is :
T-shirts: $12.50 ($15 at Youth Day)
Sweatshirts: $25 ($30, limited quantity at Youth Day)
Adult sizes: S, M, L, XL, 2XL, 3XL

On Youth Day, merchandise will be available at the Seraph7 booth in the main lobby of the Convention Center Arena. Pre-order to ensure you get yours at www.seraph7.com or email store@seraph7.com
YOUTH DAY SPEAKER FEATURE: KATHERINE ANGULO


Born in Mexico and raised in Bogota, Colombia, Katherine Angulo is fluent in English, Spanish and French. She has over 14 years of experience in youth ministry, campus ministry and religious education serving the Miami Archdiocese, the Diocese of Richmond, Va., and the Diocese of Knoxville, Tenn., where she was Director of Pastoral Ministries at St. Mary's Church in Johnson City, Tenn. She is currently serving as Director of Youth Ministry for the Diocese of Raleigh, N.C.

YOUTH DAY
Thursday, March 13, 2014
Session A: "Disciples in Our Own Families"


Blessed Pope John Paul II said, "When you proclaim the Gospel, you yourselves grow as you become more deeply rooted in Christ and mature as Christians." Welcome to this call to serve not only in your community but also in your own families. This workshop will focus on providing a clear, manageable and vibrant understanding of the call to discipleship to those who are the closest to you – your family.

SPEAKER FEATURE: MICHAEL THEISEN


Michael Theisen has been involved in youth ministry and adolescent catechesis for 30 years, authoring more than 15 books and numerous articles. His experience extends from parish to diocesan and national levels, and is a frequent speaker and trainer throughout the United States. Theisen is Director of Membership Services for the National Federation for Catholic Youth Ministry in Washington, D.C., and is extensively involved in two national initiatives: the Partnership for Adolescent Catechesis; and Strong Catholic Families: Strong Catholic Youth.
Saturday, March 15, 2014
3:00 - 4:30 pm — Session 6-20
"The ABCs of Faith Formation with Youth" (*)
When we gather young people together, are we playing games, hoping to survive, or intentionally forming disciples? What's the secret to staying faithful to our cate­chetical calling of echoing the faith while leading teens down the road of discipleship? Come and (actively) learn the ABCs of faith formation designed to help you engage young people's heads, hearts and hands.
Sunday, March 16, 2014
1:00 - 2:30 pm — Session 8-23
"For Your Eyes Only: The Top Secrets to Successful Event Planning" (*)

Have you been given the responsibility of organizing a large event be it a retreat, a mission trip, concert or regional or diocesan event? Do you often contemplate a job as a travel agent given all of the trips you've organized? Most of us in ministry have some large event we become responsible for planning and most of us have learned the hard way about the difficulties in navigating the logistical mine fields we encounter during the planning process. Come and learn, laugh and share your own wisdom as together we reveal the secrets to successful event planning that will help transform an "Events 'R' Us" mindset into moments for evangelization and discipleship!
See the Congress 2014 Speakers Page

REGISTRATION: WORKSHOPS ON THE POPE
Pope Francis will certainly be a hot topic at Congress 2014. Here are workshops where he is mentioned in the title (listing Session number, Title and Speaker).
1-07 — The Re-making of the Papacy: From Pope Paul VI to Pope Francis (*)
- Dr. Richard Gaillardetz
1-11 — St. Francis, Pope Francis and a Vision for the 21st-century Parish (*)
- Jack Jezreel
3-14 — The Social Teaching of Pope Francis (*) - Fr. Bryan Massingale
3-17 — The Church, Pope Francis and You: Where Are We Going? (*)
- Fr. Jonathan Morris
3-21 — Culture, Justice & Caritas: The Vision of Popes Benedict & Francis (*)
- Dr. Jonathan Reyes
3-24 — Pope Francis: How Do We Become the "Church of the Poor"? (*)
- Bishop Sylvester Ryan¸ Msgr. Timothy Dyer & Joyce Francois
3-53 — El Papa Francisco: ¿Adónde nos lleva? (*) - Fr. Allan Deck
4-07 — Be Dazzled by the Light of Faith: A Practical Look at the Encyclical of
Pope Francis (*) - Fr. Richard Fragomeni
4-57 — Papa Francisco: ¿Cómo podemos convertirnos en la "Iglesia de los
pobres"? (*) - Bishop Sylvester Ryan, Rev. David Garcia
& Juan Carlos Montenegro
5-54 — 10 enseñanzas del papa Francisco para los catequistas (*)
- Marcelo Murua
6-16 — Pope Francis: What Does He Mean for the Church? - Thomas Reese
6-52 — Orientaciones para la catequesis, la pastoral y la evangelización a la luz
del magisterio del Papa Francisco (*) - Luis Benavides
6-58 — Estamos estrenando párroco: "Padre Francisco" (*)
- Rev. Luigi Zanotto
7-01 — The Francis Revolution: The Papacy at the One-Year Mark (*)
- John Allen Jr.
7-20 — Pope Francis: What He Means for the World? - Thomas Reese
See all the Congress Speaker Topics
RECONGRESS ON YOUTUBE

Watch the video compilation of last year's Congress set to the 2013 Theme Song "Enter the Mystery" by Curtis Stephan. You can find other videos on our RECongress channel on Youtube. We have interviews and hours and hours of workshops and liturgies from past Religious Education Congresses. And find a listing of videos and photos from and about Congress on our Reviews page.
Go to the Congress Reviews page
HOTELS


Don't forget to make your travel arrangements now for the 2014 Los Angeles Religious Education Congress. We have secured special rates for Congress attendees at a number of hotels with pricing to meet everyone's needs. Make sure when making your reservations you mention the Religious Education Congress so that you receive our special rate.

See the RECongress Hotels Page

SPECIAL DISNEY OFFER


Congress attendees are able to pre-order specially priced Disneyland Resort Tickets. Find specials on tickets to Disneyland and Disney California Adventure, with special pricing on evening passes and on single- and multi-day passes for both Disneyland Resort parks. This offer is only available online, beginning Tuesday, January 7, 2014, at www.disneyconventionear.com/ZMRC14A. Tickets are valid March 7-18, 2014. See information and notes on our Updates page.
Go to our RECongress Channel on Youtube
JUST FOR SOUTHERN CALIFORNIANS


Ralphs Grocery Company, a major supermarket chain in the Southern California area, supports schools, churches and other non-profit organizations with annual contributions. The Los Angeles Religious Education Congress is a member of Ralphs Community Contributions Program. Simply by using your Ralphs rewards Card a portion of eligible purchases are contributed to the RECongress. This is an annual program that must be renewed each year. The current term runs from September 1, 2013 through August 31, 2014!
If you were part of the program last year, we thank you, but everyone needs to re-enroll each year. We encourage all Ralphs shoppers to sign up for the free Ralphs rewards Card and register their card with the Community Contributions Program. It's easy! Every time you shop for groceries and scan your card at Ralphs, RECongress will automatically earn up to 5% of all eligible purchases per enrolled card. Sign up now! It's never been easier to contribute to the RECongress.
Organization Name: Archdiocese of Los Angeles - Religious Education
Organization Number: 90658
Find step-by-step instructions and information online.

See the RECongress Ralphs page
RECONGRESS.ORG
You can find all Congress information and updates online. We have posted all the speakers and workshops, along with ways to find workshops by topic. Check our site for updates and announcements.
EMAILING
Be sure to sign-up for this twice-a-month Emailing about Congress updates and events. You may opt out from the Congress Emailing at any time from the link below. Our Emailings for Congress 2014 are scheduled only through April 2014.