RECongress 2014
March 13 (Youth Day) & March 14-16, 2014
2014 Theme
"Hope: A World Afire" / "Esperanza que Enciende al Mundo"
Youth Day Theme
"Never Alone, Forever Accepted"
• Dates
• Emailing

Online at archive.recongress.org


Email us at
congress
@la-archdiocese.org
Office of Religious Education - Archdiocese of Los Angeles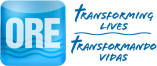 Friend us, find us, watch us...
Updates for Congress 2014
Registering to attend 2014 Los Angeles Religious Education Congress has never been easier. This year we will offer a new online registration system. With a whole new interface, registration will be a quick, easy, hassle-free process. Online registration is scheduled to begin late October 2013.

Do you own a business? Have you considered spotlighting it by placing an ad in the RECongress Registration Guidebook? For further information contact Paulette Smith, Congress Event Coordinator at pasmith@la-archdiocese.org or go to our website Recongress.org for more information. The ad deadline has been extended through September 20.

Pass along this emailing or our link — archive.recongress.org — to receive the latest information about Congress 2014 and encourage your friends to sign up for our Congress Emailing for updates. If you do not care to receive future updates, you can find removal information at the bottom of this message.

¡Para información en español, clic aquí!



WHAT IS CONGRESS?
The Religious Education Congress, sponsored by the Archdiocese of Los Angeles Office of Religious Education, is the nation's largest annual gathering of Roman Catholics! Our last RECongress, held in March, brought together nearly 40,000 people during the four-day weekend! We had registrants from across the country and as far away as Ireland and Australia.

DATES
The 2014 Los Angeles Religious Education Congress dates are:
• March 13, 2014 (Youth Day)
•
March 14-16, 2014
Location
Congress is held annually at the Anaheim Convention Center, located at 800 West Katella Ave. in Anaheim, Calif. (just south of Disneyland and Disney California Adventure). See a Yahoo Map
Fees
The registration fee for Youth Day 2014, March 13 is $30 per person. The adult days have a separate registration and fee, which is $70 per person. Fees increase after the late registration date (postmarked after January 22, 2014). The late fee for Youth Day is $35; the late fee for RECongress is $80. There is a $30 processing fee for refunds. There are NO REFUNDS AFTER JANUARY 22, 2014. The replacement ticket cost for Youth Day is $50 per group; for RECongress it is $30 per person.
Registration
The key to registration is the Registration Guidebook, which contains all workshop and speaker descriptions, entertainment and liturgy options, and all events during Congress. If you attended RECongress 2013, you will automatically be mailed a Registration Guidebook. If you need a Guidebook, please order one here. (Guidebooks will be available late-October.)
CONGRESS THEME


Hope: A World Afire
Sr. Edith Prendergast, RSC, Director of the Office of Religious Education, reflects on this theme:
"HOPE: A WORLD AFIRE flows from the word proclaimed on the second Sunday of Lent. Hope rooted in grace and goodness shines brightly on the face of Jesus. As we reflect on this Transfiguration moment, we too are drawn into that incredible experience. In the presence of the HOLY, we become shining stars of hope. ..."
Read the Director's complete reflection about this year's Congress theme — and many about past themes — online on our Themes page.
See the RECongress Themes Page
YOUTH DAY SPEAKER FEATURE: JUDY McDONALD


Judy McDonald has been a professional comedienne for the past 19 years. She is in great demand at parishes and conferences across the United States and internationally. She as a residential minister at the University of San Diego and became Youth Minster for the San Diego Diocese. Professional comedienne for the past 19 years. Full time traveling ministry for the past 10 years, including shows for military bases in Germany, Italy, Belgium and parishes in Ireland, Croatia, Scotland and across the United States.
Dealing with Stress
Does just being asked the question, "Are you stressed," stress you out? We all get stressed from time to time but how we choose to deal with it can really say something about us. Come to this session if you are OK with laughing and loving God and, oh ya, totally stressed out!
CONGRESS SPEAKER FEATURE: SR. ANGELA ZUKOWSKI


Sr. Angela Ann Zukowski, MHSH, DMin, is Director of the Institute for Pastoral Initiatives and the Virtual Learning Community for Faith Formation at the University of Dayton in Ohio. There, she also serves as a professor in the Department of Religious Studies and teaches online for the School of Education. Sr. Zukowski, a member of the Mission Helpers of the Sacred Heart, serves as an international consultant for incorporating digital resources for faith formation in diocesan, parish and school pastoral communication plans.
Reinvigorating Catholic Identity in a Digital Civilization
Pope Francis is calling all Catholic educators and cate­chists to study and implement new methodologies for faith formation in a digital civilization. New digital learning environments, brain research, collaborative learning and stimulating learning experiences demand we re-imagine how we communicate faith in the 21st century. How can we apply these new developments and insights for reinvigorating the Catholic identity of our Catholic schools and parish catechetical communities, as well as adult faith formation?

Sacramental Imagination and Faith Formation
What is "sacramental imagination"? Why should cate­chists and Catholic schoolteachers be concerned with cultivating the sacramental imagination of those to whom we proclaim the Good News? Our ability to imagine is a great resource in cultivating a deeper appreciation of the Holy Spirit which surrounds us. In a digital world that clutters our time, attention and imagination with a diversity of distractions, we are discovering a loss of appreciation of mystery, wonder and beauty. This workshop explores ways to re-capture a sense of sacramental imagination for embracing a living faith as Pope Francis invites us today!
See the Congress 2014 Speakers Page
FILM SHOWCASE 2014


Friday, March 14, 8-9:30 pm
This year's Film Showcase, in partnership with Loyola Marymount University, presents excerpts from a number of narrative feature films, shorts, documentaries, experimental and animated films, whose thematic elements are grounded in Catholic social teaching, justice, ministry, spirituality and theology. Filmmakers will be present to meet with audience members.
See other Highlights from Congress 2014
HOTELS


Don't forget to make your travel arrangements now for the 2014 Los Angeles Religious Education Congress. We have secured special rates for Congress attendees at a number of hotels with pricing to meet everyone's needs. Make sure when making your reservations you mention the Religious Education Congress so that you receive our special rate.
See the RECongress Hotels Page
JUST FOR SOUTHERN CALIFORNIANS


Ralphs Grocery Company, a major supermarket chain in the Southern California area, supports schools, churches and other non-profit organizations with annual contributions. The Los Angeles Religious Education Congress is a member of Ralphs Community Contributions Program. Simply by using your Ralphs rewards Card a portion of eligible purchases are contributed to the RECongress. This is an annual program that must be renewed each year. The current term is begins this month — now through August 31, 2014!

If you were part of the program last year, we thank you, but everyone needs to re-enroll each year. We encourage all Ralphs shoppers to sign up for the free Ralphs rewards Card and register their card with the Community Contributions Program. It's easy! Every time you shop for groceries and scan your card at Ralphs, RECongress will automatically earn up to 5% of all eligible purchases per enrolled card. Sign up now! It's never been easier to contribute to the RECongress.

Organization Name: Archdiocese of Los Angeles - Religious Education
Organization Number: 90658

Find step-by-step instructions and information online.


See the RECongress Ralphs page

RECONGRESS.ORG
You can find all Congress information and updates online. We will soon be adding Congress Spotlights and are constantly updating speaker and hotel information. Check our site for updates and announcements.

EMAILING
Be sure to sign-up for this twice-a-month Emailing about Congress updates and events. You may opt out from the Congress Emailing at any time from the link below. Our Emailings for Congress 2014 are scheduled only through April 2014.