RECongress 2014
March 13 (Youth Day) & March 14-16, 2014

2014 Theme
"Hope: A World Afire" / "Esperanza que Enciende al Mundo"

Youth Day Theme
"Never Alone, Forever Accepted"

• Dates

• Emailing


Online at archive.recongress.org


Email us at
congress
@la-archdiocese.org

Office of Religious Education - Archdiocese of Los Angeles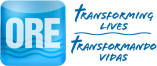 Friend us, find us, watch us...



Speakers added for Congress 2014
Our planning for the 2014 Los Angeles Religious Education Congress is fully underway. We are constantly adding speaker bios and workshop updates, and you can find our latest listing online on our Speakers page. Find the latest about Congress in our monthly RECongress Emailings. And consider attending Congress 2014 — and staying! Be sure to check our Hotel page for special rates for Congress attendees.

Pass along this emailing or our link — archive.recongress.org — to receive the latest information about Congress 2014 and encourage your friends to sign up for our Congress Emailing for updates. If you do not care to receive future updates, you can find removal information at the bottom of this message.

¡Para información en español, clic aquí!




WHAT IS CONGRESS?
The Religious Education Congress, sponsored by the Archdiocese of Los Angeles Office of Religious Education, is the nation's largest annual gathering of Roman Catholics! Our last RECongress, held in March, brought together nearly 40,000 people during the four-day weekend! We had registrants from across the country and as far away as Ireland and Australia.

DATES
The 2014 Los Angeles Religious Education Congress dates are:
• March 13, 2014 (Youth Day)
•
March 14-16, 2014
Location
Congress is held annually at the Anaheim Convention Center, located at 800 West Katella Ave. in Anaheim, Calif. (just south of Disneyland and Disney California Adventure). See a Yahoo Map
Registration
The key to registration is the Registration Guidebook, which contains all workshop and speaker descriptions, entertainment and liturgy options, and all events during Congress. If you attended RECongress 2013, you will automatically be mailed a Registration Guidebook. If you need a Guidebook, please order one here. (Guidebooks will be available late-October.)
CONGRESS THEME


Hope: A World Afire
Sr. Edith Prendergast, RSC, Director of the Office of Religious Education, reflects on this theme:
"HOPE: A WORLD AFIRE flows from the word proclaimed on the second Sunday of Lent. Hope rooted in grace and goodness shines brightly on the face of Jesus. As we reflect on this Transfiguration moment, we too are drawn into that incredible experience. In the presence of the HOLY, we become shining stars of hope. ..."
Read the Director's complete reflection about this year's Congress theme — and many about past themes — online on our Themes page.
See the RECongress Themes Page
YOUTH DAY SPEAKER FEATURE: PAUL J. KIM


Paul J. Kim is an international youth speaker, vocalist and beatboxer. He presents and performs full time, sharing his music, comedy and inspirational talks. A featured performer at the 2013 National Catholic Youth Conference (mainstage), Paul was also speaker at the Steubenville Summer Youth Conferences and presenter at Spirit in the City festival in London, England. His releases include "The World Sings" (2013) and "Run Fly Fall" (2010), both available on iTunes and Amazon.
Relationships: The Good, the Bad and the Awesome
In this generation of hooking up, broken relationships and jaded hearts, God wants to show us his plan for love, sex and relationships. Everyone wants to love and be loved, but not everyone knows the difference between the authentic and counterfeit. In this workshop, Paul J. Kim delivers a powerful message through comedy and music (beatboxing) that not only entertains but inspires his audience to settle for nothing less than authentic love!
CONGRESS SPEAKER FEATURE: FR. LOUIS J. CAMELI


A priest of the Chicago Archdiocese, Fr. Louis Cameli's ministry of service in Illinois has included: Pastor of Divine Savior Church in Norridge; teaching for over 20 years as Professor of Spirituality and Director of Spiritual Life at Mundelein Seminary; director of ongoing formation for priests, and as a theologian for the Archdiocese of Chicago, where he serves as Cardinal's Dele­gate for Formation and Mission. He has authored books and monographs, and has led retreats and convocations as well as catechetical conferences in collaboration with RCL Benziger.
Chasing the Devil Out of Your Parish: Recognizing and Resisting Evil in Parish Life
Fr. Louis Cameli will draw from his book, "The Devil You Don't Know: Recognizing and Resisting Evil in Every­day Life," and make applications to the struggles that we frequently encounter in parish life. He will reflect on the four ordinary works of the devil: deception, division, diversion, and discouragement.

Get Them to Church: Ways to Bring Catholics to Sunday Mass, Every Sunday
Drawing from his book, "Bread of Life: Exploring the Presence of Eucharist in Our Lives," and the recent Year of Sunday Mass in the Chicago Archdiocese, Fr. Louis Cameli will suggest ways of addressing decreasing participation in Sunday Mass. The focus will be on deeper understanding, clear witness and creating a supportive environment.
See the Congress 2014 Speakers Page
SACRED SPACE AT CONGRESS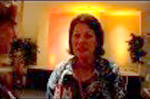 Friday through Sunday at Congress
Take a break from the busyness at Congress events and enter a space dedicated to facilitating a sense of spiritual rejuvenation. Our Sacred Space will offer Eucharistic Adoration in the Chapel, the sacrament of reconciliation, a labyrinth, art and meditative music. Watch the interview with the creator of Sacred Space, Valerie MacRae.
See other Highlights from Congress 2014
HOTELS


Consider staying in town for Congress. You can check our list of RECongress-contracted hotels with special rates for Congress attendees. You can find the listing of hotels, and our interactive map of these hotels, on our Web site. When making reservations, be sure to ask for the Religious Education Congress rate.
See the RECongress Hotels Page
JUST FOR SOUTHERN CALIFORNIANS


Ralphs Grocery Company, a major supermarket chain in the Southern California area, supports schools, churches and other non-profit organizations with annual contributions. The Los Angeles Religious Education Congress is a member of Ralphs Community Contributions Program. Simply by using your Ralphs rewards Card a portion of eligible purchases are contributed to the RECongress. This is an annual program that must be renewed each year. The current term is begins this month — now through August 31, 2014!

If you were part of the program last year, we thank you, but everyone needs to re-enroll each year. We encourage all Ralphs shoppers to sign up for the free Ralphs rewards Card and register their card with the Community Contributions Program. It's easy! Every time you shop for groceries and scan your card at Ralphs, RECongress will automatically earn up to 5% of all eligible purchases per enrolled card. Sign up now! It's never been easier to contribute to the RECongress.

Organization Name: Archdiocese of Los Angeles - Religious Education
Organization Number: 90658

Find step-by-step instructions and information online.


See the RECongress Ralphs page

RECONGRESS.ORG
You can find all Congress information and updates online. We will soon be adding Congress Spotlights and are constantly updating speaker and hotel information. Check our site for updates and announcements.

EMAILING
Be sure to sign-up for this twice-a-month Emailing about Congress updates and events. You may opt out from the Congress Emailing at any time from the link below. Our Emailings for Congress 2014 are scheduled only through April 2014.