Lower Fees Extended Through This Wednesday!
It IS a Happy New Year — if you haven't registered for the 2013 Los Angeles Religious Education Congress yet! The lower registration fees have now been extended online, but only through Wednesday, January 9. And don't miss ordering specially priced tickets for Disney theme parks, only available online to RECongress attendees!

Be sure to view our video about Congress 2013. Click on the graphic or this link.

Pass along this emailing or our link — archive.recongress.org — to share with friends and encourage them to sign up for our Congress Emailing for updates. If you do not care to receive future updates, you can find removal information at the bottom of this message.

¡Para información en español, clic aquí!




WHAT IS CONGRESS?
The Religious Education Congress, sponsored by the Archdiocese of Los Angeles Office of Religious Education, is the nation's largest annual gathering of Roman Catholics! Our last RECongress, held in March 2012, brought together nearly 40,000 people during the four-day weekend! We had registrants from across the country and as far away as Ireland and Australia.

DATES
The 2013 Los Angeles Religious Education Congress dates are:
• February 21, 2013 (Youth Day)
•
February 22-24, 2013
Location
Congress is held at the Anaheim Convention Center, located at 800 West Katella Ave. in Anaheim, Calif. (just across from Disneyland and Disney California Adventure).
Fee
The registration fee for Congress is $65 per person. Youth Day has a separate registration and $25 per person fee.
Registration
The Registration Guidebook contains all workshop and speaker descriptions, entertainment and liturgy options, and all events during Congress. There are two Registration Forms per book. If you attended RECongress 2012, you will automatically be mailed a Registration Guidebook. If you need a Guidebook, please order one here.
YOUTH DAY DEADLINES


For Youth
Tuesday, January 8 is the deadline for sign-ups for those interested in being part of the Youth Day Choir or as an instrumentalist. Here's a way for young people to be part of the music for the Mass at Youth Day. Rehearsals are held during the months of January and February by Ed Archer, from St. Monica Parish, who directs the Archdiocesan choir. Download the form from our Youth Day page.
Friday, January 11 is the deadline for sign-ups for Youth Day MCs. Any interested high school students attending Youth Day should consider becoming an MC to introduce speakers before workshops. Those interested are required to attend training on Saturday, January 19, 2013. Download the form from our Youth Day page.
For Adults
Friday, January 25 is the deadline for Adult Volunteers at Youth Day. Any adult who is NOT chaperoning a group for Youth Day might consider volunteering for the day. Our adult volunteer team helps with crowd control, information sharing and much more during the day. We're looking for youth-friendly people that can make the day more enjoyable for all. Download the form from our Youth Day page.
REGISTRATION FEES TO INCREASE ONLINE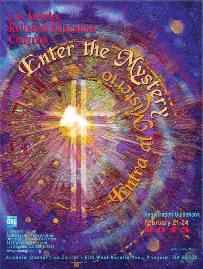 The lower registration fees for RECongress have been extended online — but only through Wednesday, January 9. If you haven't already done so, be sure to register now. After Wednesday, registration fees increase.
YOUTH DAY — Registration is $25 per person. Fees increase online to $30 after Wednesday, January 9.
CONGRESS — Congress registration is $65 per person. Fees increase online to $75 after Wednesday, January 9. Online registration will provide an email when your credit card is charged. Then, once your registration is processed (usually within two weeks), you will receive another email showing your RECongress Registration number. This is a benefit of online registration; mailed-in registrations do not receive such confirmations.
Make sure you have all your workshops chosen BEFORE you start the online registration process.
SPEAKER FEATURE:
VIRGILIO ELIZONDO & TIM MATOVINA


Fr./Dr. Virgilio Elizondo is widely acclaimed as the founder of U.S. Latino theology. In 1972, he established the Mexican-American Cultural Center. Fr. Elizondo has lectured and taught throughout the Western hemisphere. In 1999, he joined the faculty at the University of Notre Dame as Professor of Pastoral and Hispanic Theology at the Institute for Latino Studies. He continues to commute from his primary residence in San Antonio, where he directs programming initiatives with Catholic Television of San Antonio and serves as vicar of St. Rose of Lima Parish.

Dr. Timothy Matovina ina is Professor of Theology and Executive Director of the Institute for Latino Studies at the University of Notre Dame in Indiana. He has offered presentations and workshops on U.S. Catholicism and various theological topics for dioceses, pastoral institutes and ministry formation programs throughout the United States. Dr. Matovina is a frequent and popular speaker at the Religious Education Congress in Los Angeles. His latest books are "Latino Catholicism: Transformation in America's Largest Church" and "Virgilio Elizondo: Spiritual Writings."
"The Land of Jesus: A Spiritual Pilgrimage"
Saturday, February 23, 2013
3:00 - 4:30 pm - Session 6-07
This workshop is especially intended for all those who have desired to walk with Jesus in his own land, but have never been able to visit the Holy Land. The presentation includes musical accompaniment of singer/composer Pedro Rubalcava, as well as visual meditations on holy sites such as the Cave of the Annunciation, Bethlehem, the desert and the Sea of Galilee, and Jerusalem.
See all Congress 2013 Speakers
CONGRESS LITURGY SPOTLIGHT


Urban Fusion: Celebrating Urban Culture
Friday, February 22, 2013, 5:15 pm
Rev. Gregory Boyle, presider
From every part of our great city and from every walk of life we gather. Amidst the chaos and noise of busy city life, we come to a quiet place to reflect on God's great gift of life. We come to celebrate that life with our God and give thanks.
See the Liturgies at Congress 2013
CONGRESS 2013 HIGHLIGHTS

RECONGRESS.ORG/LIVE
Thursday through Sunday
Since the first live webcast at Congress 2010, each Congress since then has brought with it an ever more expanding broadcast schedule. You can watch RECongress Arena events live on the Internet from wherever you are! And find some of the captured moments of our past Congresses in video on our YouTube.com/RECongress page.
SPECIAL CONGRESS OFFER


Advance purchase of specially priced Disneyland resort tickets are available to Religious Education Congress 2013 attendees! Special pricing for Twilight Convention tickets (after 4 pm), 1-day 1-park and multi-day tickets and park hoppers are available. click on the graphic or here to order. This offer is only available online through Wednesday, February 20, 2013. Tickets are valid from Wednesday, February 20 to Tuesday, March 5, 2013.

Note: These discounted tickets are for use ONLY for RECongress attendees and their companions during their stay. Tickets cannot be purchased for the purpose of or with the intent of being resold.
See the RECongress Updates Page
HOTELS


January is the month of deadlines for a number of hotels contracted with the RECongress for special rates for Congress attendees. Check online for our most current listing of hotels and our interactive map of these hotels. When making reservations, be sure to ask for the Religious Education Congress rate. You can find information about contracted hotels on our web site.
See the RECongress Hotels page
GET YOUR FREE MP3 DOWNLOAD!

CSC Digital Media is the official recording company for Congress, providing selected sessions on Audio CDs and now, downloadable MP3s. For trying the service, they are offering one FREE MP3 download recording from the 2012 Religious Education Congress audio recordings. Simply visit www.cscrecording.com, select your sessions and redeem your free download using Coupon Code REC2012 when checking out. (Coupon is good for the download of one session per customer and expires February 28, 2013.)
See the RECongress Recording page
JUST FOR SOUTHERN CALIFORNIANS


Ralphs Grocery Company, a major supermarket chain in the Southern California area, supports schools, churches and other non-profit organizations with annual contributions. The Los Angeles Religious Education Congress is a member of Ralphs Community Contributions Program. Simply by using your Ralphs rewards Card a portion of eligible purchases are contributed to the RECongress. (Note: This is an annual program that must be renewed each year. The current term is September 1, 2012 through August 31, 2013.)

If you were part of the program last year, we thank you, but everyone needs to re-enroll each year. We encourage all Ralphs shoppers to sign up for the free Ralphs rewards Card and register their card with the Community Contributions Program. It's easy! Every time you shop for groceries and scan your card at Ralphs, RECongress will automatically earn up to 5% of all eligible purchases per enrolled card. Sign up now! It's never been easier to contribute to the RECongress.

Organization Name: Archdiocese of Los Angeles - Religious Education
Organization Number: 90658

Find step-by-step instructions and information online.


You can find all Congress information and updates online. There are links to speakers, workshops, topics and now, information about specially priced tickets for the Disney Parks. Check our site for the latest updates and announcements.

EMAILING
Be sure to Sign-up for this twice-a-month Emailing about Congress updates and events. You may opt out from the Congress Emailing at any time from the link below.