Announcing our 2012 Los Angeles Religious Education Congress event! Our Congress theme this year is ""Voice Infusing Life." You can find posted information online about the Congress schedule, spotlights, speakers, and more. Also be sure to check the web site for hotel properties with special attendee rates. So start your planning now to attend Congress 2012!

Also, be sure to watch the new video slideshow about Congress on our YouTube/RECongress page.

Pass along this emailing or our link — archive.recongress.org — to share with friends and encourage them to sign up for our Congress Emailing for updates. If you do not care to receive future updates, you can find removal information at the bottom of this message.

¡Para información en español, clic aquí!



WHAT IS CONGRESS?
The Religious Education Congress, sponsored by the Archdiocese of Los Angeles Office of Religious Education, is the nation's largest annual gathering of Roman Catholics! Our last RECongress, held in March 2011, brought together nearly 40,000 people during the four-day weekend! We had registrants from across the country and as far away as Ireland and Australia.


DATES
Dates for our next Los Angeles Religious Education Congress dates are:
• March 22, 2012 (Youth Day)
• March 23-25, 2012

Location
Congress is held at the Anaheim Convention Center, located at 800 West Katella Ave. in Anaheim, Calif. (just across from Disneyland and Disney's California Adventure). See a Yahoo Map

Fee
The registration fee for Congress is $60 per person. Youth Day has a separate registration and fee of $20 per person.

Registration
The Registration Guidebook contains all workshop and speaker descriptions, entertainment and liturgy options, and all events during Congress. There are two Registration Forms per book. If you attended RECongress 2011, you will automatically be mailed a Registration Guidebook. Guidebooks will be available late-October.

<!— NEW —>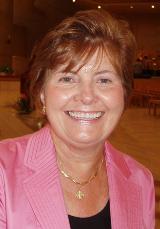 CONGRESS THEME
"Voice Infusing Life" / "Voz que Infunde Vida"
"Ours is a God whose voice resounds in the depth of our being calling us away from old habits, inviting us to embrace more wholesome ones. And today ... the voice reverberates and we echo God's voice infusing life — giving hope, refreshing spirits."
You can find the complete reflection on the RECongress 2012 theme by Sr. Edith Prendergast, Director of the Office of Religious Education, on our web site — along with reflections from prior years.
RECongress Theme Reflections Page
YOUTH DAY THEME
"Called Out: Challenge Accepted"
"We are CALLED OUT to serve others and share the Good News. We say CHALLENGE ACCEPTED when we are God for others and become the light that leads others out of the darkness."
Read about the Youth Day theme, and how the theme emerged from the Youth Day planning session.
NEW TRACKS AT YOUTH DAY 2012
One of the greatest concerns expressed by coordinators attending Youth Day is that often participants are unable to get into the Arena for events or workshops — even with an Arena ticket. Starting this year we will be running two separate tracks at Youth Day that will allow everyone to experience an Arena rally, an Arena workshop and an Arena liturgy. Since everyone sees the same Arena workshop speaker, your group will only have to choose your other workshop.
Find out more on the Youth Day page
ORDER THE REGISTRATION GUIDEBOOK

The Registration Guidebook is your key to registering for Congress. If you attended Congress 2011, you will automatically receive the book when it comes out in October. (We even check for postal address changes for those of you who have moved since last year!)

If you didn't attend Congress 2011 and would like to receive the Guidebook, you can sign up online to be mailed a copy. Also, to save paper, the Guidebook
—
like most of our Congress materials
—
will also be available for download.
Order Your Registration Guidebook
CONGRESS SPEAKERS

See the
list of speakers coming to Congress 2012 — 193 scheduled for this year — presenting 308 workshops over the 4-day weekend. We are constantly adding new names as the paperwork pours in. See the latest listing online.

HOTELS
RECongress has contracted with local hotels to offer special rates for attendees. We suggest making hotel reservations as soon as possible. Check online for our most current listing of hotels for Congress attendees. When making reservations, be sure to ask for the Religious Education Congress rate. You can find information about contracted hotels on our web site.

JUST FOR SOUTHERN CALIFORNIANS
Ralphs Grocery Company, a major supermarket chain in the Southern California area, supports schools, churches and other non-profit organizations with annual contributions. The Los Angeles Religious Education Congress is a member of Ralphs Community Contributions Program. Simply by using your Ralphs rewards Card a portion of eligible purchases are contributed to the RECongress. (Note: This is an annual program that must be renewed each year. The current term is September 1, 2011 through August 31, 2012.)
If you were part of the program last year, we thank you, but you will need to update your account this year. We encourage all Ralphs shoppers to sign up for the free Ralphs rewards Card and register their card with the Community Contributions Program. It's easy! Every time you shop for groceries and scan your card at Ralphs, RECongress will automatically earn up to 5% of all eligible purchases per enrolled card. Sign up now! It's never been easier to contribute to the RECongress.
Organization Name: Archdiocese of Los Angeles - Religious Education
Organization Number: 90658
Find step-by-step instructions and information online.
RECONGRESS.ORG
You can find all the latest Congress information and updates online. We are always adding new speaker and hotel information. Check our site for updates and announcements.
EMAILING
Our Emailings for Congress 2012 run from September 2011 through April 2012. Be sure to Sign-up for our Congress Emailing List for Congress reminders and news. You may opt out from this Emailing at any time from the link below.