Congress 2012
Mar. 22 (Youth Day) & Mar. 23-25, 2012

2012 Theme
"Voice Infusing Life" /
"Voz que Infunde Vida"

• Dates

• Speakers

• Hotels

• Emailing


Online at archive.recongress.org


Email us at
congress
@la-archdiocese.org
November 1 is the Solemnity of All Saints, when the church recognizes all the saints, known and unknown, who have gone before us. We would like to take a moment to remember just a few of those involved in Congress who have recently passed, including speaker Bob Piercy, musician Susan J. Paul and, last month, Congress Registration Committee member Jorenz Campo. We celebrate their lives.

We also celebrate our 2012 Religious Education Congress, which is only four months away! Our Registration Guidebook is in the mail. But you don't have to wait for yours to arrived, you can find the Guidebook available online along with the Congress schedule, spotlights, speakers, and more. Also be sure to check the web site for hotel properties and ask for your special attendee rates.

Pass along this emailing or our link — archive.recongress.org — to share with friends and encourage them to sign up for our Congress Emailing for updates. If you do not care to receive future updates, you can find removal information at the bottom of this message.

¡Para información en español, clic aquí!



WHAT IS CONGRESS?
The Religious Education Congress, sponsored by the Archdiocese of Los Angeles Office of Religious Education, is the nation's largest annual gathering of Roman Catholics! Our last RECongress, held in March 2011, brought together nearly 40,000 people during the four-day weekend! We had registrants from across the country and as far away as Ireland and Australia.

DATES
Dates for our next Los Angeles Religious Education Congress dates are:
• March 22, 2012 (Youth Day)
• March 23-25, 2012
Location
Congress is held at the Anaheim Convention Center, located at 800 West Katella Ave. in Anaheim, Calif. (just across from Disneyland and Disney's California Adventure). See a Yahoo Map
Fee
The registration fee for Congress is $60 per person. Youth Day has a separate registration and fee of $20 per person.
Registration
The Registration Guidebook has been mailed! It contains all workshop and speaker descriptions, entertainment and liturgy options, and all events during Congress. There are two Registration Forms per book. If you attended last year's Congress you will automatically be mailed a Registration Guidebook. If you moved or would like to be mailed a copy, you can do that online.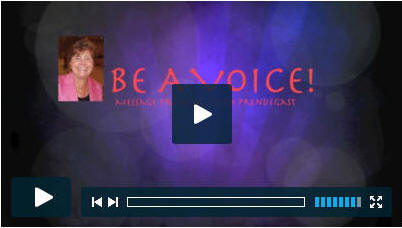 ACCEPT THE CHALLENGE
Be a Voice for Congress
RECongress aims to teach more about the Catholic faith as well as to advance personal growth. We invite you to join in this great work and offer others the opportunity to hear God's voice in their own lives by inviting them to RECongress. Sign up to "Accept the Challenge."

On the site you can find:
Take the Challenge - Sign up for the contest Voice Infusing Life - Watch the video
Shout Out! - Post on Facebook and Twitter
Viva Voices! - An update blog and RSS Feed

"Accept the Challenge" Contest

<!— NEW —>

YOUTH DAY
Plus 1 Video Contest
Just a reminder that the deadline for entering the Archdiocesan video contest called "Plus 1" is today, November 1. Groups and individuals are invited to submit videos that celebrate the new translation of the Roman Missal and how the one hour of Mass each Sunday impacts the rest of our week. You can find all the information for the contest at www.la-archdiocese.org/plus1. Make sure you get your submission in by November 1. The winning video will be shown at Youth Day 2012!

Youth Day Opportunities
We invite all high school students attending Youth Day to consider becoming MCs to introduce speakers before workshops. Young people may also become part of the Archdiocesan choir for our liturgy -- talented singers and instrumentalists are invited to come be part of the group that leads the music at Mass. Also, if you are an adult (or you know someone else) that is NOT chaperoning a group for Youth Day, but would like to volunteer for the day, we have a place for you! Our adult volunteer team helps with crowd control, information sharing and much more during the day. We're looking for youth-friendly people that can make the day more enjoyable for all. To download forms for all of these great opportunities, check our Youth Day page.
SPEAKER FEATURE: MICHAEL JOSEPHSON
Friday, March 23, 2012
1:00 - 2:30 pm - Session 2-12
"Character Counts: Formation and Education"
This session will address the "Character Counts" approach to character formation and education. To enable young people and adults to understand the pillars of character, several ethical values such as trustworthiness, respect and responsibility will be developed.

Michael Josephson
Michael Josephson is a highly sought-after speaker and consultant in the field of ethics and character. His award-winning "Character Counts!" radio commentaries play daily on stations across the country and around the world. After a distinguished 20-year career teaching law and as the CEO of a prominent legal education company, he resigned his professorship and sold his business to found the Joseph and Edna Josephson Institute of Ethics, a non-profit organization in honor of his parents.
VIEW THE REGISTRATION GUIDEBOOK

You can now view the Religious Education Congress Registration Guidebook ONLINE (and download the pages). The Guidebook includes all the information about Congress and the NEW process for registering for Youth Day -- along with the new schedule.

The Guidebook is available in 3 different formats:
PDF:
You may choose to download the complete Registration Guidebook or, for those with slower or connections, the Guidebook has been broken up into smaller sections. (You will need Adobe Reader installed on your computer to view PDF documents; make sure you have the latest version.)


iPaper: The Guidebook is also available in iPaper format, which requires NO software download and uses the Web-based format of Adobe Flash.

Web Pages: You may also view each workshop period (English and Spanish) as individual Web pages.
View the Registration Guidebook

SPECIAL CONGRESS OFFER
Congress attendees can pre-order specially priced Disneyland Resort Tickets. Find specials on tickets to Disneyland and Disney's California Adventure, with special pricing on evening passes and on single- and multi-day passes for both Disneyland Resort parks. Note: These tickets are only available for sale online until March 22. Tickets are valid March 19-April 1, 2012.

HOTELS
RECongress has contracted with local hotels to offer special rates for attendees. We suggest making hotel reservations as soon as possible. Check online for our most current listing of hotels for Congress attendees. When making reservations, be sure to ask for the Religious Education Congress rate. You can find information about contracted hotels on our web site.

JUST FOR SOUTHERN CALIFORNIANS
NOTE: The newRalphs Grocery Company, a major supermarket chain in the Southern California area, supports schools, churches and other non-profit organizations with annual contributions. The Los Angeles Religious Education Congress is a member of Ralphs Community Contributions Program. Simply by using your Ralphs rewards Card a portion of eligible purchases are contributed to the RECongress. (Note: This is an annual program that must be renewed each year. The current term is September 1, 2011 through August 31, 2012.)
We encourage all Ralphs shoppers to sign up for the free Ralphs rewards Card and register their card with the Community Contributions Program. It's easy! Every time you shop for groceries and scan your card at Ralphs, RECongress will automatically earn up to 5% of all eligible purchases per enrolled card. Sign up now! It's never been easier to contribute to the RECongress.
Organization Name: Archdiocese of Los Angeles - Religious Education
Organization Number: 90658
Find step-by-step instructions and information online.
RECONGRESS.ORG
You can find all the latest Congress information and updates online, including a complete speaker listing and all hotel information. Only online can you find links to our Congress "Accept the Challenge" contest and special Disney Resort ticket pricing. So be sure to check our site for updates and announcements.
EMAILING
Our Emailings for Congress 2012 run through April 2012. Be sure to Sign-up for our Congress Emailing List for Congress reminders and news. If you missed any, you can find them all online at ]archive.recongress.org/Emailing. You may opt out from this Emailing at any time from the link below.