Congress 2011
Mar. 17 (Youth Day) & Mar. 18-20, 2011

2011 Theme
"Hold Firm ... Trust!"
"Mantente Firme ... ¡Confía!"


Online at archive.recongress.org


Email us at
congress
@la-archdiocese.org

Featured Advertisers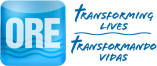 Office of Religious Education
Archdiocese of Los Angeles
"This is awesome!" Archbishop José Gomez declared March 17 during the Religious Education Congress Youth Day. And you can relive some of the "awesome" Congress events online. On our Congress site you'll find videos from Congress/LIVE, photos from the weekend, links to recorded workshops, the transcript from the Archbishop's online chat session — and be sure to take our online Congress survey — along with much more...


---

This is our last scheduled emailing for Congress 2011. We'll be back with Congress 2012 information in September. Pass along this emailing or our link — archive.recongress.org — to share with friends and encourage them to sign up for our Congress Emailings in the future. If you do not care to receive future updates, you can find removal information at the bottom of this message.

¡Para información en español, clic aquí!




MARK YOUR 2012 CALENDAR
Scheduled dates for Congress 2012 are:
• March 22, 2012 (Youth Day)
• March 23-25, 2012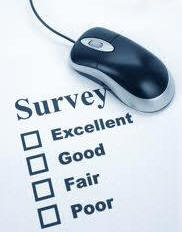 SURVEY REMINDER
Just a reminder that it's not too late! If you haven't already taken the online survey, we would like to hear from you, especially if you would rate any event as "excellent" or "poor." Please let us know the reasons for your evaluation at the end of the survey.

Even if you already submitted the form from your Program Book at Congress, please take a few minutes to complete our online evaluation at
archive.recongress.org/survey.
Our online form saves us the hours required to enter all the information manually so we can achieve our totals more quickly. (Our web has been overwhelmed at times with viewers, if the site appears "unavailable," just refresh your browser or try a little later.)

CONGRESS RECORDED
Did you miss some of Congress? This year there were 8 periods of some 35 workshops totaling 281 possible sessions by 193 speakers. You just can't possibly hear them all! Fortunately, many of the Congress sessions were recorded (with speaker permission). CSC Digital Media offers selected sessions from current and past Religious Education Congresses available on Audio CDs (since 2006) and Cassettes (only through 2008). Find 10 years of your favorite Congress speakers on our "Recorded at Congress" link page.

Listen to some of what's been going on at Congress — and about Congress — on our Audio page.

YOUTH DAY
Mike Norman, Coordinator of Youth Day, reports that almost $15,500 was collected at Youth Day for CRS' work in Japan — that's about $1 per participant! In addition, some 2,000-plus interfaith prayers and messages of solidarity were written on Youth Day on a huge roll of paper (both sides) in just a few hours' time to show that the young church is in solidarity with Caritas Japan and those they serve.

Though the day may be over, Youth Day still lives on! Watch Youth Day videos online or replay the Youth Day Theme Song at archive.recongress.org/YD. The theme song, "Everyone's Invited/Son Todos Invitados," was written by Pedro Rubalcava and made available from our friends at spiritandsong.com.

RECONGRESS.ORG/LIVE
Last year we presented the first-ever "live" webcast from Congress! This year there was even more expanded coverage, with live streaming from the Anaheim Convention Center Arena beginning on Youth Day, Thursday, March 17 at 8:30 am PDT and continuing through the Closing Liturgy on Sunday afternoon. Here are some stats from the weekend:

Total viewers on RECongress.org/LIVE: 10,530
Thursday - 2,019 viewers
Friday - 3,466 viewers
Saturday - 3,141 viewers
Sunday - 1,904 viewers

In addition to the United States, there were viewers from Argentina, Australia, Brazil, Canada, France, Germany, Hungary, Indonesia, Ireland, Italy, Japan, Mexico, New Zealand, Philippines, Portugal, Singapore, Slovenia, South Africa, Spain, Switzerland, Taiwan, United Kingdom, Uruguay and Vietnam.

---
RECONGRESS CHANNEL ON YOUTUBE
On our RECongress channel you can find video interviews with Congress speakers Fr. Robert Barron and Char Wenc, with musicians John Angotti and the Jacob & Matthew Band, who wrote the 2011 Congress Theme song, and many more. You can find videos of some of our Congress events from the past two years online on YouTube.com/RECongress, including: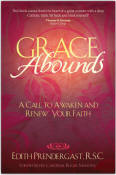 BOOK RELEASE AT CONGRESS
"Grace Abounds: A Call to Awaken and Renew Your Faith"
by Sr. Edith Prendergast, RSC with a foreword by Cardinal Roger Mahony

Sr. Edith Prendergast's new book — a collection of her Congress keynotes over the years — was released this year at Congress and is available through Ave Maria Press. The royalties from the sale of "Grace Abounds" will contribute to the Religious Education Congress Endowment Fund, which supports the ongoing formation and education of lay ministers.
See the Updates page for ordering info
ARCHBISHOP CHAT ONLINE
Los Angeles Archbishop José Gomez continued the tradition of an annual online chat session live from Congress, begun in 1996 with Cardinal Roger Mahony. This year the Archbishop conducted a private chat with students from St. Thomas the Apostle School in Los Angeles. You can read the transcript of that session on the Congress web site.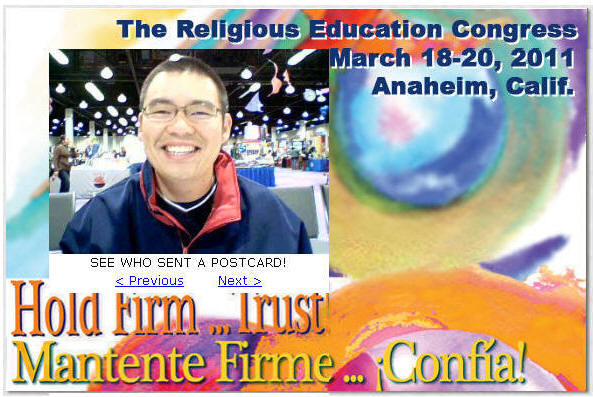 ePOSTCARD SOUVENIR
Only on Sunday of Congress could you drop by the Technology Center for your free ePostcard souvenir of Congress. Over 200 photos were taken for ePostcards and emailed from the Exhibit Hall. See the photos of those who dropped by the Tech Center for their personalized souvenirs.

iPAD WINNERS AT CONGRESS
The first 200 people who visited the Office of Religious Education booth in the Exhibit Hall received a free thumb drive, courtesy of Guadalupe Radio. But the big prize winners were announced on our Twitter (hashtag #rec2011) and Facebook (Facebook.com/RECongress) pages on Sunday, March 20 at the 1:30 pm drawing.
First prize: iPad 2 goes to Margie Wood.
Second prize: iPod touch goes to Moises Gutierrez.
Third prize: iPod nano goes to Maria Almada from Colton.
Fourth prize: iPod nano goes to Catherine Knipper.
Congratulations to all our winners!

LOST AND FOUND
Every year after our RECongress event there are a great many unclaimed items that end up in our Lost and Found. We have several pairs of eye glasses, a collection of umbrellas, a number of articles of clothing, and more!

Please contact us by phoning us at 213-637-7352 or by emailing Jan at the Congress Office with what you are missing, and we'll see if it's among our Lost and Found items.

RECONGRESS IN THE NEWS
See some of what's been said about Congress 2011. You can find links to reviews — especially by The Tidings, newspaper of the Los Angeles Archdiocese — postings, photos and videos about the Religious Education Congress on our Congress Reviews page. You can also find Items about the Los Angeles Religious Education Congress found on the Internet, including videos from Congress, past press releases, and links to Congress history. (And let us know about any we've missed!)

CELL PHONES SEND AID!
Last year Congress attendees turned in old phones, which generated $1,800 to Catholic Relief Services' emergency assistance to Haiti. Again this year RECongress partnered with GetGreenToGetGreen.com to collect old cell phones to benefit Haiti and Pakistan. We'll have numbers soon of what contributions at Congress 2011 have generated.

JUST FOR SOUTHERN CALIFORNIANS
Ralphs Grocery Company, a major supermarket chain in the Southern California area, supports schools, churches and other non-profit organizations with annual contributions. The Los Angeles Religious Education Congress is a member of Ralphs Community Contributions Program. Simply by using your Ralphs rewards Card a portion of eligible purchases are contributed to the RECongress. (Note: This is an annual program that must be renewed each year. The current term is September 1, 2010 through August 31, 2011.)
We encourage all Ralphs shoppers to sign up for the free Ralphs rewards Card and register their card with the Community Contributions Program. It's easy! Every time you shop for groceries and scan your card at Ralphs, RECongress will automatically earn up to 5% of all eligible purchases per enrolled card. Sign up now! It's never been easier to contribute to the RECongress.
Organization Name: Archdiocese of Los Angeles - Religious Education
Address: 3424 Wilshire Blvd., 3rd Floor, Los Angeles, CA
Organization Number: 90658
Find step-by-step instructions and information online.
EMAILING
Find this and past Congress Emailings online at our Emailings page at archive.recongress.org/Emailing
Be sure to Sign-up for the Congress Emailing List. You may opt out from this Emailing at any time from the link below.
---
Find us on Facebook at www.facebook.com/RECongress