Congress 2010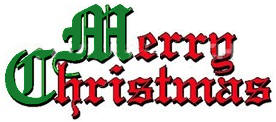 Wishing you peace, love and joy during this holy season of hopeful anticipation. May your heart be filled by God's abundant spirit of love, transforming us into generous givers.
Paulette Smith, Congress Event Coordinator
Jan Pedroza, Congress Program Coordinator
---
This is our last Congress Emailing for the year 2009. We thank those who have registered for Congress 2010 and remind those who haven't yet registered: Register by the end of the year to be sure to get your first choice workshops. Pass along this emailing or our link — archive.recongress.org — to share with friends and encourage them to sign up for our Congress Emailing for updates. If you do not care to receive future updates, you can find removal information at the bottom of this message.
¡Para información en español, clic aquí!

The Los Angeles Religious Education Congress is committed to live our faith by protecting God's creation and advocating on behalf of people in poverty who face the hardest impact of global climate change.

Affirming our desire to care for the earth, we encourage you (if possible) to choose the option of online registration for Congress 2010. This simple initiative will help reduce paper waste and ultimately help protect the environment.

See Congress Registration Information

---

Sensing the Holy: Touching the Earth, Sounding the Word, Praying the Body
Speaker: Philip Roderick
Session 1-18

Friday, March 19, 10:30-11:00 am

Explore with Philip Roderick the consciousness shift and the access to grace provided by three of his delights: the simple and sometimes silent "isness" of nature as a vehicle for spiritual alignment; the power of sound and sacred text, from lament to glory with percussive rhythm; the felt wisdom of early Christian and contemporary body prayer, gesture, posture and procession. Rev. Philip D. Roderick
The 2010 Los Angeles Religious Education Congress dates are:
• March 18, 2010 (Youth Day)
• March 19-21, 2010 (Congress days)
Location
Congress is held at the Anaheim Convention Center, located at 800 West Katella Ave. in Anaheim, Calif. (just across from Disneyland and Disney's California Adventure). See a Yahoo Map
Fee
The registration fee for Congress is $60 ($70 after February 5, 2010).
Registration
There are two ways to register:
-- Download the Guidebook and register online (by credit card)
-- Order a Guidebook and register by mail (by check)
Find more detailed information online.

AN EVENING WITH DAVID WHYTE
Friday, March 19, 8:00 pm
Anaheim Convention Center
Room 207 - 2nd floor
Poet and author David Whyte will take us on a journey through the poetic tradition, looking at the thresholds human beings have always had to cross to live a larger, richer, more courageous and more generous life, no matter the outward circumstances.
This evening session is free to registered Congress attendees, and $20.00 (cash) at the door to those not registered.

I'M JUST SAYIN'... REGISTER FOR YOUTH DAY ONLINE
Youth Day registration by credit card is now available online. Our Youth Day -- held March 18, 2010, with its theme "I'm Just Sayin'..." -- is geared for students in the 9th through 12th grades. The registration fee for Youth Day is $20 ($25 after February 5, 2010). Note: We recommend one extra chaperone for all your groups and suggest you add the additional name to your first group registered.

DID YOU KNOW RECONGRESS IS SOCIAL?
Did you know that RECongress has a presence on some of the popular social networking sites? You can find us on....
Facebook - Congress Event -and- ORE Office
MySpace - Youth Day page
MyCatholicVoice - LACongress page
YouTube - RECongress page
You can also find all our Congress Emailings online -- from this year's to past years on the RECongress.org web site.
Congress once again will showcase over 200 companies as exhibitors — ranging from religious art to music, and from publishing houses to educational institutions, in addition to our own represented Archdiocesan ministries.
We are finalizing our Congress 2010 Exhibitors and gathering Program book information that will be online shortly.
See our 2010 Exhibitor Listing

HOTELS
We have contracted with 31 hotels nearby the Anaheim Convention Center to offer special rates for attendees. Find a hotel for Congress using our online 2010 Hotel page and our Interactive Map for 2010! We suggest making hotel reservations as soon as possible. When making reservations, be sure to ask for the Religious Education Congress rate.
See what's been reported about Congress on our Congress Reviews page. Links to reviews -- especially by The Tidings, newspaper of the Los Angeles Archdiocese -- postings, photos and videos about the Religious Education Congress can be found on our site. And let us know about any we've missed!
Reviews about the Religious Education Congress

JUST FOR SOUTHERN CALIFORNIANS
Ralphs Grocery Company, a major supermarket chain in the Southern California area, supports schools, churches and other non-profit organizations with annual contributions. The Los Angeles Religious Education Congress is a member of Ralphs Community Contributions Program. Simply by using your
Ralphs rewards Card
a portion of eligible purchases are contributed to the RECongress. (Note: This is an annual program that must be renewed each year. The current term is through August 31, 2010.)
We encourage all Ralphs shoppers to sign up for the free Ralphs rewards Card and register their card with the Community Contributions Program. It's easy! Every time you shop for groceries and swipe your card at Ralphs, RECongress will automatically earn up to 5% of all eligible purchases per enrolled card. Sign up now! It's never been easier to contribute to the RECongress.
Organization Name: Archdiocese of Los Angeles - Religious Education
Address: 3424 Wilshire Blvd., 3rd Floor, Los Angeles, CA
Organization Number: 90658
Find step-by-step instructions and information online.
Read About the Ralph rewards Program
Be sure to Sign-up for the Congress Emailing List. You may opt out from this Emailing at any time from the link below.
© 2009 RECongress.org