HAPPY NEW YEAR!
The New Year arrives at 12 midnight -- but so does our price increase (5 days later)! Register for Youth Day or Congress by January 5th to get the lower fees.
In this Emailing


Congress registration fees increase in 3 days!

A reminder if you haven't yet registered for Youth Day or Congress: Fees increase January 5, 2009. Don't miss out on the lower rates. Start planning now and
Register for RECongress 2009
.
Pass along this emailing or our link --
archive.recongress.org
-- to share with friends and encourage them to sign up for our Congress Emailing for updates. If you do not care to receive future updates, you can find removal information at the bottom of this message.
---
DATES
The 2009 Los Angeles Religious Education Congress dates are:
• February 26, 2009 (Youth Day)
• February 27 - March 1, 2009 (Congress days)

LOCATION
Congress is held at the Anaheim Convention Center, located at 800 West Katella Ave. in Anaheim, Calif. (just across from Disneyland and Disney's California Adventure).
FEE
The registration fee for Congress 2009 is $60. ($70 after January 5, 2009 deadline.)
The Youth Day registration fee is $20 per person ($25 per person after January 5, 2009). NOTE: That Youth Day fills by the Youth Day registration deadline, February 1, 2009.

TICKETS
A reminder that Youth Day and Congress tickets will be mailed out beginning January 31 (in order of registration number).
Still need to register for Congress? Are you delaying your Congress registration because you haven't chosen your workshops? Pay now ... choose later (only available online). You can register NOW at the lower rate and choose your workshops next week.

Online registration is a two-part process:
Payment first, then make your workshop selections.
PAY FIRST
-- Submit your information to make your payment at archive.recongress.org/register.htm. You can go through the registration process UP TO THE POINT of confirming payment and receiving your Order ID (your "V Number"). Keep that V number handy.
CHOOSE WORKSHOPS
--
When you're ready to continue your registration and make workshop selections, please go to archive.recongress.org/ccreg09.asp and enter your ticket mailing and workshop selection information.

To match up your workshop registration with your payment, be sure to include your "V number" in the comment field at the bottom of the form. If you do not wish to choose your workshops, you may leave them blank and you will automatically be registered for the most popular session for each period. However, you will need to at least complete the form
with a ticket mailing address and the V number included in the comments field.

NOTE: Workshops are assigned on a first-come, first-served basis. The longer you wait to complete your registration, your first choices may be filled. You must include second choices at this point.

You can find additional online registration help at archive.recongress.org/reghelp.htm
Thursday, February 26, 2009 is Youth Day. Registration for Youth Day is separate from the adult Congress days. It is specifically designed for those in the 9th-12th grades and has its own theme -- "Step Up to Life." Registration for Youth Day is $20 per person ($25 per person after January 5, 2009).
You can find information, download forms and read about the Youth Day theme at
archive.recongress.org/YD
. NOTE: Youth Day registration closes before the Youth Day registration deadline of February 1, 2009, and usually reaches capacity in mid- to late- January,
MC AND CHOIR/BAND DEADLINE
Know a youth who might like to be an MC at Youth Day? Know someone who loves to sing or play an instrument? We are looking for Emcees to introduce speakers for Youth Day and also musicians to sing and play for the Arena Liturgy.

• Deadline for Youth Day Choir/Band is January 5, 2009.
• Deadline for Youth Day MCs is January 9, 2009.

Have your booked your hotel room?
We have contracted with 34 properties around the Anaheim Convention Center area for special pricing for Congress attendees. However, some hotels have already sold out of these Congress blocks. Be sure to ask for the
Religious Education Congress rate
when you book with one of these properties. Note: Once the block has been sold out, there may still be rooms available, but at higher rates. Be sure to make your hotel reservations soon, as some block rates are only guaranteed through January.
You can find the updated listing of contracted hotels at
archive.recongress.org/hotels
Would you like to volunteer at Congress?
Congress could not function without the hundreds of volunteers who give of their time. If you have attended the Religious Education Congress in the past and would like to find out more about becoming a Congress volunteer this year, please consider this your "personal invitation."
We have a need for volunteers at Youth Day and for English volunteers at Congress workshops and as Eucharistic Ministers for the two Closing Arena Liturgies. Volunteer positions include Assistants (ticket takers), Chairperson (coordinator) and Master of Ceremonies "MC" (to introduce the speakers). Volunteers must be available to work FOUR workshop sessions. All volunteers must arrive 20 - 30 minutes prior to their assigned workshop and stay for the entire length of the session.
For those interested, additional information as well as contact information can be found at
http://archive.recongress.org/volunteers.htm
YOUNG ADULT EVENTS @ CONGRESS
Congress Saturday is for Young Adults! On February 28th, Congress offers three specific events for Young Adults -- those single and married, ages 18 through 39.
EUCHARISTIC LITURGY
On Saturday, February 28 at 5:15 pm in the Arena, Msgr. Ray East will preside over the Young Adult Liturgy with music led by Jacob and Matthew & family! Come and join in worship with nearly 8,000 other young adults from around the world at this celebration that highlights the gifts of young adults.
WELCOME DANCE AND SOCIAL
On Saturday, February 28 from 8:30 p.m. to 11 p.m., the annual Young Adult Dance and Social will take place at the Marriott Hotel. After a full day of Congress workshops, networking and celebrating liturgy, continue dancing into the night with new and old friends! The cost is only $7 per person.
SOCIAL GATHERING
New at Congress this year on Saturday, February 28 from 8 p.m. to 10 p.m. is "The Gathering Place – Young Adult Lounge." As an alternative to the dance, try a lounge setting experience for conversation, jazz music, hors d'oeuvres and a cash bar. The Gathering Place is open to young adults 18 and over. ID is required for entrance. Space will be limited to 100 young adults; the cost is $10 per person.
New this year to Congress 2009:
OUTDOOR STAGE
On Saturday from 11:45 a.m. to 12:30 p.m., come see the Vietnamese Folk Dance Troupe/LaSallian Youth perform, under the direction of Bro. Fortunat Phong. Travel to exotic and festive Vietnam for lunch at our NEW Outdoor Stage – located at the northeast side of the Convention Center. Come, see how teen and young Vietnamese use the art of graceful dance, colorful costumes and drum to catechize and celebrate the Catholic faith in a festive yet spiritual way. You will have the opportunity to drum and dance too! It's an opportunity you won't easily forget!
SACRED ILLUMINATIONS
On Saturday, from 8 p.m. to 9:30 p.m., come reflect and pray with Sr. Rose Marie Tulacz, SND as she kindles a flame within us to experience the divine life within our humanity. Sacred Illuminations is the mystical choreography of light and sound, incorporating her reflections and
liturgical and fine art photography.
You can find other
Highlights from Congress 2009
online.
The Catholic Filmmakers' Showcase returns to Congress 2009, but only for one night. On Friday, February 27 from 8 p.m. to 10:30 p.m., our 2009 Catholic Filmmakers' Showcase will present shorts and clips from a number of Catholic production companies in Hollywood, from short educational films to documentaries and feature films. Producers and directors will be on hand to meet with audience members after the screenings.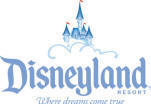 A special offer for Congress attendees. Only on archive.recongress.org

can you find a link for specially priced tickets to Disneyland and Disney's California Adventure. There is special ticket pricing on evening passes and on single- and multi-day passes for both Disneyland Resort parks.





Look for the Disney castle logo found toward the bottom of our home page at

archive.recongress.org

. Note: These tickets are only available for sale until February 25, 2009.