Pricing for Virtual RECongress 2021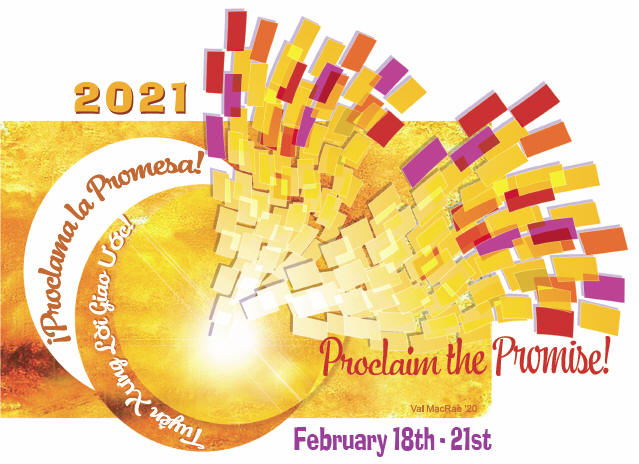 RECongress 2021 begins on Thursday, February 18 and concludes on Sunday, February 21, 2021.
For a registration fee of $35, you will experience:
• Keynote Presenters
• Dynamic Workshops
• Entertainment
• Sacred Space
• Intercultural Prayer
Experience
• Youth Track on Friday and Saturday from 2:30-5 pm

Liturgy Spotlight: Misa en el Campo
As natural disasters rage and COVID-19 shuts down schools, businesses and life as we know it, it is essential immigrant farmworkers who imperil their own lives in order to keep our families nourished. At this year's Misa en el Campo, we will give thanks to God for His bounty and for our immigrant brothers and sisters who, with the work of their hands and bodies, keep our nation fed.
Mientras los desastres naturales están ocurriendo y el COVID-19 cierra las escuelas, los negocios y la vida como la conocemos, han sido los trabajadores agrícolas esenciales que ponen en peligro sus propias vidas para poner los alimentos en nuestras mesas. En nuestra Misa en el Campo, daremos gracias a Dios por su generosidad y por nuestros hermanos y hermanas inmigrantes que, con el trabajo de sus manos y cuerpos, mantienen alimentada a nuestra nación.

Meet Some of Our 2021 Speakers

Juan Carlos Carredano
(workshop presenter in Spanish)
Juan Carlos is CEO of CCC of America, Inc.; General Director and Founder of Eccho Communication

Maria Covarrubias
(workshop presenter in Spanish)
Maria is Director of the Ministry of Educational Services Department for the the Diocese of San Bernardino

Professor Quyen Di, PhD
(workshop presenter in Vietnamese)
Dr. Di is a professor and International Consultant for the International Institute of Culture and Gender Studies

Robert Feduccia
(workshop presenter for Youth Track)
Robert is a full-time speaker, retreat leader and evangelist

Matthew Harper
(workshop presenter in English)
Matthew is a Community Member of the Los Angeles Catholic Worker; and Organizer of White People 4 Black Lives

Anne Kertz Kernion
(workshop presenter in English)
Anne is a retreat facilitator; and owner and artist of Cards by Anne


A Look Back ...
at 1971
Our 1971 CCD Regional Congress announces a Special Congress Event:
Friday, March 26, 1971
Arena - Youth Conference & Eucharistic Celebration
(High School Students Only)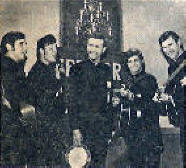 THE DAMEANS
Darryl Ducote, Mike Balhoff, Fr. Dave Baker, Fr. Buddy Caesar and Fr. Gary Ault
YOUTH ON THE MARCH TO A BETTER WORLD, THROUGH GOD
The future of CCD is one of the most important elements in its entire structure. The teachers to come, the workers to come, the helpers to come, are today the youth of our land. To guide those youth to the most apostolic work in the Church – the Confraternity of Christian Doctrine – the Regional Congress will hold a YOUTH RALLY on Friday, March 26 from 1:00 to 3:00 p.m. in the Convention Center Arena.
All high school students – both in parochial and public schools – are invited to come to this Rally which will include an interesting presentation of the CCD program, modern folksingers (the popular Dameans from New Orleans), and – to cap the session – joining around the altar for a truly meaningful Eucharistic celebration.
All present CCD workers are encouraged to publicize this Rally in every possible way, urging the young people in their parishes to attend this important event of "Youth Looks to the Future Through CCD."