RECongress 2017


RECongress Dates
February 23 (Youth Day) &
February 24-26, 2017


2017 Congress Theme
"Embrace Trust"
Go to RECongress site »

2017 Theme Reflections
You can find a reflection on the Congress 2017 theme online. And, new this year, we have also posted a reflection on the theme for Youth Day 2017.
Read the Reflections »




What is Congress?
Begun as an Institute in 1956, our first event was held at Mount Carmel High School on Hoover Street in Los Angeles. There were some 500 teachers and catechists in attendance at the two-day conference, listening to speakers and gaining experience from other teachers. Read about the Congress Milestones here.




Find us online:

RECongress Liturgies update


Planning for the 2017 Los Angeles Religious Education Congress is ongoing, and we have just updated our list of presiders at our Congress Liturgies. This year we have invited certain cultural communities to prepare Masses for particular needs – benefiting from the unique ways in which these communities worship and integrate their culture into prayer, the songs they choose and the motivation behind the idea for the Mass.

Pass along this emailing or our link — archive.recongress.org — to share with friends and encourage them to sign up for the Emailings to receive the latest information about RECongress. If you do not care to receive future updates, you can find removal information at the bottom of this message.

Para información en español, clic aquí! »

Dates

The 2017 Los Angeles Religious Education Congress dates are:
• February 23, 2017 (Youth Day) &
• February 24-26, 2017

Location
Congress is held annually at the Anaheim Convention Center, located at 800 West Katella Ave. in Anaheim, Calif. (just south of Disneyland and Disney California Adventure).

See a Yahoo Map »

Registration
The key to registration is the Registration Guidebook, which contains all workshop and speaker descriptions, entertainment and liturgy options, and all events during Congress. If you attended RECongress 2016, you will automatically be mailed a Registration Guidebook. If you need a Guidebook, please order one here. (Guidebooks will be available in November.)
Order a Guidebook »

Youth Day Featured Speaker: Robert Feduccia Jr.


Robert Feduccia was founding Director of the Youth Liturgical Leadership Program and instructor in the Permanent Deacon Formation Program at Saint Meinrad Seminary in Indiana. He is now Vice President of Christian Faith Events for Declan Weir Productions. With work as a parish youth minister and retreat leader, Feduccia has presented at local and diocesan conferences as well as national events, including the National Catholic Youth Conference and the National Conference for Catholic Youth Ministry.
Session A, Thursday, February 23, 2016
REAL PRESENCE IN THE SACRAMENT – SO WHAT?
The Catholic Church teaches that Christ is really present in the Eucharist, which is at the center of our faith. While this is the Church's teaching, many teens don't feel a personal connection to the Eucharist. Why should the Eucharist matter to high school students who are just trying to get through school, get along with friends and live at home without too many fights? Come to this workshop and you'll never look at the Eucharist in the same way.
See our Congress Speakers »
Congress Featured Speaker: Douglas Leal
Over the three days, Congress 2017 will offer over 300 workshops presented by more than 200 speakers. Topics range from personal growth to music to spiritual topics — in English, Spanish and Vietnamese. Each Emailing we spotlight one of our speakers:

Douglas Leal is Vice President of Mission Integration with St. Joseph Health in Irvine, Calif., and previously led the Division of Adult Faith Formation for the Los Angeles Archdiocese. He has also worked as a management consultant and a professional actor and director. Leal is author of the skill-building book for lectors, "Stop Reading and Start Proclaiming!" and co-author of the 2017 and 2019 editions of LTP's "Workbook for Lectors" and "Gospel Proclaimers."
JOB, CAREER OR CALLING? A SPIRITUALITY OF WORK FOR TODAY
Work might be the defining characteristic of adulthood. After all, we will spend more of our adult lives working than any other activity. But work is changing rapidly in today's "disrupter" economy. We may have multiple careers and many different employers in our working lifetime. Is it time for a new theology and spirituality of work? How do we help young adults or those seeking a career change find their calling? How do we help all adults – and ourselves – find meaning and purpose in work? We'll draw upon Scripture, spiritual writers and Catholic social teaching to explore a spirituality of work to offer some practical ways to integrate work life with faith life.
See some of our Congress Speakers »
Liturgy Spotlight: Mass for the Preservation of Peace and Justice
Friday, February 24, 2017 • 5:15 PM
With the many struggles communities face, this liturgy will focus on how peace and justice must unite in order to bring about positive change. The texts of the prayers for this Mass are very powerful and beautiful. We are asking the African-American community to bring this liturgy alive, to embrace and pray for all those suffering injustice and uncertainty, and to ask God for a new generation of peacemakers.

Rev. Maurice J. Nutt, CSsR, presider
Fr. Maurice Nutt was born and raised in the Redemptorist parish of St. Alphonsus "Rock" Liguori Church in St. Louis – where he was ordained and stationed – before being named as their first African-American Pastor. Fr. Nutt is a member of the Chicago-based Redemptorist Parish Mission Preaching Team and on the faculty of the Institute for Black Catholic Studies at Xavier University of Louisiana, New Orleans.
See the Listings of Scheduled Liturgies »
Congress Spotlight: Film Showcase 2017

Friday, February 24, 7:45-9:45 pm – Convention 213
This year's Film Showcase, in partnership with Loyola Marymount University's Center for Religion and Spirituality, presents excerpts from a number of narrative feature films, shorts, documentaries, experimental and animated films, whose thematic elements are grounded in Catholic social teaching, justice, ministry, spirituality and theology.
See other Spotlights on Congress »
A Look Back — RECongress Keynotes
A listing of some of our latest Congress Keynoters, listing Year - Presenter
1993 - Maya Angelou
1994 - Fr. Richard Fragomeni
1995 - Dr. Greer Gordon
1996 - Fr. Raymond Brown
1997 - Fr. Michael Himes
1998 - Archbishop Rembert Weakland, OSB
1999 - Fr. Michael Himes
2000 - Elizabeth Johnson, Arum Manilal Gandhi, Craig Kielburger
2001 - Archbishop Rembert Weakland, OSB
2002 - Margaret O'Brien Steinfels, Bishop Luis Antonio Tagle
2003 - Fr. Bryan Hehir
2004 - Dr. Richard Gaillardetz
2005 - Bishop Donald Trautman
2006 - Fr. Timothy Radcliffe, OP
2007 - Fr. Bryan Massingale
2008 - Fr. Robert Barron
2009 - Jim Wallis
2010 - Mitch Albom
2011 - Jack Jezreel
2012 - Fr. Anthony Gittins, CSSp
2013 - Mark Shriver
2014 - Fr. Robert Barron
2015 - Pastor Rick Warren
2016 - Sr. Helen Prejean
Find some photo highlights from previous Religious Education Congresses on our Flickr page.
Go to our Flickr Congress Albums »
Special Hotel Rates For Attendees


Some nearby hotels to the Anaheim Convention Center have contracted special rate offerings for RECongress attendees. To get the quoted rates, be sure to inform the hotel that you are attending the 2017 Religious Education Congress and ask for the REC or Religious Education Congress Block Group Rate. Note: Be sure to make your reservations directly with the listed hotel properties.
See the Hotel Listing here »
Discount Disney Resort Tickets


Religious Education Congress attendees can purchase specially priced Disneyland resort eTickets, including Twilight Convention tickets (after 4 pm), 1-day 1-park, multi-day and park hopper tickets. The eTickets are valid from Friday, February 18, 2017 to Tuesday, February 28, 2017. This offer is only available online and is not available at the Park. Order online at mydisneygroup.com/recongress2017.
Read about the Disney Ticket offer »
Just for Southern Californians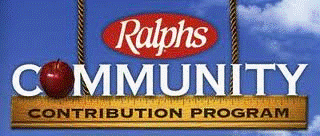 Ralphs Grocery Company, the Southern California supermarket chain, has a program to non-profit organizations with annual contributions. We invite you to register and/or re-register your Ralphs Rewards Card to benefit the RECongress. The current term began September 1 and runs through August 31, 2019. You may do that online or by calling (800) 443-4438. This is an annual program that must be renewed each year. Even if you registered as recently as June, July or August, you will need to register again in this new term.
See Instructions for the Ralphs Program»»
Our Web Site - RECongress.org
You can find all Congress information and updates online. Our RECongress Emailings feature some Congress Spotlights and we will be adding speaker and hotel information. Check our site for the latest updates and announcements.
RECongress Emailing
Be sure to sign-up for our twice-a-month Emailing about Congress updates and events. You may opt out from our Congress Emailing at any time from the "Manage Your Subscription" link below. Our Emailings for Congress 2017 are scheduled through March 2019.
© 2016 Los Angeles Religious Education Congress // Online at archive.recongress.org