RECongress 2017


RECongress Dates
February 23 (Youth Day) &
February 24-26, 2017


2017 Congress Theme
"Embrace Trust"
Go to RECongress site »

2017 Theme Reflections
You can find a reflection on the Congress 2017 theme online. And, new this year, we have also posted a reflection on the theme for Youth Day 2017.
Read the Reflections »




What is Congress?
Begun as an Institute in 1956, our first event was held at Mount Carmel High School on Hoover Street in Los Angeles. There were some 500 teachers and catechists in attendance at the two-day conference, listening to speakers and gaining experience from other teachers. Read about the Congress Milestones here.




Find us online:

RECongress speakers announced


Our planning is fully underway

for the 2017 Los Angeles Religious Education Congress. We are in the process of updating our web site with information about our speakers and their workshops, our liturgies and celebrants, and our concerts and artists. Also, consider staying in Anaheim this year with the special rates being offered for attendees by some of the surrounding hotels.

Pass along this emailing or our link — archive.recongress.org — to share with friends and encourage them to sign up for the Emailings to receive the latest information about RECongress. If you do not care to receive future updates, you can find removal information at the bottom of this message.

Para información en español, clic aquí! »

Dates

The 2017 Los Angeles Religious Education Congress dates are:
• February 23, 2017 (Youth Day) &
• February 24-26, 2017

Location
Congress is held annually at the Anaheim Convention Center, located at 800 West Katella Ave. in Anaheim, Calif. (just south of Disneyland and Disney California Adventure).

See a Yahoo Map »

Registration
The key to registration is the Registration Guidebook, which contains all workshop and speaker descriptions, entertainment and liturgy options, and all events during Congress. If you attended RECongress 2016, you will automatically be mailed a Registration Guidebook. If you need a Guidebook, please order one here. (Guidebooks will be available in October.)
Order a Guidebook »

Special Hotel Rates Announced


We invite you to consider staying in Anaheim for RECongress this year. There are some nearby hotels that have contracted special rate offerings for attendees. To get the quoted rates, be sure to inform the hotel that you are attending the 2017 Religious Education Congress and ask for the REC or Religious Education Congress Block Group Rate. Note: Make your reservations directly with the listed hotel properties.
See the Hotel Listing here »
Youth Day Featured Speaker: Anne Frawley-Mangan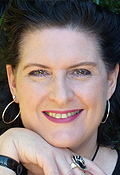 Based in Brisbane, Australia, Anne Frawley-Mangan is an experienced educator, presenter, writer and artist, who specializes in using the Arts (particularly drama) to enhance religious education and liturgy. She presents workshops and keynotes nationally and internationally as well as World Youth Days in the diocese. Frawley-Mangan currently is Creative Director of Litmus Productions and teaches at Holy Spirit Seminary in Queensland and Australian Catholic University in Sydney.

Imagine That! Praying with Our Imagination
Albert Einstein said that imagination is more important than knowledge, and this is so true when it comes to prayer! Join Anne Frawley-Mangan on a creative journey through a variety of prayer styles that engage your imagination. Come to this fun and interactive workshop ready to move, play, pray … and be still, as we make space to encounter our awesome God!
See some of our Congress Speakers »
Congress Featured Speaker: Tom East
Over the three days, Congress 2017 will offer over 300 workshops presented by more than 200 speakers. Topics range from personal growth to music to spiritual topics — in English, Spanish and Vietnamese. Each Emailing we spotlight one of our speakers:

Tom East
Based in Washington state, Tom East is Director of the Center for Ministry Development. He previously served as Director of Youth Ministry and Associate Director of Religious Education for the Los Angeles Archdiocese. East is a popular speaker at major youth ministry, religious education and catechetical conferences across the country, as well as those sponsored by the Center for Ministry Development. He is editor and author of numerous books, including "Leadership for Catholic Youth Ministry."
Ministry with Gen Z – There's an App for That!
Here comes Generation Z, which includes youth born in the mid- to late-1990s, mostly to Gen X parents. These young people are tech savvy, social innovators and anxious to create a customized way to belong and contribute. How can we create pathways and onramps for Gen Z youth so that we can share the Good News and include their many gifts and their seemingly boundless energy? How can we make a faith connection with Gen X parents? This workshop will share the research about Gen Z youth and their families along with starting points for making the connection.

A Sower Went Out to Sow: A Spirituality for Young Adults in Ministry
Ministry leaders and catechists draw upon wells that are full and help others grow in faith and friendship with Christ. This workshop will provide a "mini-retreat" for young adults who are catechists and ministry leaders. We will look at the Scripture of the Sower and the Seed in new ways that remind us of our call to be close to the Sower, to become the Seed of Good News and to take time to nourish the Soil of our personal prayer and spirituality.
See some of our Congress Speakers »
Liturgy Spotlight: Liturgies Announced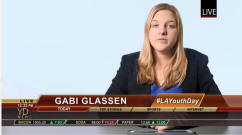 The liturgies at Congress are designed to enhance our attendees' experience. At last year's Congress, we introduced liturgies of a particular emphasis or need. This year, with Congress falling in Ordinary Time, we have the opportunity to explore other themes and needs in ways that we normally could not do so during Lent. In addition, we are adding a new dimension by inviting certain cultural communities to prepare Masses for particular needs – benefitting from the unique ways in which these communities worship and integrate their culture into prayer, the songs they choose and the motivation behind the idea for the Mass.
See the Listings of Scheduled Liturgies »
Congress Spotlight: Archbishop Congress Chat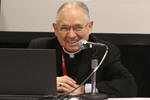 Friday, February 24, 10:15-11:00 am – Tech Center @ Hall A
• See past Congress Chats
Each year at the Religious Education Congress, Los Angeles Archbishop José Gomez conducts a live online chat session from the Tech Center in Hall A. What began as a (typing) chat session has evolved into a video chat with students from a selected school within the Archdiocese. This year will be the Archbishop's seventh annual live from Congress.
Watch last year's Video Chat »
A Look Back — RECongress 2007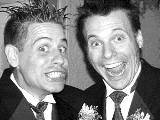 YOUTH DAY 2007
Thursday, March 1, 2007
APeX Ministries
Session C - LIVING OUT LOVE: CARING FOR OTHERS
More powerful than his words were Jesus' actions. He came with a radical message of love. But he didn't just talk about it, he lived it out in the way he cared for others. Join APeX as they explore, in their unique way, what it means to follow Jesus' example by being a servant to others.
APeX Ministries
APeX, aka Gene Monterastelli and Brad Farmer, are two young men who make their living by criss-
crossing North America as evangelists. They use a unique presentation style they call Christian Vaudeville, which includes death-defying juggling, humor, sketch comedy, storytelling, audience participation and personal testimony. They have been throwing things at each other (professionally) since 1996. Gene one day hopes to compete in the Olympics in synchronized swimming. Brad
is very strong!

2007 SUNDAY ADDRESS
Sunday, March 4, 2007
Jim Wallis
"How Might Spiritual Revival Cause Change?"
From Ireland's Bono to Britian's Gordon Brown to a new global generation, poverty is focusing and energizing the faith of many around the world and in the United States. For the first time in history we have the information, knowledge, technology and resources to bring the worst of global poverty virtually to an end. What we don't have is the moral and political will to do so. How might spiritual revival cause such social change?
Jim Wallis
Author, preacher and activist, Jim Wallis is Editor in Chief of Sojourners magazine and Convener of the Call to Renewal Network. A regular contributor on ethics and public life for MSNBC Online, Wallis is also author of numerous books and columns that have appeared in hundreds of newspapers and magazines.
Find some photo highlights from Congress 2007 – and other years – on our Flickr page.
REV. BRYAN N. MASSINGALE, STD Go to our Flickr Congress Albums »
Discount Disney Resort Tickets


Religious Education Congress attendees can purchase specially priced Disneyland resort eTickets, including Twilight Convention tickets (after 4 pm), 1-day 1-park, multi-day and park hopper tickets. The eTickets are valid from Friday, February 18, 2017 to Tuesday, February 28, 2017. This offer is only available online and is not available at the Park. Order online at mydisneygroup.com/recongress2017.
Read about the Disney Ticket offer »
Just for Southern Californians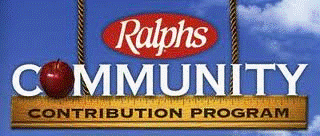 Ralphs Grocery Company, the Southern California supermarket chain, has a program to non-profit organizations with annual contributions. We invite you to register and/or re-register your Ralphs Rewards Card to benefit the RECongress. The current term began September 1 and runs through August 31, 2017. You may do that online or or by calling (800) 443-4438. This is an annual program that must be renewed each year. Even if you registered as recently as June, July or August, you will need to register again in this new term.
See Instructions for the Ralphs Program»»
Our Web Site - RECongress.org
You can find all Congress information and updates online. Our RECongress Emailings feature some Congress Spotlights and we will be adding speaker and hotel information. Check our site for the latest updates and announcements.
RECongress Emailing
Be sure to sign-up for our twice-a-month Emailing about Congress updates and events. You may opt out from our Congress Emailing at any time from the "Manage Your Subscription" link below. Our Emailings for Congress 2017 are scheduled through March 2019.
© 2016 Los Angeles Religious Education Congress // Online at archive.recongress.org